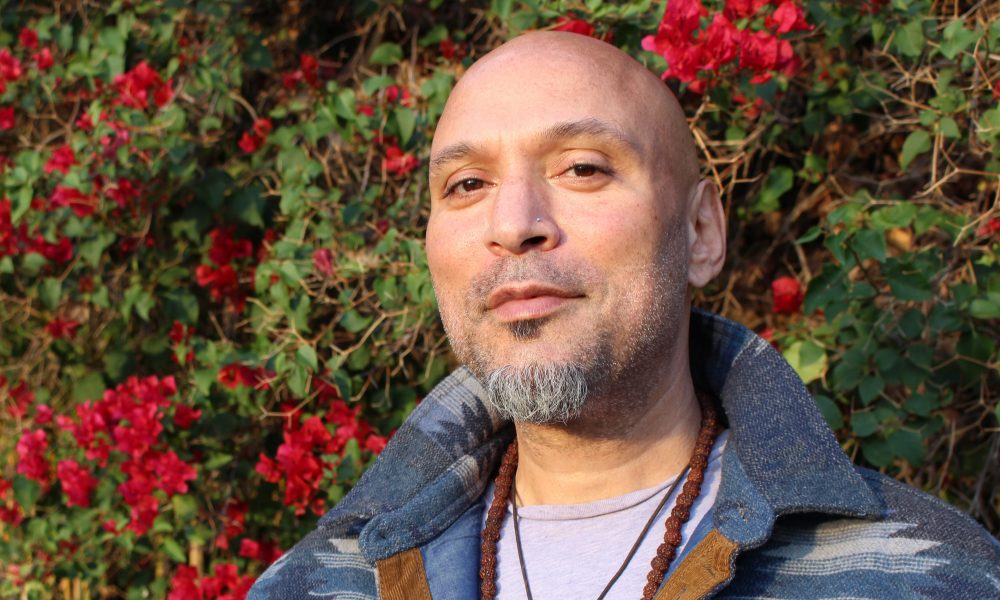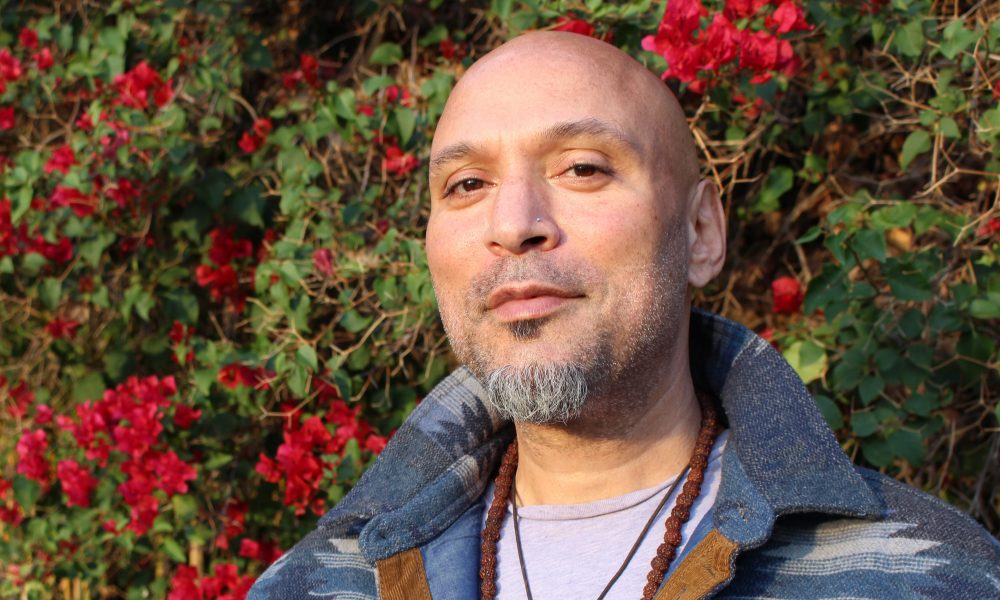 Today we'd like to introduce you to Mikuak Rai.
Hi Mikuak, so excited to have you on the platform. So before we get into questions about your work-life, maybe you can bring our readers up to speed on your story and how you got to where you are today?
My story is about a shift in consciousness. This shift actually liberated my thinking from the old 'dreamspell' paradigm that declares 'time is money', and evoked in me the deeper cosmic awareness that expresses 'Time is Art!' Through this new creative lens, I discovered I am a World-Bridger, and learned that every single one of us has our own distinct 'signature' that synchronizes with every other, elegantly so. And so it was, about 25 years ago, I began a personal journey, devoting myself to supporting creative self-expression, transforming consciousness, and living in synchronicity.
Back then, I was living in Washington, DC and producing a weekly open mic called The Movement (1997-2010) that became a relevant, popular hub for thousands of creatives and local community members within the nation's capital. This was during the late 90's when spoken word and a new wave of cultural arts was burgeoning across many urban centers including Los Angeles, New York City, DC, and Atlanta, to name a few, as we fast approached the new millennium.
In 1999, I started a 'progressive soul' band named MOYA. I was the lead singer, keyboardist, and songwriter. We released one 3-song EP titled "Underwater" and a full-length live album titled "State of the Union Address." The music we created was raw, soulful, beautiful, driven, and rooted. MOYA, and the overall arts movement at that time, occurred at a major inflection point – politically, socially, culturally – right before 9-11, when everything changed. It was a very exciting time for all of us experiencing the creative spirit that swelled up from the earth and swept through our hearts and minds like an organic, vibrant, collective force.
It was during this time I experienced a wave of synchronicities in my personal life that ultimately guided me to the work of author and artist Dr. José Argüelles and the understanding that, in order for humanity to change our consciousness and avoid complete biospheric destruction (spoken of in many indigenous prophecies concerning the times we are currently living in), we must change our calendar!! Coming into this particular awareness set me on the path that I continue to navigate to this day; making conscious our need as a society to shift calendars from the artificial 12-month Gregorian calendar that foments separation from nature and our fellow humanity to a natural time 13-Month, 28-Day harmonic standard whose frequency actually synchronizes and harmonizes our minds and bodies with multiple natural creative cycles. I, for one, had never before considered the impact of the Gregorian civil standard calendar on my own thinking, let alone its impact on the larger collective unconscious. Suddenly, it ALL made sense. From that point on, I knew I needed to use my creative expression and whatever other methods I could to awaken our human family from the stupor of artificial time.
Moya performed together for about three or four years and was building some strong momentum on the local DC music scene until we 'hit a wall' (as bands often do) due to managerial challenges and conflicts between members. We decided to call it quits. I was admittedly disheartened and creatively deflated by the whole experience, although I still felt a burning passion for writing, recording, and performing my own original music, with or without a band.
It was the summer of 2004. and I relocated to Atlanta, GA and recorded an acoustic piano and vocal album titled "SimpleTruth", in a style I termed "soul folk." Later that year, I came to Los Angeles for the first time, with the intention of networking and pursuing my music.
In 2005, while living in Atlanta, I connected with two incredibly talented and conscientious brothers named Bilal and Tajh Abdulsamad (both originally from Los Angeles). When they were younger, they, along with their two older brothers, were members of the world-renown R&B/Soul group The Boys who later became known as The Suns.
Together, Bilal, Tajh and I formed Planet Restoration (PR), a purpose-based media and arts initiative to promote regenerative consciousness and amplify spiritual knowledge and various wisdom traditions. The idea for PR was initially received as a sacred vision during a ceremonial gathering of young people and indigenous elders from around the world called "Beyond the Global Divide." PR produced several events in Atlanta and became active in different ecologically-focused campaigns. More recently, in 2021, PR produced "ALIGN with EARTH" in commemoration of the 51st Earth Day and will produce another online event this forthcoming Earth Day 2022, commemorating the 52nd.
In late 2008, upon returning from a music tour in Australia with a band called The Witness, I relocated from Atlanta to Los Angeles and continued songwriting and producing music with Bilal who was now living in LA, as well. We became active with the Agape International Spiritual Center, founded by Rev. Michael Bernard Beckwith, performing there as special musical guests, working directly with the Agape Youth Ministry on a regular basis, and participating in multiple Agape Revelation events.
Fast forward a bit to 2010-2011, I was traveling quite a lot in support of different creative initiatives, in my capacity as an artist/performer, as well as videographer, film editor and web designer operating under the moniker WorldBridge Media. By this time, we were nearing the pivotal date December 21, 2012, a date elucidated by Dr. Argüelles in his book "The Mayan Factor" (originally published in 1987) and renown for being the so-called 'end' of the Mayan calendar.
It was late 2011 when I became part of a large production known as Synthesis 2012, a global event that took place in the village of Piste, Yucatán, Mexico, near the famed Mayan complex Chichen Itza, to celebrate the closing of the cycle. Our event was one of many occurring simultaneously in synchronization with multiple other events happening throughout the world in places like the Great Pyramid of Giza and Stonehendge and thousands of other observations. It was certainly one of the largest moments ever of collective focus with human beings praying for peace, healing, and the rebalancing of Earth since the Harmonic Convergence of 1987.
For me, I had been anticipating this date 12/21/2012 since first learning about it in the mid-to-late 90's. As I learned more about the enormous amount of research, writing, discovery, and recapitulation that Argüelles had undertaken to make humanity more conscious of this important threshold, I became even more deeply committed to raising awareness about it. I had organized community events in DC and Atlanta, such as "Day Out of Time" celebrations (every July 25th), in the years and months leading up to it.
Once we crossed that Dec. 21, 2012 threshold, we entered a brand new cycle, according to the calculations of the ancient Maya. What is remarkable is that even though 2012 appeared to go off without much dramatic effect, considering how it was being portrayed as a doomsday scenario in popular film and media, those who are paying attention and tuning in to the subtleties can undoubtedly sense that absolutely everything has dramatically changed since entering this new cycle, and it continues to cascade into the new generation. The Maya were understood to be tracking evolutionary cycles, not just keeping time. When one cycle ends, a new cycle begins. We have only to look at the various ways in which our lives and the planet upon which we live seem to be hurtling towards some significantly uncharted territory. And the call to change the calendar remains perhaps the most significant "unfinished business" of the last millennium, should we take heed to the wisdom of the ancient ones. But I digress.
In 2013, I began working with NEXUS Global, a dynamic, emerging learning community of next-generation philanthropists, impact investors, and social entrepreneurs whose mission it is to create meaningful change by transforming philanthropy and scaling solutions to enormous problems we face. In my capacity as Communications and Community Manager, I worked with the founders to help grow the network considerably over the five years that I was involved. Although it did not involve much to do with my passion as a musical artist, I was able to contribute my talents as an organizer, new media specialist, whole systems thinker, and communicator. Today, I am still actively engaged with the community as a Co-Chair of Music at NEXUS.
One of the major opportunities that occurred during my time with NEXUS was that I curated and hosted a panel during the 2016 NEXUS Global Youth Summit at the UN Headquarters in New York City, exploring the impact of calendars on consciousness. This turned out be an enlightening moment for those in attendance who, like I, had never before considered the subject of calendars in this light until it was brought to their attention.
The momentum following the NEXUS presentation catalyzed the creation of the Global Council for Calendar Awareness (G.C.C.A.) and the Calendar Referendum 2020 & Declaration of Universal World Peace. My colleague and G.C.C.A. co-founder RuBen Llinas and I made presentations about calendar change at events such as Bioneers and festivals including Tribal Gathering (Panama) and Lightning in a Bottle (LiB). We have continued to provide materials for people to explore the 13-Month, 28-day calendar and begin navigating it themselves on a day-to-day basis. We are now honored to present a new website, https://theharmonicfactor.com, where we explore the hidden harmony present across all time-keeping systems.
As destiny would have it, I returned to Los Angeles in 2020 after being away for a decade. I will admit, it was both my destiny and my beloved, who happened to already be living in the Forgotten Edge of Echo Park, that brought me back here at this turn of the spiral. Life is so different for all of us now on many levels, no matter how you are approaching it. I am excited about ways to continue bridging worlds, building community, and creatively expressing myself now and into the future.
I have returned to making music and have new material including a new single I just released titled "In/Out." I'm also excited to reissue the original MOYA "State of the Union Address" live album from 2001 so that new listeners can discover that classic moment in time for the first time.
PR continues to present transformational media including the newly-released 7-song EP titled "SIRIUS CODES: The Great Conjunction" by Mystic Column (the songwriting and production duo of Bilal Abdulsamad and myself).
I am also excited to explore ways of working with new technology and new systems to chart a more balanced course for all of humanity, from a whole-systems perspective, with Earth's wellbeing being paramount. The benefit of the 13:28 calendar is that by tuning in to it, you synchronize your mind (thinking) with Earth's timing frequency and thinking layer (noösphere, planetary brain), and thus become unified at this frequency level, which is the same level we must adopt in order to unite and evolve our species in a coherent way.
Together, we must create and adapt to new ways of being and relating on the planet, whereby we may all thrive without compromise and without being misaligned to the biosphere and natural world within which we live and depend upon for our very sustenance. After over 400 years of living under the influence of a misaligned, unnatural calendar system, we can see where that's gotten us. As Einstein said, "We can't solve problems by using the same kind of thinking we used when we created them."
Alright, so let's dig a little deeper into the story – has it been an easy path overall and if not, what were the challenges you've had to overcome?
I can say it's been a relatively smooth road primarily because I've learned to manage my expectations and follow my inner compass no matter what. I'm guided to a purpose of making others aware of something that usually goes completely unnoticed, unconsidered, undiscussed, and therefore remains unconscious. It's not so easy to get people to really understand and make the connection of how, by defaulting to the Gregorian calendar as the operating system of their lives, they are unconsciously contributing to the perpetuation of war, violence, disconnection, and misalignment embedded into that particular program.
I realize it can be a very daunting subject to consider because it means that everything we have ever experienced, been told, or agreed to can be called into question on some level. And learning a new language can also be intimidating for most of us, but it can be done.
Alright, so let's switch gears a bit and talk business. What should we know about your work?
Time is Art! Our work focuses on shifting consciousness by changing the calendar we use everyday to a 13-month, 28-day harmonic calendar standard. You can download a free current-year transitional calendar here: https://theharmonicfactor.com/
For the latest blog, "Entering The Ancient Future Now", from The Harmonic Factor, go here: https://medium.com/@TheHarmonicFactor/entering-the-ancient-future-now-22194087ea94
Please sign the petition for Calendar Referendum 2028 & Declaration of Universal World Peace here: https://bit.ly/CalendarReferendum2028
I'm also a musician, songwriter, producer, and performer. I call my original musical style "otherworld soul." You can stream and download my newest single, "In/Out" online at https://artists.landr.com/692531265906. Look for me on YouTube by searching "Mikuak Rai MUSIC."
Also, check out my album "SimpleTruth", streaming on all platforms and available for download on iTunes. And you can check out MOYA's "State of the Union Address" live album playlist on YouTube here: https://youtube.com/playlist?list=PLbwZuSWJdpL2RxRhQvPo6a0HIvcna9KJw
Visit the PR Shop to find PR1328 gear at this link: https://planetrestoration.info/pr-shop/ .:. You can learn more about Planet Restoration and the PR1328 frequency at https://planetrestoration.info and on PR's YouTube channel at https://youtube.com/planetrestoration.
Also, visit PR's sister site https://ActivationAloud.com for your Siddhi frequency activation apparel and to get your free Gene Keys hologenetic profile. #evolvethespecies
Connect with the WorldBridge Community online at https://facebook.com/groups/worldbridgecommunity and via this link: https://linktr.ee/worldbridgecommunity
We'd love to hear about any fond memories you have from when you were growing up?
My favorite childhood memory is a toss up for me. I fondly remember when my mother would play the piano when I was a child, and I was drawn to the resonance of the instrument.
I also fondly recall an experience when I was about ten years old, and I was with my family on a trip to Montana. We were somewhere outdoors after dark at a very high elevation, and it was as if the entire night sky opened up for me, my mind was blown by the variety of stars I could see, and I experienced direct telepathic communications with the Cosmos. When I asked my parents, "What are we doing on this ball suspended in space?" they told me that was a very existential question and then made me look up the definition of existential.
Contact Info: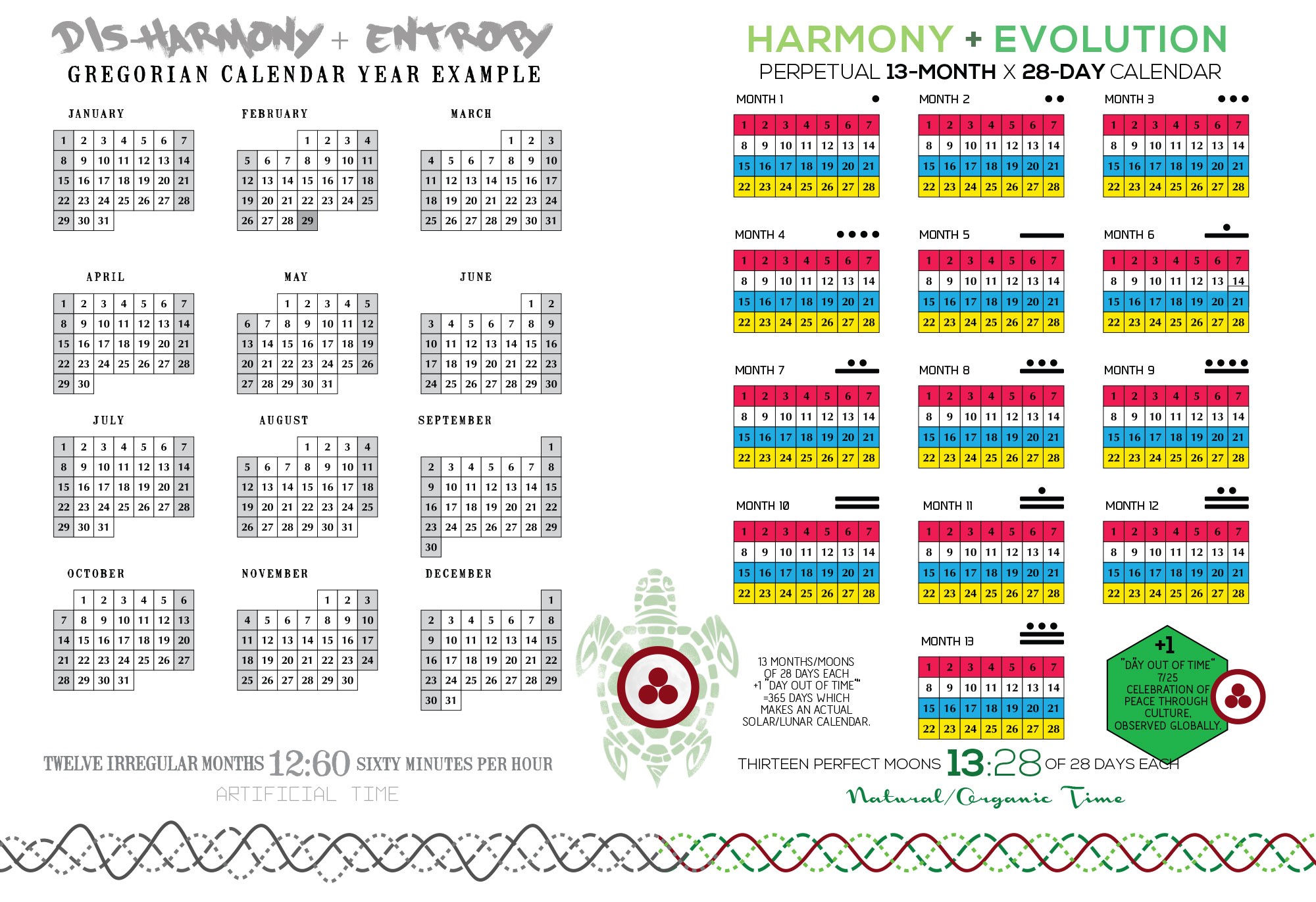 Image Credits
RuBen Llinas Y'Shell Esta Bilal Samadhi
Suggest a Story:
 VoyageLA is built on recommendations from the community; it's how we uncover hidden gems, so if you or someone you know deserves recognition please let us know 
here.