Today we'd like to introduce you to Mary Cheung.
Hi Mary, can you start by introducing yourself? We'd love to learn more about how you got to where you are today?
I attended the Fashion Institute of Designing and Merchandising. Upon graduating, I worked for many different costume houses and manufacturers. I designed sweaters for a big company that sold to department stores all across the 50 states.
That was the last designing gig I did in the garment industry before hitting upon an ad for a "Pattern maker".
It turned out to be a film called "Return of The Living Dead."
That was it, I was bit by the Entertainment industry. I soon transitioned to working only jobs in the film industry. Ended up designing a bunch of films, low and mid-budget and learning the trade. I started to build up a pretty good resume.
Because of my strong garment industry background. I was the kind of designer that could create something from sketch to finish and that was where my real passion laid.
In the creating of a "look" and an image for each character.
It's what lead me to design for a Theater project called " Le Misanthrope" It was hard work, very little money but extremely rewarding.
I got to work with quite a few well-known actors and I ended up winning a "Best Costume Design Award" for my work from the NAACP.
But I'm getting ahead of myself…
I grew up roaming the streets of San Francisco. In a family of eight and we barely made ends meet each month.
On Art:
I've always been interested in art and anything artistic.
I used to draw, paint and sketch as a teenager and I'd make up my own superheroes. Creating their image, costumes and making up their backstories and superpowers. My dad always thought I would end up drawing the comics in the Sunday newspaper.
I remember the first large pieces of paintings I created were done on the back of huge College poster-sized calendars. Those were free, so I got a few of them and drew on the back and painted my pieces. Child and Cow was one of those pieces.
On Fashion:
As a teenager, I used to make my own clothes and sometimes redesign the hand me downs I got Since I was the youngest in a family of eight. (OMG! I remember waiting and waiting for a pair of pale-yellow polyester bell bottoms that I wanted from my sister. By the time I finally got it, they were no longer in style.) But I didn't care, I wore them proudly!
Oblivious of the looks and remarks I was getting about the weird girl who wore funky fashions and wasn't going with the flow of the "trendy" girls. Suddenly I was embarrassed and realized I was the laughingstock.
Until one day, the Punk Rocker in our school came up to me and said," I always look to see what you are wearing because you are an inspiration to me. You are different and unique."
Those words have stuck with me ever since. He'll never know how much that lit me up from within and gave me the courage and strength to stay my course and continue to just be me.
Every now and then, I wonder where he is now and what's become of him?
Art and Fashion has always been an important part of my life. It gave me a voice to express who I was and what I had to say as an individual.
It's a survival tool; during hard times and a reflection and witness of the happy times in my life.
Growing up, money was always a struggle, and we didn't have a lot in the way of material goods or the means to spend on anything that wasn't considered a necessity.
So, I made most of my clothes because I loved Fashion and I wanted to be cool…in my own way. (Yikes, I just realized that I was the Asian Molly Ringwald in "Pretty In Pink", only without the red hair.)
Back in my day, you were offered Home Economics or Wood Shop as part of your High School curriculum.
Of course, I took Home Economics!
I was always changing the design of the patterns because I often thought they were too boring. I was drawn to designers whose garments were works of art. Thierry Mugler was my god.
I was pretty ambitious as a teenager and was eager to make my way in the fashion world. However, there wasn't a lot of information available as to how I could accomplish that and there wasn't a lot of guidance for Fashion Design from my high school.
Through my family and contacts in the Chinese community. I was able to put on my first solo fashion show before I even started attending the Fashion Institute of Designing and Merchandising.
This was quite an accomplishment for me. I gathered up friends and family to be the models and Patti my eldest sister was the Master of ceremony for the event.
It was held at the Chinese Cultural Affair Center right in the heart of Chinatown. I had "Rocky" the theme song playing at the top of the show and with my arm around a handsome man in a tux; We walked down the center aisle to a full and crowded room. I had five pieces of high fashion clothing in my solo show. Every piece I had was made by my hands. Some had beading work. Some of it was flowing chiffon gowns. It was so exciting!
I'm sure you wouldn't say it's been obstacle free, but so far would you say the journey have been a fairly smooth road?
Back in the 80's, information wasn't as readily available as it is today. And if you weren't charismatic and tenacious or had an agent to track down the who and how to contact the right person to get your foot in the door…It wasn't going to happen. I was never much of an ass kisser, so that didn't help that I didn't like to play any games. I had to climb up the ladder by doing all of the hard work and by building up my resume myself. Things certainly would of been different if I had used my looks to get what I wanted. But damn my morals. I wanted my talent and skills to speak for me.
So, I paid a lot of dues, designing some good, some crappy projects until I finally got to a point where I was able to get the referrals and the interviews for better jobs.
Later in life when I was happy with where my career was… I felt it was time to finally start a family.
The challenge than became…coming back to having to start all over because people forgot who you were.
Then it was balancing a career with being a mom.
How do I continue working while not compromising raising my children and missing out on their lives? How do you juggle it?
In the end, I decided that I didn't want to pay someone else to enjoy those moments in their lives. I cut back on stuff I really didn't need and lowered my overhead.
I made a huge decision to leave the insane grueling fast-paced stressful hours that demands of a Costume Designer.
The final deciding factor for me was when I had the opportunity to design a film. I felt that I needed to let the producers know that:
1. I was a single mom and IF there was ever an emergency that I had to attend to for my kids…. that, that would be my number #1 priority.
Regardless, I would never let a project suffer and I would always give any work I do 110 %.
However, in that moment I heard their hesitation and they decided to retract their offer for me to design their film.
I immediately doubted my decision for my full disclosure and honesty because it had cost me a job.
But looking back, I was glad that I didn't work for people whose priorities didn't align with mine.
So, I stepped down and looked for different types of work. A friend of mine referred me to a Specialty shop in North Hollywood called Makeup Effect Laboratory. I had no idea what to expect or what I was getting into. I only knew that I needed somewhat steady hours that weren't insane and that was flexible to me being a single mom.
After leaving that interview…. over a decade later, I found a home for my creativity and talents. And with a company and people who believed in family first. It was a dream.
I can't deny that every so often, I am sad to not be designing a project that I find exciting. Especially knowing that I would be great at it.
But the tradeoff was priceless. I got to watch my kids grow up. Make them lunches, attend their school functions, volunteer at their school and I didn't miss a single thing! Yes, Priceless.
Now they are finally grown up and I can focus on myself again.
Thanks – so what else should our readers know about your work and what you're currently focused on?
I am an artist. It can represent itself in many different forms. As a Design Consultant, a designer, a tailor, a painter, a photographer, a dancer.
I create, I problem solve, I can invent.
I actually worked three years as a design consultant for an Auto Company problem solving and inventing and making new products for them. There is in fact, one patent for a product I had created for them.
This was an exciting Segway in my life. It presented many new and different challenges which was totally different from what I was used to doing. But in the end, it was very rewarding because it meant to me having to figure out problems and solve for them "how" to achieve what the company wanted within certain parameters that often seemed impossible.
This was a job that you couldn't get by on your looks, you had to have real skill and talent!
I specialize in top quality and perfection.
When I worked in the entertainment industry, they used to call me "Macgyver". Because I would always be able to problem solve and make something work on the fly. I get such satisfaction from being able to do something and to do it well.
What sets me apart from most others is that fact that I am hands on and can create something from sketch to finish and have the technical and artistic background to make something happen.
When it comes to art; I often create and control all of the visual aspects of my art.
I create the sets, make the costumes and do the makeup to bring to life what I am imagining.
I have always created art only for myself. It's only been since Covid that I have been putting my art out there for the public eye.
A friend of mine had sent me something she thought I should submit my artwork for.
That became the turning point in my life. Since then, I have been steady publishing my art and poetry for the public to see.
Art for me has always been very personal and not always safe or family-friendly.
Art was always my salvation for surviving the bad times in my life and for remembering the good and strange times.
When I was really down and had no one to speak to, no one to unload my burden to….I unloaded all of those feelings into my art.
What I am most proud of is, working with and designing for
– David Schwimmer's film project:
"Humanoids",
I got to work with a great group of people and in a really interesting improve, Theater, Film Hybrid way. I had to be able to dress in character…anyone who came into the audition for a role. The audition was shot and was also used as footage in the film.
So, I had to be able to anticipate at any time something that would work for anyone, IN THAT CHARACTER. The final chosen actors were than "fitted" with a final finished costume for their role and footage was shot.
Working with:
– Joel Murray,
– Walter Matthau
– Sophia Loren
– Jack Lemmon
– Walter Koenig,
– Eric Stolz,
– Lee Ross
– Stylist for Star Search
And finally, the thing I am most proud of is,
Being able to create art and use it as a way to connect people.
Art starts a conversation amongst people, it can be something they can relate to. It can be offensive. It can be funny. Regardless.
You have bared your soul to another human being and touched them.
Art can give people comfort or joy. All without saying anything out loud.
That to me is powerful. Not everyone is an extrovert. Art gives me the opportunity to reach them in one way or the other.
Just simply because they have seen or heard what I have created.
Other than for having created my kids…there is no bigger joy to me than to be able to share my art and to share a part of me with another person.
It takes a lot of courage to not let other voices influence you so that you aren't being true to yourself.
We need to keep that alive. We all need reminders to be ourselves and not worry.
Doing the best that I could to raise my kids with that strong belief to be yourself, to be kind, compassionate and loving is what I am most proud of; being there for them in their lives and still having a life of my own.
It's the underdogs and weirdoes who make the world interesting, unique and different. We inspire the world to think outside of the box and to Create…
Without our individuality, we would all be carbon copies of the same thing, robots, dead not alive.
Any advice for finding a mentor or networking in general?
Nowadays with social media, It's easier to be able to track down information and people. Reach out to people you want to work with, introduce yourself and follow through.
Be reliable and stick to your word!
My advice would be to be Persistent Align yourself with people who have the same work values and outlook that you do. Don't end up working for someone you can't stand. Your life will be so miserable.
When you enjoy what you do, not only will you work harder. It won't seem like work at all.
Life is too short to be in a job you hate. Your health will suffer, your job performance will suffer.
What's the point of life if you kill yourself with work and you have no time to enjoy it?
Yes, work hard when you are younger. Yes, figure out what your priorities are. Then go after them.
Don't give up!
For myself, I made sure I got an opportunity to show what it is I could do and contribute to a project. Sometimes that meant taking work for crappy or no pay. But after that initial trial, people saw how amazing I am.
My career was always built on reputation and referral.
So, if you need to intern with someone. Do it! That will pay off in the end because you will discover if this is the right career for you and they will see how you are as well.
Contact Info: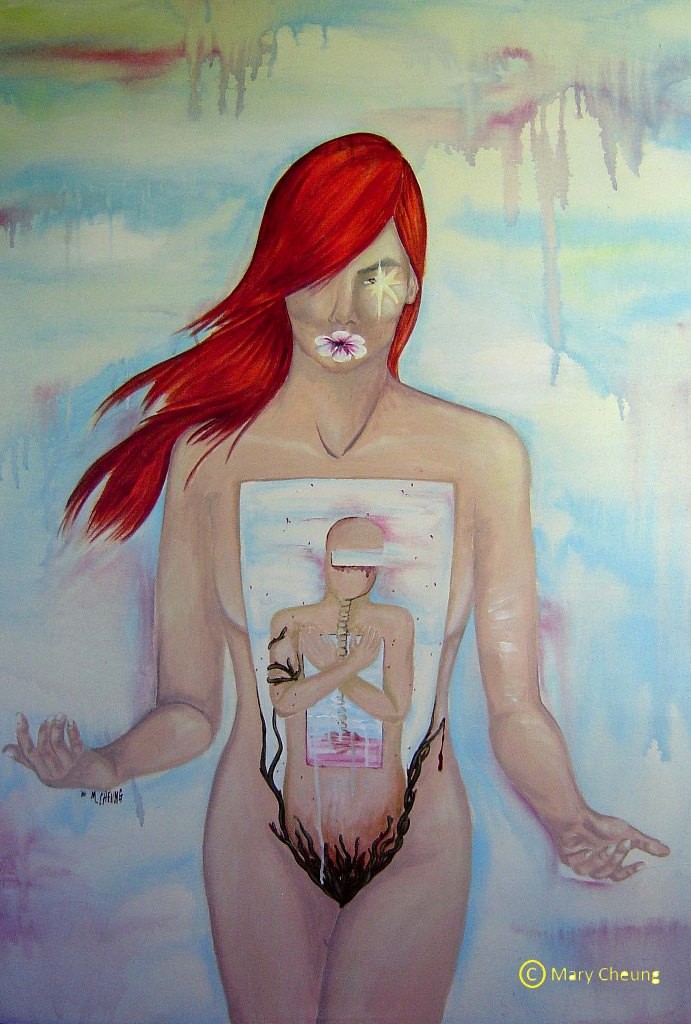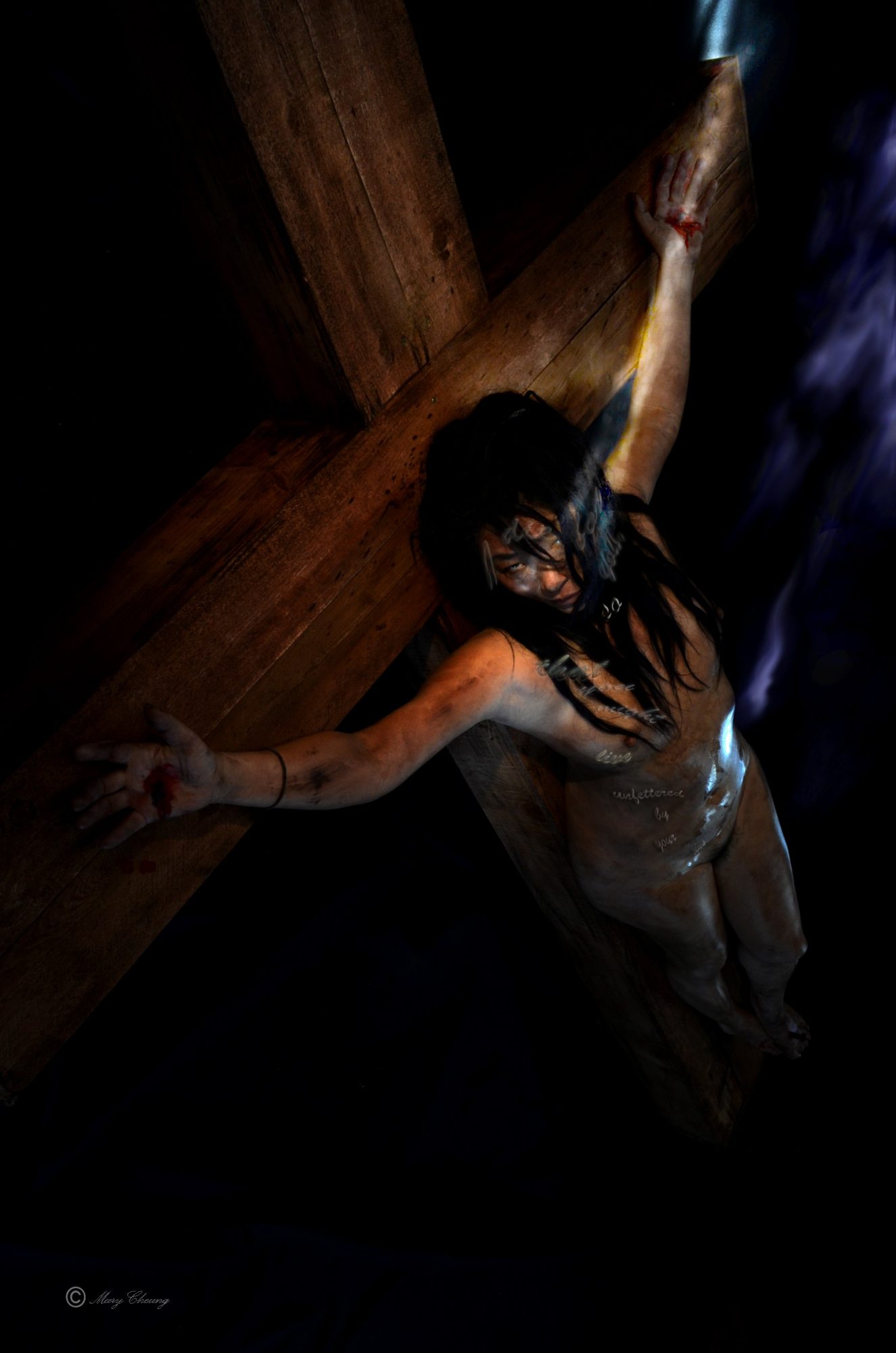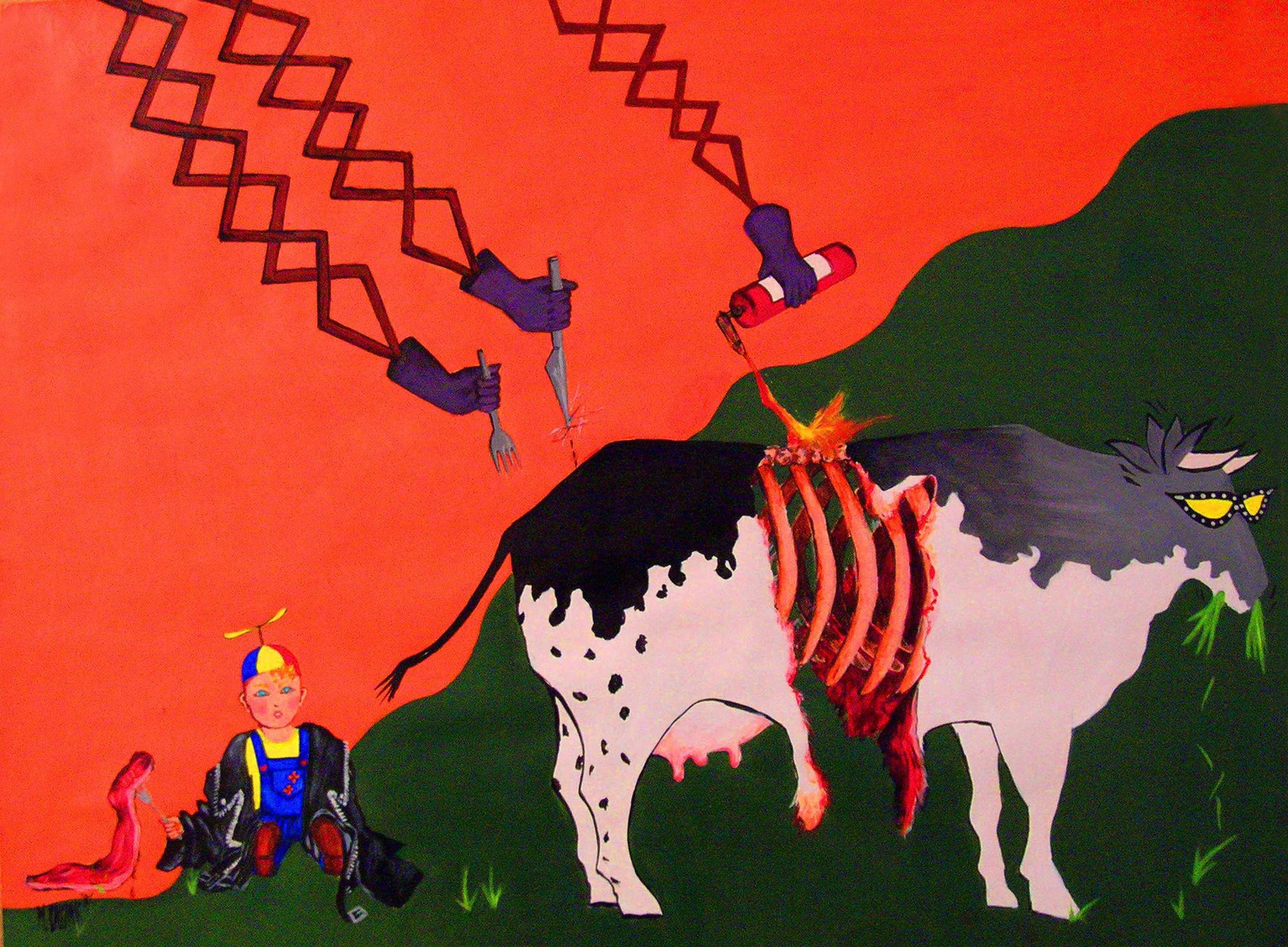 Image Credits:
Mary Cheung -Artist
Suggest a Story:
 VoyageLA is built on recommendations from the community; it's how we uncover hidden gems, so if you or someone you know deserves recognition please let us know 
here.