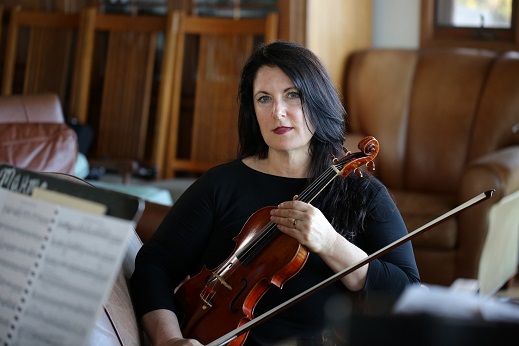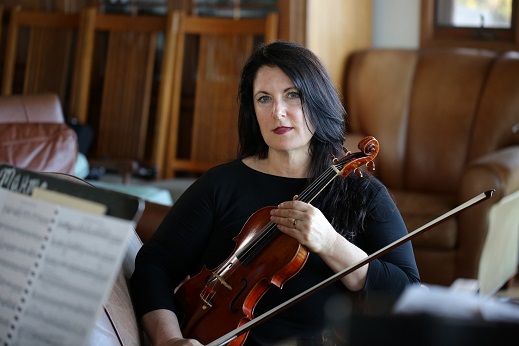 Today we'd like to introduce you to Maria Newman.
Hi Maria, so excited to have you with us today. What can you tell us about your story?
I am a composer, violinist, violist, and pianist born and raised in Los Angeles. I have had the privilege of making my way in so many avenues of the music business – as Performer, as Composer, as Educator, as Clinician and all of the many wonderful things that we are so lucky to do as musicians. I am just thrilled to be in classical music and to dip my toes into film music composition.
I come from a family of musicians, so my love of and life in music is both by nature and by nurture. My father was 9-time Academy Award-Winning film composer Alfred Newman, so the shadow of greatness in my family loomed large from the time I was very young. To be musical was not a choice but an expectation – One that I luckily loved and thrived in from a very young age. My beloved father is often referred to as one of the founders of modern film music. He was the child of Russian-Jewish immigrants who escaped the pogroms in their own country to come here and make a life for themselves. My father and his family grew up in abject poverty, and it was only through his musical talents that they were able to transcend their circumstances and reach any form of stability. With this legacy in mind, it was very important to my mother (Goldwyn Girl, Martha Montgomery) that their five children be educated in music. I am the youngest child of Alfred Newman and Martha Montgomery and the only female child to enter into the professional music industry. In addition to my father, two of my older brothers Thomas Newman and David Newman are Academy Award Nominated film composers, and my cousin is Academy Award-Winning film composer and singer-songwriter Randy Newman.
I began my musical journey playing the violin and studying under master teacher Joachim Chassman. I went on to study violin at the collegiate conservatory level at the Eastman School of Music, then moving on to a Master's degree from the Yale School of Music in my father's hometown of New Haven, Connecticut.
From the time I was in high school, I knew that composition was something integral to my character and that I had something to say with my music. However, due to the fear of not being taken seriously as a woman in a male-dominated field, and a wish to avoid competition and comparison with my famous family, I began my composition career under an androgynous pseudonym. As M. Louis Parker, I felt that I could write from a place of truth and be taken seriously in this highly competitive and often exclusive industry. It wasn't until the early 90s that I began using my own name on my work as a composer.
In my many years in the music industry, I have worked as a composer, chamber musician, concert soloist, session musician, and beyond. I have been so grateful to have been able to carve out a truly multifaceted career for myself in this industry that so desperately wants to put artists into boxes based solely on public perception. I have been so thrilled to be able to collaborate with orchestras, chamber ensembles, and individual musicians globally as a composer and a concert musician, bringing to life the music that had previously been only in my mind and on the page.
In addition to my work as a composer and performer, I am the co-founder of the Malibu Coast Musical Soirees and Malibu Coast Music Festival under the umbrella of the Malibu Friends of Music, an award-winning California nonprofit arts organization in Malibu, California. Together with my husband and musical partner, conductor/violinist/violist Scott Hosfeld, we have produced classical chamber music events out of our performance venue for the past 16 years. The Montgomery Arts House for Music and Architecture, affectionately known as MAHMA, is an Eric Lloyd Wright-designed residential space specifically designed around the performance of music. Eric's goal was to create a venue that would provide audiences with an intimate salon-style setting full of warmth, hospitality, and charm presenting extraordinary concert artists and distinguished speakers.
Over the past 16 years and counting, Scott and I have produced up to 40 concerts per year, highlighting local Los Angeles players, as well as bringing in honored guests from across the globe to participate in our annual Malibu Coast Music Festival.
The concert series is dedicated to the memory of my beloved mother, Martha Montgomery. While they were alive, she and my father put on their own concert series out of their Lloyd Wright home that specifically focused on featuring the top musicians in the field, such as acclaimed violinist Yasha Heifetz. These musicians also happened to be immigrants and refugees, with stories close to the Newman Family's own escape from Russia. I am humbled to carry on her legacy in our incredible space with musicians who exemplify the spirit of true artistry.
Would you say it's been a smooth road, and if not what are some of the biggest challenges you've faced along the way?
While I am so lucky and so honored to be a part of my family and of our extended legacy, it definitely made it difficult at the beginning to assert my personal voice in the music world and to be taken seriously as an individual artist.
I endeavor to be a very hardworking person. I cannot tell you the number of sleepless nights I spend ensuring that a commission deadline is met with the artistic standards I so believe in. However, during the establishment years of my career, many assumed I was going to be granted opportunity simply because I was Alfred Newman's daughter. I came up into the musical world during a time when women and the female voice were much suppressed. That, in combination with my family name and being the only female Newman of my generation to venture into the music industry, created an environment where I felt that I had to prove myself three-fold. I struggled heavily with the weight of that and worked very hard as a result. While my father was the trailblazing oldest member of his generation of Newmans, I am the youngest member of mine. Even my brother Thomas, with whom I am closest in age, is nearly seven years older. By the time I graduated with my master's from Yale, the rest of my family was grown and working and established. So, I really have continued to fight a lot of insecurity in my life.
Even my choice of schools was influenced by a wish to cultivate a pedigree that was beyond scrutiny. I spent my undergraduate years at the Eastman School of Music, which to this day remains one of the top music programs in the world. After graduation, I received an offer of a wonderful fellowship to remain at Eastman for my graduate work and be the teaching assistant to acclaimed violinist Peter Salaff of the Grammy Award-Winning Cleveland Quartet and an orchestral fellowship with the Rochester Philharmonic. However, when it came down to making my decision, I ultimately chose to leave Eastman in favor of the prestige and household name-recognition of Yale University.
Insecurity and professional scrutiny aside, I am very proud to be a part of my unique and wonderful family. It's a balance. My heart breaks that I lost my father when I was eight years old and I am endlessly grateful to have his musical legacy to savor and hold close to my heart. But with that tremendous legacy, there comes an equally incredible shadow of that greatness, which, as I previously mentioned, was difficult to breakthrough.
Appreciate you sharing that. What else should we know about what you do?
I am definitely a multi-hyphenate artist. While it might be more straightforward to forge a career in music as exclusively a composer, concert performer, or session musician, I have never felt that it would benefit me to limit myself. I am a lover of music in all its forms, from creation to performance to recording to that first wonderful listen. I could not imagine putting myself in a box and saying "I am this one thing and only this one thing." As such, I have continued my performing and chamber music career side by side with my composition career and have found the benefits of that to be immeasurable.
Where I have found the most comfort, stability, and fulfillment is in creating my own work. I love being an entrepreneur. I relish being my own boss and the freedom this position affords me to readily collaborate with world-class artists from around the globe. Throughout my career, I have always felt that there is great profoundness to artistic autonomy. Having confidence in yourself and your work gives you the freedom to create without boundaries, which is something I have personally felt to be unendingly liberating. I found early on in my career that autonomy, self-sufficiency, and entrepreneurship were the best tools to create a career that was not only fruitful but fulfilling.
It was my need to be independent that led me to composition and to creating the Malibu Coast Musical Soirees and the Malibu Coast Music Festival in the first place. I wanted somewhere that I could create alongside artists I have long admired in an arena where the primary focuses would be creativity, fulfillment of the heart, and the love of music.
Creating my own work has also had so many unexpected benefits during this terrifying time of the Covid-19 pandemic. Because I am so privileged to have MAHMA as my home base, and because the venue is built both for performance and as a residential space, I have been able to continue producing our concert series throughout the course of the pandemic. We began doing livestream broadcasts of our series in March of 2020 and to date have brought at least one concert series a month (and many times more) to our audiences through our virtual platform, in addition to two seasons of our annual Malibu Coast Music Festival. And because the platform is virtual, we are able to collaborate with colleagues and cherished audiences of friends old and new from all across the United States and the world.
As the broadcasts have progressed, I have had the opportunity to work alongside my immediate family, with whom I had been sheltering in place and who are all skilled and inspirational musicians. Alongside my husband, Scott, and my two grown daughters, sopranos Martha and Isabella Thatcher, we have had the opportunity to form a brand new chamber ensemble – Voices and Violas. As the name suggests, our ensemble focuses on pieces for chamber ensemble to be performed by voices, violas, and collaborative piano. Working on this ongoing project with my family, who also happen to be treasured colleagues, has fulfilled me in ways I could not have imagined and has turned out to be such a silver lining in this untenable global situation.
As a composer, I am so honored to have the opportunity to write for and work closely with artists who are carrying on the traditions of music set down by so many generations of great artists past and I am grateful to consistently work with a variety of ensemble types, ensuring that my interest is always piqued and I am always on my toes. For me it is about the partnered effort and energy of a work and its performing ensemble that come together to make something great. To me, music is a unifying force and it is one of the greatest achievements of humankind. Music is magic.
While film music is my family business, I never felt compelled to enter that world myself. I was very content being the classical chamber musician in a family of film music giants. However, recently I was approached with a number of film projects made by artists whose voices I believe in, and in collaborating with them to create scores to their works, I have found a new spark of passion for this medium that I had not previously explored. Typically, my involvement in the film world comes in the form of scores in partnership with historic silent films. For many years, I have enjoyed a meaningful relationship with the Mary Pickford Library and Turner Classic Movies. For these projects, I create full-length scores to accompany films starring lauded silent film stars, such as Mary Pickford and Marion Davies, with the express intention of performance alongside the picture. This synergetic venture between the artists of historic Hollywood, many of whom were history-making women in both the film and business fields and myself is literally hundreds of years in the making. I could not hold that privilege more dearly. What I love so much about working in silent film is that the image and music are equal voices at every turn. That being said, I am so looking forward to continuing my venture into the world of "The Talkies," so to speak, in which the picture and score weave in and out of one another as the music supports the image in a well-practiced dance.
I have quite a few live concerts and premieres on the horizon, including the West Coast Premiere of my piece for symphony orchestra, "'Our Rights and Nothing Less' On Words of Susan B. Anthony." The piece champions women's voices and the continuing struggle to reach gender equity in all walks of life.
For more information on my upcoming projects, please visit my website (www.marianewmancomposer.com) and follow me on Instagram (@marianewmanOFFICIAL & @montgomeryartshousepress) and Facebook!
Can you talk to us a bit about happiness and what makes you happy?
The greatest joy and most proud accomplishment of my life is my outstanding family. My husband and I are the proud parents of five beautiful children with whom I have formed the most meaningful friendships imaginable. I am constantly in awe of their immense creativity, kind spirits, and incredible minds. They have been delightful companions since the moment they were born, and as they have grown, they have turned into cherished colleagues. As I mentioned before, I have the immense pleasure of performing with my two daughters, Martha and Isabella Thatcher, on a regular basis. Both are Summa Cum Laude graduates of the Oregon Center for the Arts in Ashland, Oregon, where they studied acting under some of the greatest theatrical minds in the field. I have collaborated with them as actors, singers, dancers, and beyond, and each new venture makes my heart absolutely soar. My eldest son, Samuel Newman, is an accomplished public speaker, filmmaker, and cartoonist, with whom I frequently work on our virtual streaming series. He is a graduate of the Los Angeles Film School and has been the greatest of help when navigating this new digital medium. Additionally, we have often joined forces to write the opening remarks for MAHMA concerts in both our in person and virtual venues. Sonny's investigative and witty commentaries have brought smiles to the faces of MAHMA guests for many seasons. My younger two sons, Noah and Joaquin Hosfeld are currently attending high school and middle school respectively, and are at the top of their classes. While Noah is a world-class soccer player at the highest possible level for his age group, Joaquin is an experienced baseball player and phenomenal actor. Both are budding cellists and often join me in performing my silent film scores, which frequently call for fun and evocative improvised percussion.
My husband Scott is as wonderful a partner as he is a colleague. He is a tremendous musician with a remarkable career. He's a man who moves mountains and I am very proud to be associated with such an incredible artist. As if that weren't enough, Scott is a great mentor. I don't know many people on this planet who are as beautiful as an artist, an educator, a listening ear, and a fount of sound advice. Great miles he has walked, and meaningful ones. I am so blessed to be his partner both in life and in music.
In addition to my beautiful family, I am brought immense joy by the simple art of making music. For me, music has always been about the sharing of ideas between artists of all backgrounds who have come together to create something larger than ourselves. Music is an ongoing conversation between performer, collaborator, and composer. That conversation stretches from the moment the work is penned and never stops. Over the lifetime of a work, it reaches immeasurable artists and audiences, bringing them together with a shared universal language. Through this conversation, we can learn about each other, from the broad to the specific, from the great stories and specificities of culture to the minutia and everyday importance of individual experience. I am in complete awe of the people that I have the opportunity to work with and the stories we have the opportunities to tell through music.
On an everyday level, I am made happy by the simple things in life. I love small dinner parties where good conversation flows easily – Where all feel welcome and warm and free to truly laugh. Having an open and genuine conversation with a cherished friend or new acquaintance and being able to know them that much more is a gift I do not take for granted. I love the changing of the seasons – Watching Winter thaw into Spring blossoms into Summer green into the crunch of Autumn leaves and back to the cool for another Winter. I have always been incredibly enamored with the beauty of nature and have often been known to strongly coerce my kids into "Oohing and Ahhing" at a beautiful stretch of road or a stunning sunset. I am brought beautiful happiness by being in calm surroundings that leave room for the mind to create. This is why I love my home at MAHMA so very much. It is my small oasis of music, friendship, and the beauty of the Malibu coastline.
Finally, having the opportunity to bring our MAHMA series to audiences near and far through both our in person and virtual events continues to bring me more joy that I can possibly express. The friendships I have forged with artists and audiences alike have been both meaningful and fulfilling. Our venue and series have given me the room to create earnestly and with music and conversation at the front and center. Here at MAHMA, I have been able to cultivate a series that ignites all parts of my spirit and offers our audiences not just concerts but experiences.
Contact Info: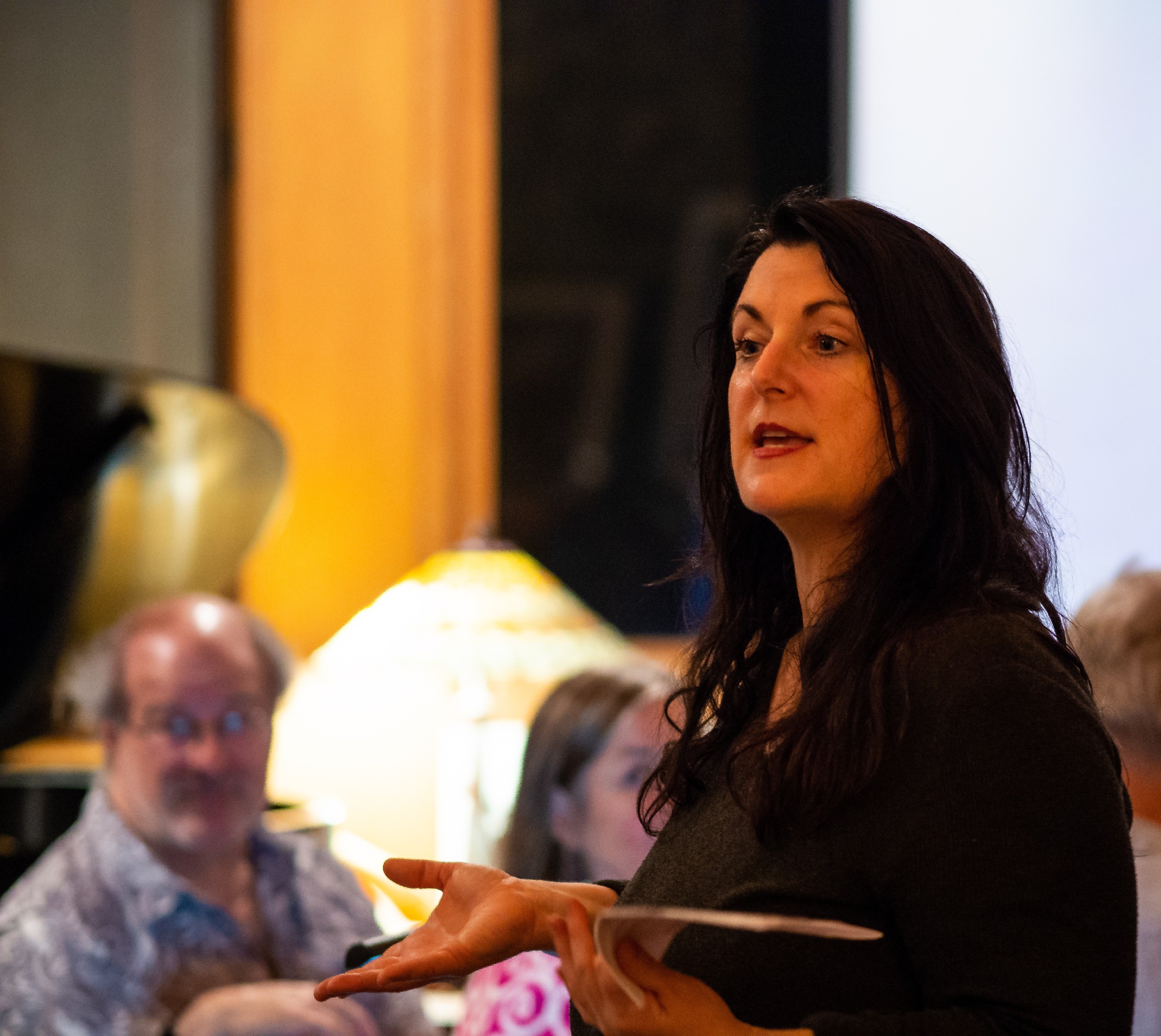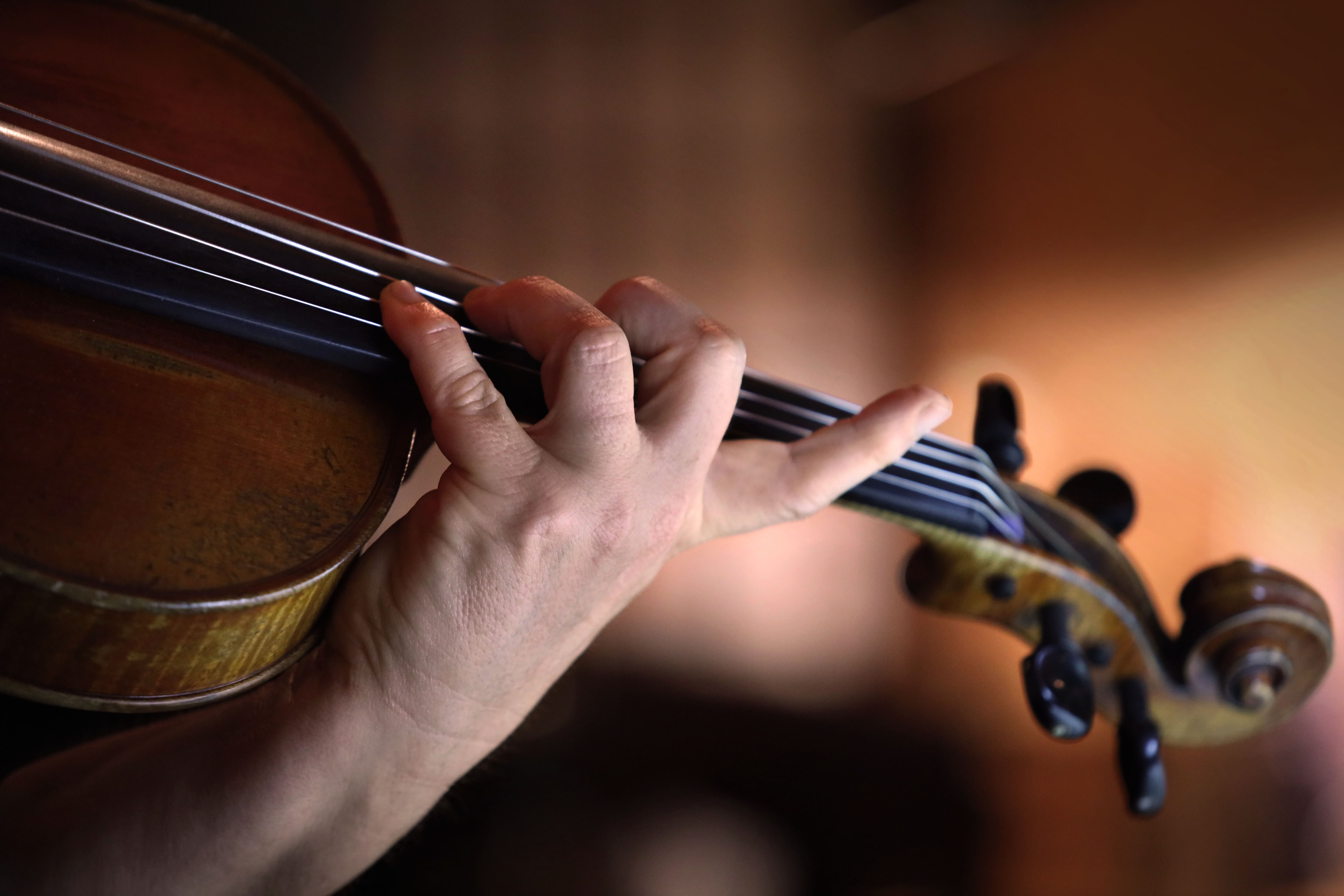 Image Credits:
Juan Tallo Photography Matt Dine Photography
Suggest a Story:
 VoyageLA is built on recommendations from the community; it's how we uncover hidden gems, so if you or someone you know deserves recognition please let us know 
here.