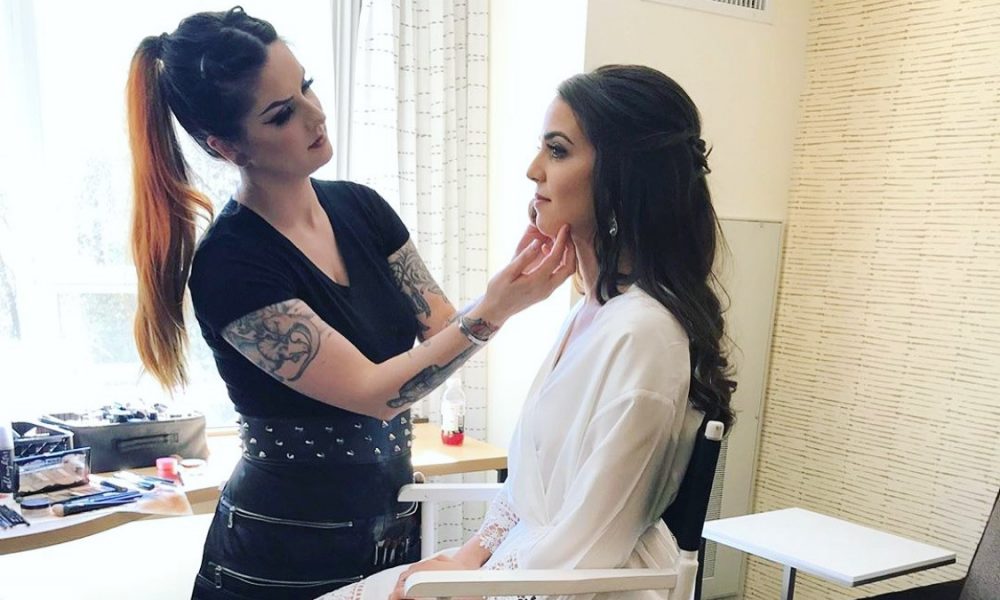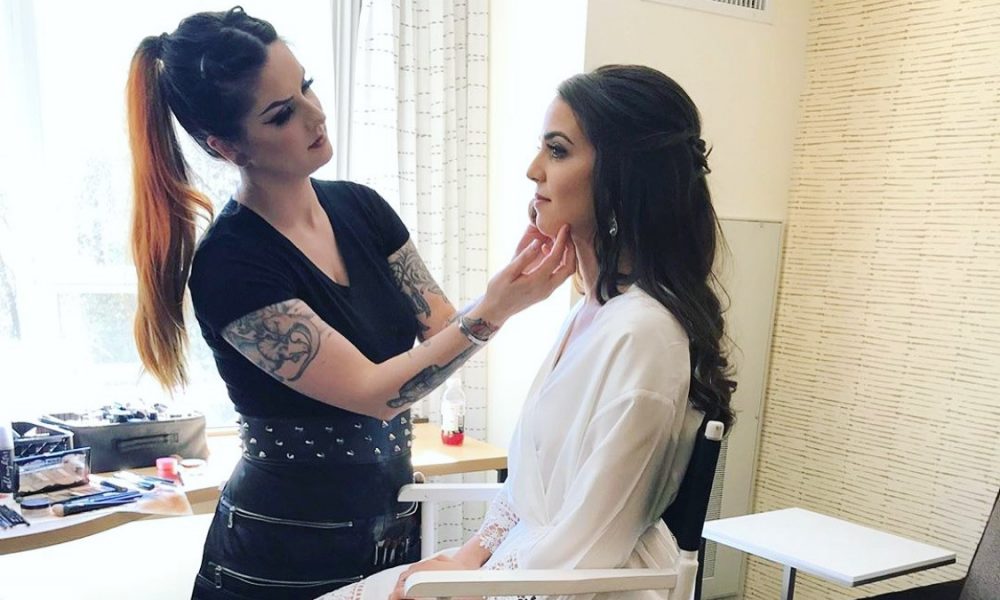 Today we'd like to introduce you to Kayla Cheney.
Hi Kayla, we'd love for you to start by introducing yourself.
When I was probably seven years old, I remember pulling out all of my mom's makeup, hair products, and nail polishes and setting them up all over the dining room table at least once a week. I would choose the bluest eyeshadow, the sparkliest nail polish, and put as many scrunchies in her hair as possible. My passion for transforming myself and others through makeup continued through middle school and high school with theater and beauty pageants, but I found myself straying away from my own daily makeup until I was about 15. Then came the black eyeliner, dyed hair, and that super sticky lip gloss from a popular women's lingerie store. (If you know which one I'm talking about then you know the feeling of hair stuck to your face all day long no matter what you did.) As my career advanced, I eventually was told by a district manager at my department store job that I should apply to Sephora because that's where she saw my career going based on my passion for makeup and client service. I took her advice, applied, and got a position as a skincare consultant.
One year later, and lots of interaction with every single product in the store, I became the Education manager and was teaching everyone at my store, other local stores, as well as traveling around the country educating new employees about all things beauty, product knowledge and application. I was in love with talking about skincare and makeup and therefore dedicated most of my time to my passion. Whatever time I had outside of my beauty retail job was mostly spent doing makeup on friends and family to get better at my craft and booking freelance makeup jobs on my own. I never got into youtube or social media tutorials, so I definitely utilized any downtime to reading product boxes and applying to myself as well as many clients as I could get my hands on to test every product available to me.
Fast forward a few years and I moved from MA to CA when my husband got a job in Los Angeles. So much potential for my freelance makeup career that I was so looking forward to. BAM! Three weeks after moving here, the pandemic stay-at-home orders were put in place and I suddenly had to put my makeup artist career on hold as soon as I got here. Over the next two years, I played with as much makeup on myself as I could while I continued to work part-time at Sephora as a beauty consultant until I had a baby about 16 months ago. Once I felt it safe to get back into doing makeup on others, I jumped in feet first with two movie gigs! I couldn't be happier to be back doing what I love and excited for what Los Angeles brings to my career.
Would you say it's been a smooth road, and if not what are some of the biggest challenges you've faced along the way?
Even though I loved makeup and the transformation it provided, it took me a while to really figure out exactly what I wanted to do with it. When I was young, after telling a relative that I wanted to be a hairstylist they told me that it wasn't a "real" job. That really made a huge impression on me and caused me to search for that "real job" for about 8 years before actually pursuing what I was passionate about. And when I look back, I think that it's funny that my district manager from my job at the time was the one who encouraged me to pursue a career in beauty retail. I looked up to her so much and respected her so highly that I thought, I have to go for this! I was stuck in a comfort zone that was keeping me from growing as a person AND finding a career that would bring me happiness. I wish I was able to be my own advocate, realizing for myself sooner that I could pursue my dream job and I would feel fulfilled more than ever. Being surrounded by makeup and skincare, and being able to talk to 100's of people a day, felt like a dream. But having to get over my imposter syndrome and fear of failure proved to be difficult as I began my freelance makeup career.
I think another one of my biggest struggles was learning patience. I had to spend a lot of time researching and learning how to market myself, network, build connections and referrals, on top of staying in the loop with new products, trends, artistry tools, and anything involving beauty so I was the most educated artist I could be for my clients. I often asked my friends who had more artistry experience than me to get together so they could teach me techniques and let me practice. It can be tough admitting you don't know how to do something, learning and being okay with not being good right away. A big struggle was learning PRACTICE MAKES BETTER, and NOT practice makes perfect. My first few freelance jobs were actually as a second artist for bridal parties hired by the artist who taught me because she saw my determination and commitment to learning. Overall, it took a lot of time, effort, and planning, and eventually, I learned what to do and what NOT to do to have a successful makeup career. And I still continue to struggle, but instead of allowing myself to get stuck in those feelings, I look at them as opportunities to learn and advance my career.
Alright, so let's switch gears a bit and talk business. What should we know about your work?
I am a professional makeup artist with 9+ years of experience, specializing in a bridal, special event, and on-camera makeup. I pride myself on having the ability to create soft, natural looks as well as over-the-top looks, playing with color, glitter, lashes, anything I can get my hands on. Nothing gets my creative juices flowing more than having a client who requests something totally out of the box or allows me creative freedom. In an industry that can sometimes feel overly saturated, especially in a busy city, finding a way to stand out and show your personality is key to success. Being able to do that through makeup is what I strive for with every client. I would say the thing I'm most proud of is my ability to build connections with my clients. Whether during a stressful wedding morning, busy movie set, exciting prom sitting, or other 1:1 session, getting to know someone outside of what type of look they're going for is very important. Not only to ensure a great client experience in the moment by treating them like a friend and easing their nerves but building a long-term relationship as well. When a previous client messages me to hire me again or someone new says, they loved the makeup I did on their friend, that brings me so much happiness and gives me the confirmation that I'm a great artist! That, coupled with my ability to create any look possible, is what sets me apart from others.
Do you have any advice for those just starting out?
Omgosh, TONS of advice! I could literally talk for hours about what to do as a new artist. But I'll start by reiterating how important it is to always be learning throughout your entire career. Continued education, whether self-taught or school-taught, is so important to any industry but especially the beauty industry. Things are always changing and it's okay if you don't know how to do something, just be open to learning and experiencing new stuff. Be patient with yourself and allow yourself some growing pains. You won't know everything right out of the gate, and that's okay, but you deserve to be here as much as anyone else. Dedicate time, energy, and effort, and that will go a long way. If I was hiring anyone, sure I would be looking at their talent but what's equally as important to me is WHO they are. Are they a good person? What do they stand for and do I want to support that? If I had a bad experience with someone, I wouldn't go back to them solely because that's not who I would want my money going to and I wouldn't want to put myself in that situation again. (And I most definitely wouldn't recommend them to anyone.) But if I had a great experience with someone but their work maybe wasn't exactly perfect but it was still great, I would definitely go back to them because that's who I would want to spend my precious time with.
And guess what, I'd tell everyone I could about them! Word of mouth goes a long way, which brings me to my next piece of advice: BUILD YOUR CLIENT LOYALTY! Get them to want to come back to you AND recommend all of their friends, loved ones, the girl they met on the street who complimented their lipstick, anyone they interact with to YOU! Understanding the journey your client goes on from the time they discover you until the time they book, and even after they see you, is super important to ensure a successful career. Some more business-building tips: figure out where your ideal client is hanging out and get yourself in front of them! Whether that's social media, a local salon, coffee shop, gym, etc., figure out a way to get their eyes on you and/or your work. There's a lot of organic ways to build your business without paying for ads or marketing specialists. Use all the free resources out there (or message me because I love talking about all of this stuff if you can't tell!)
Pricing:
Natural Full-Face $75 (45-60mins)
Glam $95 (60-75mins)
Extra-Glam $125 (90-120mins)
On Set (tv/movie/photography; contact me for pricing)
+ lashes & application (starting at $10)
Contact Info: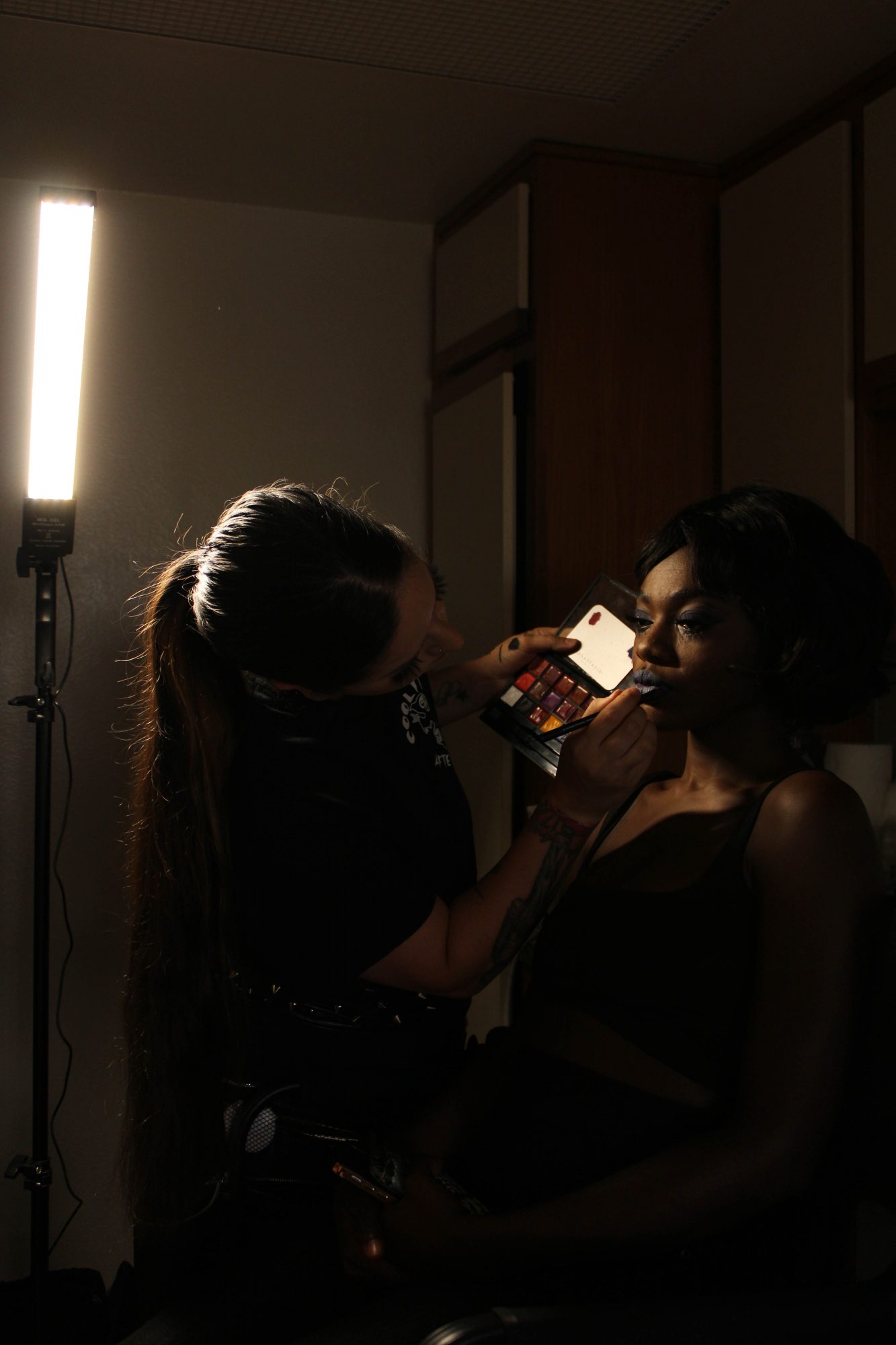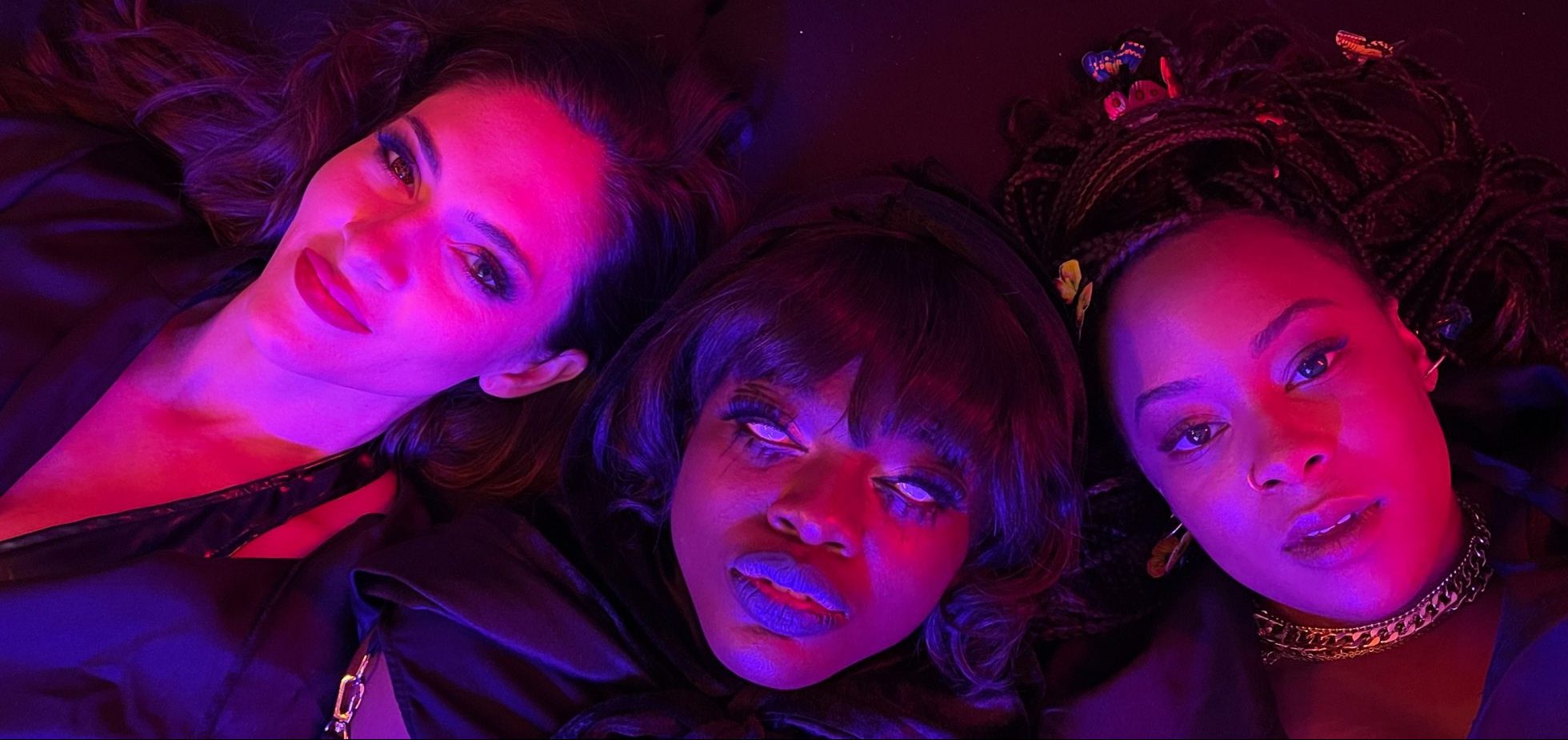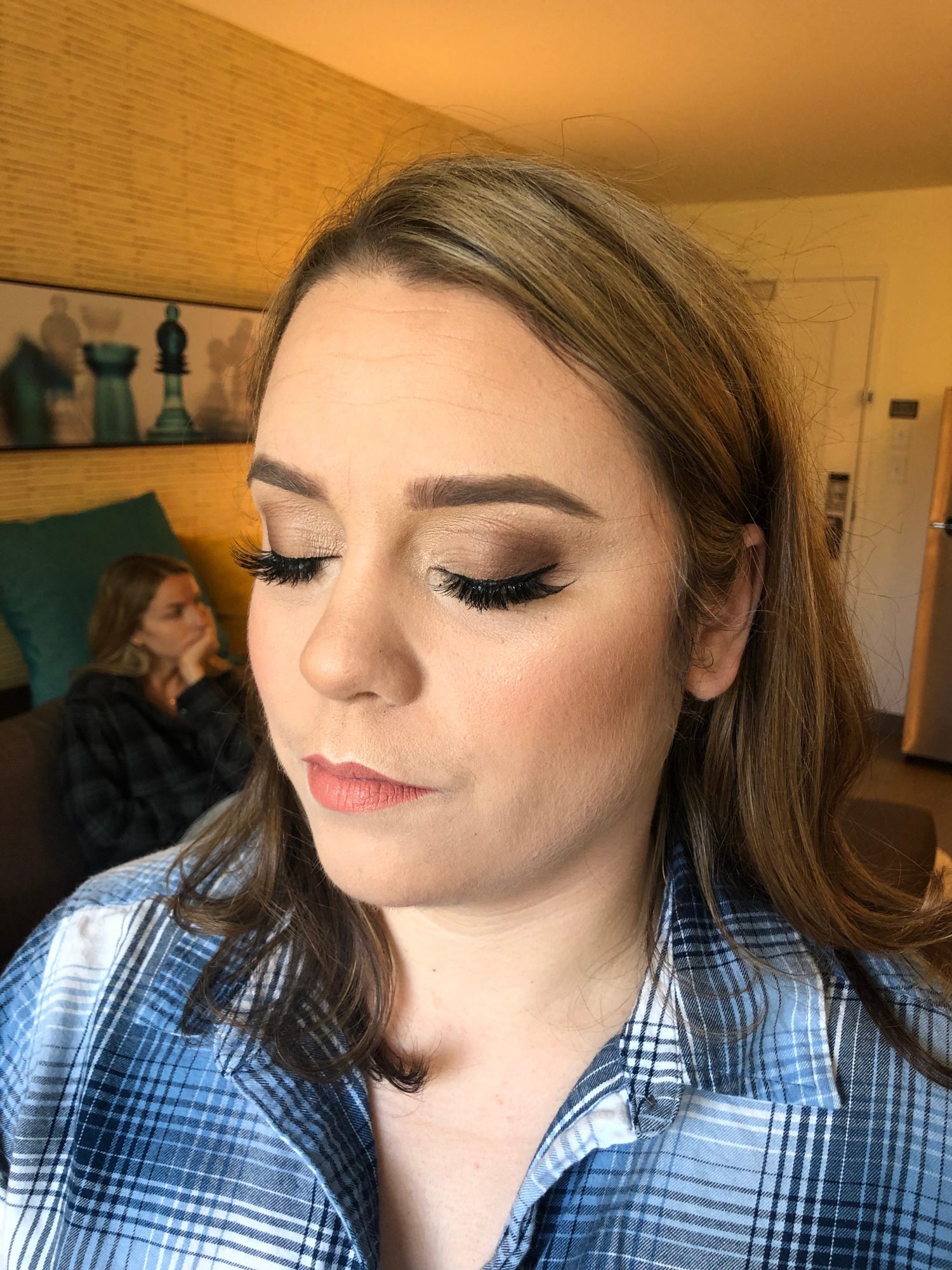 Suggest a Story:
 VoyageLA is built on recommendations from the community; it's how we uncover hidden gems, so if you or someone you know deserves recognition please let us know 
here.