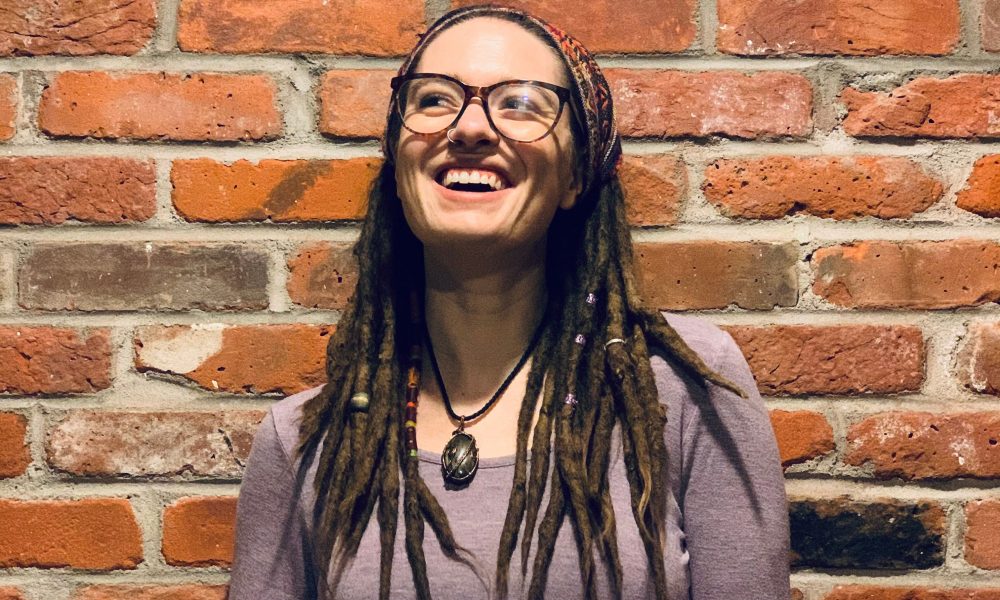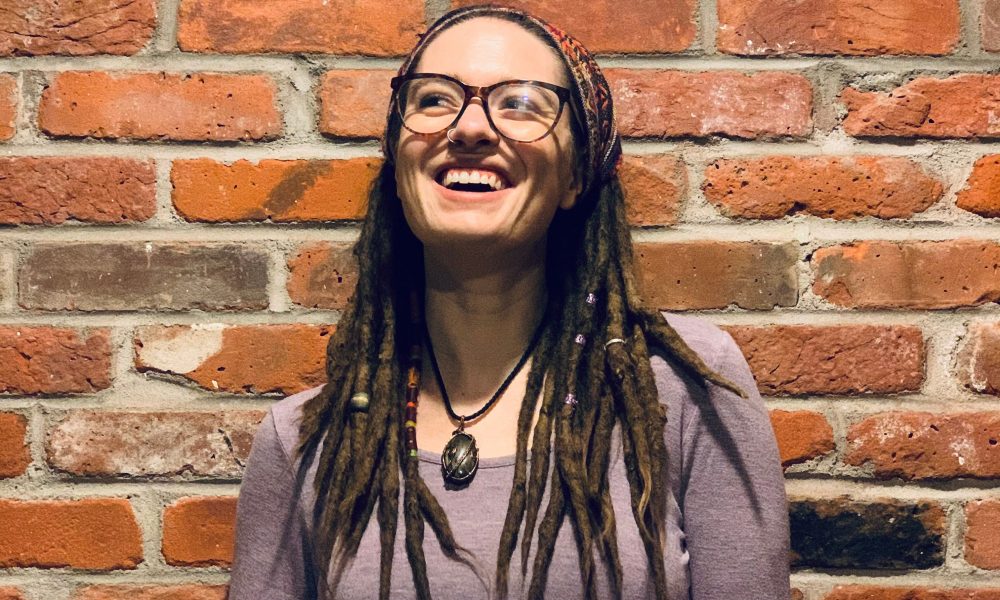 Today we'd like to introduce you to Kathrin Hutson.
Hi Kathrin, thanks for joining us today. We'd love for you to start by introducing yourself.
I started writing on the morning of my tenth birthday and knew since that moment that writing fiction was what I wanted to do. So I pursued that with everything I had and finished my first massive grimdark fantasy novel (which was later became my first two published novels) on New Year's Eve of my junior year in high school. Crafting worlds and getting lost in them the same way my readers get lost in them has always been the dream for me. I just got a little sidetracked along the way…
I applied to and was accepted into the Creative Writing Fiction program at the University of Colorado at Boulder, and that only reaffirmed that I was on to something with my writing. Unfortunately, college life wasn't all it was cracked up to be, at least for me.
My childhood and home life was particularly difficult with my parents' volatile divorce and the extreme gaslighting and emotional and verbal abuse that followed me into my adult life (until I decided to finally cut that out of my life altogether). Those difficulties stayed with me through college, and through the perfect combination of circumstances to create a not-so-perfect outcome, I found myself in the grip of an active heroine addiction even before I started my first year of college.
My academic pursuits were waylaid by my heroin addiction, and I had to put everything on hold so I could focus on rebuilding my life and rediscovering who and what I actually wanted to be. When I finally got clean in 2010, I didn't touch a word of fiction for four years. Part of it was that I didn't feel like I deserved to immerse myself in my greatest passion after the choices I'd made, and it took a lot of self-love and forgiveness and working on myself to even think about writing again.
But I got back to it. And in that time, I met my husband, moved across the country with him, got married, moved across the country AGAIN, and finally decided it was time to pick up my dream of writing fiction again.
In March of 2015, I started my first business, KLH CreateWorks. Newly married, I wasn't working and wanted to DO something. I wasn't under any delusion that just writing more fiction would bring me an instant sustainable income, so KLH CreateWorks started as a freelancing editing business.
I started literally from scratch, knowing nothing about website design, payment and pricing structures, processes, contracts and service agreements, or even how to promote myself and bring in clients. But I WAS actively involved in online writing communities and projects, and things picked up slowly just by word of mouth. Then I was working part-time for myself as a fiction editor.
In October of 2015, I published my first novel and kickstarted my author career through nothing more than trial and error. My schedule was packed full with editing work, and I made almost $25,000 that first year just from what had started out as a side hustle. And I got back into writing.
Three months later, I got pregnant, and that began an entirely new journey. Toward the end of the summer, I had to put my editing work on hold because my brain had packed up and said good riddance, haha. My daughter arrived in October of 2016, and my writing and editing work through my business went back on hold on more time.
I spent all of 2017 focusing on being a stay-at-home mom to a brand-new human, but I knew I had to make a few changes if I wanted to continue writing and being a (VERY) small business owner after now becoming a parent. So my New Year's resolution in 2018 was to write 1,000 words of fiction every day, Monday through Friday, no matter what. I had to prioritize my craft and my first passion, and this was an easy, sustainable, actionable way to keep myself on track (trying to do anything but being a parent in the first few years is hard enough as it is).
That year, I succeeded in my goal and ended up writing and publishing an entire trilogy, 1,000 words a day at a time. I also published my the first book in my Blue Helix series (LGBTQ+ Dystopian Sci-Fi, which was my first venture into the genre). That was November of 2018, just a few months after I'd discovered the "hidden world" of fiction ghostwriting and just how lucrative that could be—when one's willing to push themself to the limits and test their ability to write quickly, cleanly, and according to the client's wishes and vision instead of their own. The idea that I could get PAID to write fiction all day was the most astounding realization, and I had no qualms whatsoever about the "ghost' part (i.e., not being acknowledged as the true author of said fiction and signing NDAs to keep that information private). I still have absolutely no issue with it, but I knew even in the beginning that I could do it.
My first contract at the end of that year was to write an 80,000-word novel in 30 days. Which I had never done before. It was terrifying at first, and the pressure was so very real, BUT I DID IT. And that was it for me. I knew exactly what I wanted to do and how I could continue writing all the time, make more money than I was currently making as a freelance editor also providing self-publishing services (formatting, design, the "nuts and bolts" of publishing), and still have time to work on my own personal fiction all while parenting a two-year-old at this point.
In January of 2019, I caught the attention of my publicist Mickey Mikkelson just through my presence on social media, and he reached out to ME about working together. That's when things really started heating up.
The first book in my Blue Helix series, Sleepwater Beat, became an international bestseller in April of 2019. I landed a large contract with an even larger publisher for ghostwriting projects and had to find a part-time nanny for my daughter so I could work in the mornings while my husband worked all day (he owned a moving company in Vermont at the time). One of my writing friends had told me about her decision to wake up at 3:30 in the morning so she could get her writing in before heading to work, and after months of thinking she was insane, I tried it.
Best decision I've ever made for time management and creativity and overall workflow. So there I was with a two-year-old daughter, waking up at 3:30 every morning to write before our nanny arrived at 8:00, and then I'd write some more until 12:30, put my daughter down for her nap, and keep writing until 2:30 or 3:00 p.m. when she woke up. Five days a week.
Eventually, I had to pick up the pace and write more than that. The summer of 2019 was pretty rough. I was writing ALL THE TIME, trying to meet my client deadlines while also trying to write my own books. I worked through the weekends. I didn't take enough time away from my laptop to give myself a break and recharge (and a lot of business owners can relate with this, I'm sure, haha). But I most definitely pushed myself to my limits—and THROUGH them.
By September 2019, I was writing 2.5 books a month ON TOP of continuing to write my own fiction. I average 10,000 words of clean fiction a day. I had to turn the dial back on my editing and publication-services work through my business because I just didn't have the time to do both. Ghostwriting paid much more, I was really good at it, and WRITING was what I really wanted to do. So I turned my focus to only ghostwriting and working on my own books.
Then right before my kid turned three in October of 2019, my husband told me he wanted to stop working and be a stay-at-home dad. Fantastic idea. And he asked me if I thought I could write more with all the extra time his being home all day would afford me and whether I thought I could support our entire family with my writing.
To be perfectly honest, I had absolutely no idea. But I was ready to try.
And I succeeded.
For the last two years, I've been the sole income provider for my family of three and our two dogs, doing nothing but ghostwriting for large publisher clients, small business owners, and individual clients, most of whom I've been working with continuously for at least the last two years, if not longer.
In 2020, I published my second international bestseller, Sleepwater Static, which just so happens to be the sequel to my first international bestseller. I count myself incredibly fortunate to have already built my business to the point where it was essentially pandemic-proof by the time Covid-19 hit the world. Even when my family moved to Colorado in June of last year, our lives and my livelihood in particular remained essentially unchanged. And I just kept writing.
At the end of 2020, my business was doing so well that I decided it was better for my business in the long run (not to mention my personal expenses and taxes, haha) to incorporate. Exquisite Darkness Inc was born, encompassing KLH CreateWorks (which morphed into the ghostwriting side of my business) and Exquisite Darkness Press (the small-publisher side of my business). And I just keep growing.
I published an entire 5-book series in the first half of 2021, and I couldn't have been more thrilled by the way the Urban Fantasy 'Accessory to Magic' series was received. I'm launching the first in another series (set in the same universe) this December and will have the entire 8-book series out by the end of Summer 2022. On top of that, I'm also writing three books a month for my ghostwriting clients (averaging about 15,000 words a day), and that volume is only so high as it is right now because my family is making a big move and an even bigger change this coming April (I haven't announced anything about that yet).
My husband is still a stay-at-home dad. I'm still waking up at 3:30 every morning to start my workday, and for the last year, I've been finishing the day in my home office between 2:00 and 3:00 p.m. and NOT working weekends.
Life is pretty good. And I'm still as excited as I was way back when I first started ghostwriting and really seeing what I was capable of in this industry. With the way my own books are selling now and what I have planned for the near future, I'm planning to stop ghostwriting by the middle of 2022 because I'll then be making the same level of income with my own books and can then just focus on what <I> want to write. That's it. I've already been "living the dream" in a lot of ways, but ONLY writing for myself is the cherry on top at this point.
It's gonna be awesome.
Would you say it's been a smooth road, and if not what are some of the biggest challenges you've faced along the way?
There were definitely obstacles.
1) Overcoming heroin addiction and my fear of not being worthy of or able to write again at all.
2) Becoming a mom.
3) All the trials and errors of starting my own business without any idea how to run a business but very skilled in the services I wanted to provide.
4) Pausing my work again to focus on being a new mom for that first year.
5) Balancing time to write/work with essentially being a stay-at-home mom.
6) Time management in literally every area.
7) Knowing I could reach my goals even when reaching them meant I had to spend a summer all but glued to my desk and my laptop. I usually understate how rough that first summer was, but it's an experience I strive every day to ensure I don't repeat, both for me personally and for my family. I might as well have not existed for four months.
8) Navigating the publishing industry on my own, making plenty of mistakes, and eventually finding the right network of professionals, fellow authors, teachers, mentors, and support people in my corner (including a team of social media managers, ad specialists, cover designers, formatters, etc. for Exquisite Darkness Press and my own fiction. I don't try to do everything on my own anymore, haha. Delegation is crucial. That was a big, fairly tough lesson for me to learn, but it's only allowed me to grow even more since I finally "handed over the reins", as it were.
9) Being patient. Looking back on myself in early 2018, I know without a doubt that I would have told 2021 Kathrin that she was insane for attempting ANY of this. 3.5 years is an astoundingly short amount of time to have done what I've done, and sometimes it's hard to pinpoint exactly what I did to get here THAT quickly (I end up giving the credit to two things: 1) my husband, who stopped working and now spends each day without daughter so I could dive into MY work; 2) the understanding that writing fiction is just my superpower. It's what I really do feel I was born to do, and there's honestly nothing else I can remotely imagine myself doing now that I've fallen in love with what I do and why). Now that I AM here, though, I find it especially hard to be as patient as I used to be back in the beginning. The publishing industry—especially Indie Publishing—is definitely a long-haul endeavor. It takes a lot of time and dedication, thick skin and persistence. I've cultivated those over the last several years, and now the idea of being able to stop ghostwriting in the very near future sometimes drives me insane. I want to write only my own fiction NOW (who doesn't, right?). But all good things take time and patience, no matter where we are in the journey.
10) Another current obstacle I've been working with over the course of this year is learning how to give myself breaks, be gentler with myself, not try to do everything at once or push myself to a breaking point when I "can't perform to my own standards." I was diagnosed with Rheumatoid Arthritis this last March, and that whole experience is a completely different story. My body does weird things. Sometimes, I can't focus at all and just want to crawl back into bed, or my fingers are two swollen and sore and stiff to make my usual daily word count through my consistent sprinting times. And that's okay. I'm not giving up. Chronic illness is a monster of a hurdle for sure, but it's not monstrous enough to stop me 😉
Thanks for sharing that. So, maybe next you can tell us a bit more about your work?
I'm the owner of Exquisite Darkness Inc, as well as a fiction ghostwriter of nearly every genre and an Indie Publisher as Exquisite Darkness Press (right now, I only publish my own fiction. Who knows? Maybe one day, that'll change. Just not today).
As a ghostwriter, I have a ridiculously fast turnaround times (70-80k words in 5-7 business days) and am cursed with the gift of writing insanely clean first drafts. My projects only need to be proofread before clients take them publication, which is a win-win for everybody (same thing for the fiction under my name. I have an incredible editor, and she's never had to go over more than simple proofreading and occasional line edits). I ghostwrite in almost every genre (excluding most Romance sub-genres, but I do now write Paranormal Romance, which surprised me and everyone else who knows me!).
Just this last September, I celebrated the completion of my 100th written novel, which was pretty huge. Only 12 of those novels (plus one novella) are my personal fiction. The rest was in ghostwriting projects.
I'm also an international bestselling author currently with 12 books published under my name. My own special brand of dark fiction specializes in Grimdark Epic Fantasy, Dystopian Sci-Fi, Dark Urban Fantasy, SUPER dark Paranormal Romance (current projects for that are in the works), and LGBTQ+ Speculative Fiction. While both current books in my Blue Helix series—Sleepwater Beat and Sleepwater Static—became international bestsellers within a year of each other and were incredibly well-received (they were both also finalists in the 2019 and 2020 International Book Awards, respectively), right now, I'm probably most known for the Accessory to Magic series.
This dark Urban Fantasy Adventure basically exploded (at least within my experience of exploding books). The first book in the series, The Witching Vault, was reviewed in Publishers Weekly, was an Amazon #1 New Release, and has received a Literary Titan Gold-Star Award and the Urban Fantasy Honorable Mention in the Reader's Favorite Awards.
What's the Accessory to Magic series? An apprentice witch with a criminal past inherits a magical bank that can think for itself, and the clientele are almost as dangerous as what's inside their safety deposit boxes.
"Run the Witching Vault. Protect the Gateway. Say please. And don't get killed."
My readers fell in love with Jessica Northwood and her chaotic adventure (so did I), with all its intense action, aggravatingly mysterious characters, and snark splattered everywhere. So I'm REALLY excited to be bringing a brand-new series to the stage, which is also set in the Accessory to Magic universe. New cast of characters, new darkness, and a few cameos from reader-favorite characters here and there.
A Demon's Trade, Book 1 of the Damned If She Does series, releases December 28th, 2021.
As a tracker of curse magic, dark artifacts, and forbidden netherwork, Kali Sullivan is one of a kind, and not just as a bounty hunter. They think she's a demon. What they don't know can definitely kill them—and worse.
"Demon's may not be real. But SHE is."
And as always with each and every story I create within my own worlds and under my own name, I try to get across the same messages to my readers that I came to understand myself through all my experiences of struggle and darkness and pain and battling a few hefty personal demons:
The mistakes we've made and the harm we've caused—to ourselves and to others—do not define who we are or our ability to rewrite our futures moving forward.
That was a huge hurtle for me to overcome in my own life, and now that I have, I feel a certain calling to illuminate this same theme in as many ways as possible through my fiction—to reveal and explore and embrace the darkness in order to then shine a light on it. That means all of my work revolves around morally gray characters, wounded and jaded characters, impossible decisions, and the main characters serving as their own greatest villain as well as their own greatest ally. Just as I was.
Of course, then I add on a bunch of high-octane action scenes (sometimes with guns and explosions, sometimes with magic, sometimes with both), a healthy smattering of adult language, bucketloads of chaos, humor, and always a chance for redemption. Something with a thread of hope dangling there at the end.
My darker books without the humor (mostly the Blue Helix books) have received a handful of reviews from readers who labeled them "not happy enough". Which is good to know about my work. I don't write happy endings. The closest I've come is a "Happily For Now" at the end of the Accessory to Magic series (which also happens to have a slow-burn enemies-to-lovers plot thread, though that is NOT the focus). My work isn't for the faint of heart. I'm trying to dive deep into the dark, usually ignored places of life and humanity who we are, and things get messy.
Representation for marginalized people is also massively important to me and how I reflect that representation in my work—for women, survivors of abuse and drug addiction, People of Color, the LGBTQ+ community, people struggling with mental illness, people with disabilities, disenfranchised folks and targets of discrimination in all its various forms. As a white queer woman with ADHD, RA, and an 11-year-strong recovery from heroin addiction, I fall into a lot of these marginalized communities. I'm not a Person of Color or a Woman of Color, and I still recognize the importance of not taking race and racial justice off the table when I'm working to illuminate marginalized voices and include representation in my fiction.
Sleepwater Static (Book 2 of the Blue Helix series) was a project incredibly close to my heart for just that reason. I finished writing the book in March 2020. On May 26th, 2020—the day after George Floyd was murdered and right as the true height of the pandemic really hit us here in the U.S., I published Sleepwater Static. A book about genetic mutations, race, racial injustice, and discrimination in the U.S. The timing couldn't have been better or creepier, honestly, but it was clearly the right time. And the book became an international bestseller within three days of its release.
I continue to touch on these issues in all my work, whether it's through magic or dystopian worlds. I've been through enough darkness and hardship of my own that trying to ignore it with work that IS "happy enough" feels like putting on someone else's skin. I like my own. So for anyone who enjoys heart-pounding action, a little crudeness, a bit of vulgarity, tons of humor, and the deep, dark places of the psyche, my books will not disappoint. My fiction tagline is "A Touch of Exquisite Darkness."
Pricing:
$14.99 + S&H including international: Signed paperback copies straight from the author – https://kathrinhutsonfiction.com/shop
$0.99 – $3.99 ebooks: Accessory to Magic series and The Unclaimed Trilogy available on Amazon and FREE for Kindle Unlimited subscribers
$3.99 ebooks: Gyenona's Children duology and Blue Helix series available at all major ebook retailers
Ghostwriting Rates: contact author@kathrinhutsonfiction.com
Contact Info:
Suggest a Story:
 VoyageLA is built on recommendations from the community; it's how we uncover hidden gems, so if you or someone you know deserves recognition please let us know 
here.