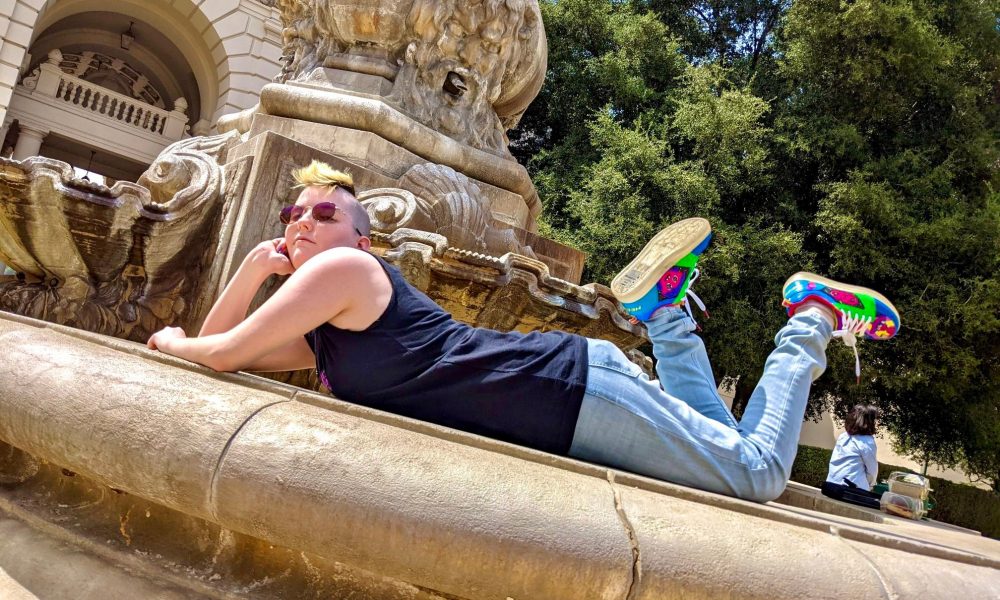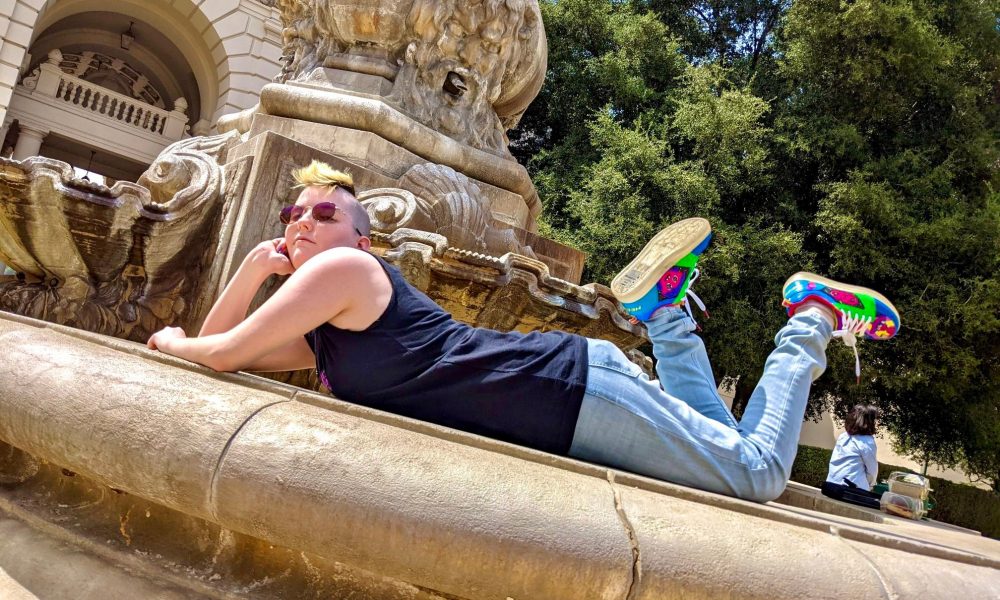 Today we'd like to introduce you to Karli Melder.
Karli, we appreciate you taking the time to share your story with us today. Where does your story begin?
I've been drawing ever since I was able to hold a crayon in my hand. My mom was always creative and artsy, always about expressing yourself; she didn't grow up with many art supplies, so finding ways to draw was always a struggle when she was growing up. Because of this, she always made sure to have art supplies EVERYWHERE in the house: crayons, markers, colored pencils, construction paper with all the different colors, and tons of scissors with those cool patterns on the blade!
I'm the firstborn and have two younger sisters, so we were always playing, drawing, putting stickers on everything, classic toddler stuff. My mom taught us how to draw when I was around preschool age. She bought a ton of "how to" art books and did the assignments with us! She's never been that confident in her own drawing skills, but she's pretty good, and she taught us well. I made tons of comics growing up, and I loved watching cartoons with the family. Nickelodeon often did these spotlights where they'd show you how to draw certain characters or how to do lip sync and those kind of stuck with me. The comics I made were probably more similar to storyboards than anything else because I always imagined them as tv shows and would draw the characters incrementally, slowly moving across the screen, or going down the stairs, or what have you. My dad taught my sisters and I stop motion animation with our dinosaurs and action figures, so I suppose art as a form of entertainment was always a part of who I was.
I was always doodling and drawing in the margins of my homework starting in elementary school and going all the way through college. I often got in trouble for it because the doodles would make it hard to actually read the answers to the worksheets I turned in (but that didn't stop me). In middle school, I discovered this show called Invader ZIM—I don't know why, but something compelled me to get up at 5am and turn on Nickelodeon so I could watch the reruns. I knew that if I watched it during regular cartoon hours, my parents probably wouldn't allow me to watch it, so I would get up early to watch it in secret. Something about those secretive mornings watching the show all by myself in the dark just captivated me in a way that I had never experienced before, and so right there and then, I decided I wanted to be an animator when I grew up!
Fast forward a few years, I eventually went to a liberal arts college so I could double major in animation and psychology (another passion of mine, and my parents wanted me to have a backup plan in case animation "didn't work out," you know, classic worried parent trope), but two months in, I dropped psychology and switched it to my minor so I could focus on animation classes full time. I made sure to network while I was in school and do a ton of my own projects, drawings, and freelancing so I could build up a bit of a following, and then three months after I graduated, I moved out here to LA!
I suppose the rest is technically history. I worked at Staples for a while and did odd jobs, like door to door soliciting full time (oddly enough it paid really well?) and freelancing on the side when I got home from work. I combed through CraigsList to find these low-paying art jobs that required no previous experience or portfolio to make some cash on the side and went to tons of meetups to get to know other animators! Thankfully, I already knew some people before moving out here who were able to hang out, introduce me to friends, and show me around different studios! Before I knew it, I landed my first animation gig and have been hopping studios to work on different cool ass projects ever since.
Can you talk to us a bit about the challenges and lessons you've learned along the way. Looking back would you say it's been easy or smooth in retrospect?
I mean, I'm sure a lot of other people have had a harder time breaking into animation than I have. I'm thankful to have supportive parents and to have learned how to network at an early age thanks to my dad. I knew I could always count on my parents to fall back on if things didn't work out here, and I'm lucky that I was able to make it. Hollywood is where people move to have their dreams crushed, and I was well aware of this before I graduated. Honestly, the hardest thing for me was actually moving out to Los Angeles. No one prepares you for just how HARD it's going to be. As an Army kid, I'm used to moving around and have never lived in the same place for more than five years at a time, but Los Angeles is like an entirely different PLANET, especially to someone who grew up on the east coast.
It's just so… wild out here. My partner and I got scammed pretty much immediately after moving out here. It permanently taught us how to sniff out people who have ulterior motives on their mind, but LA is just… FULL of people who can make a full-time living scamming others, and it's scary, but also kind of sad. I've always heard that it's important to save at least six months' rent for when you move out here, but that just wasn't feasible for me. We were constantly living in survival mode, and it was honestly one of the most difficult things I've ever done.
I've loved living out here, meeting new friends, and being absolutely SURROUNDED by artists who outpaced me in every way, but the constant struggle to stay afloat financially was absolutely BRUTAL. It was so common for me to be constantly crying or having a mental breakdown every night, and I was usually fighting through tears of stress while I freelanced after a long day at work. I think it took me around three months to finally stop crying every single night, but each rejection was so rough. We were barely scraping by as is, and I would spend my entire lunch breaks applying to any animation or art job I could find on LinkedIn or Indeed because of how much I just hated my current job situation.
Honestly, the rejections were so rough because of how much we needed the money to survive. I won't even get into the catch-22 that is Los Angeles's housing nightmare, but we were always on edge. Each rejection stung deeply and I'd often just take time to SCREAM and cry about it; I'd give myself a few days to mope around, feel defeated and to fully indulge those emotions, but I always had a hard deadline. After that deadline? I'd stop crying, get right back up, and start all over applying for new jobs. I think it's very important to allow yourself space to grieve and to be upset: it's a part of the human experience, and if I spent all that time repressing those feelings in order to keep moving on, I really don't think I'd be able to deal with rejection in a way that was healthy.
Thanks for sharing that. So, maybe next you can tell us a bit more about your work?
I specialize in hand drawn 2d animation, but I've also done a lot of work with animation rigs more recently (shoutout to ToonBoom Harmony and that incredible node view!). I'm not the best animator by any means, but I really love what I do! Most of my jobs have been in adult animation: Mr. Pickles, The Midnight Gospel, Solar Opposites, and I honestly prefer it that way. I've always wanted to work on adult cartoons and I frankly think it's cool as hell that I got lucky enough to do that as my career!
Some of my jobs have been fully hand-drawn animation, others have been a mix of hand-drawn assets with mostly rigged characters, and other productions have been strictly rigged puppets. I alternate between animation jobs and animation retake positions depending on what shows are available and depending on different production schedules. The big difference between retakes and regular animation is that when I do retakes, my job is to fix other peoples' work. Most studios nowadays outsource their animation to other countries because it's cheaper to do it that way, so I'll take the already animated files and fix the things that came back looking funky. Still hoping for the day more animation will be locally produced!
I think one of my best traits as a person and as an animator is my ability to get the teams I'm on to bond with each other. I'm always going to be in the animation Slack, the Discord, the group chat, the WHATEVER to talk to and get to know my coworkers! I love going up to everyone's desks, seeing what they're working on, and learning from other people. Meeting new crew members is honestly my favorite part of any job!
As far as my specialties, I can honestly say I excel at anything butt-related. I've been drawing front butts (butts except on the front) for years now, and any show I'm on that requires a butt shot has me chomping at the bit to get it assigned. I just think they're funny, I love goofy doodles or making memes with my coworkers about certain characters while I'm working on them! Even outside of work, I'm always doodling dumb stuff. I think, if you boil it down, at my core I really love making content that makes people laugh. Or cry, depending on how cursed I decide to make my pieces…
Do you have any advice for those looking to network or find a mentor?
My simplest advice would be this: just go and make friends that have the same interests as you! We're all artists, we all have something in common. At meetups, I've noticed that industry folk don't really care if you're industry or just a student as long as you're nice. Building genuine connections with people is a great way to find a network, as well as a mentor! There's always going to be somebody out there willing to help out because EVERY SINGLE ONE of us is in the industry due to the help of a peer. You gotta pass it forward!
Contact Info: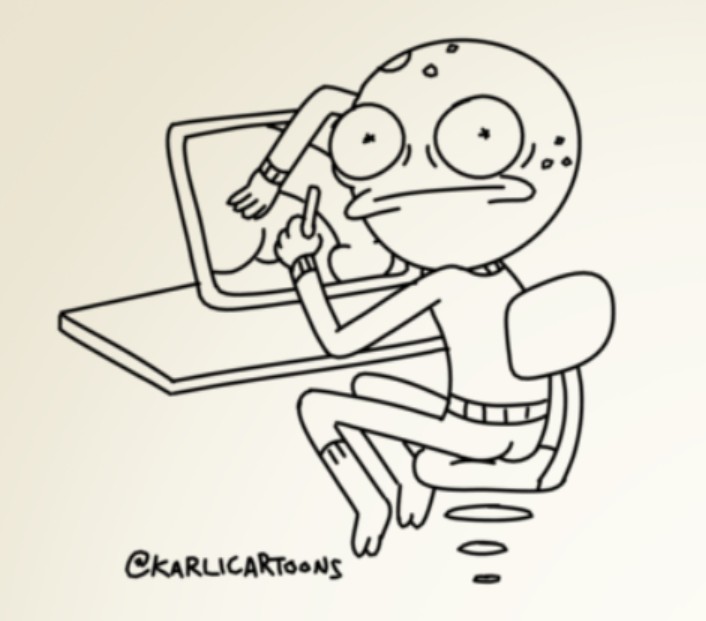 Suggest a Story:
 VoyageLA is built on recommendations from the community; it's how we uncover hidden gems, so if you or someone you know deserves recognition please let us know 
here.