Today we'd like to introduce you to Jevaugn Fleming. 
Hi Jevaugn, can you start by introducing yourself? We'd love to learn more about how you got to where you are today.
So, I suppose this is part 2 of my journey as an artist and aspiring entrepreneur. As expected, I was met with many disappointments and lessons to carry alongside my dream to be a mogul of Black culture and tradition. 
However, it all started when I decided I wanted to create something of my own to share with the world in hopes of inspiring and cultivating change. As time progressed, I realized I wanted to do this through humanitarian efforts that emphasized self-expression and co-existential ideals (whether that be through community centers, youth programs, and low socioeconomic directives). I saw what was needed where I've been and lived, but soon I began to come to the notion that I need something for myself as well. Things like: More life. More substance. More freedom. More love. 
I wasn't finding that fulfillment anywhere else but in music. 
I'm sure you wouldn't say it's been obstacle free, but so far would you say the journey has been a fairly smooth road?
One of the main lessons I learned is that your dreams come with a great amount of solitude. Misunderstanding. Unbridled emotions. And failure. Why? Because "your dreams" are just that… they're yours, and not everyone will do what it takes to make what you believe in yourself come true in our shared reality. Personally, I find this to be a fair sentiment. Everyone has dreams and a vision of themselves that they want to become. So expectantly, respect is warranted even if two dreams no longer align and therefore, must separate. However, if I'm going to be honest with readers (and myself of course), even with this understanding of warranted respect, my anger, sadness, and frustration were nonetheless felt by those closest to me. 
My relationships suffered in ways that I could not remedy quickly enough with my aspirations, and so I felt stuck. With my heart on my sleeve and a chip on my shoulder… I unfortunately did not know how to always hide or explain those emotions, and I hate being sorry. Solitude and loneliness depleted me of my motivation, but every day I still managed to find some inspiration to create, or find other means to supply myself with the feeling of motion (have you ever soul bombed?? Don't do it by yourself!) I have to continue on with my purpose: breaking my family's generational curse. I know I can achieve it, but it's safe to say without help from the people I love and deeply care for, I feel I would've given up sooner.
The second lesson I learned presented itself in my leadership. I thought because I found people with similar aspirations, leading them in the direction of the vision we "shared" would be easy. I thought the ambition was mutual, and therefore the ideal to achieve would be equally progressive in nature. We'd strive together because the end goal was what we all wanted. However, that was highly optimistic of me as a fresh and inexperienced leader. 
Over the course of 6 months with a few hesitant partners, I had one less member willing to do the work with me every month. You too would find this nerve-racking! Despite the time consumption of replacing partners and having to reestablish a starting foundation with two original members, I began conducting interviews in search of people oriented around entrepreneurial prospects. Not only did I need to understand the personalities required to see my vision come to life, but I had to understand how to effectively speak these wants into the world and into my potential partners. I gathered 3 more people, but we ran out of time to create our LLC and collect our loan. Eventually, my angel investor backed out. Our economy would soon tighten up money for us.
In hindsight, it's possible that it was for the best that we didn't start when we intended. Money seems to be a tight factor given the rate of our inflation, a foreign war, and the misgivings of our global economic infrastructures (like crypto). So, although the turnout of the LLC fizzled into just my ideas on a paper, I'm still grateful for my friends and for who they are in my life and for giving it a shot. 
In the meantime, I'm searching for a mentor and a guide. Someone willing to take me under their wing and help me understand more than my few blocks. So, when it's time, I know I'll be ready to tackle this again with greater insight and ability. 
As you know, we're big fans of you and your work. For our readers who might not be as familiar, what can you tell them about what you do?
I make music for many reasons, but the reason I'm focusing on currently is my elevation, and part of that elevation entails talking my sugar, honey, iced tea. It's meant to enrich the parts of me I choose not to exude in my personhood as clearly or vividly, or loudly. For that, I find I'm not the most relatable right now, but growth is exponential, and understanding comes with personal investment. 
I have a myriad of musical and artistic skills, but I'm a master of absolutely none. I draw, paint, create digital art with photography, compose/produce music and beats, play several instruments, record music, and live instruments, dabble in videography, write lyrics, and sing/rap. Considering these skills, my strong suit resides in the arts, and I must say that I'm proud of myself for my ability to use what I have without formal teaching or open access to opportunities that would teach me. I feel that gives me the ability to think differently about my creative approach and my approach to life overall. 
People like a system because it offers familiarity (which is completely understandable because I, too, enjoy my comfort), but familiarity within music and art only appeases profit-ends (which is also fair but unforgiving). One of my favorite songs from Earl Sweatshirt is The Mint… bro is really rapping spirituals. His last line always hits me the hardest: "lotta blood to let, peace to make, give a —— about a check yea yea." I always yell that part aloud!!! That mentality gives him a unique sound cuz why? Cuz we all know what money sounds like even if we don't have it like the next. We know what it smells like. Looks like. We know what money means, and so an individual who doesn't prioritize profit margins will always sound different and dangerous. The chess pieces move differently in their heads… profit-margins could be focused on a checkmate, while an individual with deeper ends could be focused on turning their pawns to Queens. 
Now, I am not saying that I do not care about a check (not saying that at all hahah). Lord knows I need all the checks, but I think what makes me different is that I would still choose myself and what's connected to me over those same checks. Maybe I'm speaking too soon, but time will always tell. 
Any advice for finding a mentor or networking in general?
The reasoning behind my current step is to find a mentor suitable for myself and what I want to learn. I have yet to find one, but today I work as Dior's Operational Assistant. From this starting point, I'm working hard to earn myself recommendations that would open some avenues for the kid. Retail is not my dream in the slightest, but music and fashion are like conjoined fraternal twins. I feel a step in the direction of either will open the door for both if my work ethic supports the aspirations I carry. 
As far as networking skills go, I need a lot of fine-tuning. One could say I'm an Introverted Introvert, but generally, I make lifetime connections with people. The relationships I build with others matter to me, and I find that investing in the growth of others offers you a world of possibility. We all grow as individuals through what we do as a unit, collectively or collaboratively. With that said, I was never someone who actively put themselves in the light. However, I know I belong there with people who care about more once they're in it. So, steadily I will find my way there, meeting the right people and learning the routes to that kind of success. 
Contact Info: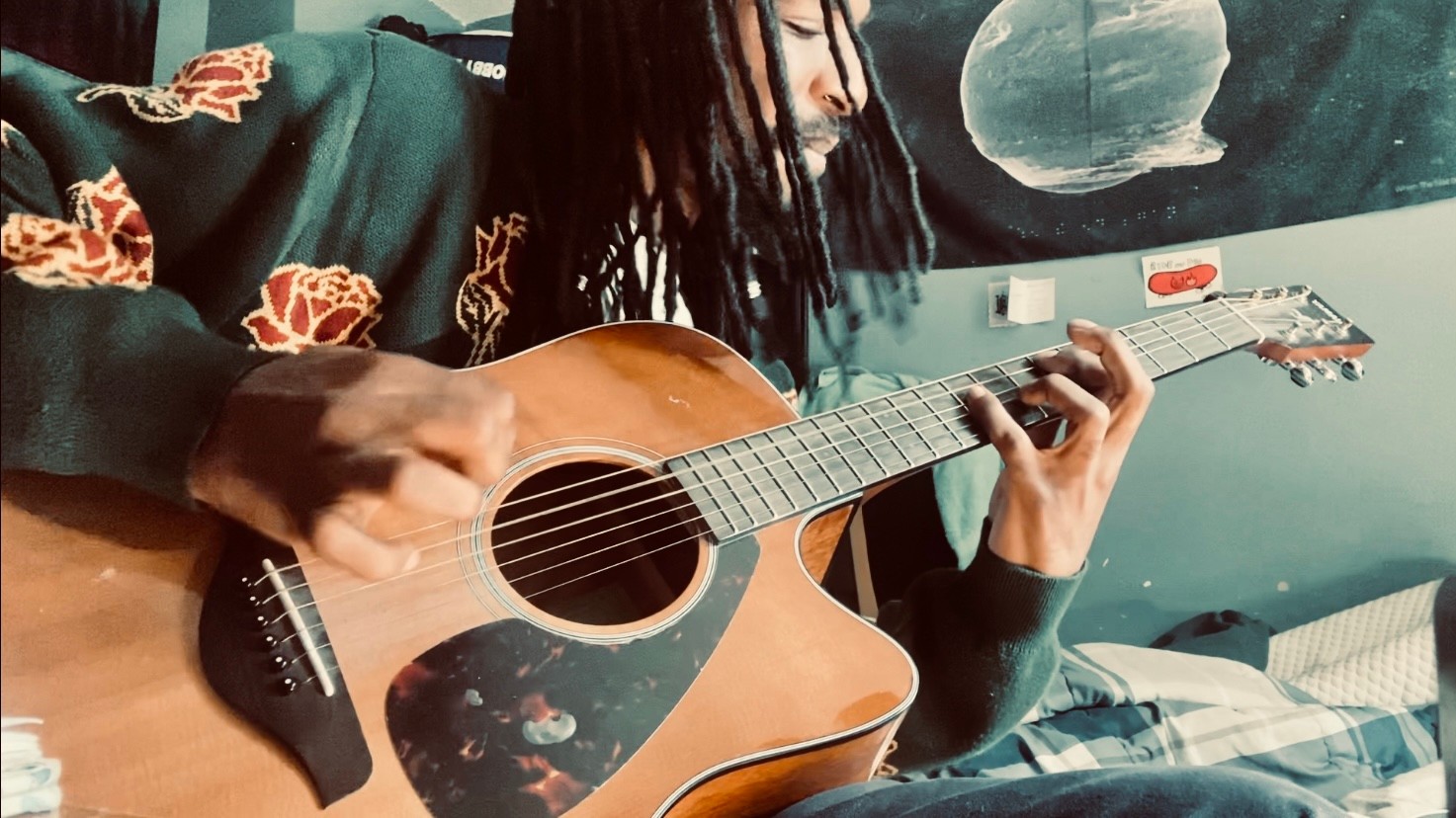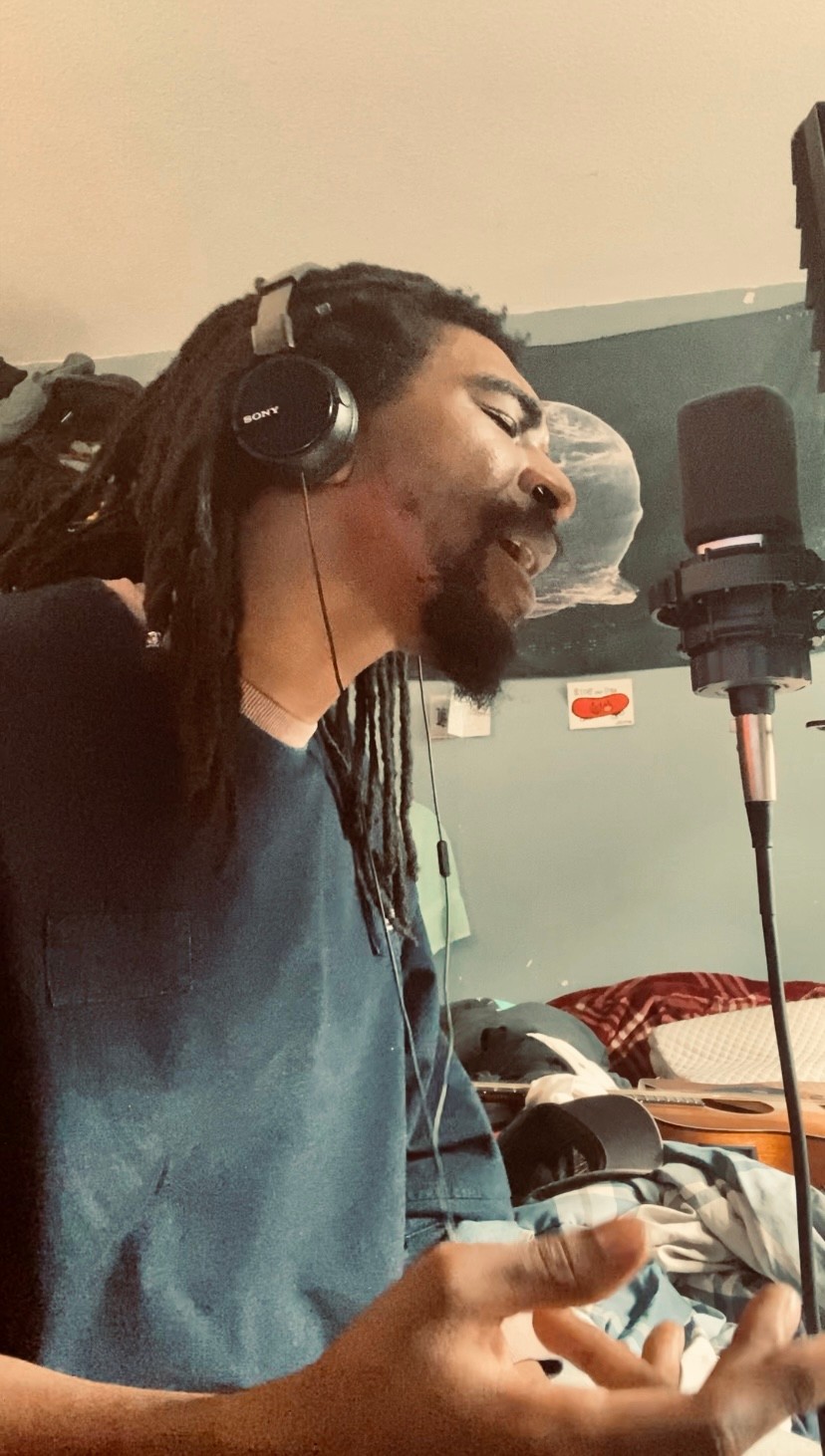 Suggest a Story:
 VoyageLA is built on recommendations from the community; it's how we uncover hidden gems, so if you or someone you know deserves recognition please let us know 
here.