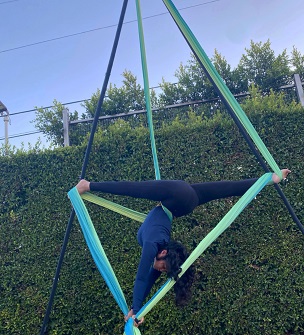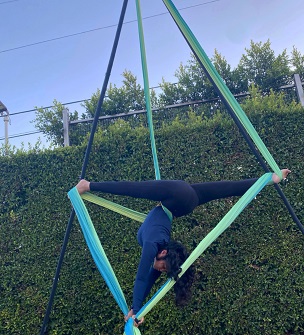 Hi Jerjan, thanks for sharing your story with us. To start, maybe you can tell our readers some of your backstory.
Hi, my name is Jerjan Nikko Alim. I am a 29 year old entrepreneur, 3 time Pole and Aerial sport medalist, and Filipino American immigrant.
Fun fact: I was born at the bottom of a volcano in a small village in the Philippines before immigrating to the United States as a child, growing up in inner city Long Beach, CA.
Over the years, I have opened various businesses & have self published 5 poetry books (all sold on Amazon).
I am a full time entrepreneur, aerial/circus fitness instructor, movement enthusiast, and cat mama.
I have owned and operated businesses in a multitude of industries, such as personal training services, e-tailor stores, and a brick and mortar.
In 2017, after starting off as an intern 3 years prior, then working my way up, I opened and co-owned an Aerial & Pole Fitness dance studio.
In March of 2020, the studio's 3 year lease ended as quarantine started. My partners and I made the decision not to renew, as the looming threat of the pandemic and the unknown duration of a quarantine just beginning, was an unfavorable predicament for us as gym/fitness studio owners during a time of early Covid.
I was forced to not only pivot, as all entrepreneurs must do and eventually hone, but to think outside the box, and fine tune a very different business model.
Since the start of quarantine in March 2020, I have been doing countless market research in order to test a business concept that has yet to be done in the dance/aerial/circus, and fitness industries. I have crowd funded, boot strapped, borrowed, invested, penny pinched, and scraped my way towards this dream venture not yet done in the industry I have spent a decade in.
These results have given me the confidence and faith to execute.
As I work my way towards bringing that vision into fruition, I have secured a private, pristine, and outrageously stunning venue to continue to teach my craft.
My current venture is EDEN CIRCUS FITNESS. 
I coach and train Aerial & Circus arts in a private one on one setting or small group. My students are of all ages, backgrounds, body types, and levels. Besides Aerial Silks, Hammock, and Hoop, I also offer speciality apparatuses, some not found or offered anywhere else in the Southern California region.
I hope to one day expand and scale this venture to the height of its potential.
I am beyond honored over the outpouring of support and truly look forward to building, creating, moving, and empowering again.
Can you talk to us a bit about the challenges and lessons you've learned along the way. Looking back would you say it's been easy or smooth in retrospect?
Smooth is not even an adjective I'd use to describe the entrepreneurial journey. There are weeks I am flush and weeks where I am far from it.
Biggest struggle so far is pivoting and maneuvering through this new, post Covid world.
Many people have been affected, and we all need to be mindful of the lives that are within our congregation, both as a company and overall community.
Funding is also a giant roadblock. As an inner city minority, I've had to boot strap, borrow, and crowd fund my way towards my dream ventures.
I hope that my new found company can not only inspire through movement, but open doors towards bringing forth the pertinence of art and fitness as a direct correlation to mental health practices, pay above and beyond a living a wage, and give back to the communities that lack the resources deserved.
Growing up, I wished there were more programs to hone the potential and skill sets for us inner city minorities, as well as provide better access to specialty fitness such as Circus and Aerial.
As my business scales, I hope to be able to make change with it.
As you know, we're big fans of you and your work. For our readers who might not be as familiar what can you tell them about what you do?
I am an entrepreneur, an aerial artist and fitness instructor by trade, yes, but a lover of all things movement, dance, and art.
In the last 10 years, I can humbly say that I've earned 3 medals from Pole and Aerial sport competitions.
I specialize in aerial arts and speciality apparatuses, as I have been honing my craft for a decade now.
I coach all levels, ages, backgrounds Aerial and Circus fitness. Aerial Silks, Aerial Hammock, Aerial Yoga, Aerial Hoop/Lyra, and rarely seen speciality apparatuses: Aerial Cube, Aerial Chair, Double Hammock, Aerial Chains, and Lyra Ladder are the multitude of apparatuses I can offer.
I find pride in my art, inspiration through movement, and happiness through empowerment.
I was never the athletic type growing up, so it's been so enthralling for me to see what my body can accomplish.
I see how fitness directly correlates with mental health, and I truly enjoy encouraging many to move past their comfort zone and to try something extraordinary. The sight of wonder and triumph from my students is a huge part of my driving force.
I love what I do & I do what I love.
Can you tell us more about what you were like growing up?
I was always somewhat of an artist with entrepreneurial tendencies. I questioned everything and everyone, especially authority, which is probably why I took the entrepreneurial route, to begin with.
I specialized in piano, singing, songwriting, and graduated with a focus on music business. I thought the music industry is where my heart belonged, but movement overpowered that desire, as it has been a bigger, more imperative direct impact on me.
I sold homework in high school in order to fund my art projects. I like to think at that age, I started to discover the balance of living off of and for your art. Follow your passions, do good with your gifts, be brave, and rest will fall into place.
Thank you for allowing me to share my words, my art, my story.
Contact:
Instagram.com/jerjie_inthejungle
Instagram.com/eden_circus
Contact@edencircus.fitness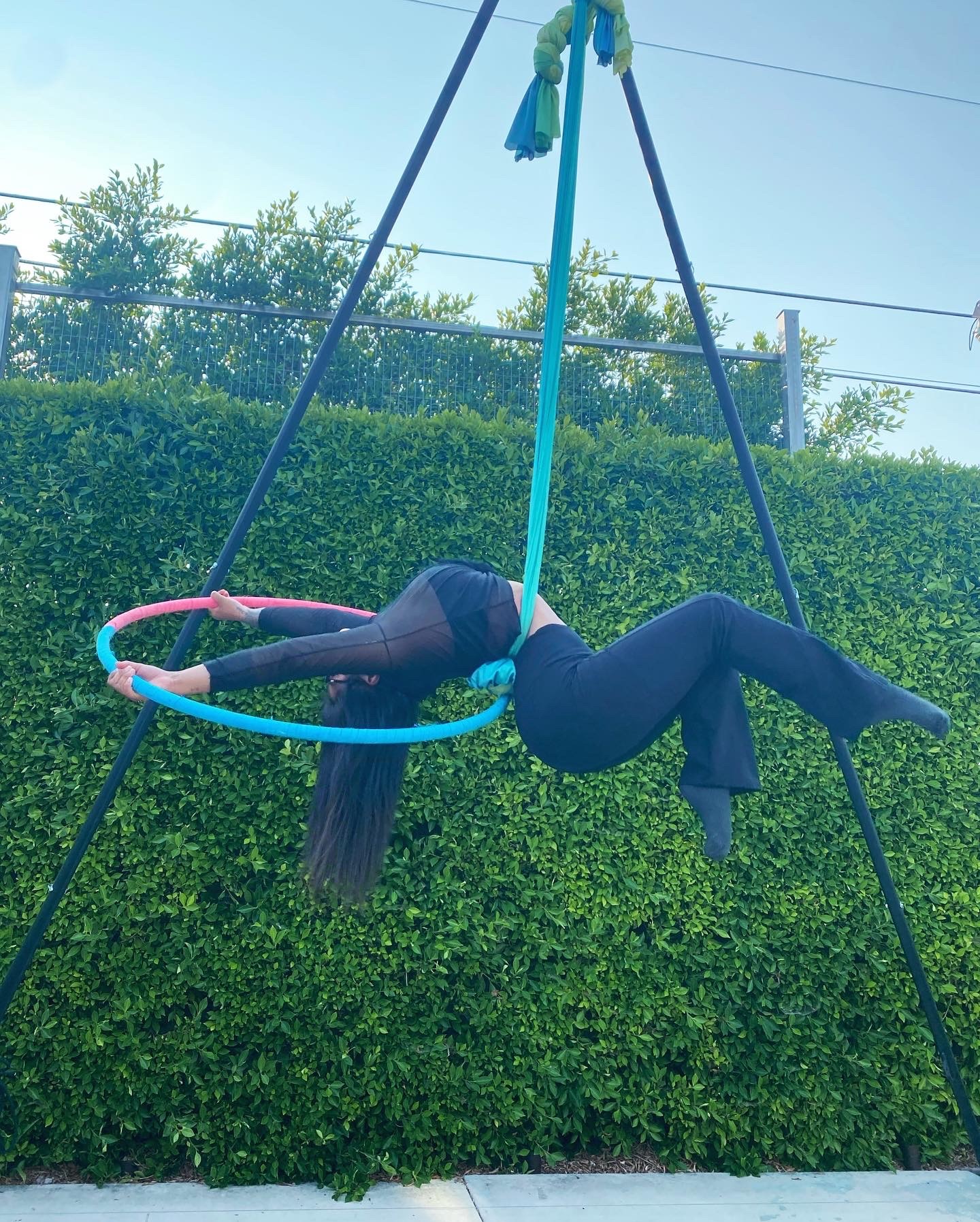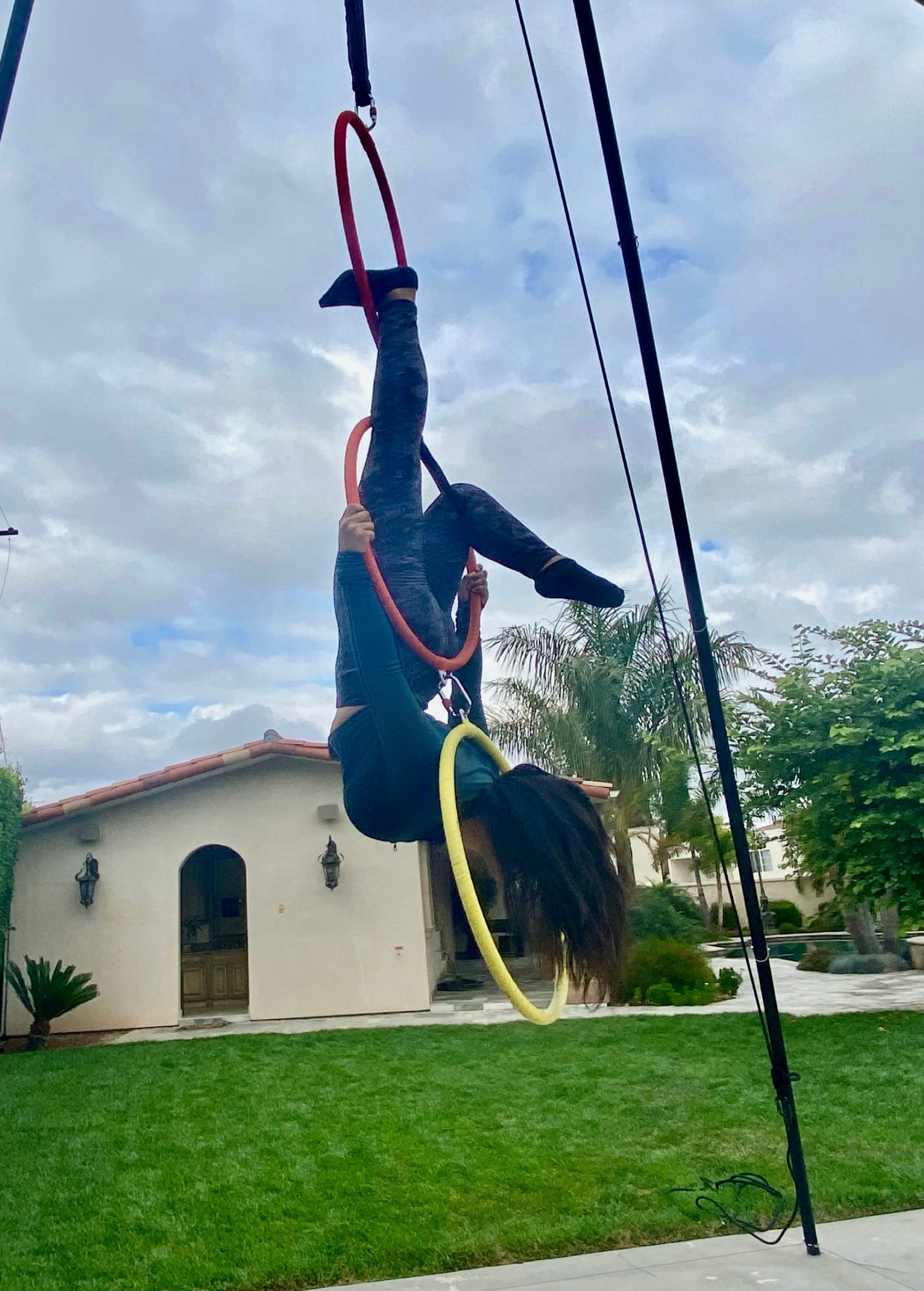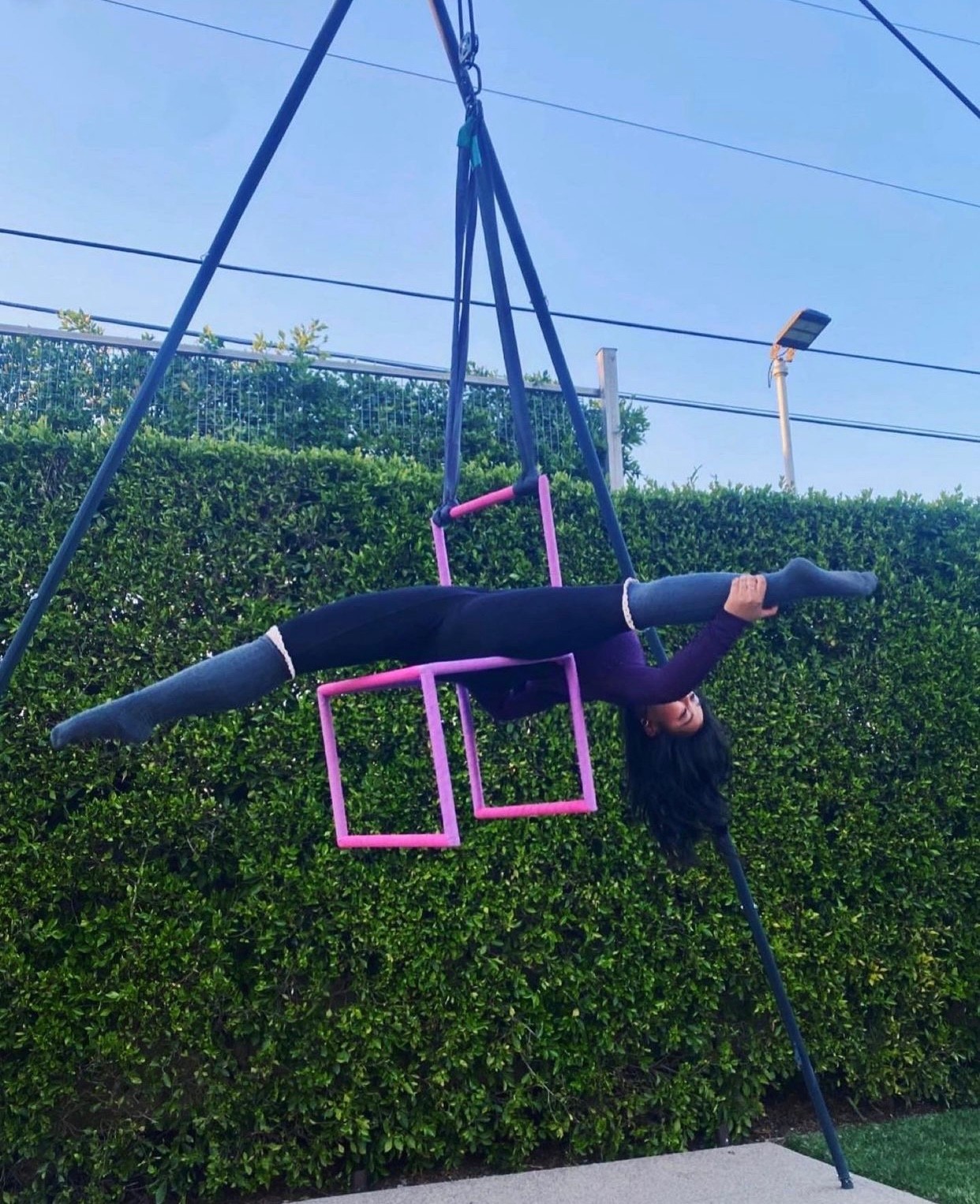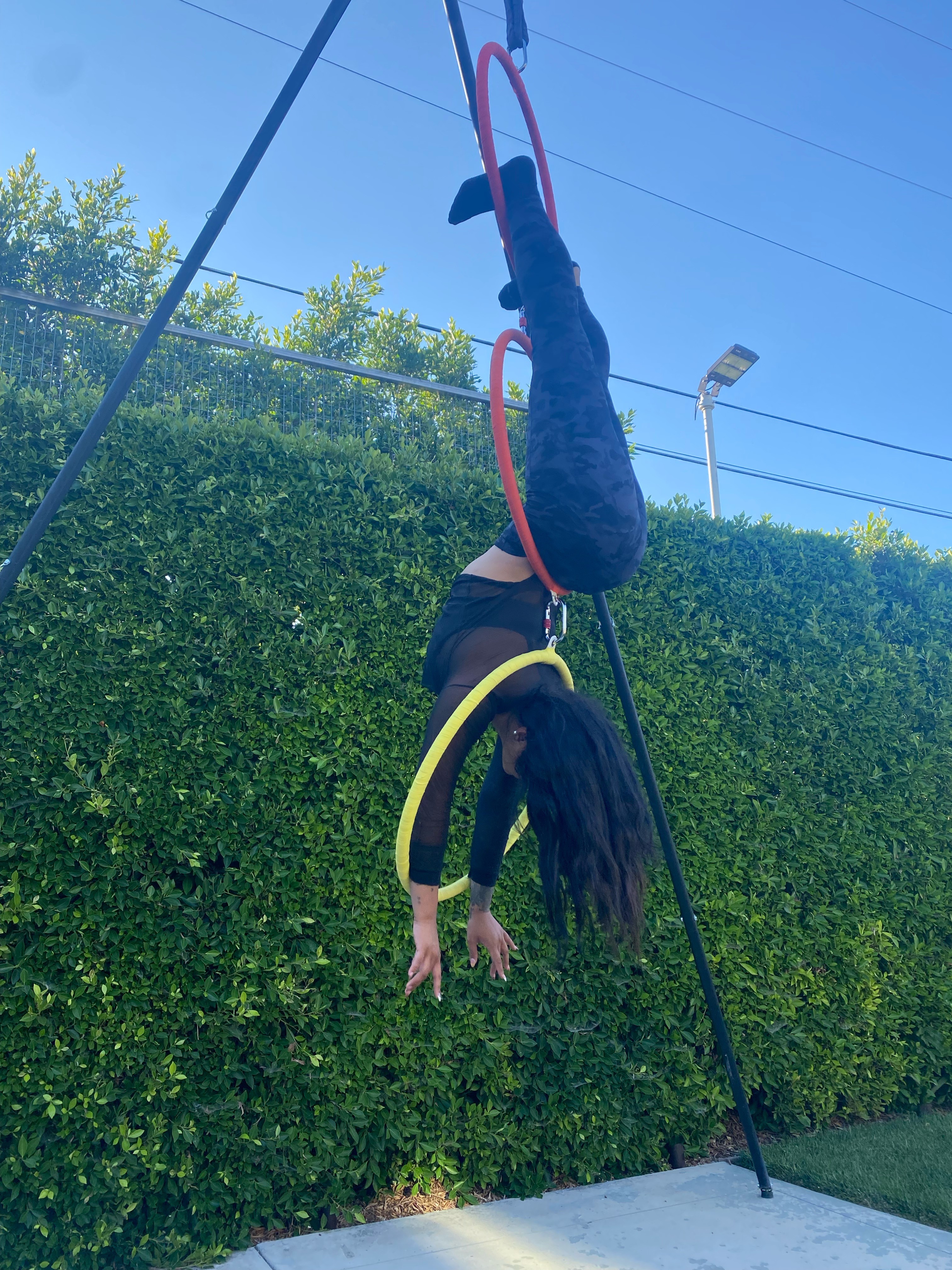 Suggest a Story:
 VoyageLA is built on recommendations from the community; it's how we uncover hidden gems, so if you or someone you know deserves recognition please let us know 
here.