Today we'd like to introduce you to Jennifer Esteen.
Hi Jennifer, we're thrilled to have a chance to learn your story today. So, before we get into specifics, maybe you can briefly walk us through how you got to where you are today?
I'm a nurse, a mom, an organizer, and an active member of my community. My specialty is community service, first at the bedside and now in roles that allow me to have an impact on more than just one person at a time. My service on the Eden Municipal Advisory Council, the Alameda Health System Board of Trustees, and as Vice President of Organizing for SEIU 1021 has given me a whole new perspective for the service I offer my community. I've had to learn to count votes, mobilize community members to come and give public comments regularly and offer my thoughts and opinions in public settings more than ever in my life. I love working with my clients and I've really enjoyed getting a chance to stand alongside working people as we fight for worker's rights and the rights of the people we serve. Being a vessel for my community and acting as a voice for our needs has been a true privilege. My service on the Alameda Health System has been the biggest test of my mettle. SEIU 1021 represents almost 3,500 members that work in the system so my service straddles a fine line. I've had to learn how to navigate competing interests and maintain the highest ethics while doing it. I've also had to maintain my moral compass to keep patient care, worker's rights and the health of the system at the forefront of every decision I make. This feels like the best preparation for the work I'll do in the Assembly, representing my community and the best interests of our entire state and being a good steward of taxpayer resources at the same time.
I was born and raised in New Orleans, the daughter of a White Jewish teacher and a Black nurse who had to work two jobs to ensure we had the basics. I moved to California as a young mother looking for the best lives for my then one year old. It wasn't long before I had a second child and got divorced. I found myself in a tough predicament as a single mom facing bankruptcy and foreclosure of my home. Fortunately, I was able to put myself through a one year accelerated program and became a nurse before we were put out onto the street.
My first permanent job was in the psychiatric emergency room at San Francisco General Hospital (SFGH) where I worked for five years. I transferred to work in the Transitions Division of San Francisco Department of Public Health in an office located at the Behavioral Health Center on the campus of SFGH. Then a moment occurred when I learned that my clients, who had severe and persistent mental illness, were being evicted from their permanent housing. This was the first time I saw directly the way that policy decisions could let down our community. California is one of the richest states in the world, and yet there were plans to shut down this facility in order to conserve resources and open another program in its place. I couldn't understand why there was some sort of resource exchange taking place when San Francisco operated with a $12 billion budget at the time. It seemed the city could afford both resources. When I saw my clients being evicted, I knew I had to stand up and do what I could to stop it.
I gathered my colleagues, clients, and community members to prevent the beds from closing. After three months of organizing, protesting and testifying we won! The Board of Supervisors passed three pieces of legislation and saved my clients' housing. After that, we kept organizing. We passed a ballot measure to increase funding for mental health services and facilitate a service expansion by taxing excessive CEO wealth. After those successes, I was chosen to step into the role of Vice President of Organizing with my union, SEIU 1021. Fast forward a couple of years, and here I am, answering the call to step up again and run for office. I'm proud of my path and my community service that has brought me here.
Has it been a smooth road? If not, what were some of the struggles along the way?
Absolutely not! Challenges present themselves on a daily basis from moving to California from the deep south 18 years ago to being a single mom for 12 years, raising two Black sons in a society influenced by white supremacy, to going through foreclosure and bankruptcy, growing up as a Black person in the Jewish community and learning to be okay with myself as a queer person in the world — all of these experiences have been challenges and have made me who I am. These tough moments have also helped me learn to dig deep, persevere, learn to use my voice and improvise when things are bleak. This pandemic has really laid bare issues that challenge all of us and require us to decide if we are living for ourselves or for each other.
There are six million people in California living in unincorporated areas, and that includes me! My unincorporated community experienced more death and infection from COVID among people of color than any other community in this assembly district. We have a housing crisis that makes it extremely difficult for so many to afford their ever increasing rent because in my unincorporated community, we are still struggling to get rent controls and tenant protections codified.
People are anxious because forest fires have become more prevalent and powerful, and our communities are nervous about having safe air to breathe and water to drink. In LA, there recently was a day where the AQI was over 150 and it wasn't even from smoke — it was just pollution. These conditions and fears are all due to policy choices, often made by elected leaders who have not stood up for us. Couple that with the fact that we live in one of the wealthiest places in the entire world, and I'd say we live in a state of cognitive dissonance. Extreme wealth and poverty, luxury market rate housing and unhoused families side by side, such disparity leaves me reeling.
It doesn't have to be this way. People in positions of power made decisions that brought us here. We can get out of this by coming together as working people, organizing and standing up. It's why I decided to run for office. I'm ready to work and move a legislative agenda to increase actress to affordable housing, bring universal healthcare to everyone that lives in California, and shape policies that center equity and justice for our climate, educational and criminal justice systems. I'm excited to support and represent my community.
We love surprises, fun facts and unexpected stories. Is there something you can share that might surprise us?
Not much, I'm a fairly open book. I have tried really hard to do away with shame and hiding parts of my life since I decided to accept my sexuality and come out when I was 28 years old. It's why one of the first stories I share is about going through foreclosure and bankruptcy as a single mother. That was a dark and scary time in my life and I was full of shame at my financial circumstance. I blamed myself for the choices that led to dire circumstances even though I was in the same predicament as hundreds of millions of other people around the world. After overcoming, becoming a nurse and then coming out, I finally had an opportunity to begin looking at my reflection fully. It's been quite a journey and process to get here today and I try to live everyday with openness and honesty. What you see today, you will see in six months and you probably also saw two years ago. The very first phone bank the campaign held, one of the volunteers was my nursing school professor. I was so surprised to see her and to hear her speak about why she joined the phone bank that night, and part of her reason was because of who she knew me to be in 2009. I wish I had a juicy tidbit to reveal, but this is who I am.
Contact Info: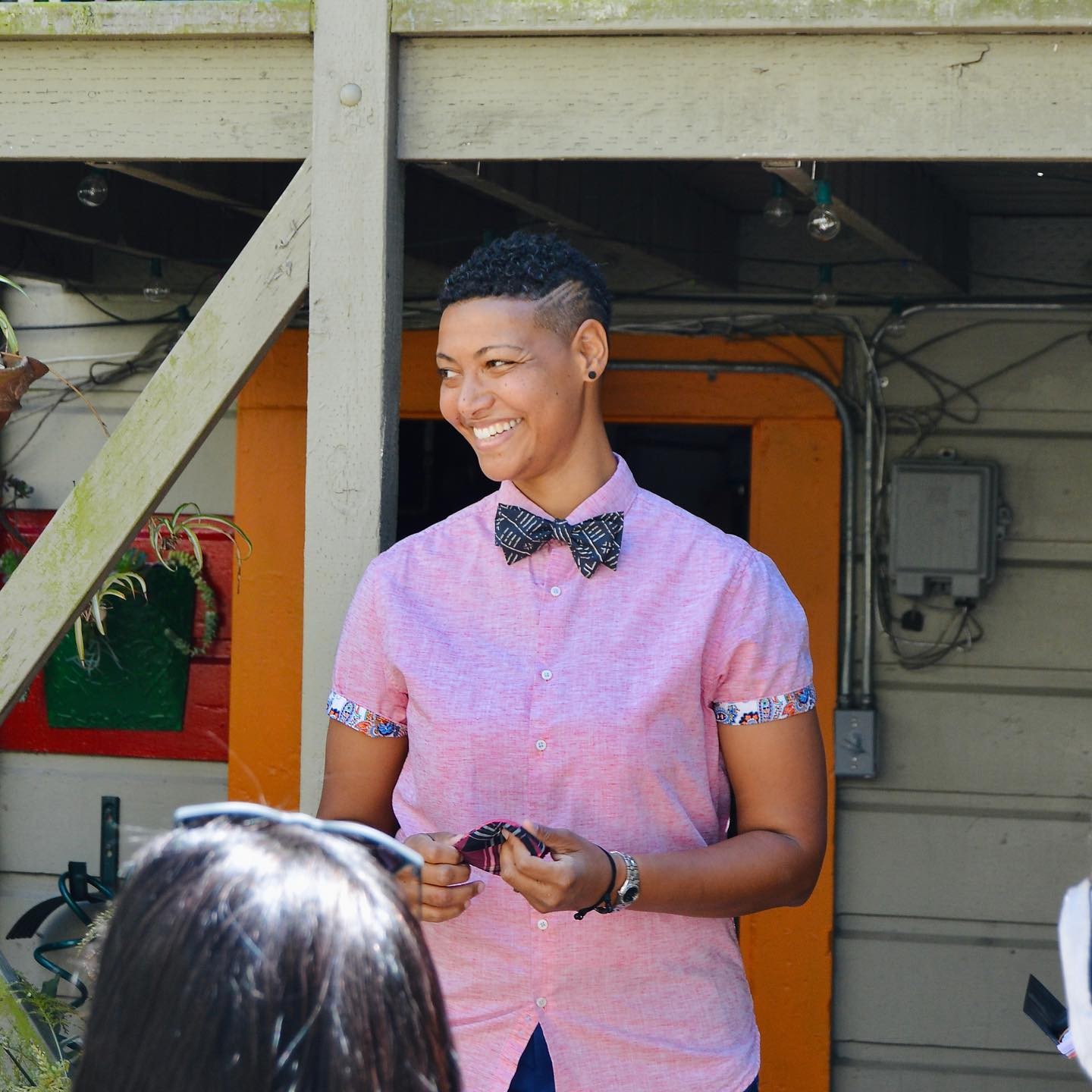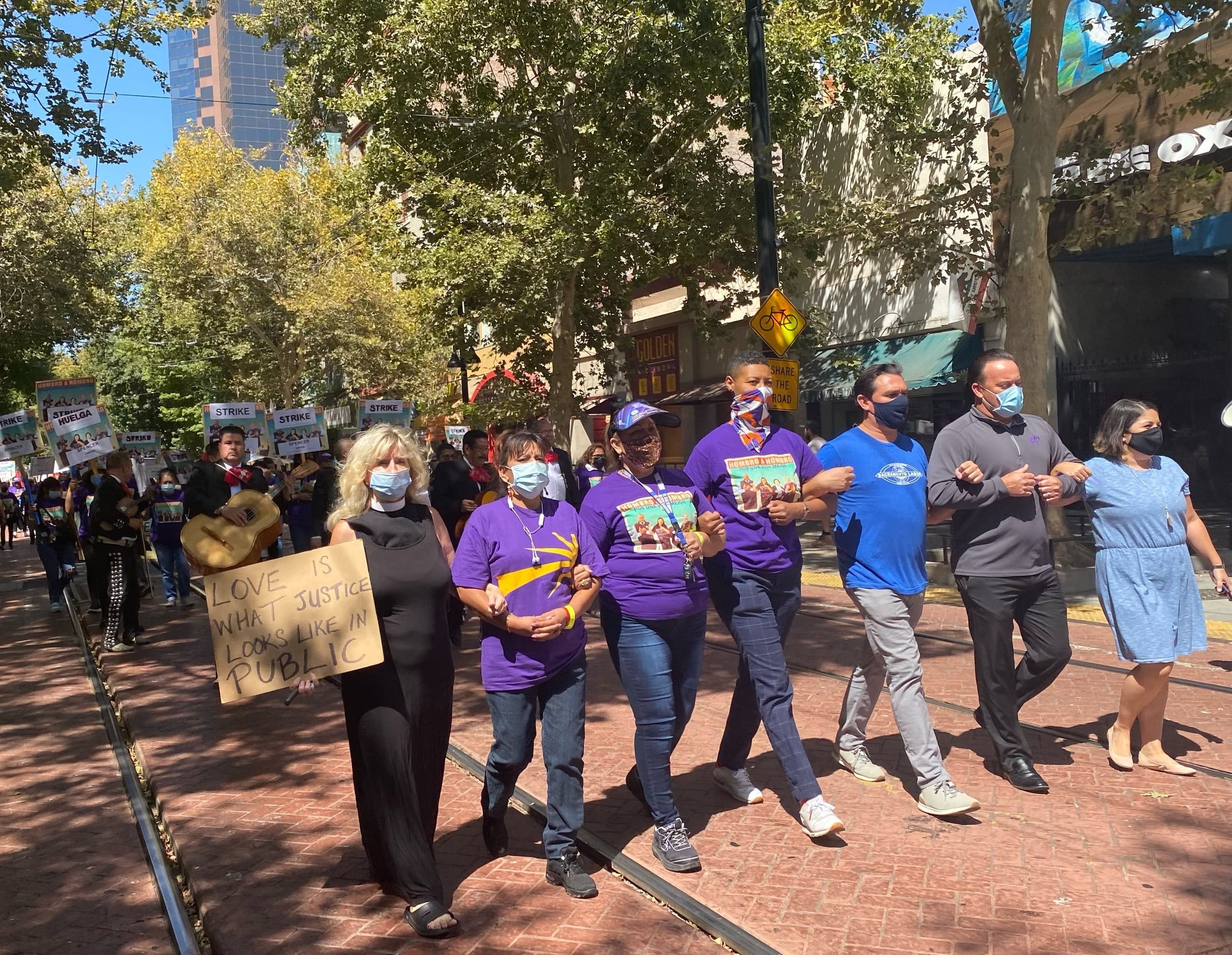 Suggest a Story:
 VoyageLA is built on recommendations from the community; it's how we uncover hidden gems, so if you or someone you know deserves recognition please let us know 
here.