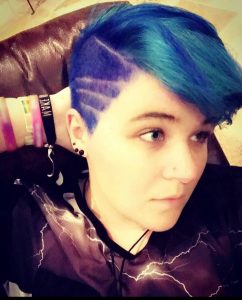 Today we'd like to introduce you to Jade Strack.
Hi Jade, we're thrilled to have a chance to learn your story today. So, before we get into specifics, maybe you can briefly walk us through how you got to where you are today?
Like many other young kids who grew up in the American South and went to small religious schools, I had heteronormativity drilled deep into me. And so I, at a young age, probably younger than I should have, came to the conclusion that my life would revolve around a 9-5 office job. Afterward, I would come home, kiss my husband on the cheek, cook, clean, and do my motherly duties for my perfect nuclear family. I saw this on tv, at school, and in my own home, and while this is a fine way to live for some, I eventually came to see that it was not for me.
Now let's skip ahead past the angsty teen years, trauma, and regrettable life choices (I know that is some of the juiciest parts, but it is long, and I wouldn't want to bore you with the details). After all that, we've landed on today, where I am a therapized, queer writer who has gone to art school. So, in short, a huge disappointment to my family! But to get to the actual point, all of that is what I see as my beginning. I always thought that the world of art was out of my reach; a glamorous show to watch but not to be a part of. Until I realized that if I didn't say 'screw it' and jump head first into what I really wanted, I most likely wouldn't live to see any other version of my life. So, that's what lead me to where I am now. I won't lie; I've been very lucky to get here. I've had both the financial and emotional support that many others have not, so I'm not going to stand here and pretend I made it on my own. A key lesson I've learned is not to turn away help just so that you can say you made it on your own merits. The best advice I've gotten is to take whatever opportunity you can find, use whatever connections you have, and try your best to find a community that can help lift you up! Due to all that, I can now say I am the happy and (mostly) healthy narrative designer and writer that young me always dreamed of being. And while I still have a long way to go in my career, I want to eventually create opportunities for others as a thanks to all those who created opportunities for me!
Can you talk to us a bit about the challenges and lessons you've learned along the way. Looking back would you say it's been easy or smooth in retrospect?
The only delightful road is Rocky Road Ice Cream because of the obvious fact that it is not actually a road but, in fact, ice cream. I could state some of my obvious struggles, such as societal pressures, finances, anxiety, depression, and of course, the crippling self-doubt that I will never make it and that I've made the dumbest decision of my life by following this career path. But instead, I'll keep it a little more focused. I graduated from art school around the height of Covid-19. I already had an internship with The Game Agency while in college and a contract job lined up working as a narrative designer for Tapblaze on their game "Good Pizza, Great Pizza". I was incredibly fortunate, and I was living my dream. Both places I worked for were amazing, and I was making actual money doing the thing I had dreamed of doing for so long! It was a great time that I wouldn't trade for the world. But then, as contracts do, they ended, and it was the first time in my life that I had neither school nor work to do. I applied for many jobs, internships, and freelance positions, but for every ten I applied to, I maybe heard back from three, and it was almost always a rejection letter. The field of game writing, like many other fields, is not an easy one to get into. Even with a degree from a well-known art school and experience in the field, there are no guarantees. Internships only took interns who were still in college, big companies needed 5+ years of experience, and indie companies rarely hired game writers. To save money, I moved back in with my family, and I worried that I had already hit my peak even though I had just started.
I feared all my concerns about not making it were coming true, and while I was still applying to every place I could find, I couldn't get it out of my head that I wasn't doing enough. One of the things I kept hearing before graduating is that if I had too big of a gap in between jobs, it would be a big hit to my career. This caused me to panic in many ways. That, and as many other writers might relate, I only feel like a writer when I'm writing. So, I wrote for myself and found other artistic outlets. I took up needle felting, rug punching, and button making, among other things. And even though it was not where I wanted to be, I found joy in where I was. And while in the big picture, I probably wasn't out of a job for as long as it felt, and I was immensely fortunate to have the support that I did, it was still an obstacle for me to work through as it was nothing I had experienced before.
Thanks for sharing that. So, maybe next you can tell us a bit more about your work?
I am a narrative designer and game writer. This can mean a lot of things and be slightly different in each job one takes on. Honestly, "Narrative Designer" and "Game Writer" can sometimes mean two very different things. Game writer is usually the dialogue, description, plot, etc. While narrative designer can mean planning characters' actions and movements, how the environment impacts and amplifies the story, the panning of the camera, and the overall beats of the story. Deepening on who you ask and who you work for, these things can mean one or the other, both, or a bit of each. But, basically, if something is required to help the story of a game come to life, I'm here to help! I am currently a narrative designer and content creator for Jumpstart on their website, "Neopets", and their mobile game in beta, "Faerie's Hope". Working with Jumpstart has been an amazing experience. While I won't go into much detail about what I write for them, I will say that it has been one of my proudest working experiences. Being able to not only work on but continue Neopets' 20 years worth of lore has been a challenging yet fantastic experience as a writer and fan. It's been mind-blowing to work on a story I played as a child and an experience I never thought I would have.
An interesting turn in my own personal writing, though, is that I love writing in the genre of horror. I do this with my partner, Christina (Chris) Spicer, an environment and lighting artist for games. Our current work in progress is called "Jackal Foot Curiosity Museum", and if you would like, you can read the game pitch on my website here – www.jadewriter.com.
The main reason I love writing horror, I feel, plays into what I would consider one of my specialties and what sets me apart from the rest, which is not being afraid of finding myself in a corner. While writing, there is a thrill when you realize you have written your characters/story into a corner that seems like there is no way out of. It might take a while and a bit (or lot) of reworking but that moment where you figure out how to seamlessly make it all come together is one of the moments I live to find. Of course, this can happen in all genres, but there is something incredibly enticing about horror as audiences already know there are usually life or death consequences. Therefore there is an added level of challenge right off the bat.
I find this to be one of the reasons I enjoy my current job with Neopets. Yes, my love for horror and the popular virtual pet website don't really overlap in the genre department, but you can imagine that with 20 years worth of lore on Neopets' end to keep in mind, there is plenty to keep me challenged when it comes to creating new content!
Networking and finding a mentor can have such a positive impact on one's life and career. Any advice?
To start this out, I must explain that I come from a huge place of privilege regarding finding a mentor/networking. I could afford to attend a well-known art school that taught me how to network and had mentors lined up in certain areas. Through my connections there and my personal connections, I could also network well enough to find my first internship, which opened up the doors for me to be looked at by other companies for similar positions. With that said, I do have some suggestions in general, as networking in the narrative design/game writing world can be challenging at times because the gaming world has us all over the place.
There are many terms for game writing when it comes to job titles. There's the obvious one like Narrative Designer, but this usually means more than just writing, such as game engine experience. Then there's Game Writer, which I honestly haven't come across too many job titles laid out as clearly as this. It's more along the lines of something particular like Scenario Supervisor, Event Writer, Quest Planner. I even saw a Creative Thinker as a job title once. These are the jobs that usually just call for writing skills, but experience in other fields is always a great bonus!
You can find these jobs in many places, and I'm sure many tips on applying to them are all over the internet. What's important is the networking that can come before or after the application.
I've spread out some of my advice from my personal experiences with networking into smaller sections for easier access because if you are like me, the idea of networking is big and scary and makes you anxious.
First: Having a Portfolio at the Ready.
This might seem obvious to some, but when I started out, I thought portfolios were only for artists with visual artwork like painting or graphic design. However, a writing portfolio is just as important, and you can still make it look pretty! An easy way to make a portfolio is to make yourself a website. This can be just a link to your PDF file or have all your writings in different sections throughout your site, but the important thing is you show off your work in one way or another that is easily accessible. Just remember to do your proper research into what kind of website would work best for you and how to share your work safely.
Second: Putting Yourself Out There
You can do this in all sorts of ways, but one of the easiest is creating social media. Every kind you can think of if you like. You don't have to keep them all up (although if you can, that's awesome too), but at least link the ones you don't often use to those you use often. A high follower count is for sure a big bonus, but it is not necessary. Just putting your name out there and following other artists is what is essential here.
Another way is physically putting yourself out there. Go to conventions, meet-ups, clubs, or anything that might be in the general genre of games and/or writing. And yes, talk to people. I didn't particularly like the idea at first either, but it gets easier the more you do and even quite fun eventually. Then once you're talking, mention yourself and your work. Remember to be humble but proud of your work. And never ever tear yourself down! By this, I mean never talk negatively of your work. No, "Oh, it's kind of bad, but I like it", or "You probably won't like it, but it's about so-and-so". Instead, share what you care about and what makes your work special. Most importantly, get contact information from everyone you talk to, and share your contact info with them as well!
Third: Cold Messaging
Look, I hate the thought of it too, but keep repeating to yourself, "There is no downside to this!"
Just do your research into what is a reasonable and appropriate cold message, type the general outline out, and there you go! Now you can just paste and copy the correct names into it and send it to dozens, if not hundreds of people. The worst that can happen is they don't reply, and the best that can happen is they do, and you're hired right on the spot! (Although that's probably unlikely). Either way, you've got your foot in the door one way or another, as you can now do a follow-up!
Fourth: Follow-Ups
You can follow up on a physical conversation you had, a conversation over email or messenger, or even a no-response cold message. These are great ways to network as long as you aren't pestering them with constant follow-ups or being unprofessional.
Here are a few precise tips on different kinds of follow-ups.
No-Response Cold Message – this is when you have cold messaged someone and never heard back. These you have to be careful about and should probably wait a decent amount before messaging again, but a simple "Hi, I'm just following up on my previous message" is a great way to start.
Email/Message Conversation – if you've managed to get advice, connections, or simply talked with someone over of message, you can follow up with them in a similar manner. This connection is also a great thing to mention when applying to places. Such as through a line in a cover letter like "I heard about your company through (Name) as I saw they worked here when talking with them about…."
In-Person Conversation – similar to the above follow-up, this is a great thing to mention when applying to places, and if they have a high enough position at the location, you've now put your face to a name on the application!
Conventions/Talks/Readings – if you ever go to an event where someone in the field is giving a talk, email them as soon as you can afterwards, even if you didn't talk to them. A simple version of "Hi, I was at (location) and heard you talk, and wanted to reach out and thank you for your time and let you know…" continue it however you like. Don't ask for anything in that first email; keep it short and professional. This is a great ticket for later! Now, if you ever find yourself applying for something they are connected to, you can send them a quick email (make sure it's the same email address you used before) and start with a small reminder of your last interaction. Continue that with you are applying to their place of business, and you are excited about this opportunity to possibly work with them or something along these lines. This might come to nothing, but if they do take note of it all and are impressed with your follow-through, that is one great door that could open up before you.
Of course, there is nuance to this, and each time will be different, depending on your own experiences. However, the main takeaway here is that networking doesn't have to be scary, and it doesn't even have to be hard. You never know who will be able to open up a door for you, so don't be afraid to ask and see what comes of it!
Contact Info: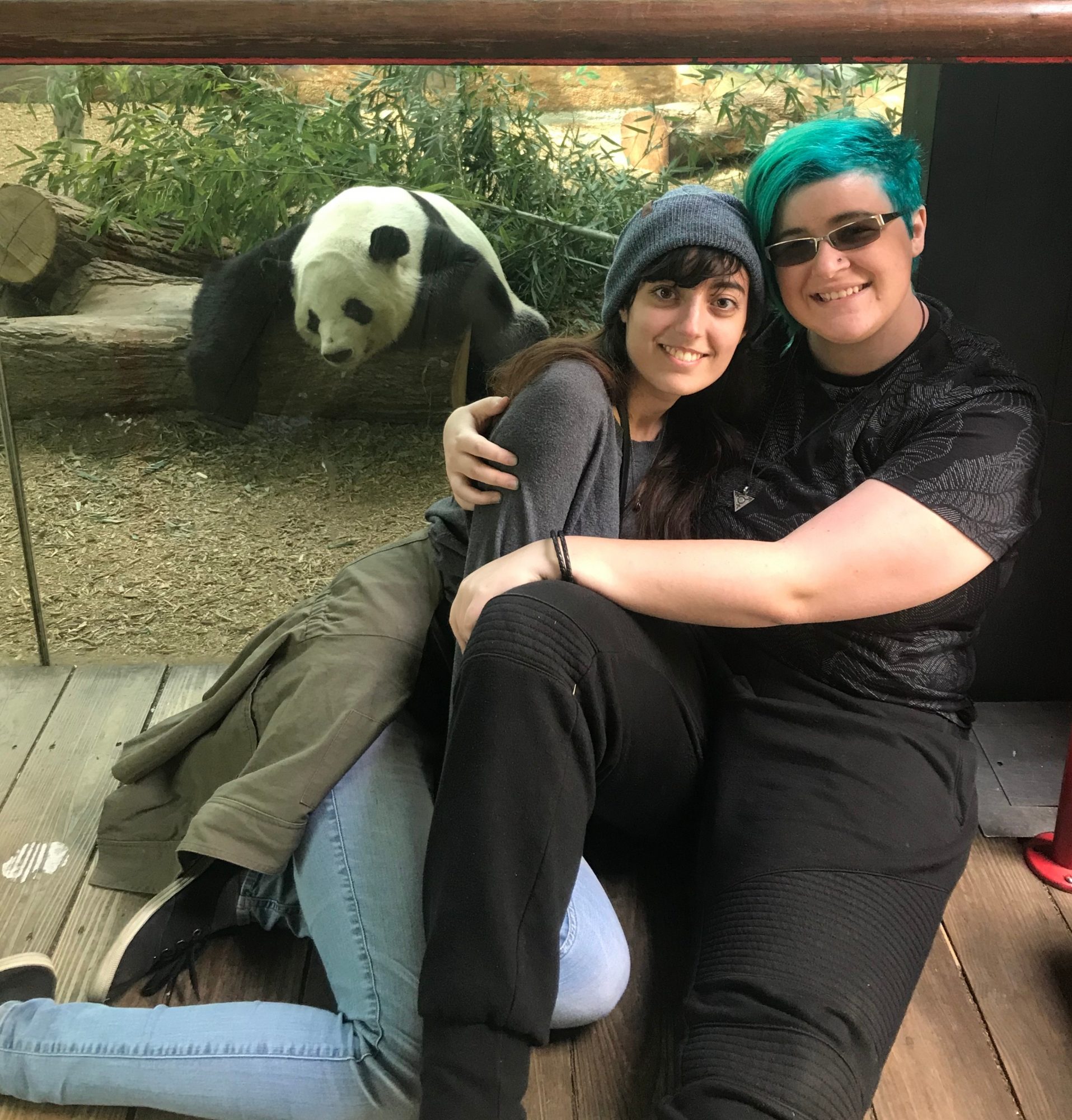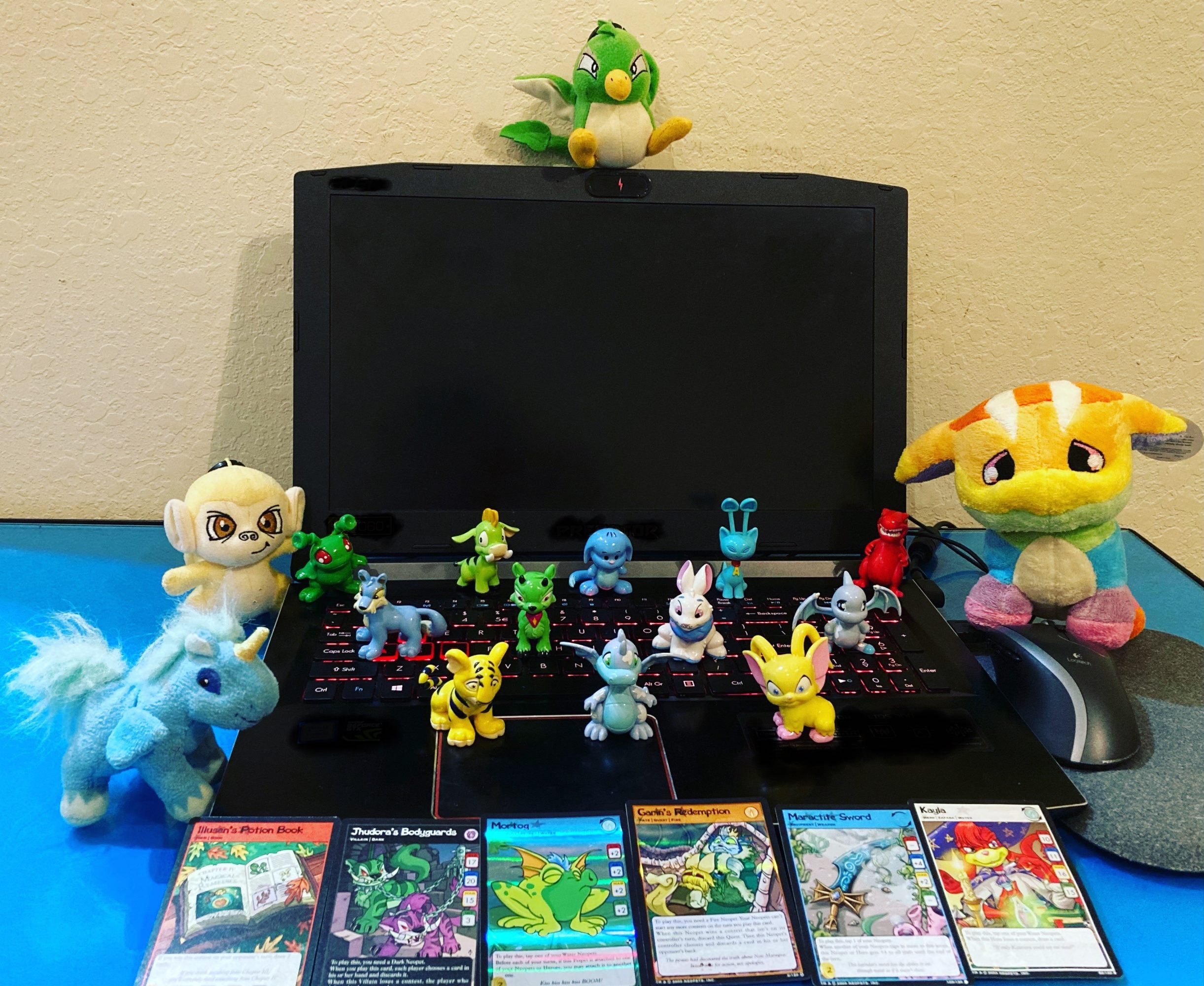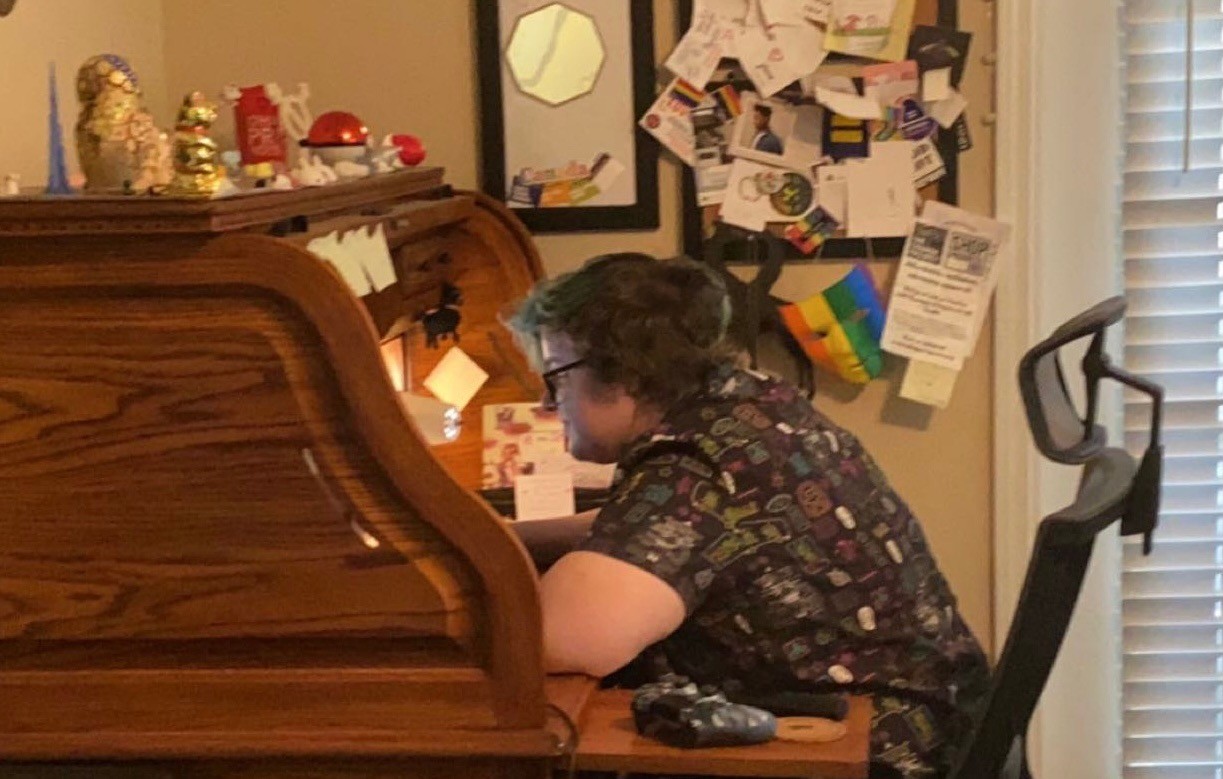 Suggest a Story:
 VoyageLA is built on recommendations from the community; it's how we uncover hidden gems, so if you or someone you know deserves recognition please let us know 
here.