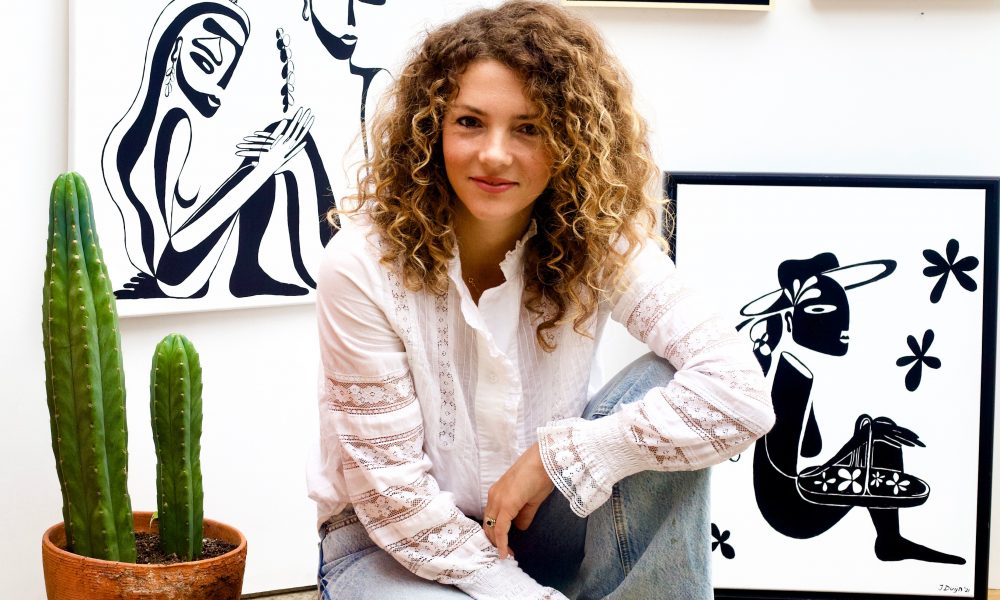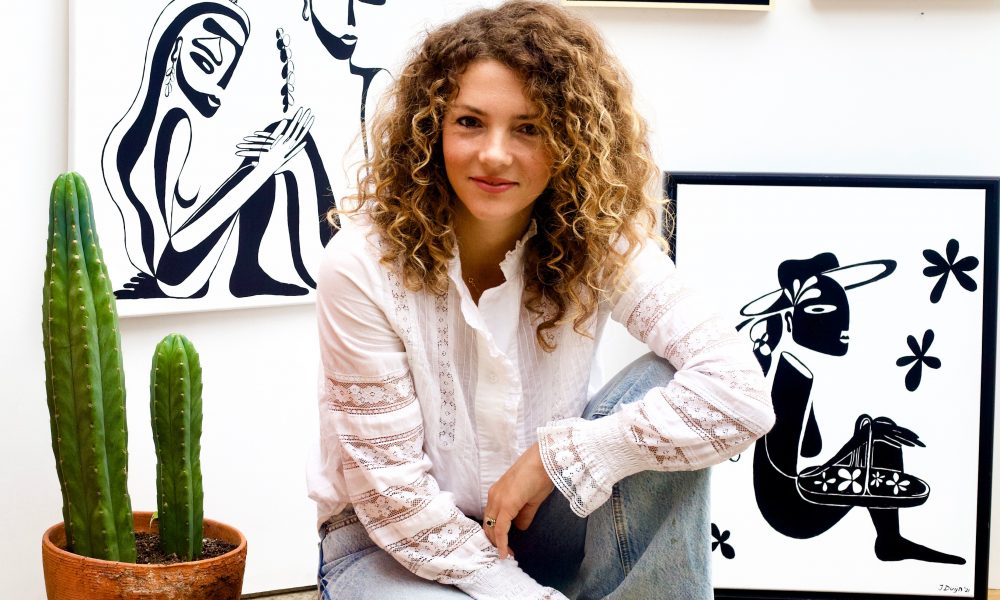 Today we'd like to introduce you to Ilse Duijn.
Hi Ilse, so excited to have you with us today. What can you tell us about your story?
I grew up in the northern parts of the Netherlands and lived in Amsterdam since I was 16 years old. Ever since I was a little girl, I was fascinated by the paintbrush. I was an odd child, I spent a lot of my time alone in the crafts corner my parents created for me, my imagination took me to other worlds.
As I grew older, I kept painting; my teenage room was full of oil paints and canvases. By the time I left my parent's home to live on my own in Amsterdam, the whole house was filled with my artwork. When I was 15 years old, I wanted to go to the "Gerrit Rietveld' art academy, but wasn't cheered on by the people in my environment; I'd better study something I could earn good money with. I became a -very creative- online communication specialist; I worked for big corporations on huge social media campaigns. Even though I was good at what I did, I felt as if I was missing out on my own talents; like I was walking a path that wasn't meant for me but created by what others expected of me. Because we had a family to run, I couldn't quit my job. So, to feed my soul, I started coaching my colleagues into finding their core talents. A lot of the time, the story's of these people inspire me in my work as a painter.
In 2019, we – my husband, two sons and me- moved to New York for my husband's work. At the same time, I started painting like a maniac. When we moved to LA in 2020, there was no stopping me. It felt like a dam had broken and the urge to paint poured out of me. My creativity had awakened. And with that -my life force. I turned our garage into my atelier and just kept painting; whatever inspired me. All my work is inspired by observing people, their ways, their contrasts and the roles that they play in this life.
I started selling works in boutiques in Redondo Beach and worked with staging companies. I noticed how hard it was to set ground in this area without knowing the right people, so I joined The Southbay Artist Collective and became a Member of the PV art center. I started selling at the Manhattan beach hometown fair and that gave me a huge boost; both in sales and inspiration. Now I sell works through Instagram or my online website. I just had a collective show 'The art of giving' at the Resin Gallery in Hermosa and I am sending in works to be viewed and critiqued at national art shows.
Would you say it's been a smooth road, and if not what are some of the biggest challenges you've faced along the way?
I have had a lot of struggles to get to where I am. Some internal struggles, some financial struggles. In the years my children were born; I felt so depleted that my inspiration just went away; at some point I thought I really lost my creativity. It was a process of years to restore myself to where I am today, I feel like the luckiest woman alive now that my creativity is so prosperous!
Another struggle was the arrival in New York and LA. It's quite hard to arrive in a new country during a pandemic as a family. Let alone – try to set ground as an artist. I missed having friends, like minded people, someone to talk to, laugh with, people to work with; I missed my old identity. We couldn't return home for two and a half years. Full-time motherhood was swallowing me, I was afraid that I couldn't create a healthy social environment for my kids, they had no friends yet, their English was not sufficient, schools closed; it was so challenging! Luckily we live in another time now and we have made a lot of friends along the way.
For me, it was crucial to start selling my work; or I couldn't buy materials, apply for art shows etcetera. I feel so blessed that my art is finding more and more new homes in the south bay and Europe and that I get to inspire people with my art.
Can you tell our readers more about what you do and what you think sets you apart from others?
I am an abstract artist. I paint on canvas with acrylics. I always paint stories; mostly about connections between people or their contrasts. I use fine lining, entanglement and contrasting colors to grab your attention. My works are 'round' in a way – but also full of contrast. The most wonderful compliment to my work is when I see people who just stop; because the works shock something in them.
Women have always been the center of attention in my works; I believe the world is in need of more women who are connected to their core being. Women who live by their truths. Women nowadays are forced to (over)use their male energy to survive in business structures, families and the high demands that come with it. There is little calling or space for softness, intuition, core knowing. Their female energy; When you are forced to live your life like this – meaning from a state of push-energy; you most likely will burn out and lose connection with your true self.
With my paintings, I am hoping to bring more female energy back into the world. More connection, more love, more openness. I would love to think that my paintings soften something in people whenever they look at it. I would like to think they encourage women to search their way back home.
Another thing that sets me apart is that I can easily feel into people; that makes commissioned work easy for me. I recently started doing custom abstract family portraits; it's such a beautiful thing for me to be able to paint people and express their dynamics.
I have encountered many people during my time in LA through my art and they are so intrigued by the works I make; they call me Picasso Girl. People ask lots of questions about my techniques and inspiration; so fun to share!
What do you like best about our city? What do you like least?
What's not to like about LA? Everything is here; urban vibes, artsy neighborhoods, lush green, perfect weather, blue skies, palm trees. For us – coming from a very rainy, cold and flat landslide – LA is a piece of paradise. We feel so blessed by having the opportunity to live here, so close to the ocean, raw nature and lovely mountains. We love to explore; we take lots of road trips and discover the majestic surroundings; It's magnificent. Every day we marvel about the beauty of the beaches, sunset, flora and fauna; and the fact that we can experience all of this as a family; it's a wonder!
The only thing that I worry about sometimes is that my kids are getting too spoiled; by the weather, surroundings, lifestyle; If this is the starting point for my kids, I can assure them; disappointment lies ahead! There is just no competing with California. I need my children to understand that this is but a bubble; it's very good that we get to travel to our home country in November because Opa and Oma (grandma and grandpa) live in a modest -but warm- house with simple wooden beds where they can amuse themselves by washing the dishes together.
Pricing:
My paintings vary in prices. They start at $300 dollars and go up to around $900 with exceptions of very large pieces
Contact Info:
Contact Info:

Image Credits
Ilse Duijn
Suggest a Story:
 VoyageLA is built on recommendations from the community; it's how we uncover hidden gems, so if you or someone you know deserves recognition please let us know 
here.