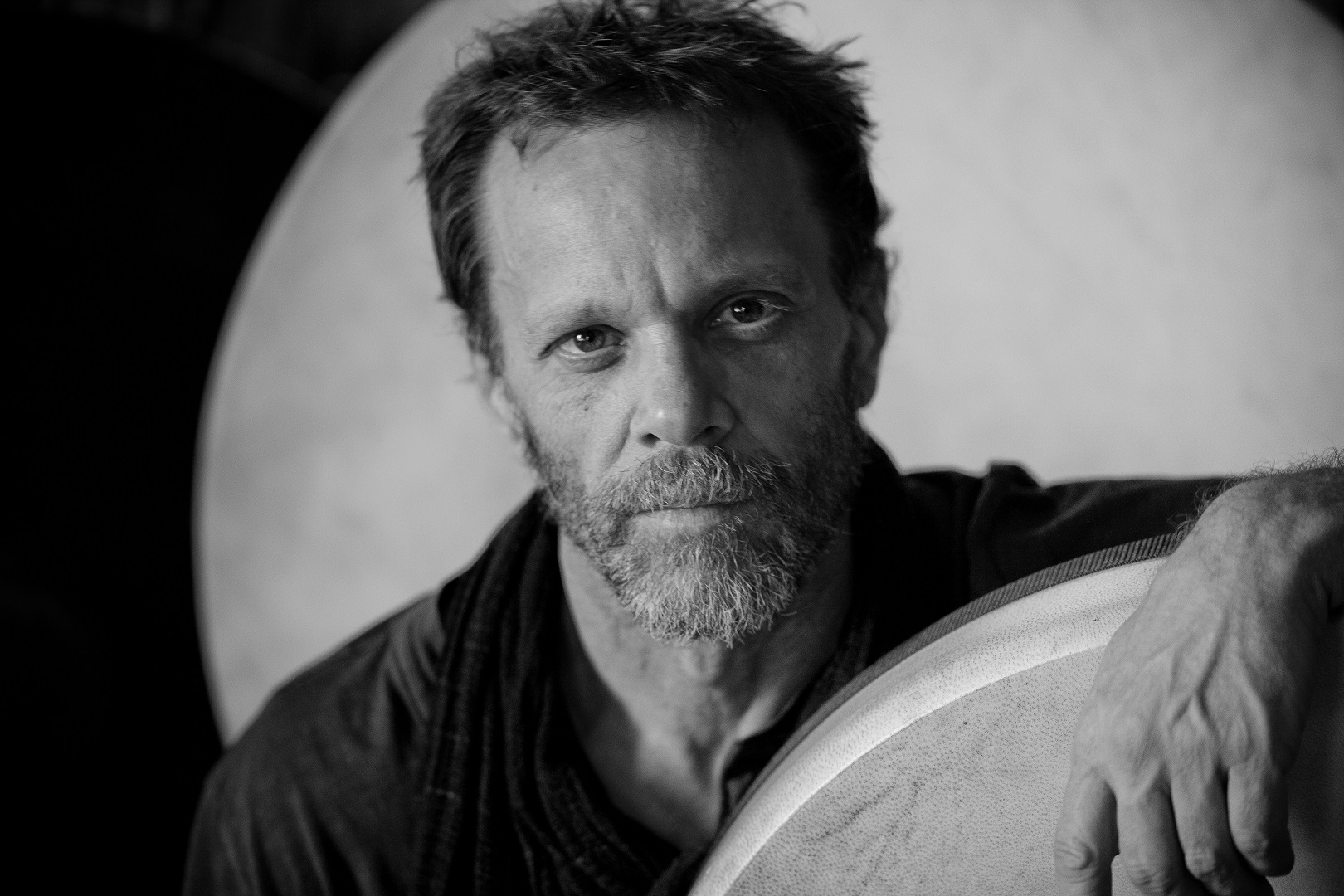 Today we'd like to introduce you to Greg Ellis.
Hi Greg, thanks for sharing your story with us. To start, maybe you can tell our readers some of your backstory.
Music has always been a big part of my life. I was brought up in the late 60s-70s by my single mom in Los Gatos, CA, an hour south of San Francisco. There was so much musical diversity happening at that time and my mom was a big music lover. She'd take us to the San Francisco Symphony one weekend, then to see blues or soul music the next. We would go to the Monterey Jazz Festival every year. I heard a lot of horn sections in all this music which influenced me to choose my first instrument, the trumpet. I began playing at nine years old and my school band teacher noticed I had a natural ear for music. His encouragement inspired me to practice a lot, which is probably the most important thing to learn as a musician! Though I enjoyed playing the trumpet, once I was inside the band my ear was always drawn to the drums. Whether it was the percussion section of an orchestra, the drumlines of a marching band or the rhythm section of a blues band, there was something in there I wanted to feel. I finally convinced my mom to get me a drum set for my 12th birthday.
Bypassing formal training, I instead put on headphones and played along to records. I could figure out the drum parts fairly easily and had a natural sense of rhythm so I began teaching myself. Being self-taught meant that I had to learn to listen deeply to the music in order to hear the different sounds and patterns of the drums instead of a teacher showing me the parts. I developed my talent quickly and knew I had found my true instrument and by the age of 16, it was clear I would pursue a career in music.
After high school, I attempted a year at San Jose State University as a music major. It was evident that the academic route wasn't for me. I was playing in bands around the Bay Area and knew I could start working professionally. That meant I had to move to Los Angeles. So in 1984 at 20 years old, I enrolled at Musicians Institute and moved to Hollywood. I began playing all around L.A., started hearing about auditions with pro artists and got my first professional gig at the age of 22 with indie rock duo David & David. Being my first experience touring with a major label act and also my first time traveling around the world, I immediately fell in love with it. Along with touring, I started doing sessions for albums as well and for the next seven years thought that would be my career.
But in 1991, on my 27th birthday, I was given a book that literally changed my life. It was called "Drumming at the Edge of Magic" by Mickey Hart, drummer of the Grateful Dead. Part autobiography, it also chronicles Mickey's journey in discovering the spirit side of rhythm. He digs deep into the history of the drum and drum cultures around the world. It blew my musical world apart. Here I thought I had found my purpose in rock drumming and being a sideman which I truly loved but there was another universe of rhythm and sounds that I was resonating with. I began listening to music from India, the Middle East, Indonesia, South America, Asia and all of Africa! I started collecting drums from around the world and I eventually shifted to hand percussion exclusively. Hearing these rhythms as melodies, I started composing music for the first time. I then formed the world music duo Vas and released four albums on the Virgin/Narada label. This was my first foray into composing, producing and being a recording artist.
In the late 90s, the music of Vas caught the ear of some prominent film composers here in L.A. and I began recording for film scores, t.v. shows and video games. I've now played on over 150 film scores internationally including "The Matrix Reloaded and Revolutions," "Argo," "300," "Iron Man," "Watchmen," "Far Cry," "God of War" and many more. I've also composed music for over a dozen documentaries, visual art projects and dance performances.
In 2000, the music of Vas also caught the ear of Mickey Hart himself. He was producing an album for the Japanese taiko drummer Kodo. He had been given our music through a mutual friend, liked what he heard, and invited us to his studio in Northern California for a week to play on the album. At the time, he had no idea that ten years earlier it was his words that opened me up to the world of rhythm to make that music exist in the first place! I ended up working with him for years. During this time, I had also been learning about the more esoteric aspects of the power of rhythm. Traveling and performing around the world, I was able to see how music and rhythm can bring together thousands and thousands of people dancing to the same groove or feeling the same emotions from the music. Regardless of language or culture, I could communicate through the language of rhythm. I could also see how deeply it could affect people in a more profound way than just entertainment.
In 1998, I took my first journey to India but started in Nepal. My first few days in Kathmandu, I happened to stumble into a shop selling Tibetan singing bowls. The man who ran the shop was named Shri. Thinking he was just a vendor, we began talking and he could see I was a drummer by how I hit the bowl. The bowls available in the front of the store were more for tourists and didn't really have the sound I was looking for. He then took me into a back room which was a showcase of dozens of pristine singing bowls and certificates and awards and I soon found out Shri was a 7th generation bowl master from Tibet. I spent days with him as he showed the properties of these instruments and how to reveal the frequencies they produce. It was the start of my journey into sound and rhythm therapy.
In 2005, I released a 7-CD box-set called RhythmPharm as a way to offer organically sourced sounds and rhythms free from loops, samples, edits and mechanical timekeeping. I also do live rhythm sessions called RhythmTrance. These sessions incorporate my extensive collection of bowls, gongs and drums in a much different way than a typical sound bath, utilizing intensive rhythms as well. It is a way to offer relief from what I call time fatigue. With all aspects of our life being run by the clock, it can create a sense of pressure and anxiety and really affect our sense of wellbeing. I have spoken on the topics of the power of rhythm and the nature of time in seminars, workshops as well as a couple of TEDx talks.
I offer group and individual RhythmTrance sessions in person here in L.A. or anywhere online. Please contact me for more info. I have also recently formed a non-profit with two musician friends called Sonic Allies, which will use the idea of rhythmic entrainment for conflict resolution, community building and more.
After living in a dozen different neighborhoods in L.A., I eventually settled in Beachwood Canyon and have lived here for the past 25 years. It's such a special place. From Krishnamurti, Aldous Huxley, Will and Ariel Durant to the Theosophical Society, the Krotona Foundation and countless other artists, musicians and writers. All have felt the energy of these hills and it is still seen as a unique gem in the heart of Los Angeles. It's always been a comforting place to come home to.
Can you talk to us a bit about the challenges and lessons you've learned along the way. Looking back would you say it's been easy or smooth in retrospect?
I think most musicians will agree the biggest challenge in pursuing a creative life is making it financially feasible. Unless you're one of the rare few that hit it big out of the box, maintaining any financial stability can be a lifelong struggle for any artist. The sheer stamina and perseverance it can take to keep it going can be daunting as well as exhausting at times. One good thing about getting older and doing it for as long as I have is that there are an enormous amount of experiences and reference points I can recall of getting through what seemed like impossible situations. This last year and a half has been incredibly challenging for everyone on some very extreme levels but somehow, we keep going and get through it.
Appreciate you sharing that. What else should we know about what you do?
My work has materialized in many forms. From being a hired drummer to work for other artists to being a recording artist myself. From playing rock and roll to playing Indian classical music. From being a studio drummer working on film scores to my work in rhythm therapy. I approach each of these forms with the same level of passion and commitment. I believe that energy is infectious. Whether it's with the musicians I'm playing with, the soundtrack I'm recording or the audience I'm performing for, I'm always looking for ways to affect people and make them feel good. I've recently replaced the idea of being proud with feeling grateful instead. I'm most grateful for a family that loves and supports me. I'm grateful for the musicians and artists I've been able to work with. I'm grateful for the ability to do what I do and share what I've learned through the dialog of rhythm.
Are there any books, apps, podcasts or blogs that help you do your best?
I don't use a lot of apps and don't really engage with online resources. As for books, the one by Mickey Hart I mentioned earlier "Drumming at the Edge of Magic' was a life changer for me. The one that has affected me most on a personal and philosophical level is the "Tao Te Ching" by Lao Tsu. I've been reading it for decades and it feels new each time. My deepest learning though has been through more experiential means rather than academic. Immersing myself in other cultures through art and music has shaped my worldview in a way I never could have arrived at had I not personally experienced it. I'm a big proponent for us looking beyond our screens for knowledge. To always challenge what an algorithm decides what our experience should be. We're losing the trust in our own intuition and the sense of improvisation in our lives. I encourage people to find the time to just sit with their own thoughts and allow for them to process organically whenever possible.
Pricing:
Downloadable 7 CD set of RhythmPharm RhythmTonics available for $75
Contact Info:

Image Credits:
Raj Naik Hari Hyderabadi Joel Barrios Binu Menon
Suggest a Story:
 VoyageLA is built on recommendations from the community; it's how we uncover hidden gems, so if you or someone you know deserves recognition please let us know 
here.