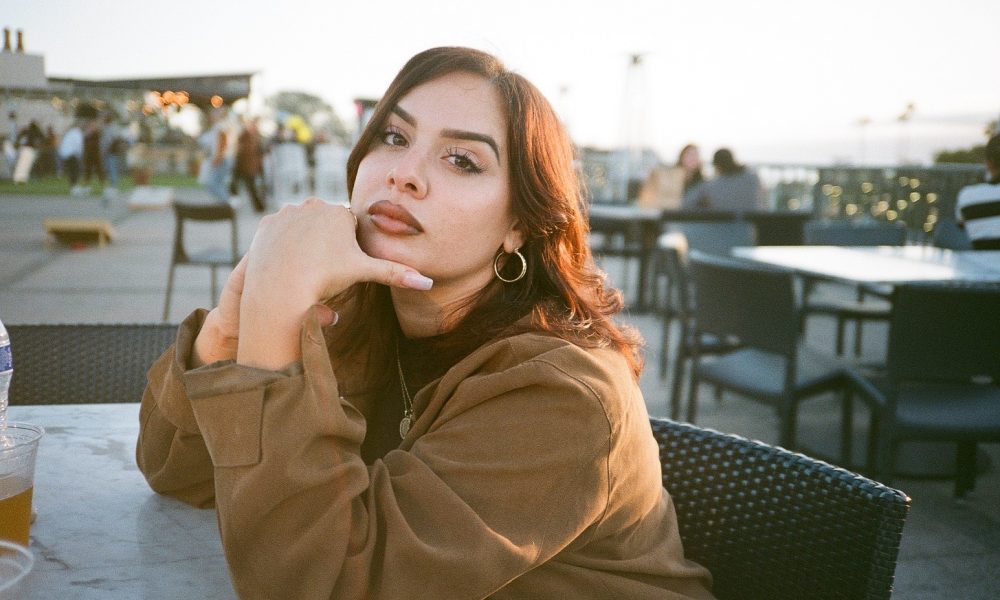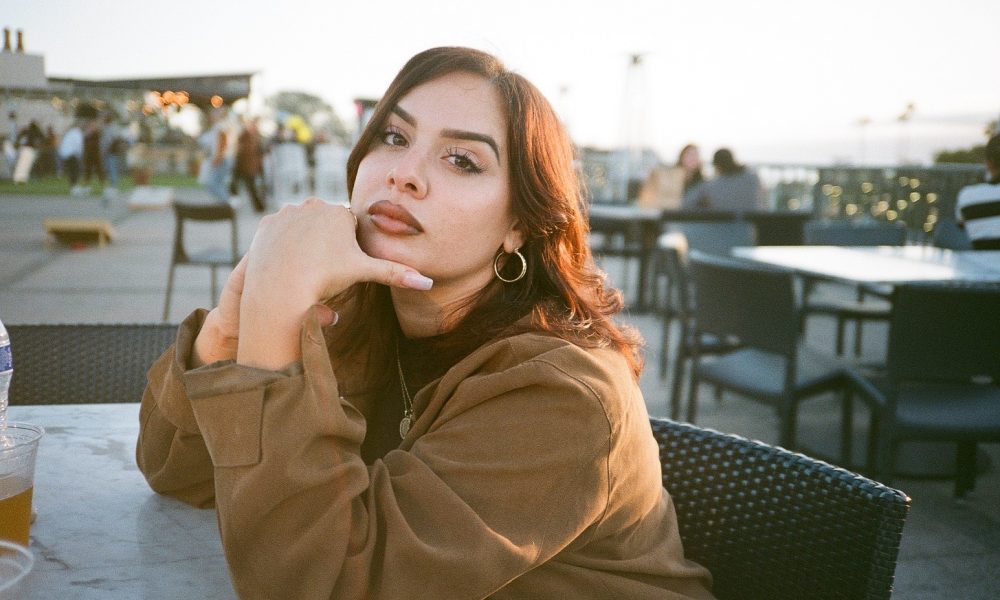 Today we'd like to introduce you to Delana Delgado.
Hi Delana, so excited to have you with us today. What can you tell us about your story?
I was born and raised in San Diego to two 1st generation Puerto Rican parents from the Bronx, Leticia and Felix Delgado. I was raised in Paradise Hills, Chula Vista, and the greater south bay area. Today I live in City Heights. Above all, I reside on what is rightfully Kumeyaay land.
The first title I can remember identifying with as a child was an artist. I loved to draw, create, write, sing, dance, explore and imagine things. In my teenage years, I rejected the idea of being an artist and the term in general and art became very private to me. I struggled sharing my drawings, songs, or poetry. But photography never went away.. I never stopped taking photos because I didn't consider them art at the time.
I grew up with my entire childhood photographed on my dad's Pentax K1000 and literally thousands of photos and videos of every thing we did. He was an amazing photographer. I started carrying around my own film camera when I was in 6th grade camp. I remember I was the only one who was documenting everything like that. In middle school I'd ask for a disposable camera every single time I went to Wal-Mart with my mom and would document a lot of my middle school life and friends that way. I still have all the photos. I continued this in high school and eventually started playing with lomography cameras and film. On weekends in highschool, me and my girlfriends would go on adventures around San Diego and direct what we thought were the sickest artsy photoshoots with our digital and film cameras. It was very normal for us then looking back… and reflecting now, it's the same thing I find me and my friends doing today.
I have always been adamant about carrying around a film camera when I travel, even if it was disposable. It started becoming a serious hobby and ritual for me when I became a flight attendant in 2015. I feel like I forget things easily and taking photos helps me remember special moments, images, feelings, or thoughts. And I decided against digital because I'm very technologically unorganized, so I feel like the photos lose their meaning when they are so easily accessible or discarded the way a digital file is. During my time traveling the world, I started sharing my images to instagram and loved that i was both documenting my travels, and creating a beautiful image at the same time. My favorite thing about photos is the ability to capture a moment that can't be recreated… A little slice of life being it's beautiful, romantic, or magical self. I tend to prefer candid shots and am only recently dabbling with studio photography and taking on hired photoshoots to make some extra cash.
I never considered myself a photographer until recently, even though it's the one art form I've never put down. Taking photos just comes as second nature, to document in that way, so I never thought of it as something I did for anyone but myself, memory cataloguing. It's only in the last 5 years, and especially after quarantine, that I've really been able to connect with taking photos, have a deep intention with them, deem it a passion of mine, and having the courage to share my work as "art". Photography is the only medium that has given me this feeling of escapism and freedom to share without feeling completely exposed. It allows me to be vulnerable enough to share what I am seeing or feeling without using my own words, left with only fleeting moment in time, captured on film.
On the other side of my passions, is the arts and event organizer side of me. In highschool I began seriously collecting art and wanting to be behind the scenes somehow. I knew I wanted to be a creative director or curator and wondered how I would ever get there without art school, but knew I was capable. I'm nowhere near my end goals but I am really proud of where I am today as someone who has been completely independent and self taught with my passion for organizing and curating art and community events. I founded @ArtformSwapmeetSD in 2017 and that was a really fun time of experimenting with DIY art shows and bringing different creative communities together. For months I was organizing a huge Artform Swapmeet comeback event for April of 2020 but as fate would have it, the world shut down in a global pandemic. A few months later I was offered an admin assistant position at The Hill Street Country Club by Gallery Director, Dinah Poellnitz, and now I'm humbled to be the assistant curator and programs coordinator for an extremely impactful and progressive art gallery, alongside a phenomenal team of badass women.
As someone who has little to no formal training in the institutional artworld, I am proud of where I have worked to be. It's only recently that I have been publicly recognized as an artist. I still have a lot to learn about photography, arts administration, and museum and gallery management, but I am eternally grateful to finally have an amazing support system behind me constantly inspiring me and encouraging me to do what makes me happy. I wouldn't even be writing this if it weren't for the women in my life who inspired and motivated me to be here.
Can you talk to us a bit about the challenges and lessons you've learned along the way. Looking back would you say it's been easy or smooth in retrospect?
Definitely not. From financial issues to toxic friendships, my artistic journey has faced and resisted multiple barriers and challenges along the way. Most of all the barriers I placed myself, in all honesty. I always doubted I could do anything I'm doing today without school. It's caused a lot of feelings of imposter syndrome and self doubt, but the fact of the matter is that I'm extremely capable and naturally good at what I do. However, I acknowledge that I definitely would benefit from formal education now that I have honed in on what I'm good at. I learned that if I don't speak highly of myself, or if i continued not to downplay my accomplishments to make others more comfortable, then maybe there'll be another girl who may not feel comfortable hyping herself up either..
I think it's challenging for any femme being in a male dominated scene and trying to be taken seriously. It's easy to hide behind the guise of predominant art schools, money, or your basic art world clout. Private art school wasn't ever an option for me, and the idea of majoring in art wasn't really supported, so I made art my hobby instead of "career". But what I've learned is that persistence would lead to me finally being surrounded by a circle of friends that aligns with my path, who uplifts me, and has similar visions. All my friends are bad ass, DIY, artistic and talented ass queens who do whatever they want and are damn good at it. For the first time in my life I feel like it's possible to potentially make a living off my art. My biggest advice to anyone struggling with self doubt is to pay very close attention to who is consistently rooting for you, and who has hardly anything good to say or who makes you question your dreams… Then cut them out, keep doing what you're doing or what you love, and watch everything change.
Appreciate you sharing that. What else should we know about what you do?
I do a lot of different things! I take film photos of my beautiful community, of my travels and the world around me. I creative direct photoshoots and projects with my homegirls. I make and publish photo zines. I facilitate and organize art events, exhibitions, and manage gallery programming. And I bring people together and execute ideas and visions in order to tell stories, connect communities, and uplift voices of those around me.
I'd say I'm known for my travel and street photography. As well as my depiction of the strong and beautiful women around me(Around the Way Girls), my culture, and my love for art. As a Boricua born and raised in a predominately Mexican/Latinx community, my work has definitely been influenced by chicanx culture my whole life, and I'm grateful to have found solidarity with my latinx hermanxs who have helped me reclaim my identity as a descendent of victims of the diaspora. I see myself in my community and they give me the strength and courage to do the work, and restore the generational traumas that exist in my own family. In doing so, I honor my ancestors and my heritage the best way I know how, which is showcasing the beauty of our existence.
I think what sets me apart is that my vision in most everything I do is rooted in creating visibility for the subcultures that raised me, and using my photos to translate a raw and unfiltered look into these identities with the same lens that a museum would with the art they show. I am documenting the world around me and proclaiming it as fine art. I feel like my relationship to art is first used as a method of healing, expression, and as a connection to the human experience. I think when anyone creates through this avenue, then your art automatically helps others and uplift your collective community voice.
The work I'm really proud of is my work with the Hill Street Country Club, which began as an executive assistant and has transcended to assistant curator and programs manager. Working with The HSCC has allowed me to be a facilitator for helping create the type of world I want to live in, which is my biggest dream. We are fueled by art and voices of our community and chosen family, and we turn that into ways to uplift others, share ideas and promote social reform. I'm proud of this work because it's my dream job. Only thing left is to make a livable wage off of this and I'm set!
So maybe we end on discussing what matters most to you and why?
What matters to me most right now is my happiness. Happiness isn't measured in money, looks, or material things but whatever helps me feel the most comfortable, the most capable to give, to receive, to laugh, love, and enjoy life for what it is. What matters most is that I continue to find all the perfect ingredients in the recipe that is "my happy life" and then making this journey an exciting adventure along the way.
Contact Info:
Image Credits
1. "Summertime in the LBC", Long Beach (man on stilts) 2. "Ease My Pain", Highland Park (roses on bench) 3. "Simone & Sabina", Beauty Supply (two girls with hoop earrings and nails) 4. "Baby Doll & La Chona", Highland Park (two girls against fence with hennesey bottle) 5. "Los Muertos", Puerto Vallarta (people in ocean) 6. "Ever Fallen in Love", Mexico City (lovers on a bench) 7. "Annie at the Hops" (Girl in from of lowrider) 8. "Chata at Texas Liquor" (Girl in hat with arms up in front of liquor store all shot by me
Suggest a Story:
 SDVoyager is built on recommendations from the community; it's how we uncover hidden gems, so if you or someone you know deserves recognition please let us know 
here.