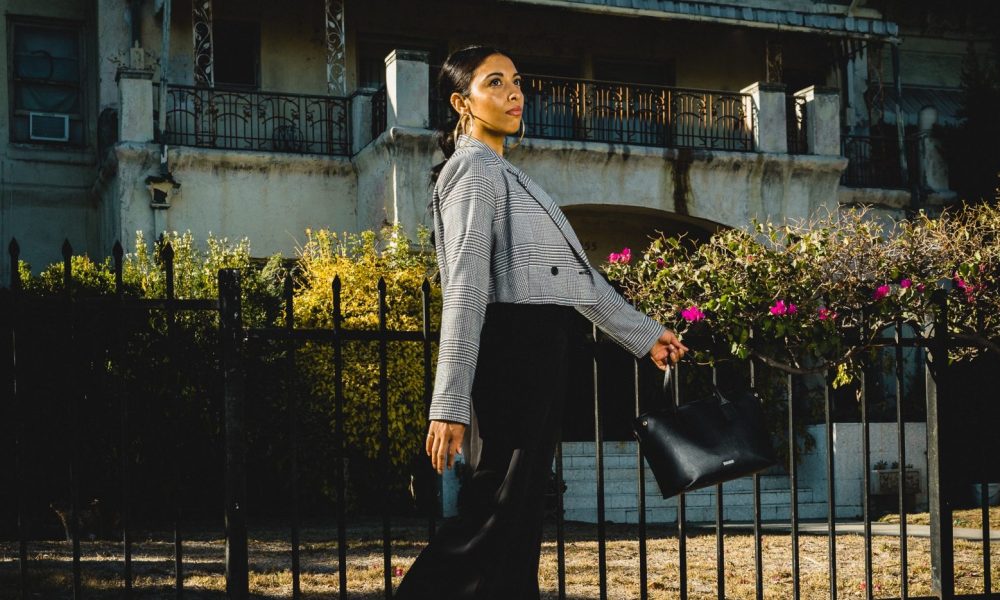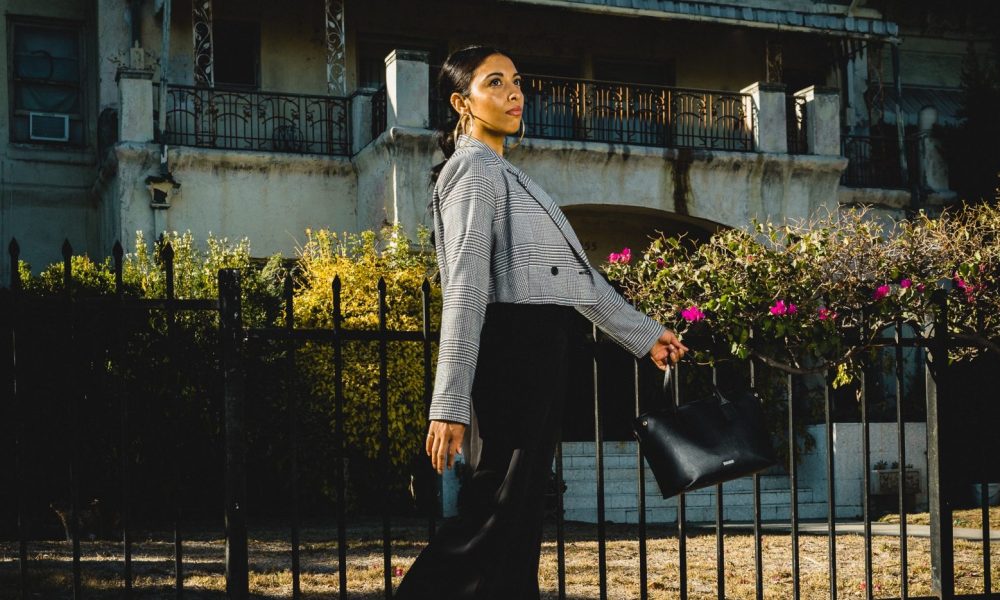 Today we'd like to introduce you to Clara Takahashi.
Alright, so thank you so much for sharing your story and insight with our readers. To kick things off, can you tell us a bit about how you got started?
I am a Realtor, Holistic Nutritionist, business manager, wife and mom. I live in Santa Monica but grew up 2 hours outside of LA, in the High Desert. My childhood consisted of addiction, violence, poverty, trailer parks and low-income apartments. We were constantly being evicted and moved at least once a year until around the age of 11, when my parents got on their feet and began working toward a better life. To think that I have now sold millions of dollars worth of Real Estate, live in one of the wealthiest areas in the country and own investment property is surreal.
Over the years, I've learned that dreams are limitless and all dreams are valid. As a kid, my only dream was to come home from school and find both of my parents alive. As things improved, my dreams began expanding. Whether I had direct control of the outcomes or not, I realized that my dreams had life to them. It turns out that whatever I set my mind to doing, I could. I also realized whatever I dreamt but wasn't intentional about didn't come true, as it is easier to fault on intention when you are comfortable.
I remember the exact day when I decided I was moving to LA. We made the 2-hour drive to visit my aunt in San Pedro, as we had many times before. On the way, we stopped by DTLA to shop at the fashion district. At the time, it wasn't as trendy as it is now. It was considered a place for cheap bargains, bartering and was referred to as "the alleys." On this trip, I was experienced enough to see and understand that the man walking around in a suit was not there to shop. He was clearly on a lunch break from one of the big buildings nearby and would never buy a suit there. Driving through downtown, I was in awe of the big city and how small my challenging life was in comparison. I could get lost here and find myself all at the same time. Once we made our way to San Pedro and felt the cleansing of the ocean breeze, all within the hour of being in DTLA, I was sold. This would be my new dream.
Back in the High Desert, I didn't talk about it or know how I would make this happen but I was determined. The dream became a goal. The only way I knew I could get out was by going to college. I had always been a high-achieving student but never considered college. I had never met anyone who had successfully gone through that path. My parents never encouraged it, not because they didn't want that for me but because they had never experienced that dream either. I eventually became best friends with one of the most artistically talented people I have ever met. She came from a normal family and her father happened to work in LA. As it happens in most teen friendships, her interests became mine. She did all the research and went through the process of applying to art schools in LA. I would go with her and her parents to tour schools and explore the city. I saw this as a sign to pursue my goal through this avenue. Of course, I had very little artistic talent but I knew there were business-focused careers in fashion that didn't require sketching. Plus, art school was much cheaper than a UC or Cal state. I applied to a couple of schools, got accepted and picked the one that gave me the most financial aide.
Fast forward a year, I was in my dream school, living in my dream city and got my first taste of real joy. Shortly after, I fell severely ill. My once athletic body became frail, my brain was mush and my immune system was shot. I had developed a serious Thyroid condition that required immediate surgery, This meant leaving my dream life and going back to the desert to heal. I felt like a failure. I felt like a child again who had no control over my unfortunate situation. I questioned God and my ability to reach true happiness. Quickly identifying this new feeling of being a victim. I never felt like one as a child because I didn't know any different. So I decided not to start now. Though not fully healed, I began applying for jobs. Eventually, working three jobs at once. I would save up enough money to get back to LA and resume my life there. It was tough but a year and a half later, here I was back in the city. This time I was 19, no student housing, no financial aide and no job. I worked several odd jobs, including standing at the end of the Santa Monica Pier, handing out my resume to random strangers and even offering to clean their houses.
Eventually, I had enough money to pay for a semester at a local community college. I simultaneously got a part-time job a health food store in Marina del Rey, which has been one of the biggest blessings in my life. This store opens my eyes to the world of holistic health and natural healing. I knew that I couldn't accomplish the monetary goals I had if I continued to feel sick and emotionally drained. This lead me using my Medical Assistant certificate I had acquired a few years back and got a job at a Chiropractor's office. Little did I know, my life would drastically change again. It turns out the doctor was kind, loving and very handsome. Four years after working for him, we fell in love. Four years after that, we got married. For years after that (present), we have a baby on the way!
Going back to my first few single years working at this office I lived my LA life to the fullest. I established myself in the city, made friends, traveled, got my own apartment, made a great living and physically healed my body. This leads me to getting my Holistic Nutrition Certification in an effort to maintain my health and inspire others to do the same. But there was still something missing. I wanted to reach higher and be independent from an employer. When my father got on his feet, he dreamt and worked toward being a Real Estate investor. It didn't work out for him but I thought it was the coolest thing he had ever done. By this time, I was managing the Chiropractic office on the business side, taking Real Estate night classes and began dating Brandon (my then boss:). I was exhausted but for the first time in my life, I felt encouraged and supported to reach for a new goal. I wasn't alone and this pushed me further than I ever thought I could go.
I got my Real Estate license and began at bottom like most agents do. I did the cold calling, door knocking, and hours of open houses for no pay. It sucked but I was relentless. I quickly learned that being a young Mexican woman in the industry wasn't going to be easy. But at this point, nothing in my life had been and I wouldn't let that be an obstacle. Finally, I began seeing the fruit of my labor and was soon recruited by a top nationally ranked team. This led me develop confidence in my abilities and eventually decided I was ready to branch out as an independent agent. This meant no big names to fall back on or claim that I was a part of. It would just be me, marketing my own name, my own track record and expertise. This was the moment I had to accept that I was good enough and worthy of living in my own truth. That year, I had the most successful revenue in Real Estate sales to date and continued growing from there. This including the start of owning investment property with my husband, picking up where my father's dream left off. I did all of this while continuing to manage my husband's Chiropractic business and substantially helping him grow his practice.
My current goal, aside from my family's health and happiness, is to share my story in hope that it can inspire people to continue pursuing their own dream. To show those whose cards are stacked against them that life doesn't have to follow society's standards in order for things to work out. I have lived 500 lives and each one teaches me something to make the next one better. Over the years I've gathered so many tools to build my dream life and I plan on using them all.
Can you talk to us a bit about the challenges and lessons you've learned along the way. Looking back would you say it's been easy or smooth in retrospect?
Not at all. Starting from childhood, living in poverty. Watching my parents struggle with drug addiction, domestic violence and depression. There were countless days where I didn't know if I would come home from school to my parents being alive. Childhood trauma never leaves you. I had to learn how to use it as a power tool.
As a young adult, overcoming severe illness and rebuilding my life over and over again with no support. It felt like getting emotionally beat up every day and waking up to try and come back stronger.
Being a woman of color in an industry where I am still fighting to be seen as equal.
Can you tell our readers more about what you do and what you think sets you apart from others?
I'm a full-time Realtor and Real Estate Investor. I specialize in residential Real Estate and help everyone from the everyday home buyer/seller to seasoned investors. It is really easy to be overshadowed in this industry but I know that what makes me stand out is that I actually care about every client's personal needs in the transaction. I'm also very savvy when it comes to contracts and negotiations. Career-wise, I'm most proud of transitioning into personal Real Estate investing. Most agents in the industry don't own property of their own and therefore can't fully understand the importance of every detail in a transaction or the emotional ride their client is going through. What has set me apart in this industry, is having the experience of running a medical business. In the medical field, there is no room for error. Every decision you make, from how the waiting room is set up to bedside manner, insurance billing, and various business filings can make a difference in someone's health and simultaneously the lifeline of the doctor's career. Everything I do in Real Estate mirrors the meticulous efforts I make when running a medical practice.
We'd love to hear about how you think about risk taking?
I encourage everyone to take risks in life that may propel them to something better. The biggest risk I have taken is simply betting on myself. Not waiting for an opportunity to come knocking and instead going to search for it, with no backup or support. The second and final time I came to LA, felt like a huge risk in the sense that I only had myself to rely on. There was nothing or no one waiting for me here but my own dreams. It was up to me to make something out of that and I did.
Contact Info: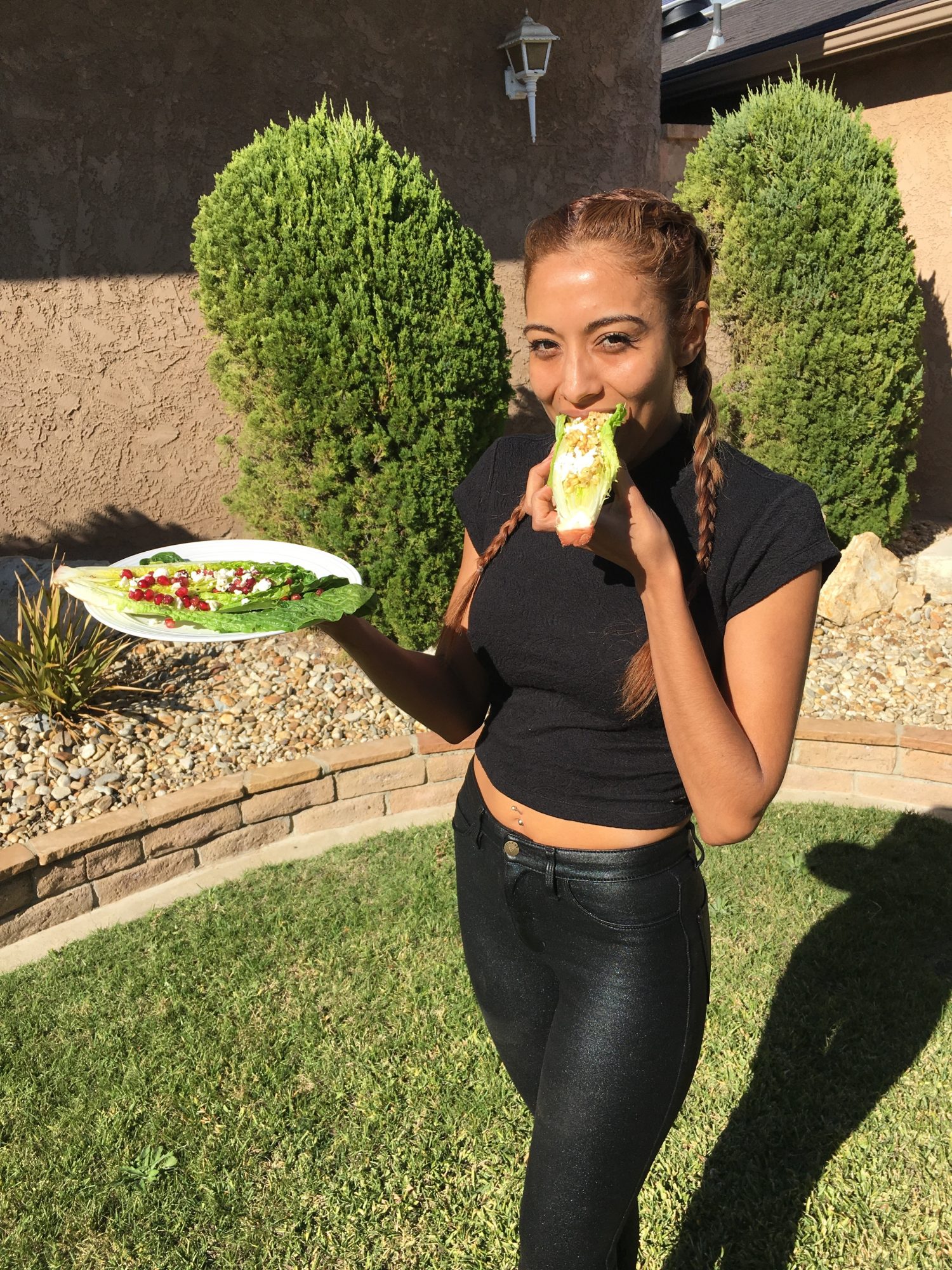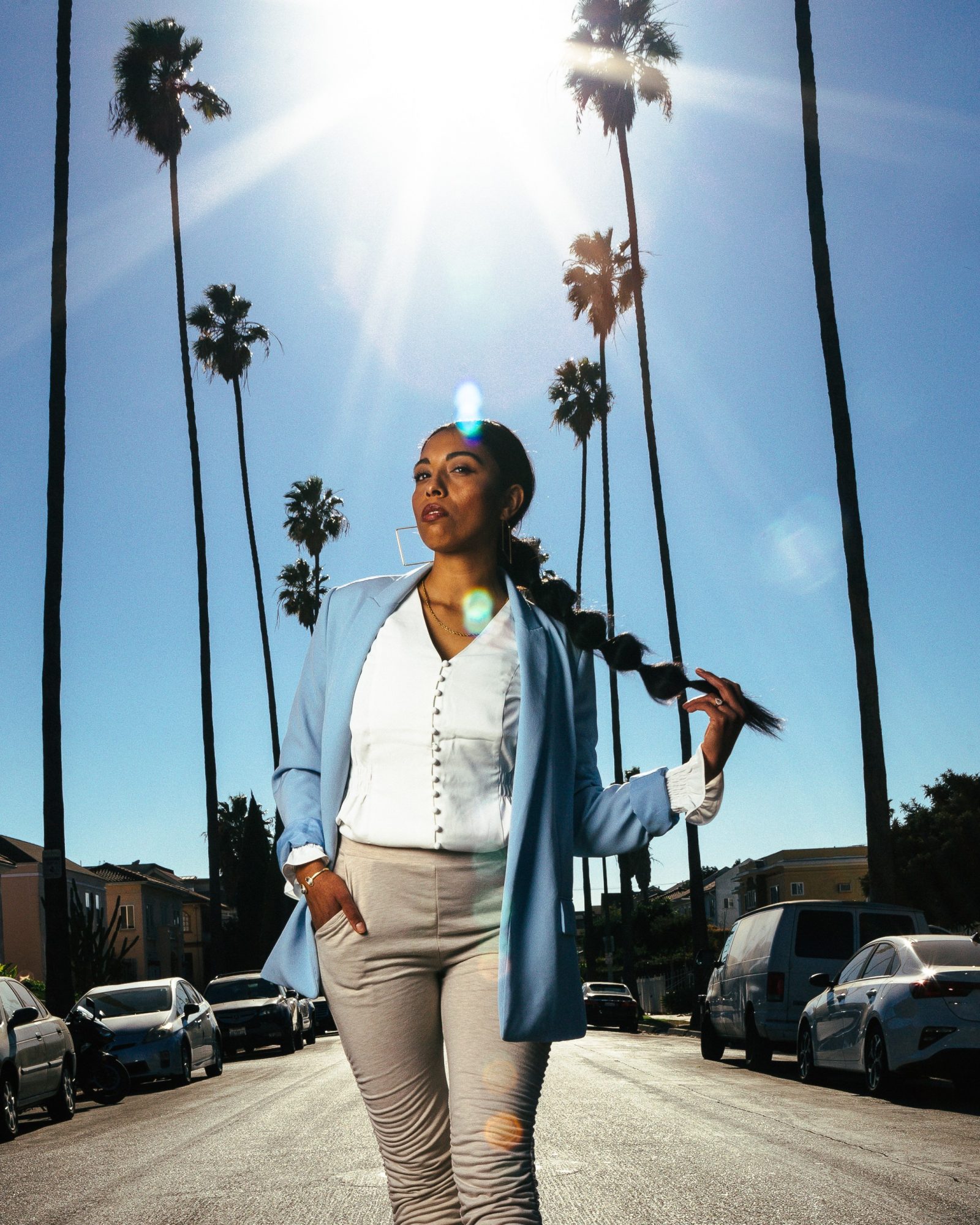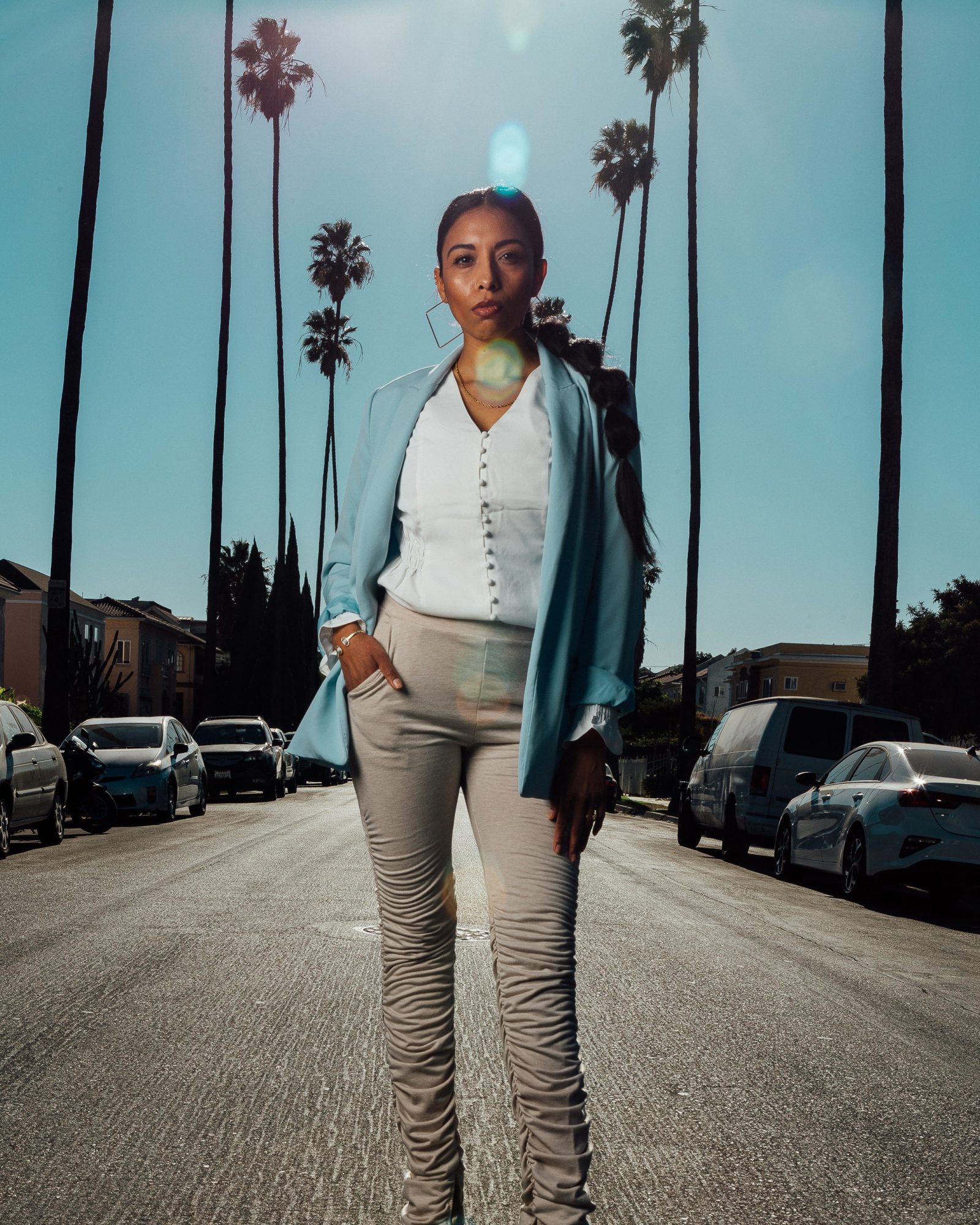 Image Credits
Photographer for Professional images: Marc Cortes Instagram: @Lenzykravitz
Suggest a Story:
 VoyageLA is built on recommendations from the community; it's how we uncover hidden gems, so if you or someone you know deserves recognition please let us know 
here.