Today we'd like to introduce you to Carly Sarno.
Hi Carly, we're thrilled to have a chance to learn your story today. So, before we get into specifics, maybe you can briefly walk us through how you got to where you are today?
Throughout my career, I've been blessed to work with so many professional sports teams and artists and be a part of major music festivals that it all seems surreal thinking back on it. I started out as broke college student studying design at CSUN and getting by on photographing bands and small design work. I remember I became a Resident Advisor just so I wouldn't have to pay for my college dorm room. My dad was in the military so I got to use his VA loan to go to school, and I'm so fortunate for that because his service paved the way for me to study design. My last semester of college, I was a resident advisor, full-time student, working part-time on campus at the marketing department and was holding down an internship while at night I was working as freelance photographer for the underground music scene in LA. I would cover shows for $60 and basically shove my business cards at other performing artists in hopes that they would reach out and hire me. I was studying graphic design at the time but wasn't 100% sure that it was for me yet since I seemed to get noticed more for my photography then my design work. Well one day my friend, Rubaie, sent me over an application for an internship at Sumerian Records. They were looking for a part-time designer so help with social media layouts. At the time, it seemed like a perfect fit for me considering how much I loved music and at the time Sumerian was one of my favorite labels. I really didn't think they were gonna look twice at me. I had no experience in the music industry aside from my photography and my portfolio was mainly brand work. Well the second I walked into the label, I basically told myself that I needed to be a part of this world and I would do anything to prove I belonged. I think the art director saw that and saw the potential I had and offered me the job on the spot. It was unpaid and for school credit only but it felt like my first big break. Here I was touching designs that belonged to some of my favorite bands. My art director, Daniel McBride was truly amazing and patient and trusted me enough to bring me on to one of the biggest signings that the label had ever had. I think at that point, I had only been there for a few weeks when McBride came up to me and asked me to help design a logo for Jonathan Davis (vocalist of Korn). He had just signed to the label for his big solo debut, it was a pretty big deal at the time. I had to sign a NDA and couldn't tell anyone about the project for months and it killed me, haha.
I pretty much thought I was just going to do some comps that my director could riff off of and take credit for. I was just an intern so what say could I really have? As it turns out, it didn't go that way at all. I did about 50 comps before we landed on a design that Jonathan liked and we ran with it. The logo combined his initials and read JD front and back. It ended up going on stage scrims, drum kits, vinyls, CDS, merch, and even some people got it tattooed on them! That was pretty crazy to me to have someone have my artwork permanently tattooed on them and they had no clue I was the one that designed it. At the time the whole thing felt pretty surreal and I think the reality set in when I saw my name on the back of the album credits listing that I helped with the artwork. It was that moment that I told myself "I made it". I finally felt like an accomplished designer and for me, it was my big break. To this day, it's one of my favorite projects in my portfolio almost five years later. Now, looking back at it, I realized that I did that logo basically for free because I was an unpaid intern and Jonathan still uses that logo on everything. That's just crazy to me, haha.
My internship with Sumerian definitely gave me the confidence I needed as a designer and assured me that this thing called graphic design was the path for me. I really owe it to McBride for just giving me a chance, he jokes that I was his best intern. Throughout the years, we've stayed in touched and it just awesome to see the creative direction he's taken the label in with the rest of the Sumerian crew. I did that internship up until I graduated and that's when the real panic set in because now all of my peers were getting job offers and here I was with no real offers. It really made me feel like I had to compete with everyone else and prove myself now by getting a real "adult" job. I was so dumb for thinking that way! It was a few weeks after I had graduated that I had gotten two offers back, one was a really promising internship with this marketing agency who did ads for Nike and athletes and the other was a full-time position with a back-end car ad agency. Obviously, I took the full-time position because it had a "salary" and a "401k" and I was desperate to stick around in LA instead of moving back home to the desert. It ended up being a miserable experience. The job itself was nothing like what was explained to me. We really were back back-end designs out of clip art assets. If you've ever seen the Penny Saver car ads, that's what I was doing except for email. These spam emails of car ads would get sent out to dealerships for them to send out to their clients or new potential clients. It wasn't a very fulfilling job and I knew that if I stayed there that I wasn't going to advance myself as a designer and that really upset me. On the second day of work, I came back home to my friend's place that I was crashing at and called my mom, crying. Yes, crying. I just felt like I had messed up my entire future and any designer knows that your first job is a crucial part of your career and can sometimes make or break you and I felt like I was breaking two days in. My sweet mother instantly started sending me job applications and at this point, I had decided that any job would be better than this one. That maybe if I could hold on for a month then I could land something new. Well this one application caught my eye because it was a sports internship and I knew nothing about sports design. I sort of yelled at my mom that I would never land a position with a sports team and she talked me into applying to the LA Chargers. Like, I knew football but I never paid much attention to it on tv. I knew that the Chargers were my brother's favorite team and that their quarterback was Philip Rivers and that was the extent of my knowledge. I ended up applying that same night and the next day at work, I got an email from their creative director that they wanted to interview me! It happened that fast and I was just in disbelief and hopeful all at the same time. During my first week check up with my manager, I told her that I was meant for something more and that the LA Chargers wanted to talk to me and if I got the position then I was leaving. By the end of that conversation, I had quit and walked out of that office. I'm sure my manager thought I would never land that position but a month later, I had moved in with my girlfriend and her family in Orange County and was now the newest design intern of the LA Chargers.
Again, this was all because someone saw potential in me and decided to give me a chance, and this time it was for a national sports team. I was a nervous wreck on my first day and met the other design interns and we all thought that we would be making coffee runs and delivering mail because it's the NFL and surely they weren't gonna trust us with anything. That couldn't have been further from the truth. Immediately after we had our orientation, they put us to work creating social media graphics. That was so nerve-wracking and stressful because now not only does my design have to be good enough for my manager to like it but thousands of people are going to be looking at it online, judging it. Everything we did from that point on represented the brand. By the end of the day, our managers were so impressed that they just kept sending us more to do, haha. Even though we were interns, we were treated like full-time employees and were equal members of the team. We worked six days a week, 8-12 hour shifts, and we gave up holidays, birthdays, and other events because the sports industry is an entertainment industry and it was happening 365 days a year. However, there was just something about sports that clicked for me. It ended up being my niche and all of a sudden, I was able to do something that my peers from school couldn't. I loved the nonstop work, I loved being in an environment where I could interact with players and capture their personalities in our designs. Being able to see the other side of sports is what drew me in, just like with music, there is so much that happens behind the scenes to make an organization like the Chargers run and I was now a part of that. I think some people might be surprised that a 3rd of the staff at the Chargers was interns doing everything. Pretty much everyone in the creative and social media department were interns running the accounts online and creating the visual brand that the Chargers are now known for. They're one of the best social media teams around and rightly so. They actually just won an award for it by the NFL. It's just wild to think that the look of the Chargers today is due in part to the intern class I was a part of. Our managers trusted us and let us experiment to make the Chargers LA's team. I got to do more than just social media layouts, a lot of the projects I worked on were billboards, signage, in-stadium assets, logo, merch, etc. We touched everything at the Chargers and I soon found out it wasn't a common thing in sports to have an in house design team that could do everything. Sports design to me was just branding but for a very specific medium. I learned so much from my time there that by the time my year-long internship was coming to an end, I just knew that I had to stay in sports so I took a chance and applied for a full-time position with the San Francisco 49ers.
Unlike most of the design community, the sports design community is actually really welcoming and supportive. No one sees each other as competition but as equals that we can learn from. We all talk to each other and interact over Twitter and hype each other up when we see our graphics online. I feel that is a very unique atmosphere to be a part of. The moment I got hired by the 49ers, I was just automatically welcomed into the sports design community and not only by designers but by fans of the team too. It became apparent to me that my job wasn't just to design to make the team look good but to design for the fanbase as well. Working at a legacy franchise like the 49ers meant keeping up higher standards because we were representing decades of history in our work. It was a lot of pressure to get stuff just right. Luckily I was a part of a 5-person team who were more than supportive and helpful. They became like my second family to me, and the organization itself just cared about their employees. It was by far one of the most healthiest workplaces I've ever worked at. It was a night and day experience from the Chargers in terms of how things were done and the fanbase was more involved and intense. If the fans didn't like something, they told you, haha. I grew a lot of my independent design style while at the niners and I was able to incorporate that into my actual work. I got to experience things that the average person never would like going to the Super Bowl my first year working at the niners. That was the highest honor in sports, I think to design for a worldwide platform. You're just as much performing as the players are on the field. Most people don't know but game day graphics are done in real-time and you're communicating to about 15 people at once, working in sync to pump content out to go out in minutes to the public. Now do that while working the biggest game of your career and your head wants to explode, haha.
I got to experience and grow so much because of the 49ers and the opportunities they gave me to succeed. I create some really great campaigns with my team like "Faithful To The Bay" and involve so much of our own personal styles into it that it's one of the projects I'm most proud of being a part of. We truly got to create content that we loved for the fans and for the team and that made it feel extra special, especially when the pandemic hit. The sports community was rocked and it affected my mental health, along with other members of my team. The only thing that kept me going was my teammates and the work we were creating. The work meant something to people. In this dark period of time sports design became the saving grace all of sudden to create with a purpose. If you kept up with sports then you saw it, the quality of work around the league improved and fell into a greater demand. I don't know what it was but by the time October of 2020 came around I was mentally burnt out. The remote work and social distancing started to really get to me and I fell into a deep depression and you saw it happening with just about every other content creator in the league. We were overworked and underpaid and now our safe places at home were now our workspaces and it almost became impossible to draw a line between work and home life. I loved my team, the organization, the fans, and the entire NFL community but at this point, I was exhausted and was seriously thinking about leaving sports altogether. I just had no desire to go on and create meaningful designs anymore. My passion was just gone. I did small things to try and help myself but it got to a point where I sat down with my team and my CMO and was just like "I need a break". Thankfully, they were understanding and they gave me all the time I needed to heal myself.
A lot of people lost loved ones during this pandemic and I was one of those people. I just didn't know how to deal with it and how to help my family other than just give up what I was doing to move back home. I really thought that was the solution. My girlfriend, however, was the one that pushed me to keep trying. If it wasn't for her, I don't know what I would have done. It was around November when the Seattle Kraken had announced that they were looking for a designer and jokingly, I asked my girlfriend, what if we move to Seattle? That conversation turned into me messaging a friend who was working with the Kraken. A week later, he had pressured me into applying. I wasn't even sure I wanted to move into hockey let alone seek a new sports design job. I was still working for the 49ers and it wasn't like I needed a new job, but I needed a change. I interviewed over the following month and the more I talked to the people at the Kraken, the more I wanted it. I almost didn't even follow through on the first initial interview because I was just so defeated by life at that point but I'm so glad I did because now I'm with a really great organization doing something I love, which is branding. The Kraken stands for everything I believe in and they believed in me while I was at my lowest and that spoke volumes to me. I'm now creating a sports team from the ground up with an amazing group of people. Not many people get to say that they helped brand a new sports team let alone get to design for them everyday. I gotten to work on some really amazing projects and even though a lot of what I do now is more behind the scenes instead of the in-your-face social stuff, I've never enjoyed my work more. I get to touch a lot more of the branding work within our organization and work with our merch retailers to design clothing that suits a Seattle audience. We're trying to be a diverse brand that stands for the city of Seattle and I think that shows. It's why the team had 32,000 ticket sales in the first day. It's a special feeling to know my job exists because of the fans and everything I do is for them in retrospect.
I wouldn't dream of giving up my job in sports, I couldn't imagine doing anything else really. It's my niche. It's not meant for everyone and I'm lucky enough to be a part of this world and have other young designers reach out to me to be a part of it too. My goal now is to just help as many young designers as possible because five years ago, I was where they're at now. I often get to speak at my undergrad, CSUN and share with students what it's like to be in my world and it's because of them that I fall in love with my job over and over again. I also still freelance as a brand designer during the off-season. I've gotten to work with some amazing brands like Foreda Golf, French Fry Media, Killer Merch. I love branding in general so any chance that I get to do something not sports-specific I jump at it. Sometimes I have to pass up really great opportunities though because I don't have the bandwidth with my current role. It's demanding and long hours but it's fulfilling work. At the end of the day when it's all said and done, I just want to make dope shit! It's the motto I live by now.
Would you say it's been a smooth road, and if not what are some of the biggest challenges you've faced along the way?
Definitely not a smooth road. I truly had to learn the hard way about being a graphic designer from making my own mistakes. Everything from taking the first job offered to me that I quit in three days to leaving my comfort zone in California to challenge myself mentally as a person and as a designer. I've faced imposter syndrome many times and even to this day, I believe I'm not as "good" as I should be. I constantly feel like I'm trying to play catch up in a world that is ever-evolving. I've had to prove myself as not just a designer in sports but as a gay woman in sports, where sports is mostly dominated by white men and it can very much at times feel like a boys club. League clubs are constantly trying to diversify the workplace which is an amazing thing to do but often, it can feel like you're just marking off a checkbox. I've had to try and make my work stand out on its own and have it speak for itself instead of others judging my work because of who I am as a person.
On top of the normal growing pains of being in sports design, I've had to move several times and start fresh in a brand new city. This often meant my girlfriend sacrificing her career for mine because she believes in my dream. I have to prove to myself everyday that her sacrifices are worth it by sticking through the bullshit that comes my way sometimes.
As I mentioned before, I dealt with depression in 2020. When I was very young, I was diagnosed with an anxiety disorder and still deal with it to this day. When the Pandemic hit my anxiety overtook me and through me into a deep depression and I would just hide behind my work, growing through the motions. Mental health in the design community, not just sports, is something that is severely swept under the rug. We just don't talk about it enough. IT's a part of the culture and we all know it but somehow, we feel if we say it out loud then that makes us less capable of designing. In reality, it doesn't. I was fortunate enough to work with a group of people that really cared about me and knew that if I was burnt out then it wasn't fair to myself to keep going. They stepped in and held me together. We had each other's backs and we actually talked about life outside of work and how it affected us all because we were all going through the same thing. It was a really unique thing to experience together.
Thanks – so what else should our readers know about your work and what you're currently focused on?
I'm a sports designer and in simple terms that means I'm a graphic designer that works in sports. Designers in sports do just about everything that you can think of, it's not just making cool posters and social graphics all the time. When most people think of sports design, they think of ESPN or Fox Sports and they probably focus on the animations or team matchup graphics on social. That's all very surface-level stuff. What I do as the Kraken is primarily branding. I work with the brand team here and we create concepts and storylines that are then transferred to real-life applications. We do everything from internal branding within the organization to public street branding and national broadcasts. We often storyboards ideas for tv spots (commercials) and partner with outside agencies to create content. Part of our job is designing the retail line of the Kraken and working with our retail partner BDA to create merchandise that is engaging with our fanbase. On a day-to-day basis we're creating social and digital assets for departments within the organization and up keeping the branding of our sister brands such as the Kraken Community Iceplex, 32 Bar & Grill, and One Roof Foundation. We also work with our in-arena entertainment team in creating the overall in-game experience. Part. of my duties are also to attend and work games and update live graphic content for our social channels.
So in a nutshell, I guess you can say that my specialty is brand design and development. That's what I'm known for along with logo design and my photography. I'm most proud of playing my part to bring the Kraken organization to life. It's been wild ride so far and we're only getting started. Aside from the Kraken, working with the 49ers at the Super Bowl and then bringing the Faith to The Bay campaign to life have been some of my favorite accomplishments. Anything that I get to do that allows me to be creative and share my pop-punk style of design to the fans is always a special thing to me. In terms, I think my design style is what has set me apart from everyone else and it's definitely what got me noticed by the Kraken in the first place.
Are there any important lessons you've learned that you can share with us?
It's okay to make mistakes. It's not going to be the end of my career if I mess up and ask for help. I take every mistake I make as a learning moment to improve upon myself. I ask for help and clarity on everything now. I over communicate because that's the only way I can function at work now.
Also, I learned it's important to not jump at the first opportunity that comes my way because it may not be the right choice for myself in the long run. That first job I took out of school taught me that sometimes it's better to take a lesser position that I'm going to learn more from instead of something else that has a larger paycheck attached to it.
If I'm not enjoying my work then how can I expect everyone else too? I know the second that I stop enjoying what I'm doing then I need a change to adjust myself.
Take care of your mental health. It's so important and crucial to your work-life balance. Setting boundaries at work and at home to decompress is so healthy for yourself.
Contact Info: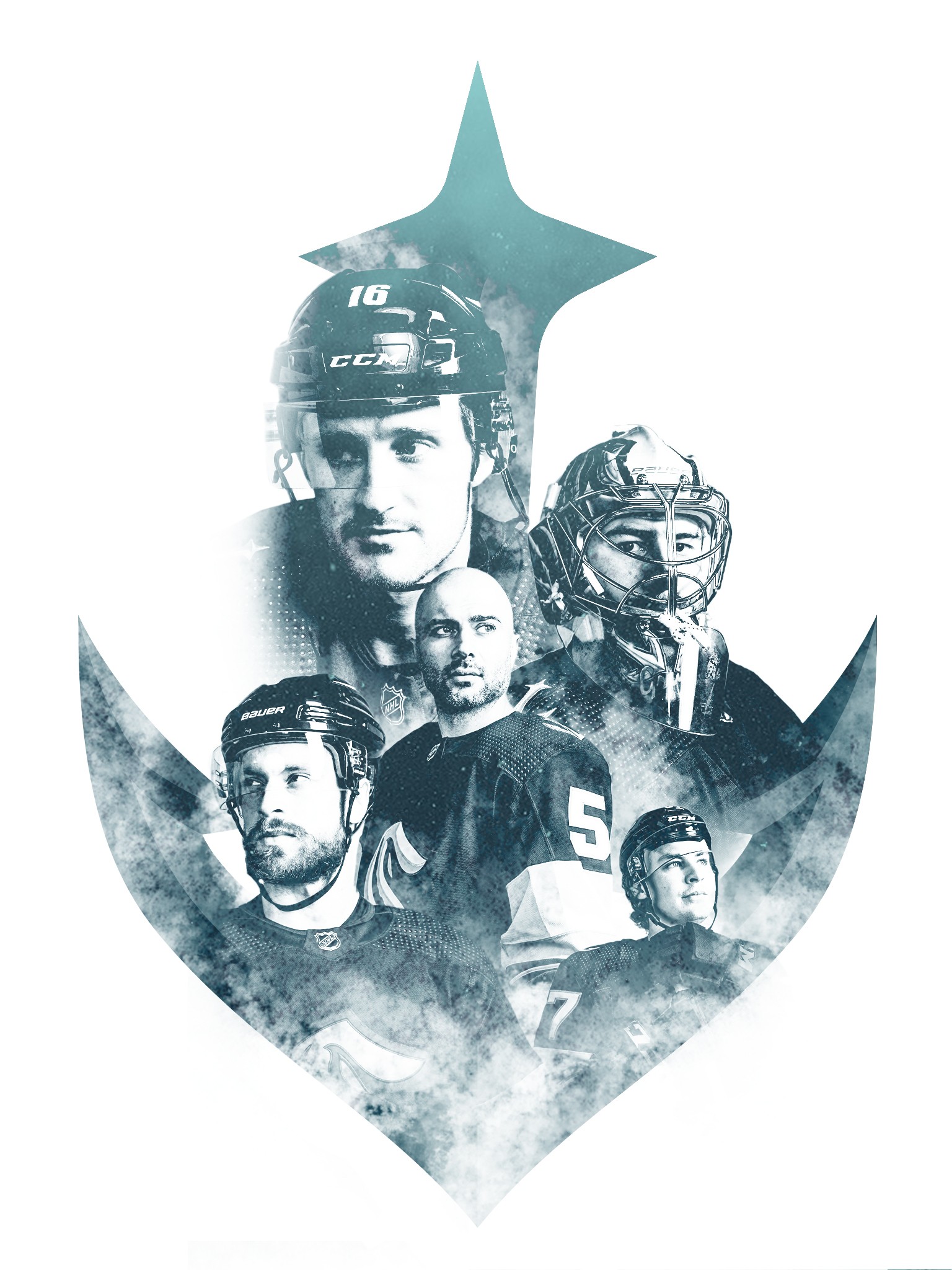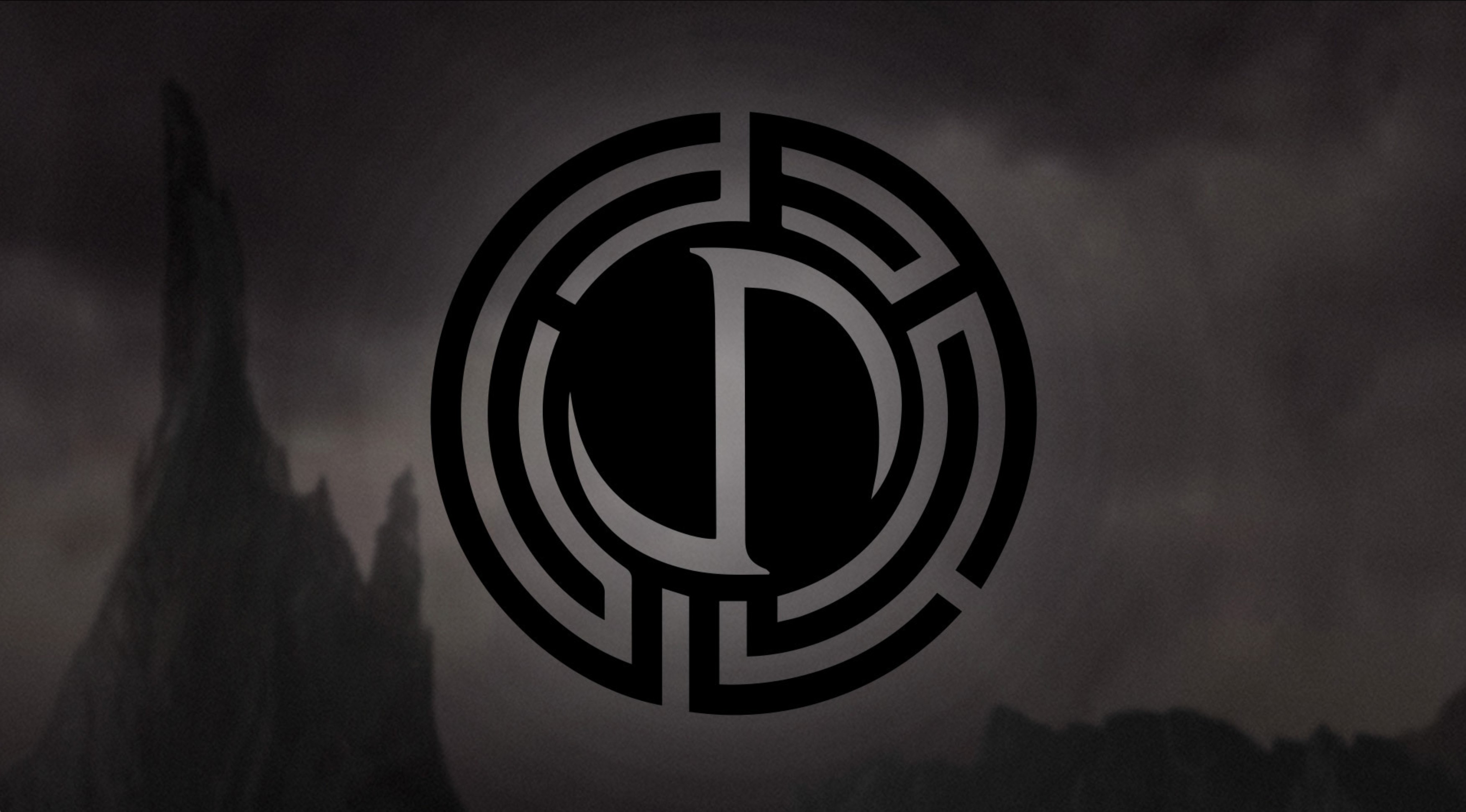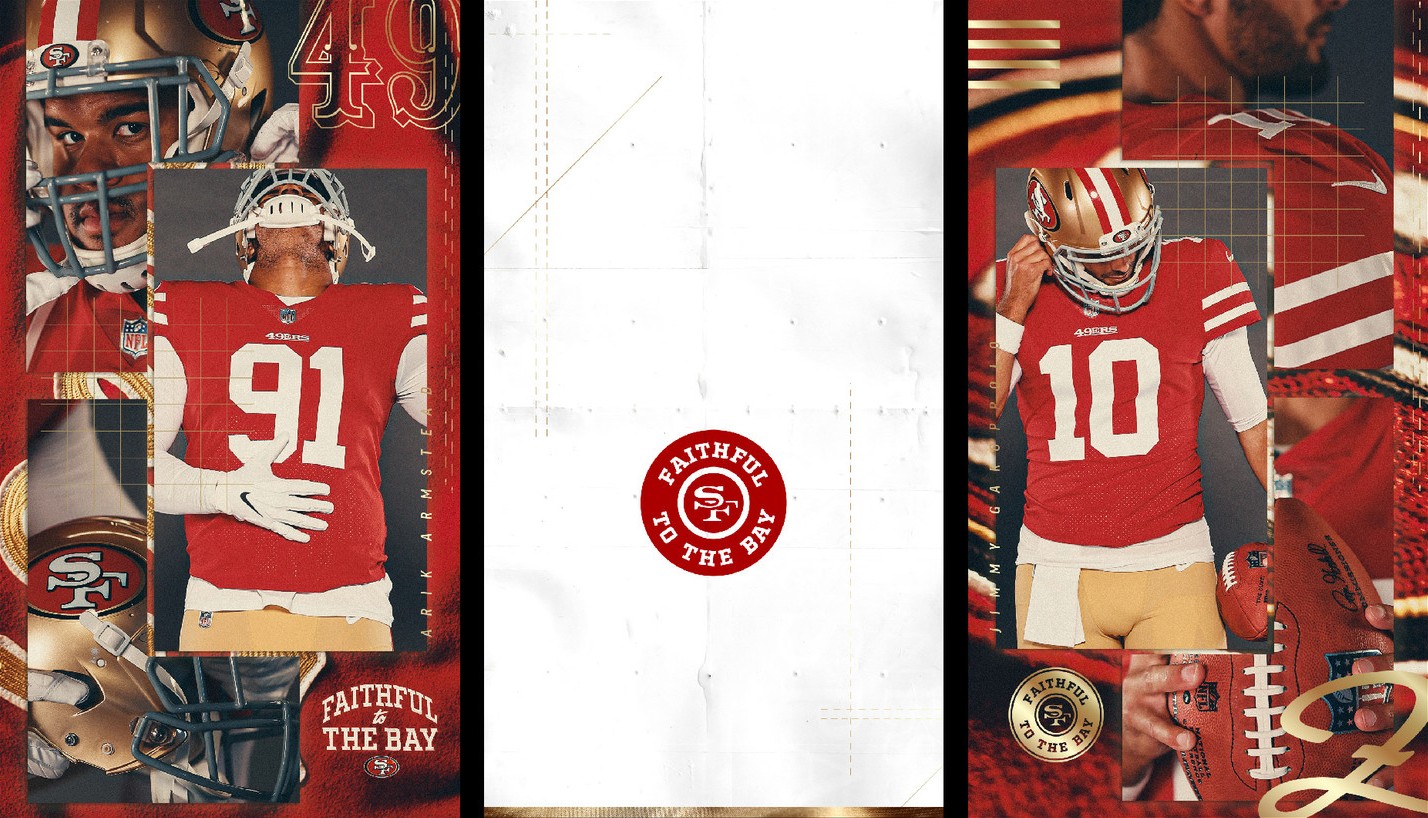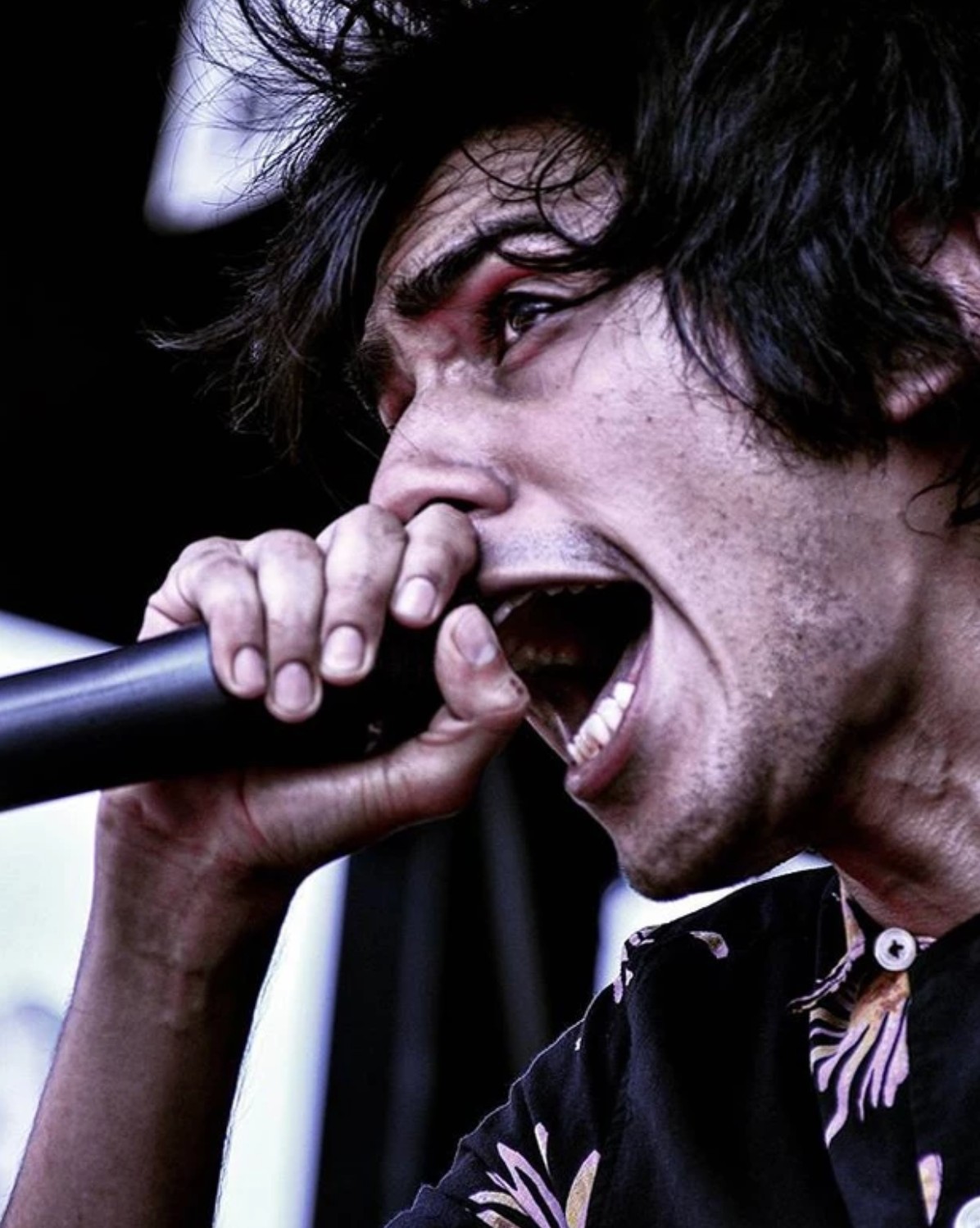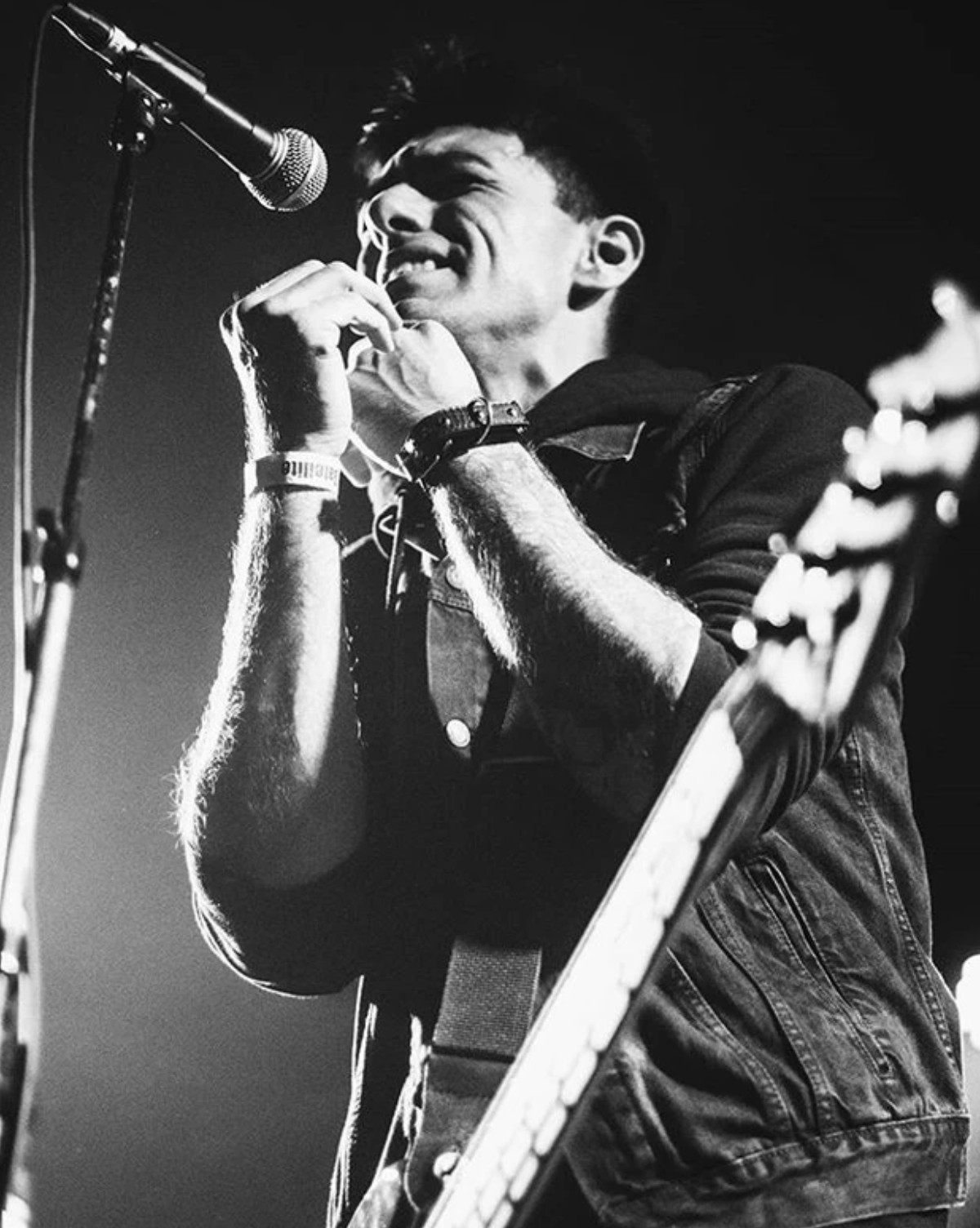 Image Credits
Photos and original artwork by Carly Sarno, courtesy of the San Francisco 49ers and Seattle Kraken.
Suggest a Story:
 VoyageLA is built on recommendations from the community; it's how we uncover hidden gems, so if you or someone you know deserves recognition please let us know 
here.