Today we'd like to introduce you to Beatrice Anne Buenaventura.
Hi Beatrice Anne, it's an honor to have you on the platform. Thanks for taking the time to share your story with us – to start maybe you can share some of your backstory with our readers?
I found yoga by complete accident during my last year in high school, the summer between junior and senior year. I decided to go on a school-sponsored trip to Spain with my classmates instead of enrolling in a summer volleyball camp that happened to be scheduled at the same time. Because of this, my coach dropped me from the Varsity Volleyball league for my last season, and I didn't even show up for try outs (I never regretted this decision). Having had an active lifestyle: setter for the women's volleyball team during the season, practiced with the men's volleyball team during the off season, and competed in club volleyball, I craved for something to do with my time and energy. Illinois is unbearably cold during the winter months, and impossible to do activities outdoors. I decided to join this all-inclusive gym, complete with an Olympic sized pool, an expansive workout floor, group fitness studios, an indoors rock wall (that was the tallest in the country at the time), fancy showers, a cafe, and basically over 100,000 square feet of space dedicated to pursue an active lifestyle. The gym happened to be right across the street from my part-time job and open 24/7.
After trying different group classes, I noticed something on the calendar titled: "IronWoman: An Introduction" that caught my attention. Not knowing what to expect, excited and a bit anxious I walked into the room and saw people sitting on rolled out mats on the floor. Thinking this was completely normal, I grabbed a mat and joined everyone in uniform. Totally clueless that this was not the usual set-up for what I thought I was there for, a woman walks in with this calm and soothing demeanor. She had a pleasant and easy energy that was impossible to ignore. She begins by asking us to stand and to step to the front of our mats. She proceeds with saying something along the lines of "Welcome to Introduction to Ashtanga Yoga, thank you for being here. Let's begin!". Being a shy teenager, mortified at the thought of attention directed towards me, being singled out was not an option. I was there to stay for the class. Not even halfway through the class, I had already forgotten about "IronWoman: An Introduction". I was already drawn in and immersed by my first yoga class. I was young, but I hadn't experienced anything quite like that before. It still felt as if I had been doing it my entire life.
In 2006 I enrolled myself in my first yoga teacher training in a yoga school in Chicago, IL. During this time, I would meet my first teacher, Rich Logan. I attended and observed many of Rich's classes throughout the years. He taught me about safe asana sequencing, anatomy, philosophy, and assisting bodies. 16 years later, to this day, Rich continues to be my teacher, mentor, and friend who ignited my everlasting desire to observe, learn, and work with the human body. I met and practiced with many 'famous' teachers at this school. In 2013 I took a second teacher training in Peru, that became a transforming time for me, as I had gotten in contact with my biological father for the first time. I was only beginning to learn how to navigate this world after been given a different lens in which to look through. In 2018, a week after moving to Los Angeles, I went to India to take a Jivamukti Yoga Teacher Training at Radhanath Swami's Govardhan Eco Village, located in the Maharashtra state of India. I had my eyes on a Jivamukti Yoga Teacher Training since I started practicing in 2003. Yet another transformative time in my life. It was during this training that my biological father would leave his body and return back to 'home'. After the Jivamukti Yoga Teacher Training had ended, I headed to the Philippines to visit my father's resting place.
Returning to Los Angeles was difficult, re-acclimating to the realities of living in an expensive city in the richest country in the world. I remember randomly breaking down in tears at a store while shopping, everything was tunnel vision. The accessibility and availability of everything at my fingertips was a realness that was too much for me to handle. I started looking for 'work' in yoga and took the necessary steps to establish myself as a yoga teacher in my new city. I did the daily grind of working at a local yoga studio and sprinkled myself around different areas of LA and SGV teaching at fitness gyms for about a year. As I started to build rapport and create relationships with my students, my ability to teach the style of yoga I wanted was very limited. The gyms regulated all of the classes, which I understood. These were not yoga schools, and this was not my calling. One morning I received a message from a Jivamukti Yoga Teacher in New York. She introduced me to an Advanced Certified Jivamukti Yoga Teacher, who was opening a Jivamukti Yoga School in the Arts District of DTLA. HaChi and I connected shortly after being introduced, only to learn that we were two souls that had found one another in previous lives and again in this life. We opened the doors of LaLaLå Jivamukti Yoga DTLA January 2019, then covid came around the following year and took everything away in July 2020.
In March 2020, we had to shift gears from indoor to outdoor yoga classes. It took time to find and finalize these locations at parks, event spaces, and a local venue/office offered their space to hold our weekly yoga classes. We had to connect and tap into the major online platforms, which felt very alien to us. We encourage disconnecting from our devices as a part of our practice. When almost everything shifted to having an online presence, it only made us become even more connected, which felt counter intuitive. But this was a time when all of us needed to and could lean a little more on one another. Our mental and physical health were also casualties of this global pandemic, and we still continue to navigate how to make sense of our world. In June 2021, a friend and student of mine invited me to come take a yoga class at this studio in Frogtown, called ROAM. It was the first indoor yoga class I had taken since the closure of yoga studios and gyms. My first experience 'OMing' indoors, after one and a half years. As cheesy at this may sound, my soul wept. I am a Bhakti yogi by heart, and chanting is where a lot of my internal work happens.
Upon introducing myself to thank the teacher who led class, Chad Dennis also happened to be one of the owners. We connected over yoga, tattoos, and it was his birthday that day. Chad Dennis, Jenn Perry, and the Roam family have played a very large role that brought me back to that same magical experience I had stumbling into that very first Ashtanga Yoga class 19 years ago. I have found my new hOMe, teaching yoga Roam Los Angeles in Frogtown. I am so grateful for this family and community, I honestly don't know what I would be doing right now without them.
Would you say it's been a smooth road, and if not what are some of the biggest challenges you've faced along the way?
Being a yoga teacher can have just about as many obstacles as anything else. These may vary depending on the individual, but it's safe to say that there is quite a bit to consider when becoming and being a yoga teacher. It can take years of practice, experience, and dedication to find one's voice and place in the pantheon of yoga teachers. Finding a mentor and taking the time to study with that mentor (should they be available) requires time, resources, and commitment. The community is huge, and it can be intimidating at first to figure out how and where to begin. At first, one may teach community classes (free classes) at their local yoga studio for a year or two, and perhaps at some point be offered a regular scheduled class(es) throughout the week, and during a time most people wouldn't prefer to teach (typically the early morning classes). This could go on for another year or two, allowing that teacher to hone in on their skills, continue their education, study their practice, having the experience, and build a student base. There may be a time that a yoga teacher will teach 15-20 classes a week (which is ALOT!). Teaching this many classes a week can and has often led to a burn out. Though not ideal, in many industries this would be referred to as "paying ones dues".
I could probably go on and on, listing obstacles and challenges that I and my fellow yoga teachers have struggled and experienced. This pandemic has revealed how important this practice is for the health of our communities and ourselves. It is so exciting to see more and more peer reviewed journals being studied and documented confirming the benefits of meditation and wellness. This was information and literature that was scarce supporting this practice that has helped us in many different ways throughout our lives. I hope to see more as we begin to look even further to the depth of knowledge that has been accessible to us for thousands of years.
Thanks – so what else should our readers know about your work and what you're currently focused on?
My name is Beatrice Anne Buenaventura, and I am a Jivamukti Yoga teacher living and teaching in Los Angeles. I teach yoga at ROAM Los Angeles in Frogtown. I enjoy learning about the human body, how it works, its connections, functions, etc… and I am also a chanter; a Bhakti Yogi at heart. In my classes, I am known for sharing and chanting mantras, scriptures, and ancient songs with my class. Chanting is a yoga practice that allows us to see our soul; our true selves. Chanting lets us create and experience vibration in our physical form. I am proud of how far I have come along in my journey. I am blessed to have met and crossed paths with my humble and knowledgeable teachers, mentors, and friends. I would not be the person or teacher I am today without the dedication and commitment of my teachers to their practices. It is because of them that I have a clear understanding of who I am, what kind of teacher I would like to be, and honoring the origins and roots of the practice. I believe that may set me apart from other teachers.
Where do you see things going in the next 5-10 years?
In the next 5-10 years, I see yoga becoming something that may enter the office buildings, schools, and work environment in other industries. I realize that is something that is already happening, but I have a feeling that it will become even more accessible to those who are in need of the practice and those who already enjoy the practice. A more 'regular thing'. If there is anything to learn from this global pandemic, it is that breathe is what defines our life. The quality of our breathe, the duration of our breathe, the awareness of our breathe. Everything is surrounded and is capable of happening so long as breathe is flowing. There are peer reviewed journals on the effects and benefits of meditation. Its effectiveness on reducing stress, improving focus, reduces pain, increases creativity, and the list goes on and on. We live in a society that can be very stress-inducing and difficult. I could foresee having access to yoga and meditation to be beneficial for everyone.
Pricing:
Drop-In Class: $22
10 Class Pack $170
One Month UNLMTD $125
1.5hrs Private One-on-One $150
Contact Info: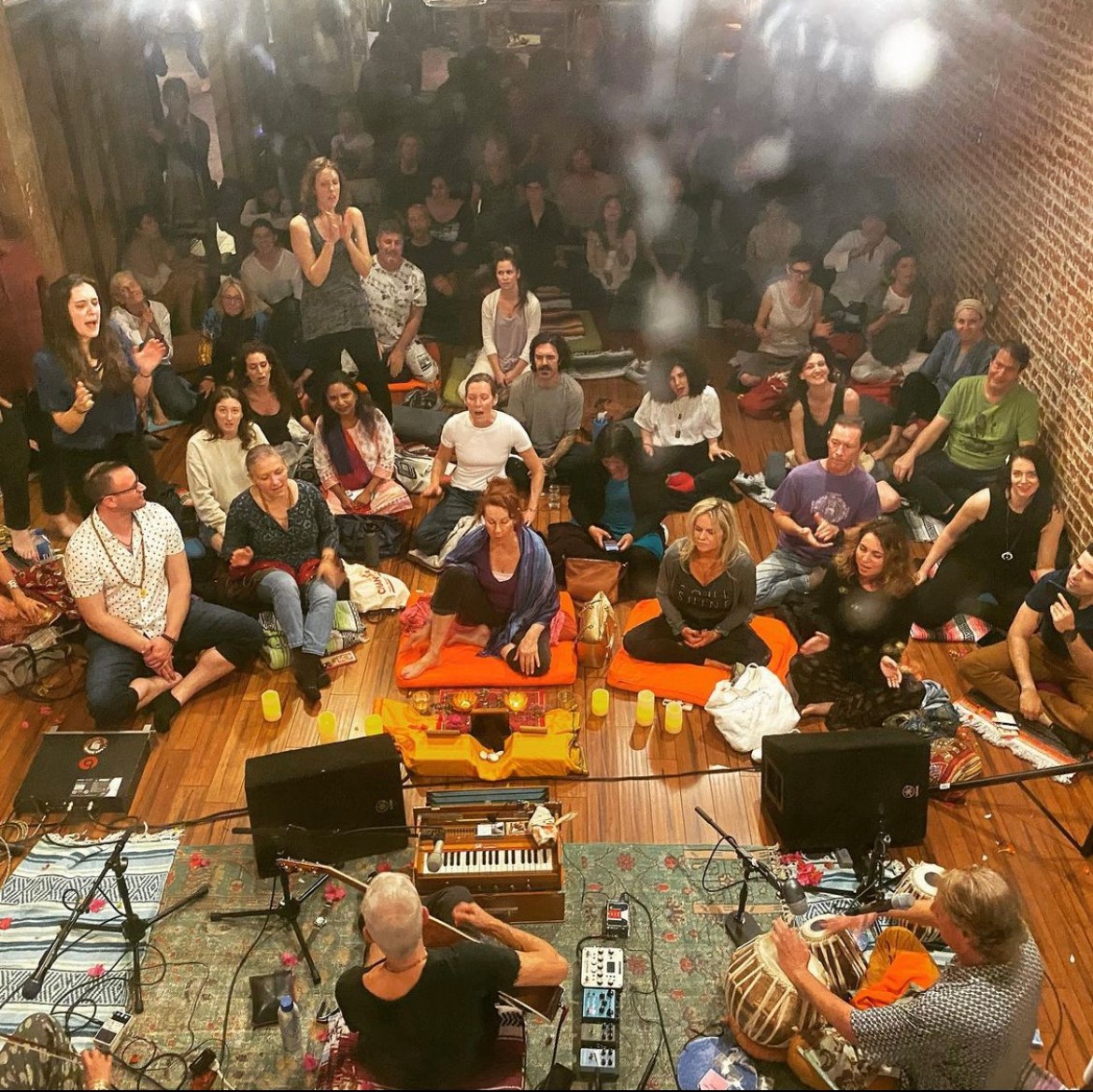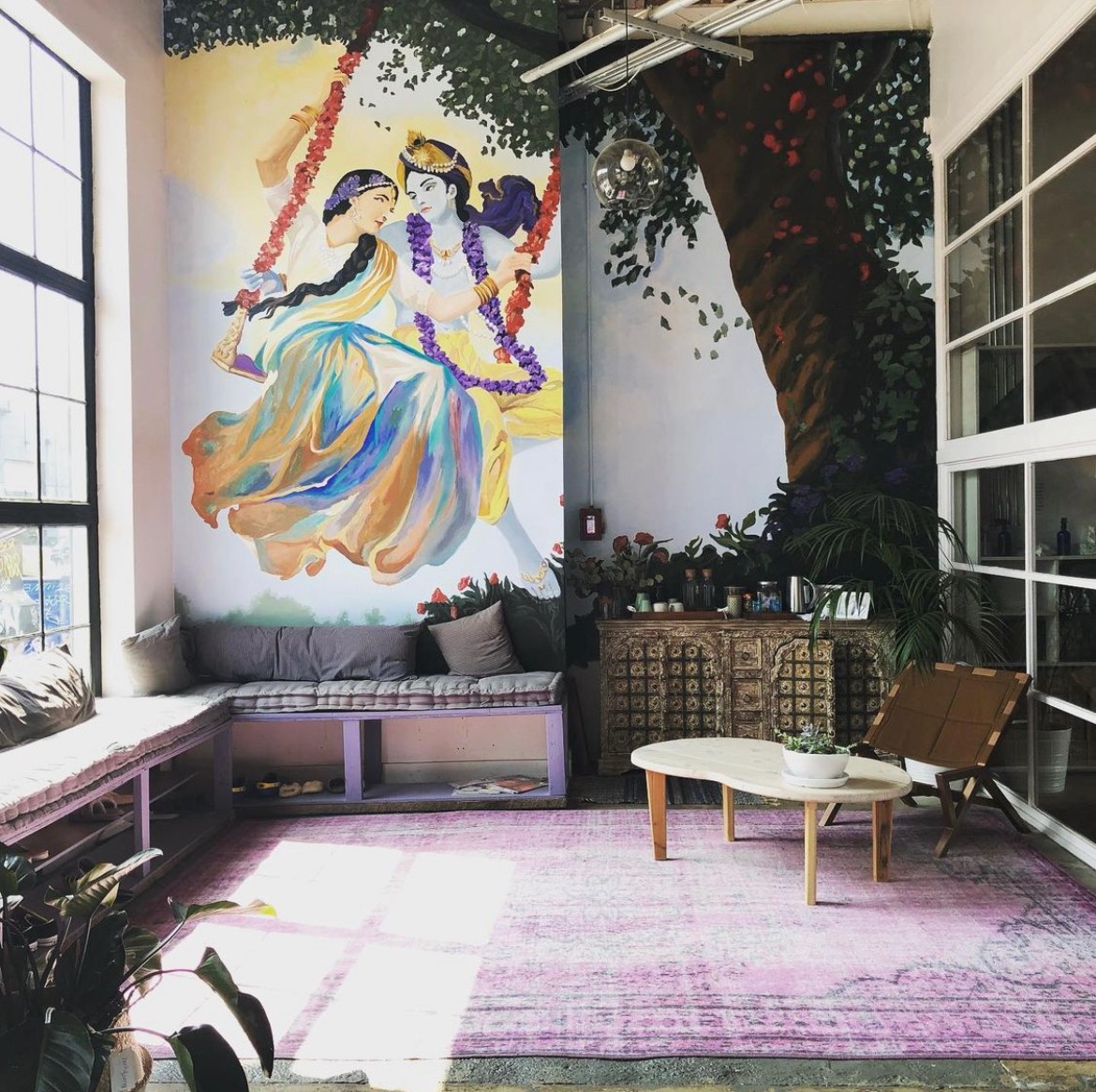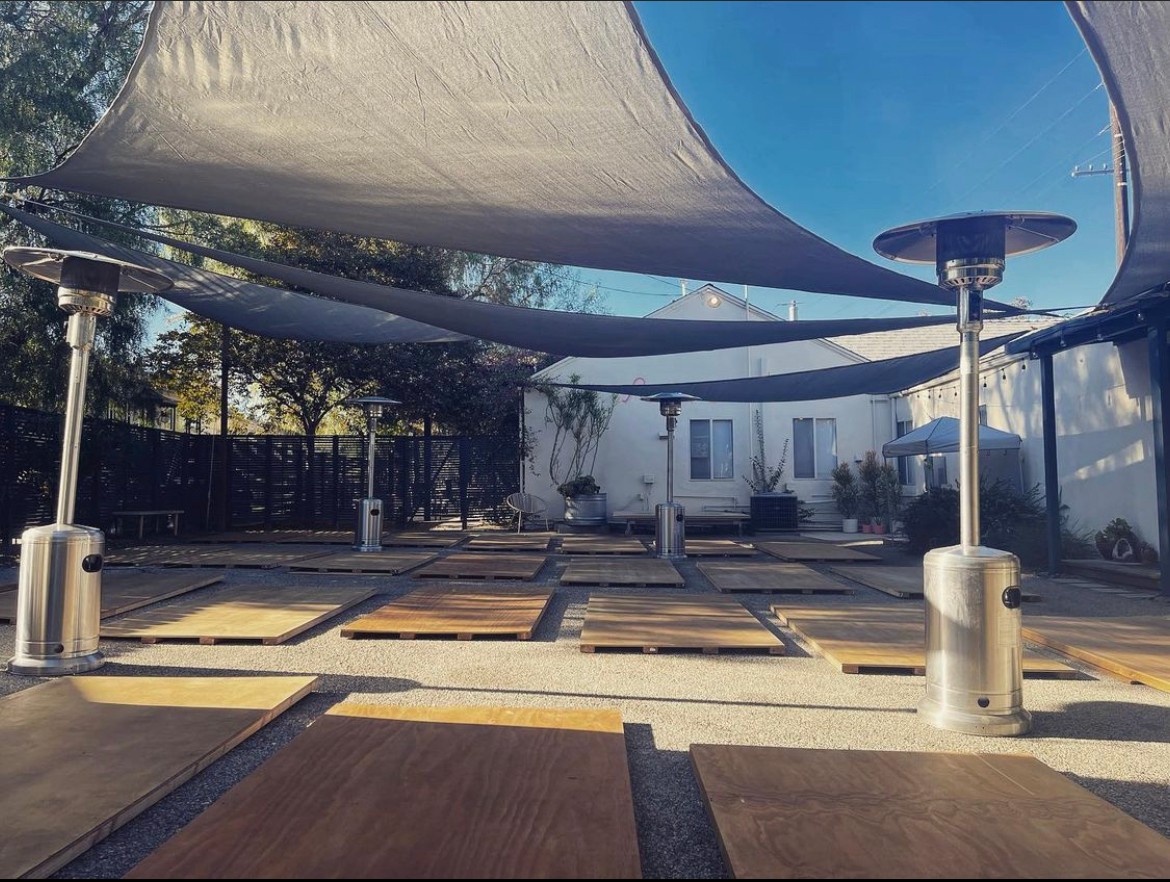 Suggest a Story:
 VoyageLA is built on recommendations from the community; it's how we uncover hidden gems, so if you or someone you know deserves recognition please let us know 
here.