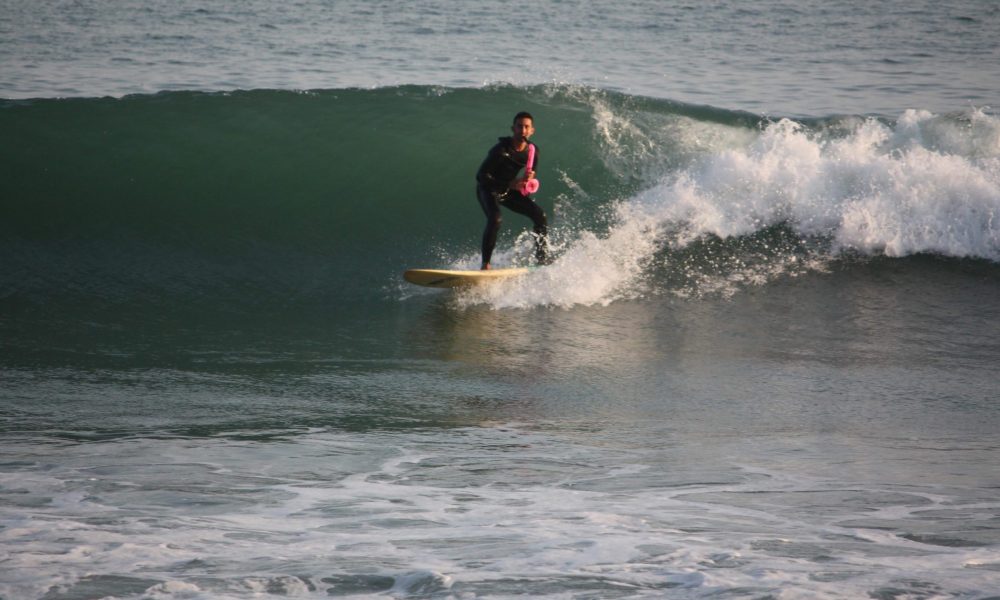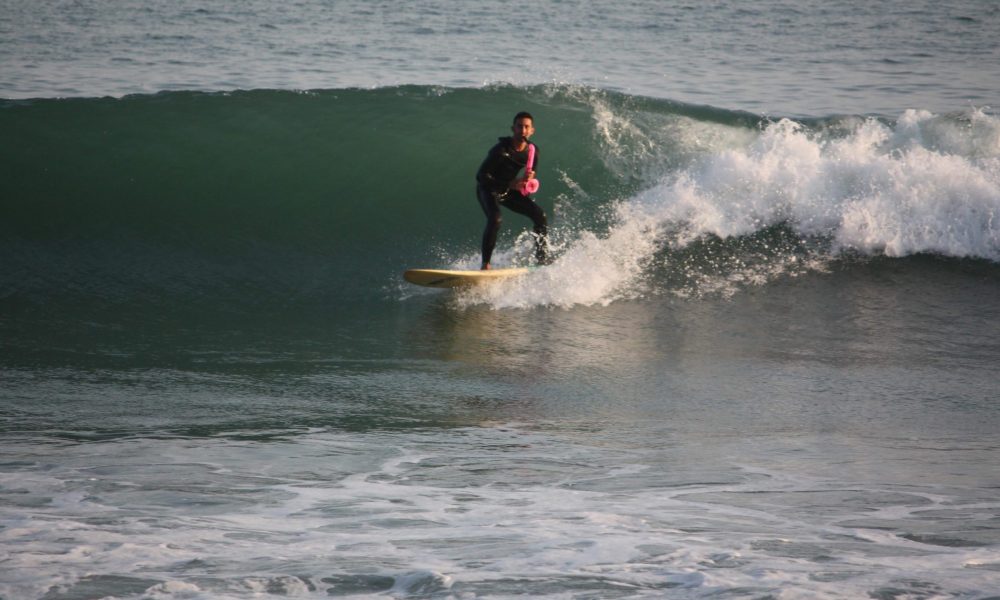 Today we'd like to introduce you to Ari Silberman.
Ari, we'd love to hear your story and how you got to where you are today both personally and as an artist.
I grew up in Studio City, and my musical studies began in the fourth grade when I started playing the clarinet at Oakwood School in North Hollywood. I was first introduced to jazz music in the sixth grade, and I quickly fell in love with the music. At Oakwood, I grew as a musician and began to explore improvisation and composition and many different styles of music. In high school and college, I was involved in many different ensembles and bands playing saxophone, clarinet, and bass clarinet. I am honored to have studied with Brian Walsh, Lisa Pimentel, Ivan Johnson, and Ben Macintosh at Oakwood School and Kasey Knudsen, Doug Leibinger, and Ken Cook at Sonoma State University. My music education experience at Oakwood School and Sonoma State were exceptional. I have a budding passion for music education, and I aspire to inspire and mentor the next generation of musicians as my teachers inspired me. Although only a select few students may pursue music in their post-high school studies or as a career, I aim to give all of my students the tools to apply music as a lens through which they view the world.
I have been fortunate to play in a diverse range of musical groups, including jazz big bands, small group jazz ensembles, a New Orleans style brass band, musical pits, funk and soul bands, and my friends' projects as well as my own.
After graduating college from Sonoma State University in December of 2018, I moved back home to Los Angeles. I am currently teaching saxophone and clarinet privately, working on my own projects, and studying and collaborating with saxophonist, composer, and educator Danny Janklow. In March of 2019, Danny and I started the company Conscious Collective Music. Our goals are to educate and inspire youth in music and to create a community of musicians dedicated to learning, promoting, and sharing the history of Black American Music. We are inspired by Nicholas Payton's message to use the name "Black American Music" as opposed to "jazz" because the title acknowledges the creators of the music. On May 18, 2019, Conscious Collective Music hosted our first concert in collaboration with Airbnb Experiences and the London based company Hidden Jazz Club. Seahorse Sound Studio in Downtown Los Angeles hosted our concert, and as to celebrate the youth in music we invited two young trumpet players to sit in with the band. Conscious Collective Music will be hosting more events in the near future. Check out our website consciouscollectivemusic.org and our Instagram @consciouscollectivemusic to stay up to date with us!
We'd love to hear more about your art. What do you do and why and what do you hope others will take away from your work?
I am a jazz saxophonist and composer, and I am inspired by the many great saxophonists, artists, and composers who created and changed the music: Lester Young, Sonny Rollins, Dexter Gordon, Hank Mobley, John Coltrane, Benny Golson, Thelonious Monk, Miles Davis, and so many others. I am inspired by their compositions, solos, work ethic, and life stories, and have a deep love for their music. I incorporate what I have learned from studying their music and what I have learned from studying with may amazing teachers into my music.
In my composition and arrangements, I like to inject some humor, a puzzle, or an "easter egg" for the listener to find. I allude to a different song, a puzzle about time, a social comment, or something I just think is fun! For instance, my composition "doN't noD" is a meditation about time. The piece is a vehicle for relaxation and reflection. Imagine yourself walking around a park or a track. Over time, you lose a sense of beginning, and each time around the track, you notice something new. While listening to "doN't noD," shift your focus from instrument to instrument; you may find yourself floating with the melody or making jarring movements with the harmony. But, all the while, you feel grounded in a constant pulse. The melody, title, and the time signatures (which change almost every measure) are all palindromes. Additionally, there are multiple times going on. The song has no set form and is meant to simply exist. I started writing "doN't noD" in the spring semester of my sophomore year, and it was inspired by learning about polyrhythms in Jazz Improvisation IV taught by Kasey Knudsen. You can listen to "doN't noD" on my website arisilberman.com.
I love bringing my music to life through performance and working with new people. Playing music with people and creating brings me joy, and I absolutely love sharing music moments with my peers!
What do you know now that you wished you had learned earlier?
My advice is to leave the house and go engage with art! The best places to meet artists and interesting, fun, and talented people are at concerts, art shows, dance performances, the theater, and everywhere else art takes place. When I moved back home to LA after college, I knew very few artists on the scene, and because I graduated a semester early only a small number of my friends were in LA. So, I went to shows, and jam sessions and I met many great artists and friends. It takes time to make those relationships because they are both personal and professional. I am still growing those relationships, but most of them started at a jam session or a concert. I encourage young artists to go out as much as possible to meet people and support your local scene. Feel free to reach out to me through Instagram or email to collaborate, play, or meet up – I'd be happy to hang!
Do you have any events or exhibitions coming up? Where would one go to see more of your work? How can people support you and your artwork?
My December 2017 EP "Flying Saucer Jazz Trio" is available to stream on my website arisilberman.com along with other videos and content. Follow me on Instagram, @arisilberman; and follow @consciouscollectivemusic and go to consciouscollectivemusic.org to see events we are hosting.
Offline, the best way for people to support me and my work is to come to my shows, say hello, reach out to collaborate, or take a lesson with me. I am grateful that VoyageLA is interested in sharing my story. Steaming my music and following my social media accounts is a small part of supporting art. I encourage your readers to support all artists at their shows and in their private studios.
Contact Info:

Image Credit:
Olivia Kohn, Lilly Chavez, Alexa Weber, Kasey Knudsen, Sam Ruda, Gio Mendez
Getting in touch: VoyageLA is built on recommendations from the community; it's how we uncover hidden gems, so if you know someone who deserves recognition, please let us know here.