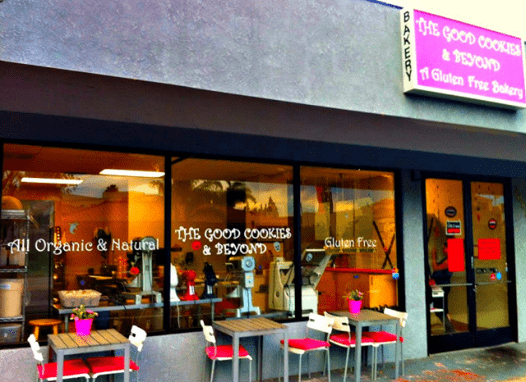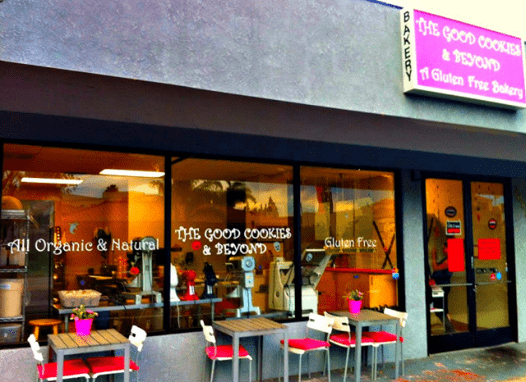 Today we'd like to introduce you to Torrance's The Good Cookies & Beyond.
I imagine many of your best customers don't even know the story behind The Good Cookies & Beyond – can you share some of that story with us?
My business partner, Lisa, and I started our bakery over 6 years ago with the desire to change the way people thought of "Gluten Free'. Lisas mother was diagnosed with Celiac Disease over 18 years ago, when there were no "gluten free" products on the shelf. So Lisa took it upon herself to start creating meals and desserts her whole family would enjoy sans the gluten.
I met Lisa in 2008, she always baked (for fun) these amazing cookies. One day when talking of our dreams and aspirations, we talked about starting a business selling these amazing cookies. I had a business background and Lisa had a baking background, so we thought it made for a great fit. Through our discussions on what our business model would be, I found out that these amazing cookies were gluten free and dairy free. From that point, I knew we could not turn back and we didn't. Six months after that night, we launched our business to the world at Abbot Kinney Fest. When we saw the desire for our products was real, we decided that in order to sell our products to the world, we needed to do so in a responsible and ethical manner. We decided that all of the products we were going to make from that point on, were going to be 100% Gluten Free, AND we were only going to use the finest, highest quality, pure ingredients. We vowed to never use a product that was genetically modified, or use any products you cannot pronounce. No chemicals, no additives, just pure, clean, real food.
After realizing there was a real need for products like ours in the community, we took a leap of faith and opened our bakery " The Good Cookies & Beyond" in Torrance, CA. We wanted to create a safe place where people with food allergies could come and buy anything they desired from fresh bread, to brownies, muffins and of course, cookies. and not every worry that there had been cross contamination along the way.
Every story has its ups and downs – what are some of the difficulties you've had to deal with over time?
It was very difficult. It took tons of persistence, perseverance, no sleep, and passion to be where we are today. Our largest challenge in the beginning was that we were so new we could not get a loan, so in order to grow, Lisa and I kept our full time waitressing jobs and put all of our money back into our business. This meant, we would work at our store full time, change in the bathroom (or the car, if we were running super late) and go into our "pay the bills" job waitressing over 40 hours per week. We did everything necessary to keep our doors open and to get ourselves to the next level. Today, we are currently both only working at the bakery, but our hours are still 12-14 hour days. We love what we do and wouldnt trade it for the world. The hard work for us pays off every time we see someone new walk through our doors. Our customers are the reason we are here.
The best part about independent spots, in our view, is that they are able to think outside of the box and experiment with new ideas, take risks, cater to niches, etc. How does that apply to you guys?
Our bakery is 100% Gluten Free and Non-GMO dedicated. In addition to this, we offer several other allergy friendly options such as Vegan, Dairy Free, Soy Free, Corn Free, Nut Free and Starch Free options.
We create everything that is made here fresh from scratch every single morning.
Most Popular Items
Organic Sandwich Bread

Our organic sandwich bread is made with 100% Organic ingredients baked from scratch every morning. It is soft and fluffy. It is also Gluten Free, Dairy free, soy free, nut free and corn free. It is Delicious!
Dietary: Vegetarian Gluten-free
Double Chocolate Brownies

Our Double Chocolate Brownies are soft, and decadent but not too sweet. They are made with Almond Flour, Dark Chocolate and Organic eggs. They are also grain free, dairy free, gluten free and contain at least 50% less sugar than a traditional brownie, but you would never know it!
Dietary: Vegetarian Gluten-free
Donut Holes

Our donut holes are one of our most popular items for all individuals alike. They are light, fluffy, delicous balls from heaven. They are also baked and never fried. In addition to being fabulous they are also, Gluten Free, Egg Free, Nut Free, and Soy Free.
Dietary: Vegetarian Gluten-free
Vegan Almond Joy Cookies (Almond Butter, Coconut, Chocolate Chip Cookies)

These are our most popular cookies! They are our cookie version of the Almond Joy Candy bar, but healthier of course! These cookies are soft, chewy and the perfect amount of sweet. They are also Vegan, Gluten Free, Soy Free, Corn Free and Starch Free!
Dietary: vegetarian vegan gluten_free
Banana Chocolate Chip Muffins

Our banana chocolate chip muffins are to die for! They are super soft, light, fluffy muffins with the perfect amount of moisture. They are made from all almond flour, flax seeds and organic bananas. They are super healthy for you, but you would never know it because they are FABULOUS! They are also gluten free, dairy free and Vegan!
Dietary: vegetarian vegan gluten_free
Ice Creme Sandwiches

Our Ice Creme Sandwiches are all Gluten Free, and Dairy Free! You can choose any two cookies and you also have a choice of three Ice Creme Flavors (We know creme is supposed to be cream, but it's non-dairy, so we spell it differently!) All of our Ice Creme Flavors are vegan and fabulous! Stop by anytime for your one of a kind, made to order, creamy, delcious, soft ice creme sandwich, made with fresh-baked cookies!
Dietary: vegetarian vegan gluten-free
Parking Advice:
Street parking is readily available for 2 hours. We also have additional parking in the back of our building which is unlimited.
Average Cost:$3.60-$10.00
Address: 2081 Torrance Blvd., Torrance, CA 90501
Phone: 310-320-7900
Website: thegoodcookies.com
Social Media links
Image credits:
Image credits of food – Jeffrey Harrington of AllenMae