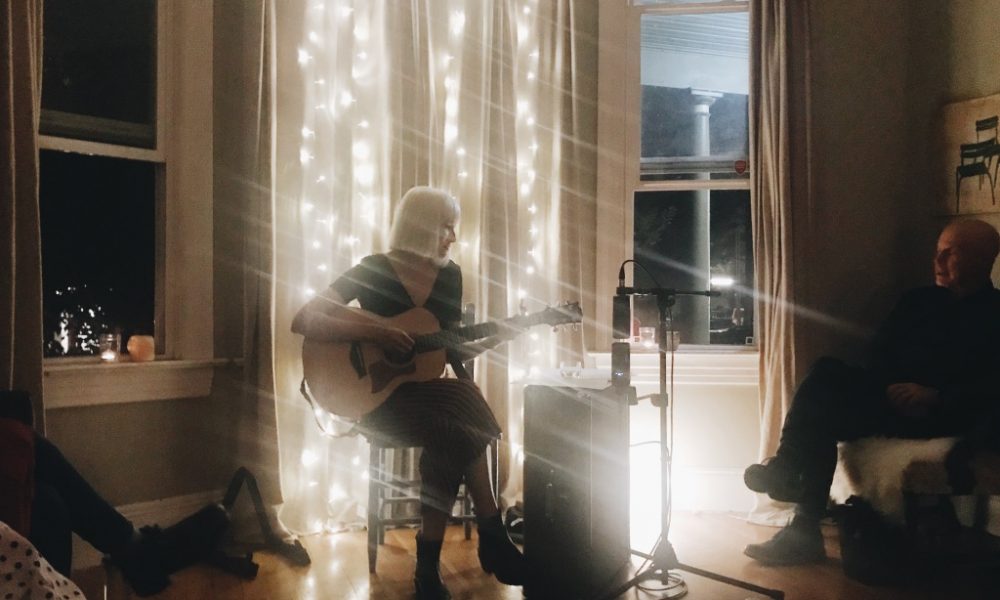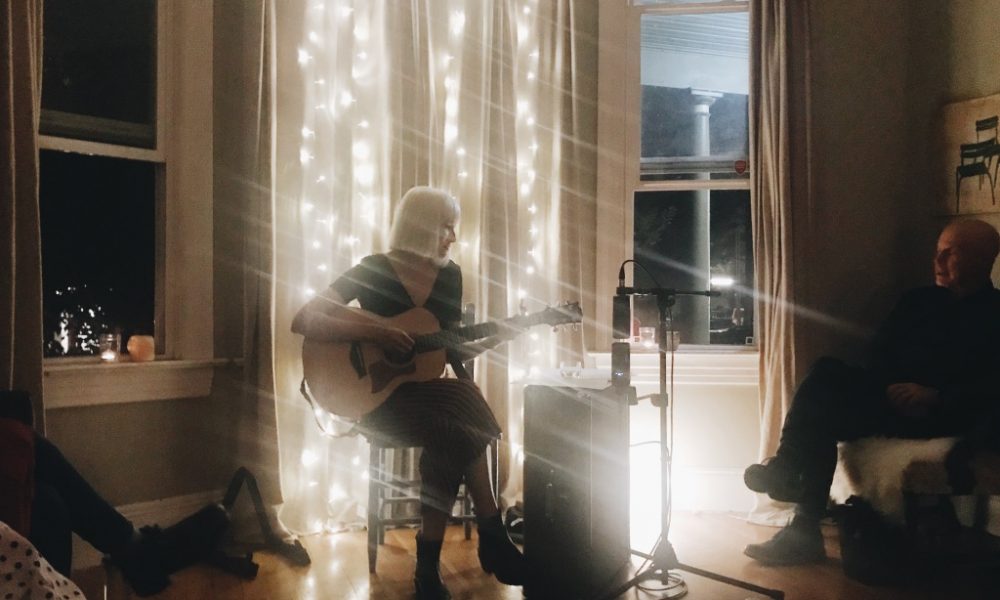 Today we'd like to introduce you to Molly Jenson.
Molly, we'd love to hear your story and how you got to where you are today both personally and as an artist.
Oh man, brief. Okay. I am a singer, songwriter, voice over actor and want to be illustrator/cartoonist. I've been singing since I was a kid and started writing in my early 20's. Soon after I began writing, I got a call from my friend, Greg Laswell, asking if I wanted to write with him and possibly record an album. A year and a half later, I released my first album Maybe Tomorrow. 3 years later I got picked up by a label and re-released that album. Even though I had a label behind me, I didn't get the kind of traction we thought I would and I burned out pretty quickly. Tired of the hustle, tired of touring, tired of trying to convince people to come to shows. I took a break from music in 2010 and started doing voice over work. I got married, started a videography company with my husband and after a year break from music, began doing some studio work with a little writing and singing for other projects on the side. In 2012, I joined a country band called Sam Outlaw and played with that band till early 2018. In 2017, I went through a divorce and started drawing cartoons as a way to process that pain. I also started writing for me again which opened up a new way of healing I had completely forgotten about. It had been 10 years since I'd written for myself and the floodgates opened. So now, I am living in LA, working on a new album, doing voice overs and drawing whenever I can. And hoping all of this will make me money somehow. I think this is the briefest I have ever been in telling my story.
We'd love to hear more about your art. What do you do you do and why and what do you hope others will take away from your work?
As a songwriter, it has always been important to me to be brutally honest in my writing. I want to be the type of person who isn't afraid to talk about the hard things. I want to help people feel less alone. So, I write songs that are raw and honest but hopeful. I think the message that comes out of me most is, "This is hard but I will get through it. I will be better because of this."
The same message comes through in my drawings. They are raw and honest but also colorful and fun. It's the idea that happy and sad or joy and pain can live together. There is space for it all. I think we are conditioned to believe that sadness and pain are negative things. And we should do everything we can to get rid of their presence in our lives. But I've learned that sadness and pain are part of life. They shouldn't govern our lives but having them around from time to time helps us, if we choose to learn from them, to be better people.
I hope people will see their own sadness or hurt in a new light after listening to one of my songs or looking at one of my drawings.
Given everything that is going on in the world today, do you think the role of artists has changed? How do local, national or international events and issues affect your art?
I don't think the role of artists has changed. I think we have always needed and used art to help us process things. If anything, I think the mindset of artists is changing. There is much more of a DIY mentality these days. We are realizing we have to rely less on big companies (ie. Labels) and more on the people who have been by our side all along (ie. Fans). Artists are asking fans to help fund new albums. House Concerts are getting more popular. I think we are all leaning on each other more for support and I love that.
My art is pretty personal but the bigger changes that happen in our world, the more I feel like I need to be even more honest and vulnerable. So, if anything, these events/issues/changes going on, make me want to open up more to help others feel less alone. We are all in this together. (Yes, I just quoted "High School Musical". It's a good line, shut up. Sorry I said 'shut up'.)
The sterotype of a starving artist scares away many potentially talented artists from pursuing art – any advice or thoughts about how to deal with the financial concerns an aspiring artist might be concerned about?
I believe, if your art is important to you, you can find a way to make it happen no matter what. But you have to be creative. Think outside of the box. See if you can do a trade for studio time, wake up early to write, sell some stuff so you can afford that guitar. Make coffee at home instead of buying a $7 latte every day and save that money. I think artists, me included, often use the excuse of "I don't have enough money" or "I don't have enough time" to avoid doing the work they know they need to do. But it's a cop out and we will only regret that excuse in the long run.
Do you have any events or exhibitions coming up? Where would one go to see more of your work? How can people support you and your artwork?
MUSIC (but also has links to everything) – www.mollyjenson.com
ART – www.instagram.com/heyjollymay
VOICE OVERS – www.mollyjensonvo.com
I am currently working on a new album. I plan on releasing it in 2019 but need help, monetarily, to make that happen. I'll be using a crowdfunding platform to raise money towards the end of the year. Follow me on any of my social medias (insta, FB, twitter) or sign up for my email list on my website to find out when I go live with the crowdfunding campaign. That is currently the best way to help support my work. And coming to live shows is the second-best way to help support. I always update my website when I have shows coming up.
Contact Info:
Image Credit:
Joseph Llanes, Rachel Castillero, Keili Fernando
Getting in touch: VoyageLA is built on recommendations from the community; it's how we uncover hidden gems, so if you know someone who deserves recognition please let us know here.