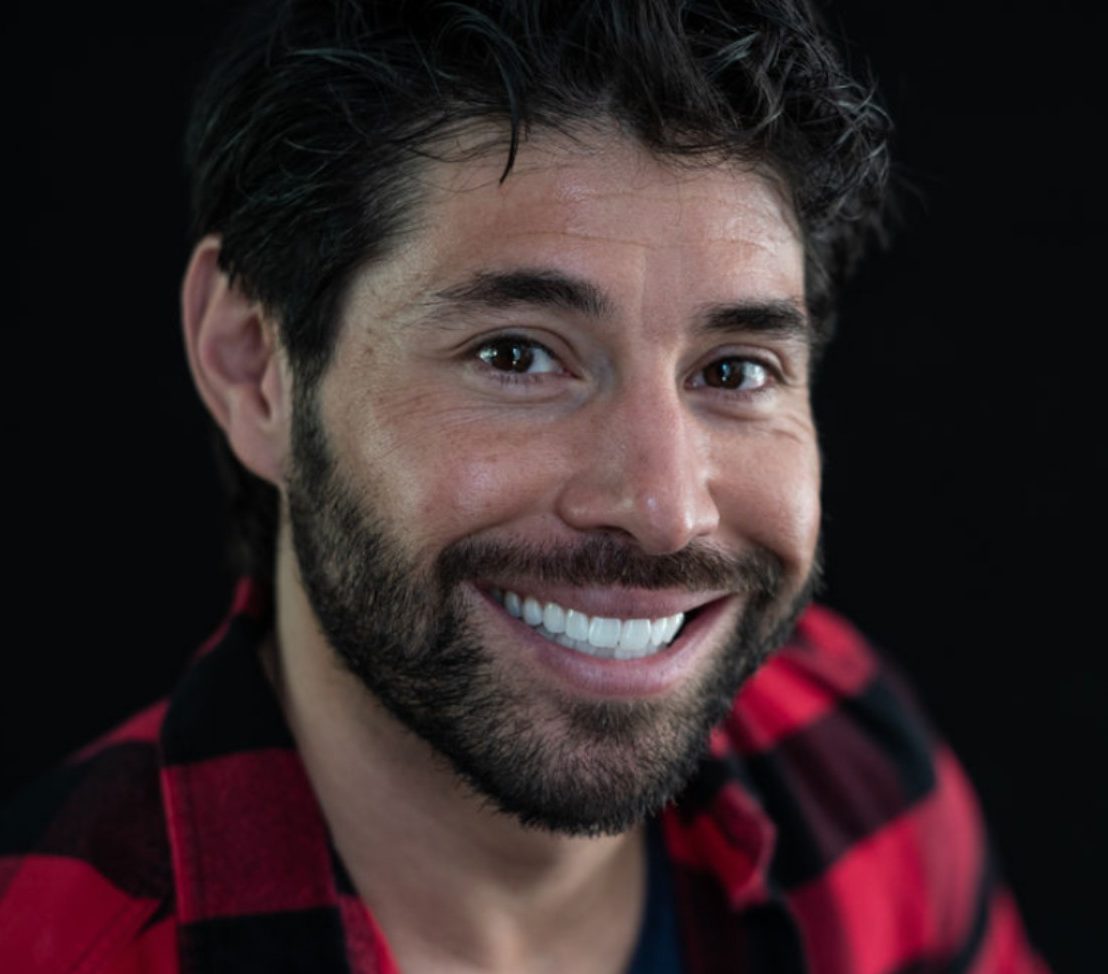 Today we'd like to introduce you to Michael Taylor.
Hi Michael, so excited to have you on the platform. So before we get into questions about your work-life, maybe you can bring our readers up to speed on your story and how you got to where you are today?
I consider myself a Fitness Coach. No, I don't coach a team or anything like that, well kind of, haha, but I coach or train a lot of families in-home. I'm what you'd say a fitness enthusiast. I personally train families, but it's not as simple as it sounds. Not only am I educated in a bunch of different training certifications like N.E.S.T.A., TRX, Kettlebell, and spinning; I also am certified in Trigger Point Therapy and massage therapy. Working out the body tears it down, which is good when we want to build and grow, but you also have to heal the body. So I also help with a holistic approach to diet and nutrition, supplements, mindfulness and breathwork, getting out in Nature and not to mention being a "life coach" and "psychiatrist" to everyone I train because sometimes the clients just need someone to talk to and vent! haha. But I absolutely LOVE and enjoy what I do! I get to wake up each morning and inspire people become a better human being to themselves, their families and the world. So I got into all of this kind of by accident. I grew up in Texas, the Dallas/Fort Worth area, and all of my childhood I wanted to become a professional baseball player. That along with a doctor, actor, lawyer, basically any successful job that you loved as a kid, lol. But really, I was an athlete. Baseball, soccer and football; all things I loved to play. And I was good at them all. Very good! haha. Growing up, my friends were probably a little jealous of me because I was pretty much good at ANYTHING I played! I was always a Fast learner. And because I was good and loved baseball the most, I thought it would serve me well in my young adult life to pursue and play.
After High School in Grapevine, Texas, I got a scholarship to a Junior college for baseball. Thing is, they still made you try out for the team. Ok no big deal. I CRUSHED the tryout. I went 9 for 13 over the two or three games we played. If you know baseball, that's not bad 😉 But for some reason, it was more political than I could ever imagine, and I was cut! couldn't believe it! I was devastated! So I left that school and went to another Division II school where my best friend was. So then I had to figure out a Major. Cant major in baseball unfortunately, haha so I got into acting. Again, fast learner and was able to score a scholarship for that as well. Thought it would be perfect play baseball, act and be with my best friends and while I was pursuing those passions in school, I was able to try out for a Single A team…a Walk on! BUT here's the catch. As I wanted to get bigger, faster and stronger, and little education I knew then about lifting weights, I ended up tearing and/or straining my right shoulder! OUCH, was it bad and so I ultimately got release from that team too. I literally couldn't throw the ball 10 feet! But I'm a big believer in Faith and everything does happen for a reason… it's up to ME to figure it out and do and Be something about it. So as I was doing my rehab on my shoulder, I ended up getting a job at a gym in Texas. Just front desk at the time. But really got into health and fitness even MORE! so then I left Texas, went to the Big Apple, NYC. Started a short stint in NY, but something more was calling me to Southern California.
At THAT time, I really thought it was Acting. Place where the Stars are, and to Be one! So as stubborn as I was, or I am a little, I packed my car and drove out to Los Angeles to pursue Acting and Training. And after a few more years of being seduced in the entertainment industry, I realized that it was not giving me any passion. Felt like I was losing my integrity. I wasn't becoming the Authentic, Loving, Responsible and Creative person I am today. So I fully gave that up, probably the only thing I've ever given up come to think about it and lead with my heart in Health and Fitness. I inspire some of the most amazing clients I work with. I make them smile, laugh and not to mention kick their butt in the gym! Yeah, I might be a little bit of a sadist, haha, but only the good ones are because we care enough to help transform your Life. So this is where I am today. Inspiring people with their health and fitness, making sure they not only stay in good physical condition but helping them go through Life with ease and joy. Being in less pain and THAT is what gives me euphoria, seeing and feeling that they are happy as well. And thats how I created my own business, Fitness Inspired Training. To be the Inspiration that it's possible to choose health and staying in gratitude. This is how I get to Serve my Purpose here on Earth.
Can you talk to us a bit about the challenges and lessons you've learned along the way. Looking back would you say it's been easy or smooth in retrospect?
It definitely has not been a smooth road. When I drove out to Los Angeles in 2005, I had NO idea where I was going to live. I was working at an equinox in Weho and asking clients and members if they had or knew of a place to stay. I slept in my car the first two nights up in the Hollywood Hills. Thank goodness I was working at equinox because I had a place to shower and clean up!! Haha. Then I was couch hopping for a good three months until I was introduced to this guy who needed a roommate, and I needed a place to live. So let's just say it worked out! Haha. So finally having a roof over my head, I was able to get myself Grounded, Focused and get a good grasp of how LA is run. Sometimes it felt like I was just being thrown into the fire…not having a place to live, sleeping in my car, not picking up clients at a gym because I was so young, new and green. I struggled financially, as I think most young adults in their early 20's do. Thank God I was a fast learner and was Guided with the right help along my path. And all of those adversities definitely made me a stronger man that I am today and wouldn't change ANYTHING that I've been through. Definitely gives me more character, experience and some of it was actually kind of fun.
Thanks – so what else should our readers know about your work and what you're currently focused on?
I'd say what I'm most proud of is my Mom and Dad. I'm definitely not ashamed to say, but I am adopted. I was adopted right at birth, so my mom and dad, they're my mom and dad! I was SO freakin Blessed to have them choose me, and in a deeper spiritual way, I choose them too. It's definitely a part of who I am, and my parents raised me right. I wouldn't change a thing from my childhood for all of the money in the world! I was for sure spoiled as a child. Haha. But if I was spoiled with anything, is most definitely Love! My mom and dad are the most Loving, Caring, Giving human beings on the face of the Earth and I'm so fortunate and blessed to call them my mom and dad! So having this experience ingrained in my DNA so to speak, it helps sets me apart from others. When I train, I don't just do Drill Sargent training drills and make them sweat till they're ready to puke (haha, just kidding I don't actually train like that!), I'm able to connect with them, Be Intuitive and really hear what's going on in there body, mind and spirit. So that keeps me Present with my clients and I'm able to be SUPER creative when I train them and it's definitely a lot of fun.
What's next?
I'm not too sure on my plans for the future. I don't really think about that too much. As long as I'm doing what I love, I will always be happy and Know that all of my needs will be met. If anything, I absolutely LOVE to travel, love to visit and explore new places, especially out in Nature and I love health and fitness…so ill be looking into doing fitness retreats somewhere down the road.
Contact Info:
Instagram: @TheJediTrainer
Suggest a Story:
 VoyageLA is built on recommendations from the community; it's how we uncover hidden gems, so if you or someone you know deserves recognition please let us know 
here.