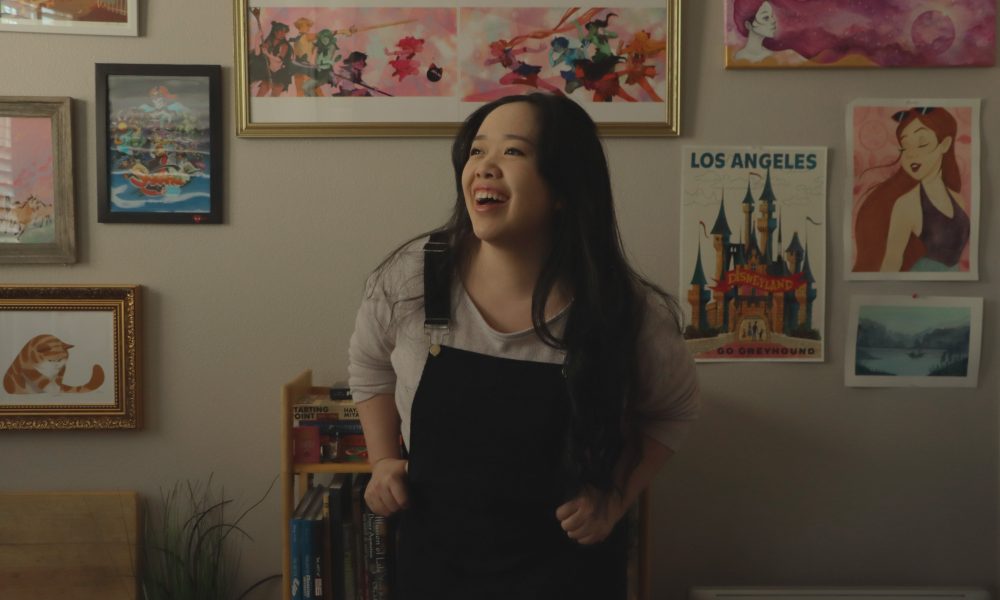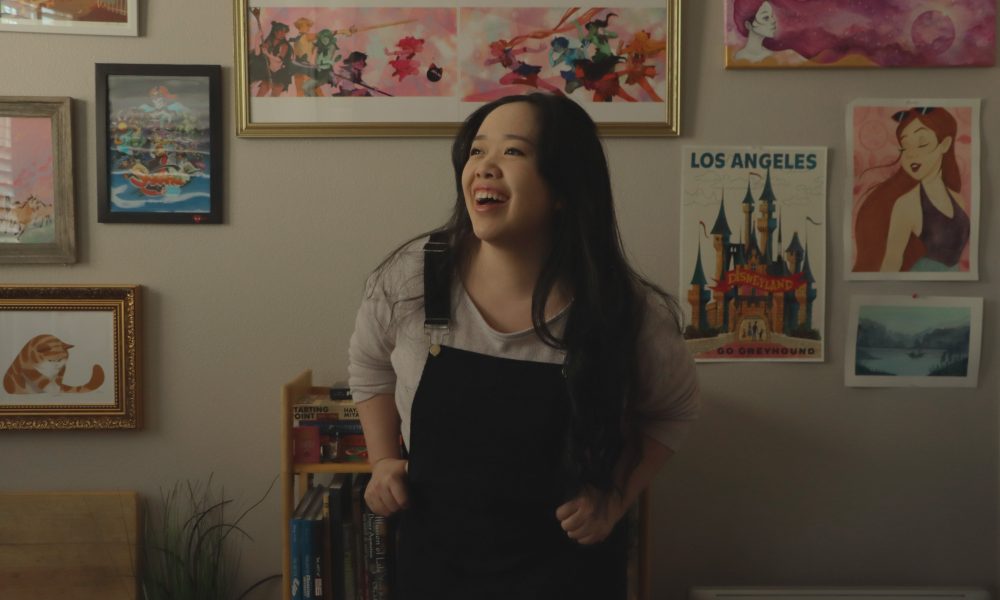 Today we'd like to introduce you to Melody Te.
Melody, we appreciate you taking the time to share your story with us today. Where does your story begin?
I wouldn't be where I am today without all the people who have helped me along the way. It all really began during my childhood. My infatuation with all things creative stemmed from a love of cartoons and not long after did I figure out how to preserve that into my adulthood. My parents fled their homeland in Cambodia to escape the Vietnam War and came to the States to live the all-American dream. They raised our family of five and started a successful business (S&S Donuts). While my parents had their hands full, it was cartoon shows, animated films, and Bob Ross that really helped shape my adolescence. In high school, I was exposed to the more professional aspect of what being an artist could look like for me. I'm so grateful for my art teacher Cindy Pharis, for always trying to help me grow and seeing the potential in not just me but all her students. I had my mindset on the path towards animation. After high school, my plan was simple: go to the best art school, get a degree, get a job in animation. While I applaud my ambitious past self, in hindsight, there was so much knowledge I was lacking. I had put all my eggs into one basket with Cal Arts as my school of choice. I learned quickly to use rejection as a fuel for success. I took night classes at the Animation Guild in Burbank to help sharpen my skill and help produce pieces for my 3rd application process. This was all still while working at my family's bakery.
One day a group of very sweet girls came into the shop and I could already tell from their giant moleskin sketchbooks that they were indeed artists. Thank you Christina Woo and Silvie Saslow (current Cal Art students) for coming in that day because that's how I learned about their Summer student residency. That was the best and most stressful summer I had ever experienced, but the perks of working full time and taking on a fast pace summer session meant I could treat my friends with donuts, haha. Donuts always seemed to help me along during this journey. Art students aren't the only specimen that loves the treat, but industry professionals too. Working the front counter at my parent's store allowed me to network with so many professionals. Thank you Edgar Lazzarbal, Shawn Murray, and especially Erin and Matt Bozon. My regulars turned into my mentors and I'm forever grateful for that. Edgar was always introducing me to other professional artists from various studios so I could pick their brains. Shawn was always feeding me new job openings and gave me advice on how to make a strong portfolio. Erin and Matt are like my industry mom and dad (sorry Brin and Luke haha). They were always cheering me on.
I was finally offered a position as a character designer for a well-respected studio, but alas was rejected. There had been so many rejections in between, but this one was the hardest because of how far I had gotten. I didn't have experience in a studio on my resume and that was the deal-breaker. When I told Erin, she immediately came into the rescue. The Bozon's are co-creators of Shantae, a beloved platformer game series developed by Wayforward Technologies. Long story short, Erin arranged an interview for a position at the studio. That's when I met the director at the time, Armando Soto (he's basically a walking fortune cookie dad joke). I never thought I'd find myself in the video game industry, but I absolutely love it. I'm still doing what I love and I'm learning so much everyday. The best part of working at Wayforward is not only the games but the people. There's a huge sense of community within the studio and everyone there is a swiss army knife, just full of so many different skills. As of today, I'm currently a character designer and visual development artist working on exciting upcoming projects!
Can you talk to us a bit about the challenges and lessons you've learned along the way. Looking back would you say it's been easy or smooth in retrospect?
The road to where I am now was definitely not a straight path, but I would not have it any other way. I think every little thing was serendipitous. It strengthened me as an artist and a person, but then again this is always easier to admit after you've gone through the motions, haha.
Thanks – so what else should our readers know about your work and what you're currently focused on?
I'm a character designer and also a visual development artist. Usually people stick to one specific role when it comes to the entertainment industry, but my indecisive self just loves everything about the storytelling process. Visual development in the game industry looks like concepts of props, stages, assets, and vehicles, etc… Character design is not only concept art for the look of character but could also include some action poses to help express a characters personality in their body language. It took a lot to get where I am, but I find myself missing the personal art I used to create when I had the time to do so. I get so excited when a game is announced that I had a hand in and it's definitely a proud moment, but it's the personal art I get to share with everyone online that makes me the happiest right now. This could be slice of life comics, random characters, or fan art, it's just those moments that remind me how much I love being an artist.
Where we are in life is often partly because of others. Who/what else deserves credit for how your story turned out?
Thank you Mom and Dad, for not only coming here to give us opportunity but also for all the hard work you put into raising us. Your work ethic taught me to keep going and your support has meant the world to me. To my sister Sochy, thank you for being the big sister role model and another creative in the family. You've taught me what perseverance looks like and the importance of appreciating people along the way. To my sis Cheng, another artist and my coworker. You've always helped me by being flexible to my school schedule and now studio schedule. Thank you for coming to my art shows and supporting me. To my brother Henry, you've always been my hype man and it means a lot how you express so much interest into what I do. Thank you for always believing in me. To Jessi, thank you for always buying my art. The fact that you display my prints all over your place warms my heart. You've always been the one to give me good advice whenever I felt like giving up. To Jack, you've believed in me from the moment you met me. That faith in me truly helped me get through some tough times. Thank you for all the talks you gave me over the years about my future. I'll hold every token of advice close to me. To Miko, your brotherly energy has always made me feel safe to reach out to you for anything. You supported me when I thought I was going to get into the fashion industry by letting me customize your shoes. It might seem like a small thing, but you made younger me feel like I was a professional artist already. To Bob, it means so much that you came to me for your logo design. It was so cool to see my art go from your vision to physical shirts. I know this also seems so small, but your trust in me made me feel so special. Thank you for supporting me. To Katrina, thank you for always loving and promoting my artwork. You've always been a cheerleader even to this day and I really appreciate you. To Laurent, Thank you for taking my photos for this article. It warms my heart to see you have so many creative paths open to you because of how talented you are. Thank you for always being there for me too. To Vanessa, my basically twin. It means so much to me that we both share a love for the art of storytelling in all mediums. Thank you for being my decision-maker and keeping my morale high during this crazy art adventure. To Richie, the love of my life, thank you so much for your unconditional love and never-ending patience. You always gave me words of affirmation that sent the imposter syndrome out the door. Thank you. I love you. I love you all! Thank you guys for watering this plant and helping me grow into the person I am today!
Contact Info:

Image Credits:
Laurent Chan (personal photo)
Suggest a Story:
 VoyageLA is built on recommendations from the community; it's how we uncover hidden gems, so if you or someone you know deserves recognition please let us know 
here.