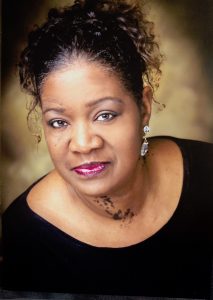 Today we'd like to introduce you to Melanie Lightbourn-Rowe.
Alright, so thank you so much for sharing your story and insight with our readers. To kick things off, can you tell us a bit about how you got started?
Sometimes, our journey towards any given path takes place on purpose; at other times, it is birthed out of necessity. From the root of my youth growing up in Nassau, Bahamas, I have always embraced the beauty of the arts. My mother was very creative and came from an incredibly talented family tree. Creativity is in my blood. The passion for this has never left- unashamedly, I crave the moments I am able to delve into the unknown to create something unique and intriguing. As such, I am a multifaceted woman and have the ability to do many things well. It is my blessing and also my curse. Creatives seldom complete projects, so I consciously decide to work on one until it is done. Yes, this determination translates into sleepless nights, often producing finished projects within an hour. As a children's book author, two of my published works were produced within that time frame with a third following the same pattern. Other lifelong dreams laid dormant within me until the world was forced into lockdown.
For many years, I adored fashion and often spent a ridiculous amount of money on designer…everything. One year, I became deathly ill with Lupus Erythematosus and immediately realized that materialism was not for me. I loved to look nice, but coming close to a near-death experience changes one's perspective on life. I dreamt of moments I could create a line that emphasized beauty without the cost or limitation of an individual's body composition. One could look royal in anything because it is ultimately a person's character that makes him priceless. It is with this truth that Uncut Legacy™ was ignited. We wanted to create an empowerment clothing line that proved ordinary people could look extraordinary in what we offer through our casual athletic wear. The pandemic allowed many sleeping entrepreneurs to awaken and step out on faith, introducing the best of ourselves to the world with the hope that they will receive not only our products but our message. My clarion call to all of our customers is to "Release the Royalty!" It is in each of us to do so.
We all face challenges, but looking back would you describe it as a relatively smooth road?
I am a single parent raising two teenage boys. To date, I have parented for 19 years having done this virtually alone. I am grateful to those who showed up from time to time to fill in the gaps when they were needed most. As parents, we sacrifice for our children, and this is usually second nature. We delay our dreams, postpone our vacations, and decry any effort to selfishly think of ourselves. While I worked extremely hard at "my day job" I did so in order to provide the best for my boys. Finances were often lacking, but I learned to become satisfied to live without things I desperately needed so they could have what they both needed and even provided for some of what they wanted. Professionally, I compromised by funding the dreams of my children in lieu of funding my own. Even now, money becomes scarce, as the bills never seem to subside when parenting solo; however, I am proud to state that my children and I have never gone without life's necessities and have enjoyed pleasures not afforded to many in our position. It is through my non-negotiable drive for excellence that we have not missed a beat. With God at the very center of all of it, we have made it thus far and will continue to thrive beyond these obstacles. It is never easy to handle challenges because the growing pains really do hurt. However, the path is necessary so that we might enjoy what joys await us on the other side.
Can you tell our readers more about what you do and what you think sets you apart from others?
Whether I wish to admit it or not, I am a lover of artistic expression in any form. I am intrigued when I witness the mind of an artist and how their work is an embodiment of culture, religions, political views, and life experiences. My specialty lies in the ability to walk into a space and infuse it with my essence; This could include creating a logo or design, writing a stage play and seeing it through to production, designing a marketing campaign, and putting my expertise on event planning that brings communities of individuals together. As an educator, I believe in arts integration in every content; at my former high school, I chuckled each time I saw the quote, "Earth without art is just "eh." My name derives from a Roman saint who was known for giving all of her wealth to charity in the 5th century. My wealth is my creativity; I want to give all of it to the world to make it a better place. I am the one others come to when they require a unique twist to a piece of writing, a work of art or anything that needs an enhanced flavour or touch. It is what I do.
When I think of my most proud moment, I would say it includes producing two children's books to date. We live in the space of "One day, I'm going to…" and are never moved to action. My work serves to heal the broken family unit, especially within mosaic populations. Fathers are absent and it is critical that they take their rightful places in their children's lives. I will not stop until this message is embraced in every American home. I am also proud that I have employed former students to illustrate my work. It is empowering when students understand how much teachers believe in their ability to be exemplary in their craft. It is my hope that when others see their work, it will open doors for them that they never expected or envisioned.
I am a unique individual. Physically, I have moles that are designed as a pattern on my body that identifies me as a walking piece of art. I am an educator, a writer, a leader, an entrepreneur, an artist, a mother, an innovator, an author, a lover of knowledge, and a woman who is constantly on the move to create a lasting legacy for my sons and a lover of God and mankind. There is no one quite like Melanie, and there shouldn't be. We are all part of this delicate quilt called life; find where you fit, understanding that no one's patchwork will ever look like yours.
We all have a different way of looking at and defining success. How do you define success?
Success is a subjective term and we all define it based on personal experiences. Success for a homeless individual might mean making it to a shelter on time and finding a bed for the night after attempting to do so for a month. For another, success might include kicking a horrible habit that has kept him or her captive for years. To me, success is moving beyond that which one claims is impossible with a lasered determination to silence the noise in his or her own head as well as the clashing cymbals of naysayers. It is the discomfort of sleepless nights and lonely paths to discover one's strength. It is understanding that today we will fail, and today it is OK to do it multiple times, but not OK to accept defeat in those failures. Success means waking up every morning with the anticipation of meeting the person who possesses your name only to find that you have now found purpose in being your best self. When life becomes unbearable, I am fortunate to have individuals in my life who remind me who I am. It is because of my parents, my siblings, my village and my children that I win. I am a miracle in the flesh and have no other choice but to thrive, because I am part of an Uncut Legacy™.
Pricing:
Our clothing is reasonably priced for all consumers
$15-$45
Contact Info:

Image Credits:
Digishots Photography Crysta Burgess Mike Harris Photo LA
Suggest a Story:
 VoyageLA is built on recommendations from the community; it's how we uncover hidden gems, so if you or someone you know deserves recognition please let us know 
here.