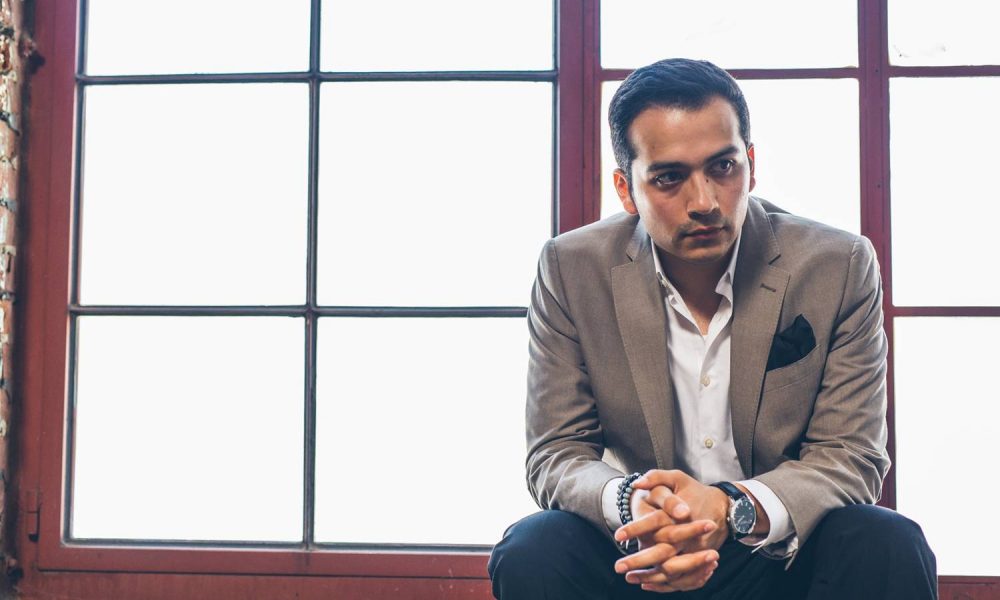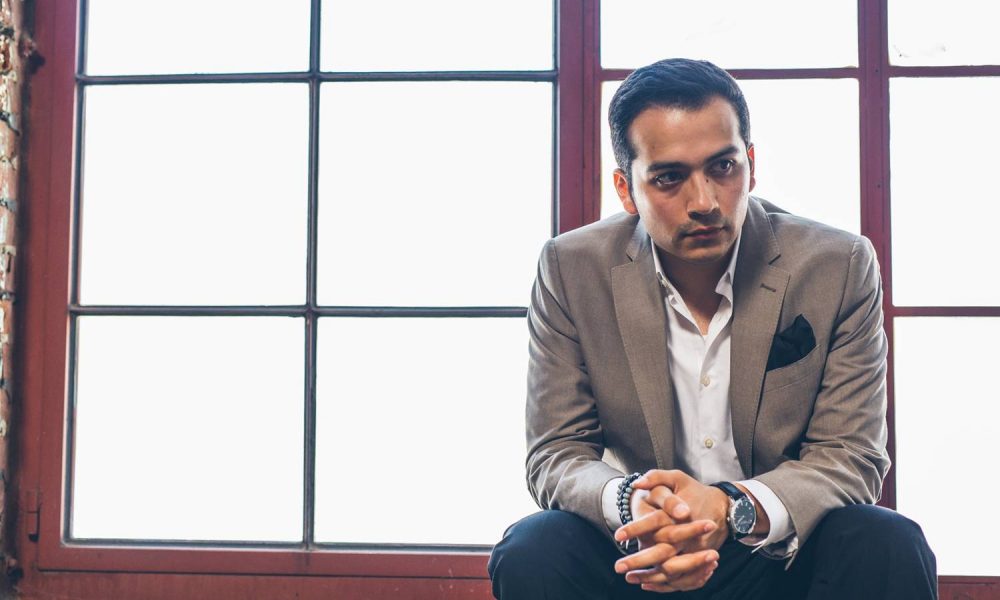 Today we'd like to introduce you to Matthew Garcia.
Matthew, we'd love to hear your story and how you got to where you are today both personally and as an artist.
I grew up in Pomona, California. My parents were from East Los Angeles and made the move East to try and provide for our family. This is not much different from any young couple at that time that wanted to do better for themselves and their family. What made this decision a crucial one that created a lasting impact was my parent's strategy. See, Pomona was a better opportunity at the time for my father work-wise, but it was not exactly a better area to live in. My parents often told us they wanted us to stay busy with positive distractions. Their weapon of choice… the arts.
I always loved to draw, and comic books were my escape. I started to draw from the pages of Marvel's Spiderman and also became immersed in DC's Gotham city and the adventures of Batman. It did not stop there. We additionally dove into the Los Angeles/ Santa Monica audition circuit as we also tried our hand at acting with small successes along the way. My parent's then discovered an arts-integrated elementary school that we enrolled in. Here I would be exposed to arts in various mediums that I may not have ever discovered on my own. Some of the arts included charcoal drawing, pastels, pencil drawing, real-life sketches, portraits, point perspective, pointillism, basic line, shapes, and shadow studies, cartooning, story development, writing for publication, poetry, book art, drama, acting, ballet, music, singing, and attended diverse concerts. While this was taking place, I was additionally involved in acting classes, a modern Hip Hop/Jazz dance group and various photoshoots for print work.
In high school, I fell in love with Hip Hop. The artist bug inside of me crawled into music, becoming a DJ and learning more about video production (before everyone had an IG or YouTube, so this was a more rare interest at that time.) In college, my music passion developed into an Audio Engineering degree. So with all this artistic background, what has become of it? Which one did I stick to? Well, what all of my experiences emerged into was a skill I did not even realize I developing until I was older. I now had a new vantage point that allowed me to generate projects from concept to completion. I could see the vision, I knew the work involved, and I could speak the language of artists in diverse arena's. I was slowing growing to fit the hat of a Producer.
Please tell us about your art. What do you do/make/create?
Currently, I produce products people can read, watch, or listen to that encourages, edifies, uplifts, motivates and challenges people to provoke productive, positive action that will affect their community for the greater good.
How?
When an idea for a project begins to stir my spirit up, I sit on in and begin to pray about it. If there is a conviction that does not leave after a few days, I usually take that as a sign it is something I need to develop further. I do not always know where it will go or how it will look initially, but I have become better at recognizing when something of substance is unfolding.
Why?
I develop these projects because I want to help people at the end of the day. Nothing can be done if behavior and action do not back up the idea or intent of a man. I love to see people grow and evolve. I think many people want to; some just do not know how to or where to start. That's where my Why finds it's legs.
What's the message or inspiration? What do you hope people take away from it?"
My aim has to be to provoke action– in a positive way of course. If I want people to grow in any capacity, they have to see beyond what is in front of them. Often times because of the circumstances, the realities of what they face, and the emotions that are embodied, it is hard to see past any of that. They have to be inspired with hope to want to see more, but they also need to see the practical application of what they can start doing immediately. If they are seeking hope and/or application, they can find it in the projects I create.
What should we know about your artwork?
At first glance, any project that I have produced may not carry an initial connection that the concept was developed by an artist. The title may read Executive Producer followed by my name, but it is through an artist's vision, an artist's skill set and an artist's heart that I approach everything I create. It is the artist in me the paves the way and continues to challenge me creatively. It is the artist in me that drives me to provoke an emotional response. This is why I have named my company Respect The Art Media. I will always have a profound respect for the impact that art has had on my life, and I hope this reflects throughout all of my works.
The stereotype of a starving artist scares away many potentially talented artists from pursuing art – any advice or thoughts about how to deal with the financial concerns an aspiring artist might be concerned about?
All of my projects have been 100% self-funded and therefore brought on there own challenges. I have no investors and have no batch of resources or accounts to pull from. Here is the best practical advice I can give any creative when dealing with financial backing:
1. Do not be too proud to take a gig or a job that will raise the money for your vision.
2. Take a class or online course on money management. I see artists fail their own career because they do not want to be anything else other than being an artist. A basic class in money management and budgeting can dramatically change the game if the creative or artists are not too proud to subject themselves to learning new skills with money. Money is more behavior than anything. Budgeting can single handedly save your vision or allow it to even exist.
Do you have any events or exhibitions coming up? Where would one go to see more of your work? How can people support you and your artwork?
People can view my projects and publications on my website: http://www.iammatthewgarcia.com.
People can support me by browsing and shopping in my catalog: http://www.iammatthewgarcia.com/catalogql.html.
Anyone that wants to know more can text me directly and add themselves to my phonebook: 909.474.7664
Everyone in my phonebook gets priority notifications of my latest work before I market it publically.
Contact Info:
Image Credit:
Personal Photo Photographer – Martha Pimentel
Additional Photo Credits Photography – Martha Pimentel and Shaun Garcia
Additional Photo Credits Graphics – Hand-Ability
Getting in touch: VoyageLA is built on recommendations from the community; it's how we uncover hidden gems, so if you know someone who deserves recognition please let us know here.