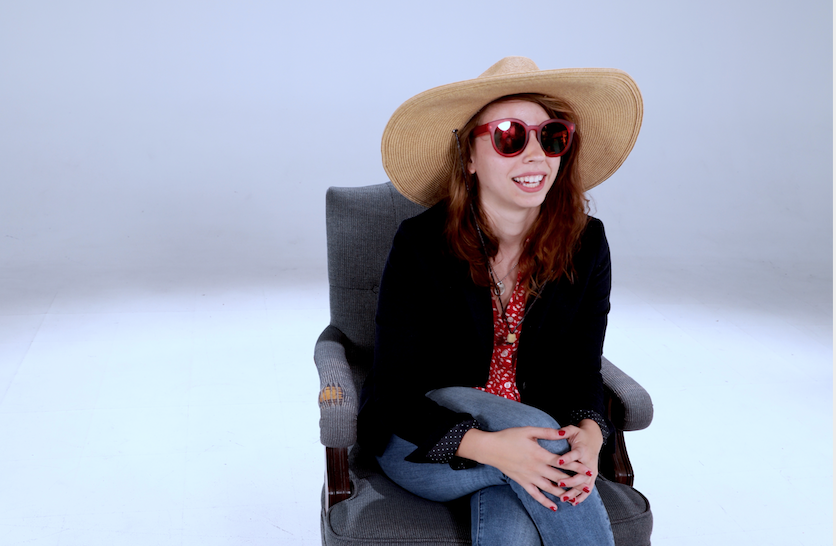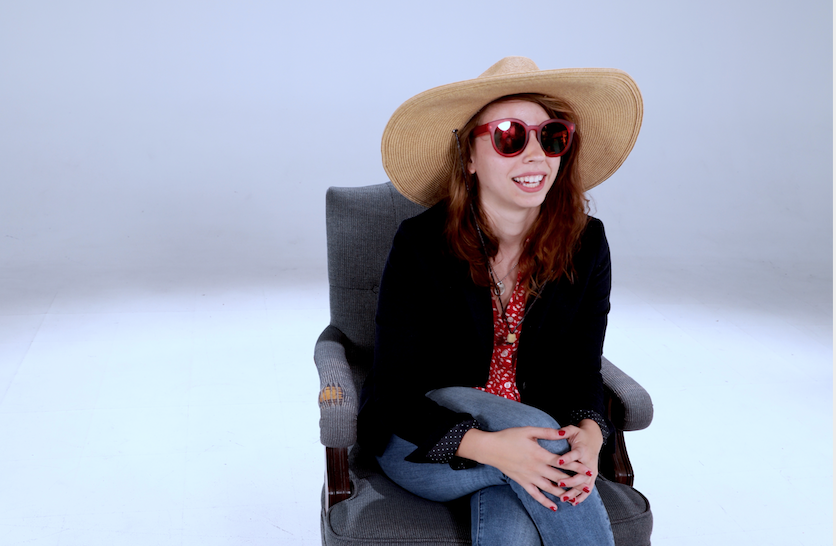 Today we'd like to introduce you to Mary Sette.
Mary, we'd love to hear your story and how you got to where you are today both personally and as an artist.
I'm originally from a small town in New Jersey known for its meatballs and regret. It's actually not known for much except that it has lots of farms and its own Six Flags Great Adventure. Then I went to George Washington University because I desperately wanted to get out of my home state and also thought I wanted to be a politician. My sister was supposed to be a doctor. I was supposed to go into law or politics or both. Everything would be right with the world and my parents slept soundly in their beds dreaming of all the money we would make. But very quickly I realized that I hated politics and politicians and instantly went into the most profitable majors — creative writing and feminist video art! My mom was confused. My second year of school I stumbled into a screenwriting class kind of by mistake and ended up really liking it. I got to write sad, funny things that people thought were both very sad and a little funny.
My senior year of college my film professor convinced me to apply to USC's MFA Screenwriting Program. I somehow got in. So then right after graduation I said goodbye to my sarcastic east coasters and decent bagels — and drove cross country to my masters at USC. It was overwhelming. It was exciting. It was fattening. I ate so many bags of chips, the Whole Foods next to me legitimately gave me a bag for free once. I wrote all the time but didn't get to draw. I completed my masters in screenwriting writing zany lady comedies and emo dramedies about my childhood. Some things never change. Soon after graduation from USC, I got my current job as Associate Director of Development at an indie production company, Foundation Films. And now, my current life is working with writers and producers during the day and drawing cartoons in the evenings. And now I eat more vegetables but the same amount of potato chips.
We'd love to hear more about your art. What do you do and why and what do you hope others will take away from your work?
I make cartoons, animations, write and shoot films about anxiety, depression, farts, periods, and…those are the biggest topics I cover. After I graduated from film school, I entered this wonderful thing called unemployment for a couple of months and that's when I started drawing again. I felt like I got to draw things I couldn't write about. I would get so anxious and insecure about writing. Am I writing enough? Too much? Is it good? Is it bad? So instead I just drew cartoons about every dumb insecurity I ever had — it's cheaper than therapy and less calories than eating. Then I started experimenting with making short films that feel like storybooks, little comic stripes brought to life.
Now, I try to draw and write something everyday. For me, I'm just trying to express myself in an unfiltered way. When you're an artist, there is so much rejection and criticism. My cartoons are just where I get to be strange, experimental, and honest. I write usually about depressing things so when I draw, I just want to be ridiculous and make people spit out their drinks. That's all we can hope for in this cold dark world.
The stereotype of a starving artist scares away many potentially talented artists from pursuing art – any advice or thoughts about how to deal with the financial concerns an aspiring artist might be concerned about?
Being able to have the time to fit art in your life while supporting yourself financially is a privilege. It's completely understandable if you have periods where you can't find the time to be creative while paying your rent. I've definitely had periods where I struggled to make the time and have the energy. I think what's important is just writing or drawing whatever you want even if it's not good. There's been tons of things that I've scribbled during my lunch break and posted on the Internet knowing it was NOT a well-drawn illustration or the best cartoon I've ever done. But just putting stuff out there, even if it's not great, is part of the process. Sometimes you have to draw in the early morning or create stories late in the night. Or write during your lunch break when you really just want to be concentrating on your 12 PM french fries. As soon as you have a thought write it down. It's all you can do.
Do you have any events or exhibitions coming up? Where would one go to see more of your work? How can people support you and your artwork?
You can find my cartoons on my Instagram, @masette. I do a few cartoons a week, some animations. Also, my short films and my weird old video art at my website — www.marysettewriter.com. Topics include: lady periods, lady farts, some real cool depression, your inner demons, real-life icky demons, The Devil, and much more!
Contact Info:
Image Credit:
All artwork is made by Mary Sette.
Getting in touch: VoyageLA is built on recommendations from the community; it's how we uncover hidden gems, so if you know someone who deserves recognition please let us know here.