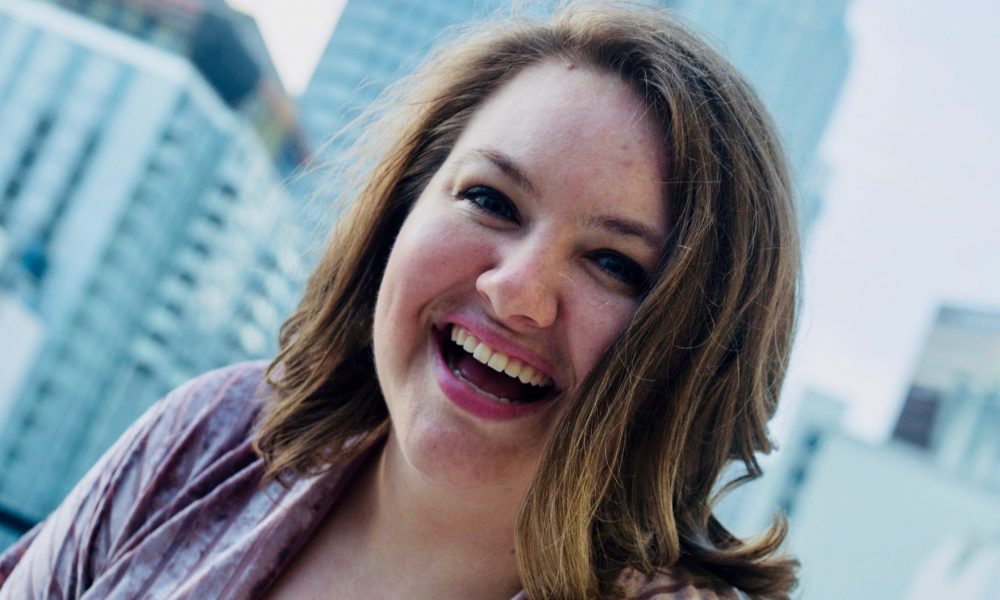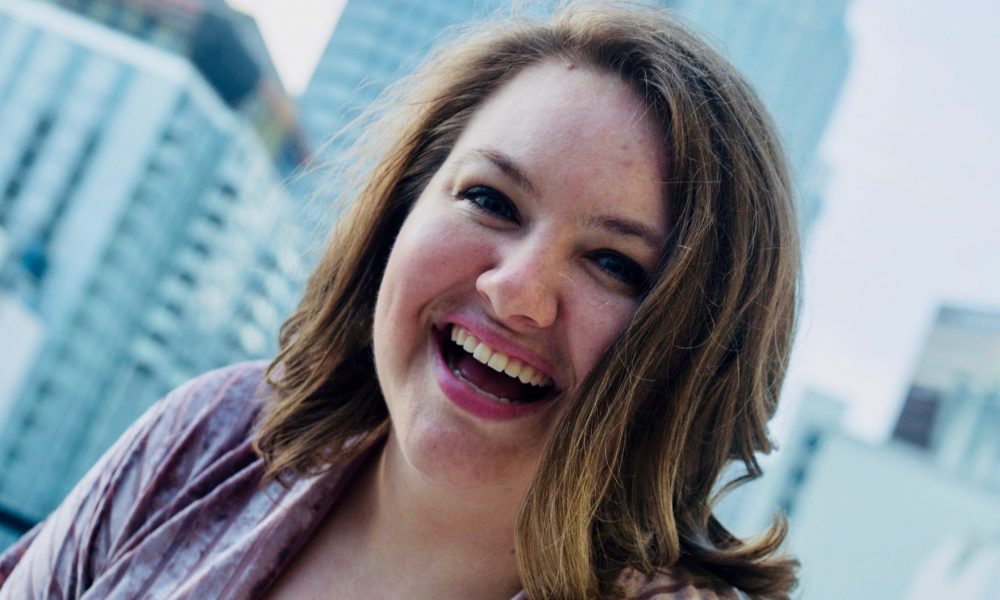 Today we'd like to introduce you to Marissa Fennell.
Marissa, we'd love to hear your story and how you got to where you are today both personally and as an artist.
When I was in fourth grade we were doing a play about a man who was ultimately beheaded, (Couldn't tell you what it was about but what a way to start this story) most of the class felt uncomfortable performing that moment but I loved it. The teacher asked everyone if they wanted to keep that scene in the play, and I was the only one who said yes because it was the truth and we needed to do his story justice. Looking back now it kind of seems hilariously morbid that that was the experience I chose to stake my flag in. The idea of telling someones ultimate truth as a performance has driven me ever since, only now have I been able to recognize it. I grew up with both my parents being music teachers so the expression of some kind of performance was always instilled in me. I performed all through out high school and then earned a scholarship to AMDA College and Conservatory of the Performing Arts where I got my Bachelors in Acting. I spent three years crying uncontrollably, wearing only black clothes and rehearsing everywhere. And I loved every minute of it. The complete freedom to become someone else and hide in their skin/brain living out my wildest fantasies was all I've ever wanted. I feel like I always have 20 characters carousel-ing around in my head going up and down and I got feed them by giving them a voice on the stage. In College I found Stand Up comedy and it still surprises me every time I walk up to a mic. After I graduated in 2014 I joined a theatre company which was the best transition out of school I could've needed. I found a pretty incredible community there where we still hold each other up. I started doing Stand Up for a traveling burlesque troupe, (that would perform in Ethiopian restaurants) while I was also in and out of plays. Two years in the company brought me a lot of knowledge and courage, so I turned to produce my first play. I had read All New People by Zach Braff and fell in love with these characters, they had my comedic stamina and an emotional depth that I had yet to tackle, they were honest and I wanted to be a part of that. I brought on two incredible creatives and we produced the show for three weekends at the Actors Workout Studio in Nov. 2017. It was a fantastic rollercoaster and the amount of love and support we received was humbling. Because of this show, the play and myself were nominated for the Valley Theatre Awards. I won Best Actress in a Play and gave the most awkward speech of my life, which goes to show, you should always believe in the best version of yourself because then maybe I would have written a freaking speech. I left the company in spring 2018 and moved straight into producing a play called The Legend of Bonny Anne for the SHELA Festival. This show was an original piece written by one of the most brilliant women I know and I was honored to be part of her journey. Along with producing this show I also choreographed the stage fights and played one of the leads. It was a huge cast where we rehearsed 5 days a week for hours being crazy pirates and it was one of the most beautiful experiences of my life. This path that was chosen for many of us is insane, there is no reason in the world we are doing it, except that we must. It feeds my very core. A lot of time goes into this idea that in this industry that it's either success or failure and I completely disagree. For me failure only exists when you don't try, because any small moment of performance, any person who laughs at a joke while I'm buttering their popcorn is a moment of success. That doesn't mean I definitely don't cry in-between my two jobs, that just means I'm constantly being reminded of what success is.
We'd love to hear more about your art. What do you do you do and why and what do you hope others will take away from your work?
Most of the ways I heal are through laughter, being able to flip a situation on it's head from comedy gives me a perspective to experience that I want to give to other people. For me the point of comedy is to hold a mirror up to society with a funny filter and make you laugh at yourself. It helps with self reflection, awareness of other people and a way to heal a wound. I dabble in all aspects of performing, It feels like a cycle where I get very obsessed with one way to entertain and I dive into it trying to reach people. I am a classical actress in the way of Restoration Comedy and Shakespeare, the words tastes like candy to me and I want people to hear them and fall in love with them the way I do. I write, produce and act in sketches with my talented friends and last year wrote my first short film that we shot and is now being edited. I am constantly reading plays and performing Contemporary modern works because I think a lot of them reveal the truth about what our society deals with but refuses to acknowledge. That for me is huge, I want people to be effected in some way from any performance I do. Whether it's they hate it or they love it because either way means they care and they will talk about it, making it a part of who they are. I want people to feel loved and heard through a performance. Like most people my art can feel sporadic when I'm disconnected or lost. When that happens I turn to drawing, I don't talk about it much but It's another way for my truth to marinate and develop for script or a character. I never take myself too seriously in any rehearsal or performance because the scripts are the bones and everything that happens after that is an adventure. Momentarily I am working the comedy circuit, performing at the Ice House, The Ha Ha, the Federal and so on, it's a way to get out all that I have to say without a mask of someone else. Stand Up has become my biggest truth but I can't wait to ride the next wave of shows coming in the future.
Artists face many challenges, but what do you feel is the most pressing among them?
I think the biggest challenge facing artists today is being their authentic self. With the type of social media we have it's hard to comb through all "influencers" to find actual talent that is trying to adapt with the times. There is an expectation with artists right now that they must mass produce content instead of working on the quality of it. It makes it so that the good work sometimes falls through the cracks. However, if something is authentically good it will always find it's way to the light, and to the people it was meant to effect.
Do you have any events or exhibitions coming up? Where would one go to see more of your work? How can people support you and your artwork?
People can find me through Instagram, Facebook, and I have a website, (which I am getting better about updating all the time). People can always feel free to contact me through those platforms, I love to connect with other artists. I have a few sketches floating around on YouTube, if anyone is ever board and wants to watch a girl get drunk and yell at men in the park that remind her of her father you can look up "Daddy Issues: A day in the park".
Contact Info:
Image Credit:
Steven Jones
Kenneth James Billington