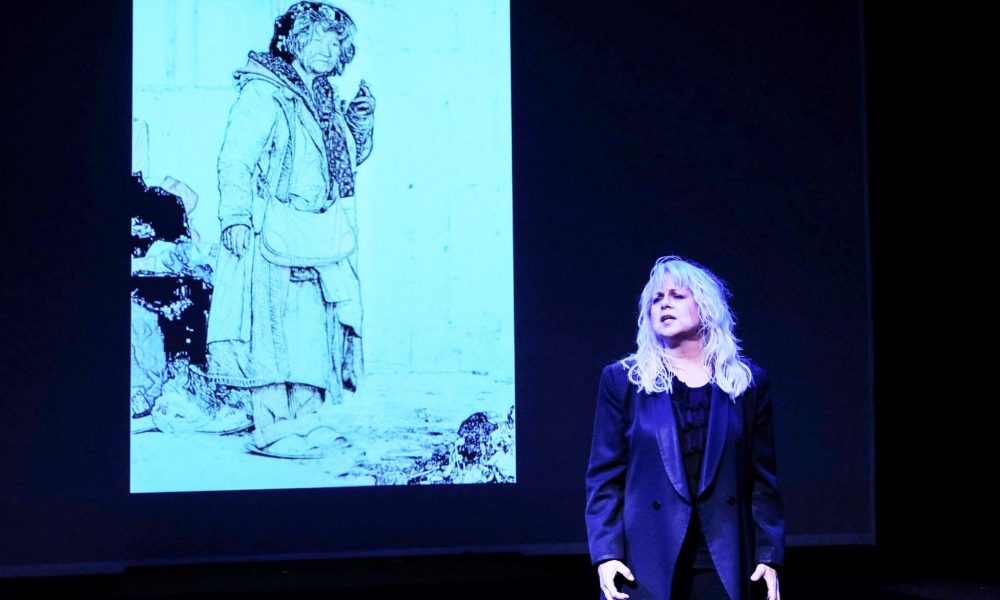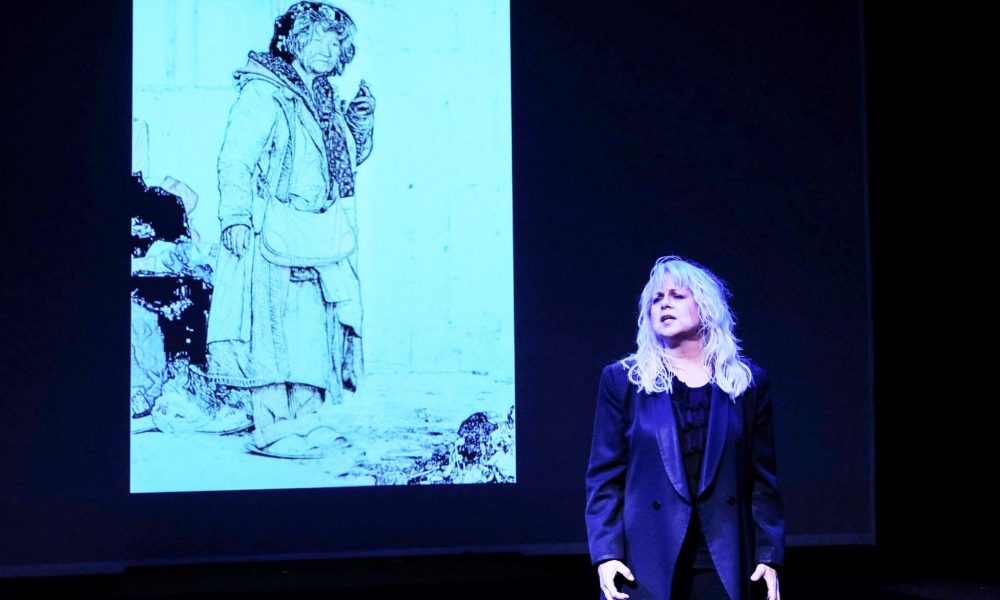 Today we'd like to introduce you to Lorraine Devon Wilke.
Hi Lorraine, it's an honor to have you on the platform. Thanks for taking the time to share your story with us – to start maybe you can share some of your backstory with our readers?
My backstory starts in Illinois as one of a large, rowdy family of very creative people who immigrated from Chicago to the hills, lakes, and farms of the northern part of the state. My mother set the stage as someone who reveled in style and design, whether her "going out" ensembles, the clothes she made for our baby dolls, or how she put the living room together. She had music playing throughout most days, loved to dance, and no one appreciated theater and performance more than she did. Happily, she found a good partner in my father, who was an avid reader and writer who not only loved music and live theater as well, but infused our childhoods with musical soundtracks, play readings, and books of every kind. It was almost a foregone conclusion that we eleven children would emerge driven by creative impulses. We all were, in one way or another.
My particular set fell smack dab at the intersection of music and acting. I started singing in folk groups in high school, singer/songwriter duos and bands in college, until I hit the road with a rock band that led me from the midwest to the wild west. I landed in Los Angeles, where I found a perfect mecca for my particular creative eclecticism. Some of the most fun had was when I jumped headfirst—crimped hair, torn fishnets, and studded belts—into the 80s rock scene. My original band, DEVON, was a regional favorite, and I was fortunate to write and record with some of the best musicians and producers of the era (David Resnik, Craig Krampf, Bob Shad, Bob DeStocki, etc.). When that band ended, I moved on to work with Rod Stewart bandmates, Jim Cregan and Kevin Savigar, in a project where we wrote some of my favorite songs, a few of which I perform with my band today.
The 90s were about independent filmmaking, marriage and motherhood (one stepdaughter; one son). I also got back to the heady mix of live theater, small but vibrant indie productions; lots of songwriting and session work, and ultimately getting more involved in writing: screenplays, stage plays, articles, etc. By the early aughts, I was back in a band, ROAD TO BLUE, which became one of my most fertile songwriting periods (with Rick Hirsch), and led to an 11-song original CD called,"Somewhere on the Way."
In the midst of balancing family, music, and acting, I was also getting intrigued by the idea of writing a novel; I began my first one in about 2010.
It took me years to figure out the flow and form of this "new-to-me" medium, but by 2014, I published my first, AFTER THE SUCKER PUNCH, and in 2015, HYSTERICAL LOVE. Both were well received by readers and editorial writers, which was a very heady experience, given my long run of mercurial artistic endeavors. After HYSTERICAL LOVE, however, I took a break to put my feet back into theater (THE GEEZE & ME, a new musical by Hedges & Nancy Capers), which was great fun and reminded me of how much I loved performing…
…so my brother, Tom Amandes (who also lives in Los Angeles), and I started a band, SIXTH & THIRD, an amazing amalgam of players I've worked with over the many years of my music career: Jeff Brown/DEVON and Erik Krogh/LONNIE & THE LUGNUTZ, my Illinois road band, as well as Jeff's son, Jeffrey (who was a baby when DEVON started out in the 80s!), and my nephew, Ben Amandes. We had a few amazing gigs before COVID hit, are just starting to come back to life after this dreaded year of lockdown, and hope to book some shows at some point this summer and onward.
And I wrote my third novel, THE ALCHEMY OF NOISE, a love story that takes on issues of racial politics, police abuse, and social injustice, which was published by She Writes Press. It's been met with strong response, garnering editorial press and winning several literary awards, and is a story that reflects my focus on those issues as an activist, one I hope not only entertains as a "good read," but provokes thought and consideration on the topic.
After that, and given humanity's shared "Year of Dread in 2020," I took the quiet time of lockdown to work on other, almost random, artistic projects I'd put off. Sadly, I also had to deal with the death of my mother, and take care of some of my own challenges. I also decided to contribute to the creative projects of people I admire, which was great fun and a sort of unburdening… to not have it be my demands and pressures to deal with! Most recently, I designed the book cover for my husband, attorney/writer, Pete Wilke's, first novel, a very LA story called CONFIDENTIALITY, and, on a more personal front, am prepping, along with my stepdaughter, Jennie Willens (an administrator at LA's Echo Horizon school) for the upcoming wedding of my son, Dillon Wilke (a civil engineer at KPFF Consulting Engineers in DTLA).
So, here we are in 2021: everyone in my family and close circle either survived the onslaught or is recovering well; everyone is also vaccinated, so friend and family gatherings are happening, with a communal sense of having endured, withstood, gotten through it. I realize COVID is still very much a factor in the world, but I am starting to see a real light glimmering at the end of this strange and roller coastering tunnel, and that has been hopeful and uplifting (get your vaccines!).
And now it's time for me to get back to the novel I was working on prior (a sort of psychological horror piece, a bit of a departure for me, called KINSBOROUGH, POPULATION 19), and get my voice warmed up for band rehearsal today!
Can you talk to us a bit about the challenges and lessons you've learned along the way. Looking back would you say it's been easy or smooth in retrospect?
Frankly, is anyone's road a smooth one? I would guess not. We humans seem destined to bump and detour our way through life no matter what roads we take or what privileges we start out with!
My rough spots initially had to do with struggling to define myself outside a big Catholic family that had expectations and rules that I decided to shake off in my effort to individualize. There was a certain "wild and crazy" era, which I thoroughly enjoyed, but which also led me down paths with potential to be problematic and counterproductive. I didn't finish college, for example, because I was on the road with a rock & roll band; I didn't see my family for over three years because I was almost desperately determined to be my own person apart from them. I got involved in Scientology in my attempt to find something spiritually empowering after rejecting Catholicism, only to realize it was as rule-oriented and cultish.
Ultimately, I did figure it out, found my equilibrium, began to balance the various and disparate parts of my life in a way that made sense, but it took some doing…. and being an emotional sort, it was, at times, exhausting!
As for the more tangible struggles: any time one enters the maddening, intoxicating, unpredictable world of the creative businesses with a goal to succeed both creatively and commercially, they're setting off on a journey that's intrinsically challenging. There's so much competition for too few spots, and so many truly talented people out there, most of whom don't get the breaks, the connections, the opportunities, the luck to meet those goals. That's hard for anyone, but artistic, creative people, who are comprised so elementally of their emotions, sensitivities and sensibilities, the very things that make them artists, are all the more vulnerable by nature of those traits. That was certainly true for me:
I was going to conquer the world as a singer/songwriter, a rock star, play the big stadiums, write and record amazing records, inspire listeners the way my favorite artists inspired me, but ultimately I wasn't able to crack that particular code before I "aged out" of the rock & roll world. That was like a death to me and took me a while to get over. Luckily, I had other skills that allowed me to reinvent myself as an artist, to find my voice in other mediums, and that was a life-saving gift.
But damn… I'd still love to headline a stadium before I die… 🙂
Thanks – so what else should our readers know about your work and what you're currently focused on?
Particularly as I get older, I think more about "legacy," what I'm leaving in my wake as a person, an artist; for my son, my friends and family, the people out there in the world who might trip upon things I've created over my lifetime, and it's important to me that I've created meaningful things, whether my music, my essays and articles, my books, photography, even the little films I've been involved in.
So, my work is focused on creating good art, at least as I define it! Writing songs that tell stories that entertain, reflect sorrows, or uplift emotions. That make you laugh or want to dance. Books that dig deep into narratives I've witnessed, lived, imagined or was told, to hopefully reflect, inspire, and make my readers feel seen, heard, and acknowledged as individuals or as part of something larger than themselves. I want to capture images that grab a moment of life or are just damn pretty. I want to act in theater pieces that entertain people and make them think. And I want to help others do the things they want to do in the artistic world…
To that end, I enjoy working with other writers, specifically, helping them buff their own creations to a shine (i.e., editing, consulting, designing, etc.); I look for ways to inspire reluctant creatives who want to put their work out there but are afraid to expose themselves. I use my art (music, writing, theater) as much as possible in activist settings to push messages of social, political, and cultural change.
What sets you apart from others and what are you known for?
I think it's hard for anyone to answer those questions about themselves, but I guess I'd say: just my particular voice as an artist and activist. My outspokenness, the spectrum of the mediums I work in; my relentlessness, even in the face of (relentless!) rejection! I'm enduring, resilient, and indefatigable. Those would likely be the traits others would say are most specifically ME.
Let's talk about our city – what do you love? What do you not love?
I fell in love with Los Angeles the minute I pulled off the Santa Monica Freeway at Melrose and Normandie and drove to the little apartment on Mariposa that I'd sublet for my first two months here. LA felt then, as it still does now, to be a place where anybody could be, do, and express anything, and actually be allowed to be, do, and express anything. I felt a sense of such freedom, a conviction that no one would shake their head or roll their eyes, denigrate or diminish me, no matter what I wanted to try, what I wanted to experiment with or bring to life. That felt essential to me at the time and remains essential to me now. I have never stopped loving this city for that quality.
I also love its rich, wonderful, wildly diverse culture. Coming from the Midwest, where the small towns in which I was raised were almost totally white, conservative, and Christian, it was a revelation to immerse myself in a city so profoundly varied and eclectic… and by every metric! It was exhilarating to me; exciting and emotionally profound. I felt like I was a part of the world in this city, there was nothing small or limited about it. I can't imagine living without that diversity and, in fact, can't imagine living anywhere else.
As for what I "don't love": of course, the usual list of maladies—too much traffic, too many freeways, impatient drivers, smog, homelessness—but I also chaff against a certain shallowness that's seen as part of the "Los Angeles brand," a trait that—to be honest—has been earned and is both evident and exaggerated. For example, the well-covered obsession with viral fame in every arena, the aggrandizement of "influencers"; the single-minded, sometimes destructive impact of social media. The fixation on youth culture at the expense of brilliant contributions by people of every age.
None of this is exclusive to Los Angeles, but it is on bold display here, often cited when someone is lazily thumb-nailing our city, and I wish we could be more enthusiastically acknowledged for other, more admirable, aspects of LA life. I remember someone once asking me, "How could you possibly raise your son in a place like Hollywood?" which, on one hand, made me laugh; on another I found the myopia maddening. When I told them about our school gatherings, the bake sales and fundraisers, the beach clean-ups, and almost "small town" warmth and camaraderie of so many LA neighborhoods, they were surprised. I always say Los Angeles might be the most misunderstood city in the whole country!
Contact Info:

Image Credits
"Personal photo" by permission of Ken Jacques. All other photos my own.
Suggest a Story:
 VoyageLA is built on recommendations from the community; it's how we uncover hidden gems, so if you or someone you know deserves recognition please let us know 
here.