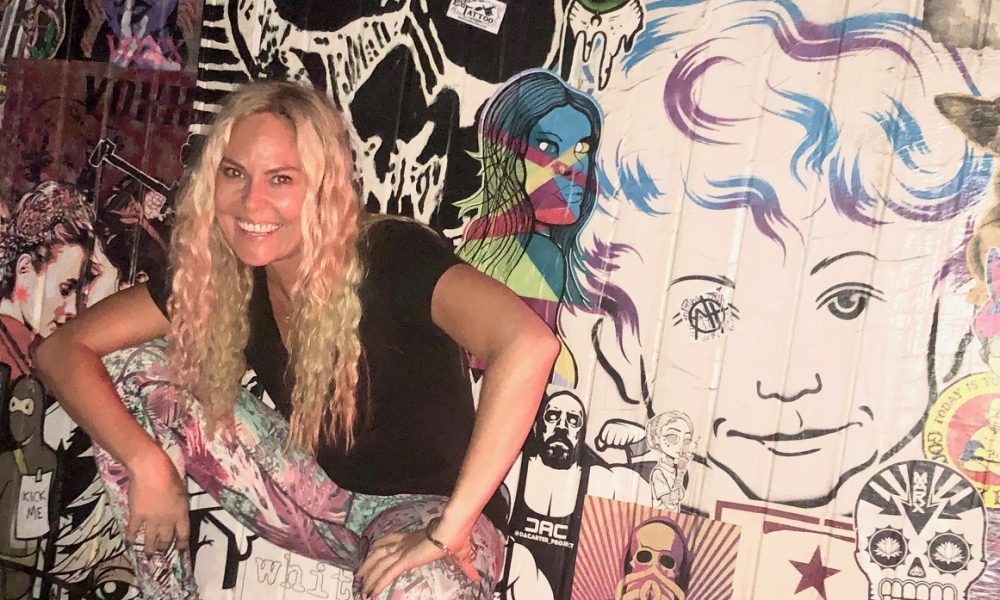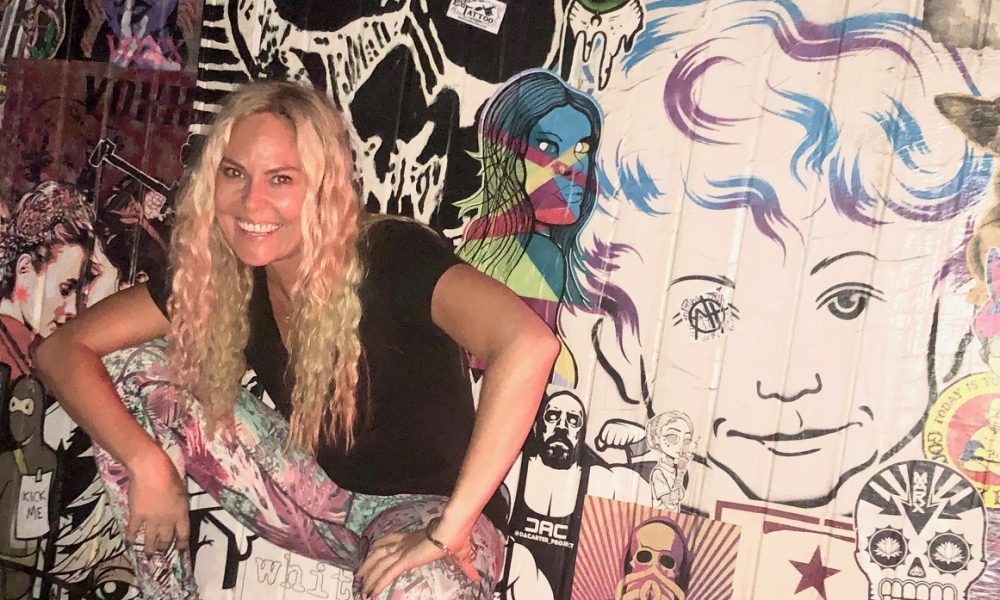 Today we'd like to introduce you to Lani Harmony.
Lani Harmony, a multi-talented jewel attempting to understand and help humans in a fast-paced and multi-dimensional society. She is a modern wonder woman endowed with gifts that enable her to meet many diverse needs. She works with all ages, races, and genders as a creative consultant and healing artist. One call and she solves it all! Lani Harmony can create, consult, coach and craft a positive and healthy lifestyle, new business or actual product or service for you. Lani Harmony can fulfill all your needs. Whatever you feel you are lacking in abundance, she wants to help you create it in fullness.
Please tell us what sets you apart as an artist, designer, and consultant.
My distinction begins with an acute ability to listen to the unique needs and ideas of people in general, and my clients specifically. And, for me, It is a lifestyle, a daily work in progress. When it comes to my customers, I listen first and then put my plan for them into action, both visually and verbally. I spell it out for them with clarity and passion, which in turn, greatly motivates them. I make sure that we are on the same page before we start our campaign. My goal is more than a satisfied customer, I want to see a fulfilled dreamer. My ability to help a person create a lifestyle, business or product that was once only a mere idea or dream.
What do you do/make/create? How? Why?
I create because I am called to it. I have the ability to help others and in doing so I find the greatest pleasure. There is nothing more inspiring to see someone come to me with a problem and for me to solve it visually by a lifestyle change, new business or an actual product or service created. How do I do this? It hinges on listening. We don't learn from them unless we listen to them. By listening, I am able to tailor words and services specific to each client's unique needs. Listening in my estimation is the key to any successful story. Only when we listen can we understand and best make the choices towards a successful outcome.
I can make just about anything but my specialty is custom jewelry and accessories. You see I'm a visionary and we visionaries have the power to see and create anything we want. When you have all the elements at your disposal it's easy to create just about any work of art. I teach, coach, consult and facilitate growth personally or with your business.
What's the message or inspiration, what do you hope people take away from it?
The message or inspiration that I want people to take away is that you are powerful beyond your wildest dreams. I want people to know that they can have anything they set their minds to and can dream about. My motto for my business is "if you can dream it, together, we can create and manufacture it" this means anything from a new career, healthy lifestyle, creating your first brand or product. Whatever you dream for yourself, I can help you bring it to fruition. This is my main talent and my gift to the world.
What should we know about your healing arts?
You should know that it is not for the faint of hearts. Self-love is one of the hardest things for a person to achieve. I create experiences for visionaries, artists, creatives, empaths and the emotionally disturbed. It will leave a forever impression upon a person. They will forever be moved and changed for the better. They will experience life on a higher vibration and frequency. You will never be the same after leveling up in the self-love department. When we have self-love anything is possible.
We often hear from artists that being an artist can be lonely. Any advice for those looking to connect with other artists?
It can be lonely at moments because as a healing artist I need personal space to heal myself in order to help others. I also need the space to be alone to create new dreams and ideas for my business and for clients. It can be lonely at times when your mind works differently than the mainstream and you have to separate yourself in order to focus. But I would never say that it's lonely in a sad way. I think that being alone with oneself is the most powerful thing to do. In the moments of aloneness, you are given the time to heal mind, body and soul. What do I mean by this? When you heal your mind you have the ability to imagine and create endless abundance. When you heal your body, your mind will be free to create. When you heal your soul, your body and mind become one. Your internal systems are working at their highest and therefor your external vibration is ever expanding.
Any advice for those looking to connect with other artists?
Advice that I would give to other healing artists is to connect with each other. When you reach a level of awareness it can be challenging to know where to find inspiration or motivation when you are shown the unknown. Healing artists have the ability to guide you through the process and support your journey. We need each other.
I would like to leave you with this thought. My goal for future generations is to help them understand the importance of mental health and I would like to see changes in the educational system. I need your help in order to do that. I am asking for your support and conversations to start creating a positive change for future generations and that starts with making changes with the dept of education. If you have an ability to be a part of something larger than yourself, please reach out to me and let's start the conversation and make healing arts and mental health a standard in the education system. Just think of all the healing that will happen and how much abundance of positivity for all will come from it. Change comes from within first and in order to do that tools are needed to be learned. Let's create the change makers we want for our future.
How or where can people access my work?
Online presence
Personal Brand: The Urban Charm www.theurbancharm.com
Portfolio: https://www.theurbancharm.com/portfolio
Instagram & Facebook: @theurbancharm
Local Retail locations
Devynn's Garden (Sunset Beach & Seal Beach, Ca) https://devynnsgarden.com/
LB Swag (Long Beach, Ca) https://lbswag.com/
Email: lani@theurbancharm.com
How can people support your work?
You can support me, by supporting the brands and small businesses that are created from the clients I have the opportunity to work with. If I could show you a way to live a life of abundance of everything you ever desired; money, time and personal space; would you be willing to invest in me and yourself? If you are ready to take the leap of faith and jump start your future best self-shoot me an email and I would love to show you how together we can create your personal abundance story using the 3 steps I have devised for a complete mind, body, soul cleansing.
• I will show you how to create brand identity or identity of self.
• I will show you how to create brand DNA (creating a foundation for life and business)
• I will show you how to create an actual product or service (sharing your unique talents and gifts with the world)
Contact Info:

Image Credit:
@brooketayloractive, @nicksawyers, @theurbancharm, @chronictacos, @tiannleehealing, @magnuscanisco
Suggest a story: VoyageLA is built on recommendations from the community; it's how we uncover hidden gems, so if you or someone you know deserves recognition please let us know here.