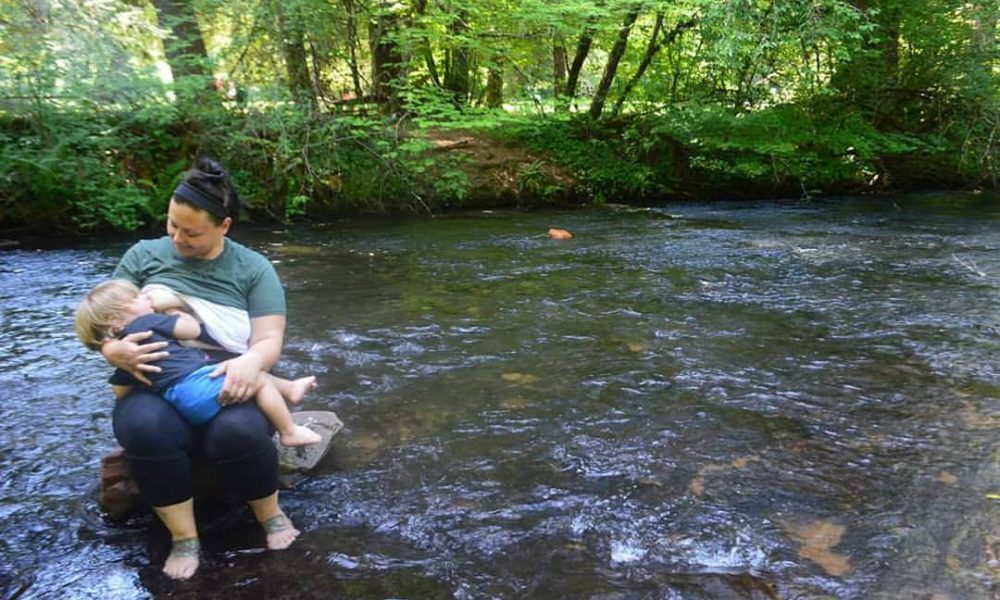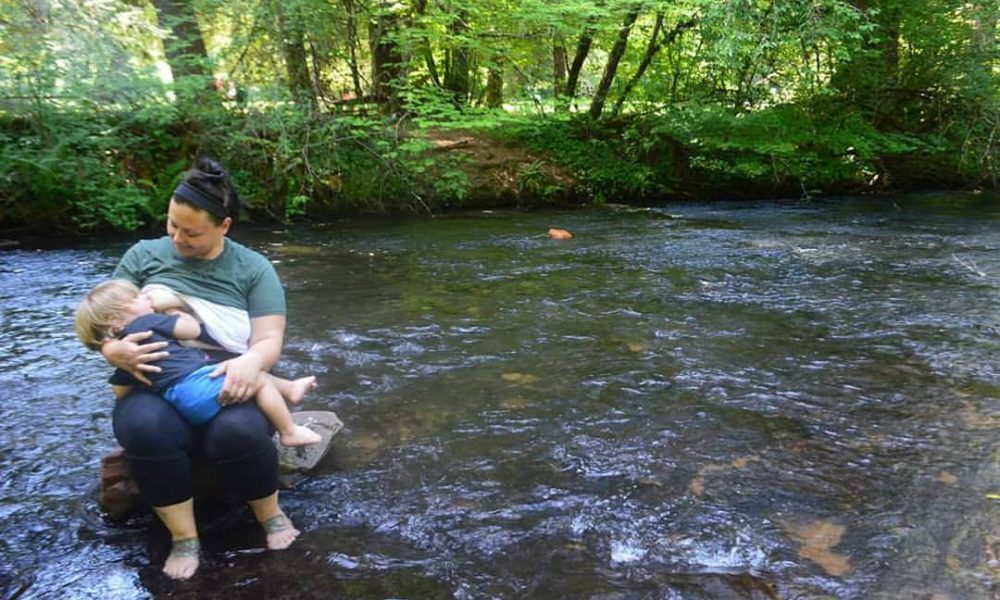 Today we'd like to introduce you to Kristy Lovich.
Kristy, we'd love to hear your story and how you got to where you are today both personally and as an artist.
As a child I was always inclined toward making things, drawing, building, engaging in imaginative play. My parents were supportive of creative work and while I didn't have too much exposure to formal art spaces (I didn't visit an art museum until I was in my early twenties) I was always surrounded by books, films, music and encouraged to think very critically about the world. My mother was especially supportive of me and provided access to tools and materials, the freedom to make. This plus a definitively sensitive personality likely set me up to pursue arts and cultural work.
As I moved into my adolescence, I encountered very serious personal challenges. I struggled with severe depression and survived a sexual assault. The turbulence eventually led me to a decision to leave high school at 14 years old and take the California Proficiency Exam. From there I began working full-time as a nanny and didn't return to formal education until I was about 21 years old. During this time art (mostly drawing, painting, writing poetry) was a personal refuge and music; specifically, the local LA punk scene became an expressive social space and community. It wasn't until I began studying at Glendale Community College that I started connecting to art-making as something more powerful beyond my own personal enjoyment or satisfaction. I was a community college student as the US moved into another war following September 11th and working full time at a high school with students with severe learning and emotional challenges. My coursework included the political history of Latin America and social psychology with an emphasis on critical race studies. The historical moment and the new knowledge I was encountering, plus my work with youth in under-resourced schools pushed me toward becoming involved in anti-war organizing and eventually into grassroots cultural and political organizing around racial justice. My own experiences with trauma, institutional harm gave me tangible access to what it can feel like to move through the world without access to your own self-determination or right to freedom from harm. At this point, art for me was in an inextricable relationship with movements for social justice and initiatives of consciousness-raising toward transforming communities.
I did not continue my formal studies after that first year. I was a student with many financial responsibilities and needed to work to support myself. However, I did continue making art and self-educating. Moving away from the exclusively personal expression I focused my skills on visuals used for political work, creating public art workshops, teaching art in community-based programs alongside folks that typically do not have adequate access to modes of self-expression or political speech. This work brought me into community with other artists with similar background and orientations and together we co-founded two community art spaces where I was able to further my learning, expanding into curating, performance, self-publishing, and most importantly building access to these activities in spaces and among folks that are not historically included in this work or platforms of creative practice.
As I approached my thirties, having come up in a predominantly self-taught, DIY art community I found myself craving concentrated formal training and study in the arts. There was so much I didn't know! I felt like strengthening my skill set would provide a solid foundation for continuing this work and the space I needed to incubate my ideas, develop my own vocabulary, giving myself the time I did not get as a younger person to focus on myself. So – off to art school it was! I was living in Boyle Heights, totally dependent on public transit at that time and construction on the Gold Line station at Soto and First had been dragging on, becoming a local joke. A friend and I were talking about me possibly applying to Art Center College of Design (really, I was discussing how totally impossible that seemed) and I said: "Ok, fine. When they finally open that Gold Line station I'll be able to get there and I'll apply." A month or so later, that same friend told me it was finally opening and reminded me of the guarantee I'd made. So, still, with very little confidence that I would get in (let alone be able to pay for it), I began working very hard on making my portfolio. That following spring I received word that I had been accepted into the Fine Art Undergrad program for the Fall of 2010. I was stunned! And sitting with the major challenge of building the funds to attend. I was very blessed and still deeply appreciative of the community that came together to help me raise enough money to attend that first term. Without a concrete plan to fund the rest of my time there, I went in with the faith that if I brought everything I had, worked hard (and radically hoped) then my skill (or wild determination) would be recognized, and I would somehow come up with enough scholarship funds to complete my degree. Lucky for me, it worked! I graduated with a Bachelor's of Fine Art with Distinction in December of 2013.
My work changed dramatically during my time at Art Center and cultivated the focus and precision I desired. The challenges of being in a formal art institution were many as I experienced intense isolation as a student with very limited means, no transportation, and a very specific life experienced formed dramatically by class and gender experience. My politics and sensibilities were strengthened, and the forms of art histories and canons embedded in an institution like that brought on a clearer understanding of the power of cultural work, the meaning of social and political speech through art-making, fortifying commitments I made to be a cultural worker in service of transforming communities.
I am currently a graduate student in the Claire Trevor School of the Arts at the University of California, Irvine, entering my third and final year. Before beginning this degree, I took a short break of about two years to begin building a family with my partner Jason. Our child, Henry Bear was born in October of 2015 and his presence in my life, in this world successfully demolished and reconstructed my practice as an artist, forcing me to "trim the fat" so-to-speak and only budget time for those things I felt were absolutely crucial to produce. This combined with the current state of our political and cultural realities, the intense social conflict and harm we are collectively experiencing and witnessing led me to consider deeply: given my skills, experience, desire for social justice – what is the most potent thing I can contribute at this time? How can I be in service?
Through this line of questioning, I was led to several key collaborators, and we have co-founded a cultural formation called Mountain House, a collective that practices radical stewardship of the land, relationships, and culture. This initiative has become the epicenter of my practice as an artist and a place to experiment with the combination of culture/knowledge production with programs that provide for concrete improvements of quality of life. It is a work in progress, a gift for both Henry Bear, and myself as that young person that was in need of a radically supportive community, for the communities I love dearly. I hope it continues to grow into a model for thinking about and building cultural work that is truly integrated with our everyday lives, providing a resource to satisfy both the material and social-emotional needs of communities.
We'd love to hear more about your art. What do you do you do and why and what do you hope others will take away from your work?
Well, I think my work might be plopped into the category of "mixed genres" and "social practice," but those aren't necessarily words I use to describe what I do. Those terms feel a little vague or aimless, and instead, I usually opt to focus on what the goals or intentions of the work are first and sort of move backwards from there to figure out what the means (or materials and strategies) need to look like. That said, I am most interested in making spaces, experiences, objects, and actions that bring us into both a contemplation of social relationships and conditions and a moment to decide how we might address those relationships individually and collectively.
What we end up "seeing" in work are places, forms, and objects created with architectural salvage, building materials, found objects, text, formations of people, conversations, and social exchanges. I bring in audio and video and utilize documentary techniques like interviews, observational footage, and field recordings. I am interested in how objects, images, texts come together – how they are joined, what their connective tissue consists of and how those conditions can become a metaphor or materialized embodiment of the ways that social structures and relationships are formed, reformed, destroyed, and created. How can the objects (and the system of objects) mirror back to us our own flaws, desires, aspirations? Can they push us to be better? (Whatever that may mean)
I am concerned with doing what I can, within my capacity to contribute to untying the knots of systemic social harm. I will, as a principle use whatever materials and places I have access to in order to do that and I will always invite others to join me.
The sterotype of a starving artist scares away many potentially talented artists from pursuing art – any advice or thoughts about how to deal with the financial concerns an aspiring artist might be concerned about?
I think the key for the survival of my art practice has been building a community of cultural workers, specifically those that I can find the home with in terms of my life experiences, political affinities, and understanding for how art is in the relationship with the world. I have never been under any impression that I would support myself solely through the production of my work in part because the things that I make don't lend themselves to obvious exchange value but also because I don't want to ever be in a position in which I might need to alter what I make or what I say because it could mean I might not be able to support myself or my family. I have lots of skills that translate well into other fields outside of the arts, and I have worked in nonprofit administration, direct social services, housecleaning, childcare, teaching – all professions which hold deep relevance to my work as an artist but that can remain autonomous from it to some degree. To form my own landscape, terms, and strategies for survival have been crucial.
Do you have any events or exhibitions coming up? Where would one go to see more of your work? How can people support you and your artwork?
I would love to welcome folks into the process of building Mountain House, contributing their skills and questions. We have ongoing programs and gatherings that are open to the public including an upcoming event featuring our (free) Community Thrift & Food Pantry. Through this initiative, we are asking: What conditions must be present to construct self-governed systems for creating and distributing material resources within communities?
Everyone is invited to the Valaho Mountain House on December 2, 12pm-4pm for a swap and giveaway of clothing, staple food items, baby supplies, and survival gear for folks that are experiencing homelessness (detailed list of items to follow, please email for exact location). Anything that is not swapped or taken on the day of the event can be donated to the Mountain House Thrift/food pantry, and your donations will be packed up and delivered directly to those folks that need them but could not be present for this event.
CLOTHING – infant, kids, adult-sized clothing clean and in good shape (no tears or stains).
STAPLE FOODS – Canned beans, Dry beans, Peanut butter, or other nut butters, Rolled oats, Canned fruit in juice or water (not in light or heavy syrup), Canned vegetables (with no or low-sodium), Low-sodium soups, Canned tuna in water, Canned chicken, Brown rice, Quinoa, Nuts (unsalted), Seeds (unsalted), Shelf stable milk and milk substitutes
PERSONAL HYGIENE ITEMS – Toothpaste, Toothbrushes (new), Floss, Pads, tampons, Fragrance-free skin moisturizer, Sunblock, Hair Brushes/combs/Hair-ties, Flushable cleansing cloths/wipes
SURVIVAL GEAR: Umbrellas, Sleeping bags, One person tents, Personal First Aid Kits
BABY SUPPLIES: diapers (all sizes), wipes (unscented, water-based), formula (milk and soy), Pedialyte, Desitin, shampoo/wash, blankets, hats
Contact Info:
Image Credit:
Kristy Lovich
Getting in touch: VoyageLA is built on recommendations from the community; it's how we uncover hidden gems, so if you know someone who deserves recognition please let us know here.