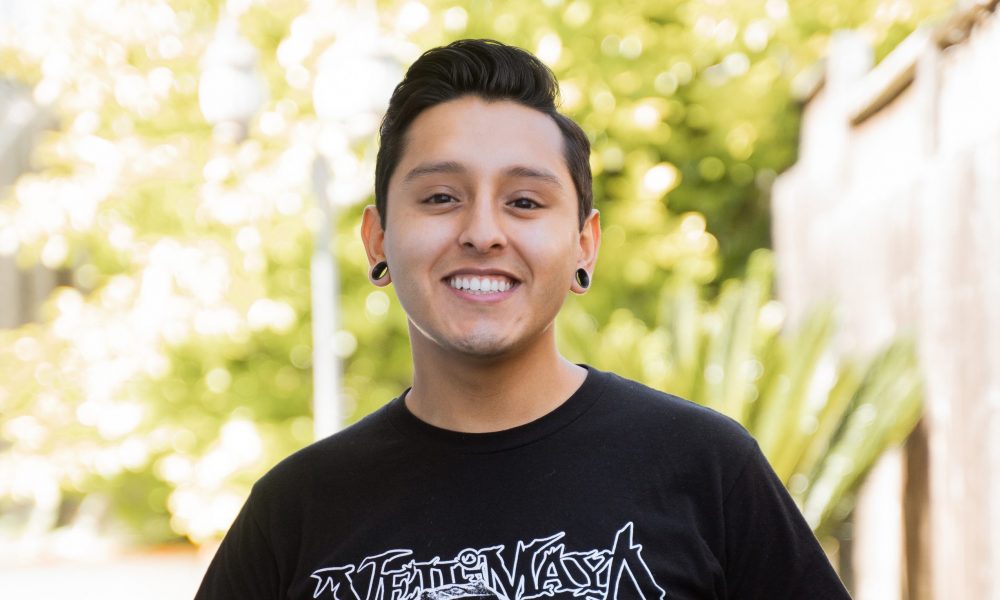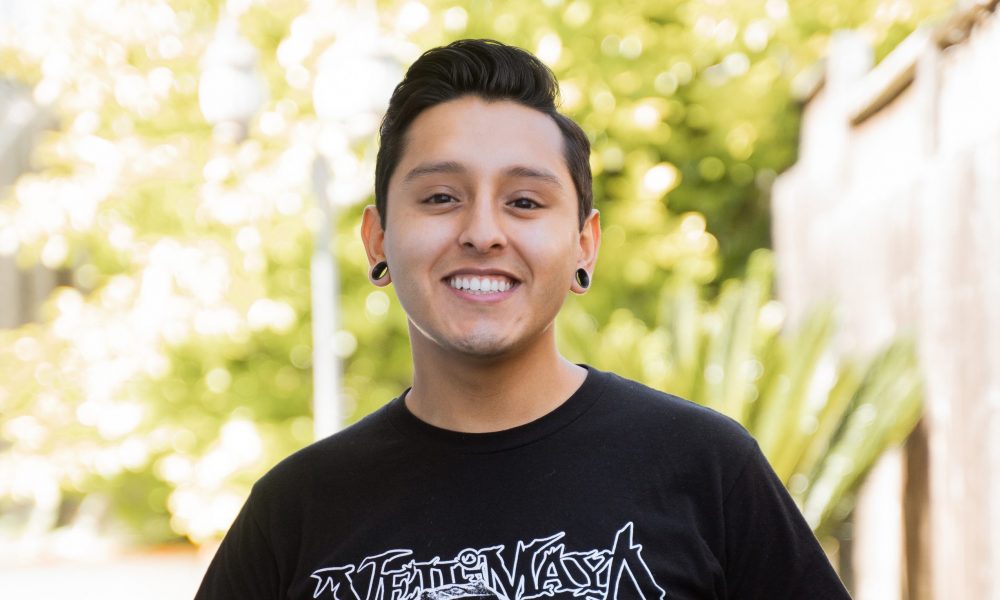 Today we'd like to introduce you to Kevin Osorio.
Kevin, we'd love to hear your story and how you got to where you are today both personally and as an artist.
Initially, I went to college for mechanical engineering like my parents had always wanted me to. They were so proud of me for following their dreams. That first year, I flunked out. I had to face the fact that I sucked at math and it made me feel really bad about myself. Since I had always hated school, this was my tipping point. The whole experience destroyed my self-esteem, and I felt like I would never be successful since engineering was the only thing I had seen myself doing.
It was really my wife that pushed me to be an artist. I was first inspired to try doing art when I visited San Francisco and saw spray paint art on the street. Since I was only 16, I had to ask my mother-in-law to buy me spray paint after school so I could make posters to sell the next day. Later during my senior year of high school, I signed up for a ceramics class. I wasn't interested in the subject, but I needed my art requirement to graduate and I thought the class would be easy. This was the first time my wife saw me have a passion for something, but I ignored her because I thought that pursuing art wasn't a practical option. When I failed my third engineering class, she began pushing me to do what she knew I would be much happier doing. I was really stubborn about leaving engineering for art, but eventually she won me over. I was scared that I wouldn't be able to support myself because I was stuck on the idea of the "starving artist."
My parents were really not onboard about me being an artist. I had no artists in my family, and none of us even knew any artists besides the almighty Bob Ross. It took a lot of convincing to get them to help me go back to school for art. I felt a lot of pressure the next time around to make something of myself.
While working my retail job at Costco and doing my fine art degree during the day, I taught myself digital art online at night. I sketched on my lunches and breaks, bought all the online classes and videos I could afford, and reached out to artists I looked up to see how I could improve. It took me almost two years after graduating until I got my start on the Disney Jr. show Puppy Dog Pals. To this day, it's still hard to believe what I get to do for a living. I don't know, I just feel really blessed. I had to work past a lot of fear and doubt until I got to where I am now. When you want something bad enough, you will find away.
We'd love to hear more about your art. What do you do you do and why and what do you hope others will take away from your work?
I do digital paintings in photoshop. Most of it is stylized and graphic. I try to find the beauty in simplicity in my work. I like arranging strong shapes and tasteful colors to create something elegant. I believe that less can be more when it comes to art. There's really nothing that deep to my work though. At the end of the day, I just want to make cool stuff.
The sterotype of a starving artist scares away many potentially talented artists from pursuing art – any advice or thoughts about how to deal with the financial concerns an aspiring artist might be concerned about?
I didn't have the finances to attend a prestigious art school. My family had enough to help me attend a state school and that's about it. I thought the odds were against me because I wasn't going to have that big fancy name on my diploma. Thus that must mean I'm not as good as the other artist who went to one of fancy schools. Well, it turns out that all bs and your school doesn't matter. I would argue you don't even need to go to college to be a good artist. What people don't tell you is that the big schools leave you with an insane amount of debt. Debt you'll be paying off for years. I can't imagine the stress of finding a job in art and having that debt looming over me. I really feel for my friends that went through that.
If you're going to do it on your own it's super important that you know what kind of artist you want to be. I spent a lot of time learning all these random things without having a goal. In hindsight, it was really inefficient. You need to set clear goals for yourself and don't stop until you achieve that specific goal. Unfortunately, this is gonna take a lot of discipline and focus on your part, not having a classroom setting with deadlines, classmates, and teachers to ask questions will be a disadvantage. You're also going to have to do a lot of your own research. I pretty much taught myself online and through mentorships. Some of the more affordable websites I've found include Ctrl+Paint, Schoolism, Gumroad, and LearnSquared. For mentorships, you can find some through Paetron, CGMA, sometimes through art groups on Facebook.
The last thing is getting feedback and actually listening to people. Especially if it's from a professional/teacher, it literally separates the pros from the students. If you're serious about improving, then you have to listen to people. Sometimes even if you don't agree at first. When you work in the industry, it's critical to be able to address detailed notes from your art director. This is something I had to learn the hard way, so I'm not kidding around here. So I hope my advice helps you and saves you little pain and anguish.
Contact Info:
Image Credit:
Photo credit: @tranzendfilms
Suggest a story: VoyageLA is built on recommendations from the community; it's how we uncover hidden gems, so if you or someone you know deserves recognition please let us know here.