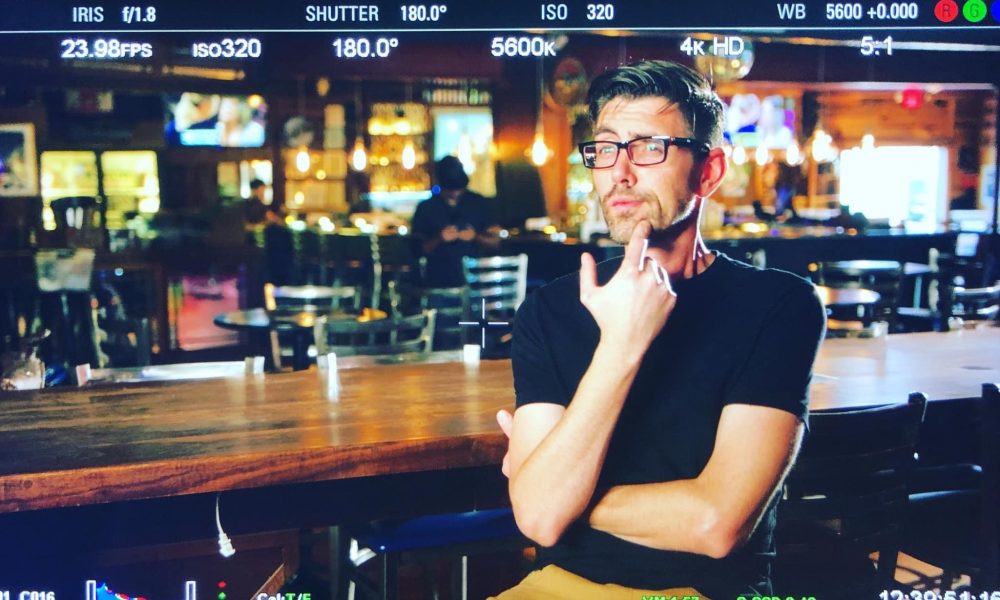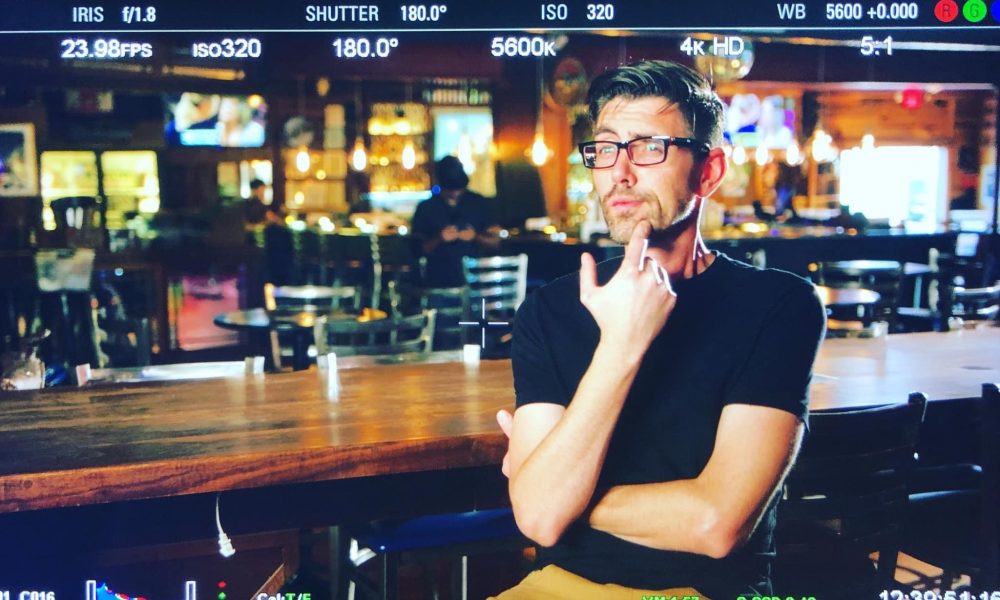 Today we'd like to introduce you to Kelly Schwarze.
Hi Kelly, can you start by introducing yourself? We'd love to learn more about how you got to where you are today?
Around the age of nineteen, I had my first management job. I was the manager of a small amusement park about fifteen miles from the Las Vegas Strip. At that time, I was focused on two things: getting through college and finding a job in the entertainment industry. I remember one hot summer morning, the general manager made a surprise visit. Like most of the employees that day, I was on pins and needles, hoping that he didn't see any imperfections with our work. He was a stern taskmaster with a reputation for firing people without flinching. I tried to hide as much as I could. I did my best to avoid any interaction that would jeopardize my hard-earned day job. After all, it was the only thing helping me pay my way through college. Despite my attempts to go unnoticed that day, Mr. Sullivan had cornered me inside the management office while I was breaking change for the cashiers. Mr. Sullivan was an older man, well into his seventies, and spoke with a deep, authoritarian voice. He politely asked me to have a seat. I was beside myself, ransacking my memory bank, trying to figure out what I had done wrong.
As I sat there, anxious to escape, Mr. Sullivan leaned back in his chair and stared at me for a few seconds. "What are your career goals?" he asked calmly. I sat and pondered for a moment, not sure how to respond. "Well, I am hoping to make movies someday," I reluctantly replied. "Do you have any backup plans?" he asked. It took me a moment to consider the question. I was certain my response would make me look like a young, foolish kid. I hadn't given that question much thought. "No. Not really," I replied. To my surprise, Mr. Sullivan folded his arms and leaned back even farther in his chair. I braced for the humiliation. Then, something unexpected happened. As I sat nervously awaiting a grown-up lecture, a smile slid out from under his gray, pencil-thin mustache. "That's excellent. Just what I hoped you'd say," he responded. I couldn't believe what I was hearing. "You should never have a backup plan," he explained. "Backup plans are for failure when it comes to your career goals. You just make it happen, no matter what!" Little had I known at the time, that moment was a life-changing experience. It not only made more sense to me as time went on, but it has become my personal mission statement. Why create alibis for failure? Why create safety nets for falling short? The idea of only winning, no matter how many times you fail, is a concrete philosophy that I have employed in just about every task I undertake.
A few years later, I was given some bad news from an art school in San Francisco: my financial aid wasn't enough to cover a semester of courses. I was unable to continue my studies. Dejected and beaten by this setback, I reluctantly boarded a plane back to my home town, Las Vegas. I sat on the plane wondering about my uncertain future. Then suddenly I remembered what my old boss had said. As the plane started its ascent, a flash of inspiration swept across my soul. "Rather than trying to figure out how to work around my setback by creating a backup plan, why not list my end goals? A set of goals that would define the term success to me." I immediately grabbed a ballpoint pen from my backpack and jotted down six goals on a drink napkin: 1. Make my own feature film 2. Own my own film studio and production company 3. Own my own house and have no money worries 4. Be a leader in my community 5. Be able to help others 6. Have a loving family of my own I am happy to say that I accomplished all of these things without the help of any film school, Hollywood break, angel investor, or charity. In fact, I have checked the first one off seven times and have ultimately achieved all the things that I wanted to do. And, despite having numerous setbacks after the experience in San Francisco, I kept at it, never making back-up plans, never skewing from the things I was most passionate about.
After I returned from San Francisco, I enrolled in the University of Nevada Las Vegas (UNLV) Film Studies program. At that time, the program was still in its infancy. It frustrated me that there was more lecturing than shooting of movies. After my sophomore year, I dropped out of the program and went to work as a production assistant for a Warner Brothers Television show, and while working on the set, I finally realized what I needed to start my career…I needed my own camera! I saved up as much money as I could, and then I maxed out a store credit card to purchase my first video camera. People around me thought I was nuts. I had spent all that money for a camera that—at the time—was seen as a gimmick. I even had film-school friends tell me that digital video would never take off. One film person, I met told me that I wasn't a filmmaker unless I was shooting on film. Nonetheless, I was determined to make my own feature film, and the only way I could see myself creating movement toward that goal was owning a camera that I could afford to shoot with. A few months later, I rounded up two of my high-school buddies to form a production company called Vision Dynamics Entertainment.
A few months after incorporating, we called in several favors to make our first feature movie. The project was a train wreck, but despite that, we finished! We premiered our little movie to a packed theater of family and friends. We sent out press releases to local newspapers and ended up featured in the news. Our small movie event helped put us on the local map as young filmmaking entrepreneurs. In fact, we even had a legendary television director attend our screening. The movie received generous praise from the audience. We also caught the attention of a producer, with whom I would later make two movies. When I look back at my twenty-plus year's career making several motion pictures, documentaries and TV shows, I can't think of any particular moment where it all came together for me at once. My success overall has been a series of small moments where one thing led to another. It's impressive to see how far I've come, winning prestigious awards such as Emmy's and having movies featured among the big studio films. Taking that step in buying my first camera was my catalyst. If I had taken the advice of my critics, who knows where I would be? Perhaps I'd still be talking about making my first movie.
Would you say it's been a smooth road, and if not what are some of the biggest challenges you've faced along the way?
As an independent filmmaker, your biggest hurdle is money. We operate in a place that is hard for investors to make sense of. You need to either be super low budget or studio level in this business to make movies. There is little in between. The other hurdle you have is the time it takes to make progress in this business. I always say this is not a job or even a dream, it's a lifestyle. It can take an entire lifetime to find what most would consider success in this business.
Thanks for sharing that. So, maybe next you can tell us a bit more about your work?
I am a writer, director and producer of independent film content. I also serve as a director/DP for other projects including shows from History Channel and A&E Networks. My wife Charisma and I also own a film studio called Indie Film Factory, which offers artists an affordable film location option. I lecture and write books on the topic of micro-budget filmmaking.
Where do you see things going in the next 5-10 years?
With the pandemic raging, and most studios looking to VOD platforms even more, I feel this may be a golden age for independent and lower budget movies and TV shows. The demand for new voices has never been more poignant.
Contact Info:
Suggest a Story:
 VoyageLA is built on recommendations from the community; it's how we uncover hidden gems, so if you or someone you know deserves recognition please let us know 
here.