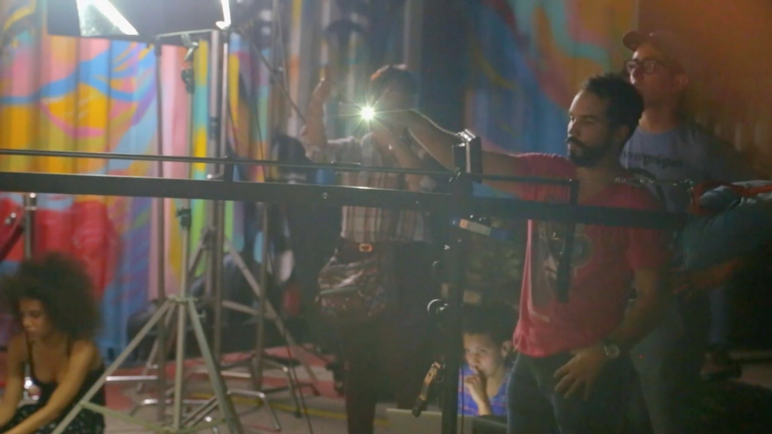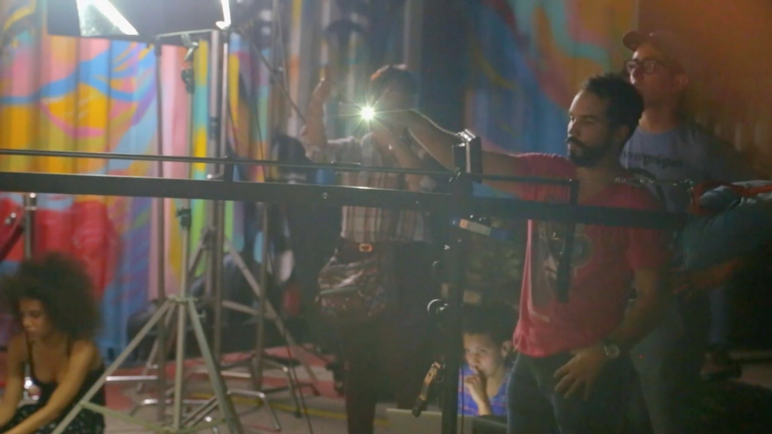 Today we'd like to introduce you to Joseph Rendon.
Joseph, we'd love to hear your story and how you got to where you are today both personally and as an artist.
I was born in 1981 in Caracas Venezuela, and just four months after my birth my dad got a scholarship to get higher education here in the United States. My dad's post-graduate studies where at the University of Louisiana in Lafayette, where we spent the five first years of my life, and as a result, the first language that I picked was English. In 1986 when my dad earned his master degree in communications with honors we moved back to Venezuela. Back in Venezuela at the age of 5 I only knew a few words in Spanish and I had a hard time understanding and communicating at first, I remember one day my parents left me with my grandmother and I was asking her for some cheese and juice pointing at the fridge, she shows me every single item in it trying to find out what I wanted, fun memories, then on my first preschool day of class I cried the entire morning I couldn't believe no one could talk to me in English. After six months of intense wondering, I finally managed to make my self-understood and get around, in fact, I made few friends and started to like Spanish so much I didn't want to speak English even when my parents did all efforts to do so.
In Venezuela, I spent the most exciting 17 years of my life. There I met my family, I made incredible friends, I met my first love, I met the Caribbean Ocean, I enjoyed the tropical weather and beautiful sites and nature of my beloved country Venezuela. I learn to stand for my self,  I learn how to confront others, and earn respect as a man. I learned how to drive, and more importantly to express my self as an artist; drawing, doing some graffiti, recording videos, and acting.
I moved back to the USA in 1998 with my older brother Simon, to study and refresh our English. However, in 2001 we went back to Venezuela for a period of time and just a few days before heading back here, one day when my parents were out of town a few hours away visiting family. He came to the house with some friends and plans to go on a road trip, he packed some clothes and as he was leaving he turned and ask me if I wanted to come with. A life-changing event that impacted our lives strongly. The road trip was fun all the way to our destination where we met with a group of friends in Barquisimeto a place 5 hours away from our hometown Valencia. We laugh, dance, and party all night. We had plans to sleep at the place we were partying but the Angela a girl who was with Victor our friend said she had to be home early the next day to get her mons to call and show that she was behaving like a good girl.   Victor decided to drive her back at 5 am with no sleep and drinks on his system. An hour later on our way, all passengers were relaxed and resting feeling the breeze of the road coming through the windows of the tall SUV as we listen to some soft Spanish music tunes. Minutes later some fell asleep, meanwhile, I was still awake with but with my eyes closed. Seconds later, Victor, our 19-year-old friend fell asleep behind the wheel driving off the road and losing control of the vehicle, rolling over about six times at a great speed. Huge tragedy! Victor past away a week after a result of a broken neck and brain injuries, my brother got hurt very badly too, broken skull, and brain injuries too spent two months in a deep coma, I was thrown out the back window of Victor's SUV and got lucky with just a few scratches and bruises on my knee and back. However, the biggest pain hit us after, when we had to face the consequences, confronting years of deep depression along with my family, our lives were deeply impacted. I could never sleep in any traveling vehicle, cars, buses, or airplanes, if I did, I would wake up screaming. I had a hard time understanding this horrific event, I felt guilty because my brother and I changed seats at the very last minute before getting in that car, it could've been me. I dealt with a mixture of feelings after this accident that I wasn't able to channel at the age of 19. My brother will not ever be the same, but we are fortunate to have them and celebrate that he is with us and is able to smile and walk after years of intense therapy. Simon is our inspiration, my biggest motive, I have it in my heart everywhere I go.
We'd love to hear more about your art. What do you do and why and what do you hope others will take away from your work?
As a kid acting was my favorite game to play, my addiction, a scape from reality, a necessary tool to be happy, I was always very curious about people, I was always looking deeply at the differences among them, everywhere I went, the store, the school, the park, etc. I remember playing with my friends at school creating stories based on people I found interesting in real life. But, my first act on stage wasn't as pleasant because I remember as I was forced to wear what I thought was a dress at to impersonate Saint Joseph, I was furious and felt ridiculous at first until I arrived at school and saw all of my friends wearing the same gowns to play this act with me I immediately relaxed and started to enjoy my act. After that experience, I continue to be part of the performers class in school until my graduation in 1998.
After high school, my parents sent my brother and me back to the USA to go to college and refresh our English.
I spent few years working on that and embracing the American culture again, a few years later in 2004 I decided to commit to my passion thoroughly and went to Full Sail University for my bachelors in Film degree which I obtained with honors in Oct 2008. Now I have ten years of professional experience working in the entertainment industry, I have worked as a professional Video Editor and Producer for companies such as; Discovery, and NBC Telemundo. And done acting and performing for studios such as 2oth Century Fox, Sony, Netflix, ABC, Warner and more. I still feel that my career has not quite launched just yet, I am still learning and seeking for the opportunities that will hopefully make me become the Actor and Director I have been preparing for.   My love and passion for filmmaking will always be present but acting comes naturally to me, It has always been my goal to become "the best actor ever known" that is the footprint I want to leave behind.
As a passionate Actor and filmmaker, I like to create characters and concepts from scratch. I enjoy method acting and every facet from the pre-production to post-production. I love film history, and I also love keeping up with all new trends and all the new technologies, this combo helps me evolved, I feel it reflects in my art.
I am fortunate to have a set of parents who have always been supporting my dreams and pushing me to get higher. My parents insisted I should get a degree that related to my passion, getting a degree has changed my life, now I combine these two passions and I see everything with a 360-degree vision when I am on set in front or behind the cameras. My approach is entirely different and way more appreciative on every level. This perspective has helped me developing professional relationships with performers, directors, producers, and crew equally.
Artists face many challenges, but what do you feel is the most pressing among them?
Social media is the biggest challenge artists today, we are living in an era that is own by the doers not the talented. People seemed to be in love with the ridiculous and the outrageous, is a hard time to understand what is art today, I feel like these are changing times where the artists have not to only be talented, but also brave, and extremely open. People are no longer seeking or trying to find unique artists, the most popular is what they consume, searching, and digging to find the next big thing is no longer a trend as it was 10 years ago, it is like people now just want to sit behind their tablets and smartphone screens and be fed. It is a fact that the attention expands of our audience is less than a minute, they just want more and faster. The good thing about social media is that is creating a lot of new opportunities, lots of new channels needing content. In conclusion, the game has changed, I feel it is challenging but we must adapt to the game, be open play it and be very brave.
Do you have any events or exhibitions coming up? Where would one go to see more of your work? How can people support you and your artwork?
The best way to support me is to follow my social media accounts and keeping in touch with me. I love to answer questions and help as much as I can, I am in this career because I love people, all races, all communities, all religions, all cultures, and all genres. I am here to serve them, I am a spiritual being and my goal is to make the world understand that life is a tridimensional experience of our spirits, we can achieve and obtain anything we ask for either bad or good. The easiest word to say and at the same time the most difficult to feel is "love" and as cliche, as it can sound LOVE is the answer.
Contact Info:
Getting in touch: VoyageLA is built on recommendations from the community; it's how we uncover hidden gems, so if you know someone who deserves recognition please let us know here.