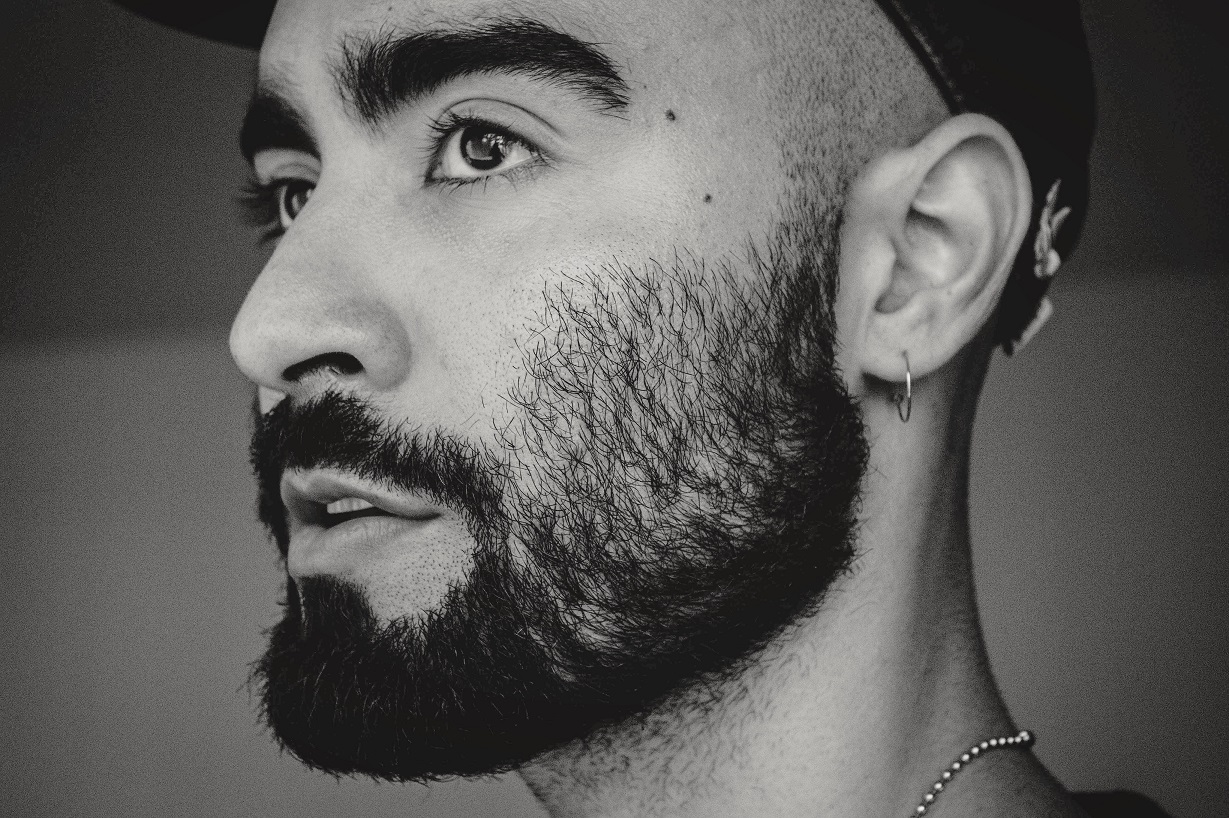 Today we'd like to introduce you to Jorgie Goico.
Hi Jorgie, so excited to have you with us today. What can you tell us about your story?
Hmmm. You know how we often hear other humans talk about their wish to figure out what they truly want to do, what their purpose in the world is, why they are here…? I've never wondered that, I have a clear memory from as far back as I can go, I have always wanted the same thing. I always wanted to become a performer. It's always been a need and a deep craving to create. Acting is my wildest way of creating. This is my dream, my goal, it's who I am. Born and raised in Puerto Rico, I moved to Los Angeles when I was a teenager, after convincing my mom this was my dream and I needed to make it my reality. I still remember her sad eyes when she replied "I know. I've always known". My mother had me when she was 17 years old. We've lived together through financial struggles, many fights, my coming to terms with my queerness (in a very small-minded town) and later re-bonding towards my last year in the island. All of this was a lot for her to handle. But I knew I needed to do this. Auditioned for acting school (my first audition ever!) got in, studied there for a year. I wasn't able to afford the full three years program – this was also the first time that I would come to experience racism, homophobia and micro aggressions – safe to say, it felt like time to move on.
After this first chapter, I struggled with homelessness for a bit. Jumping from couch to couch, trying to find someone who could give me a hand till I found a job to help me maintain myself here in LA. I recall one day, me walking all over the Hollywood neighborhoods with my luggage and bags, not knowing where I was going to sleep that night. That was an adventure! Thankfully an angel did pop into my life and helped me through a situation I never quite spoken of. About a year passed by before I landed a job. Lost that job. A long while passed before I got the next one, quickly it all became about surviving. And that was followed by five years of financial struggles, roommate after roommate (I've had 18 so far), and ultimately further moving around, the terrible feeling of homelessness again, losing a close friend, ending a relationship and most tough of all, not being able to fully focus on (or afford) acting. Which was the reason I moved here in the first place. Jump to a couple of years in the future, after a heavy amount of unforeseen obstacles and the unpredictability of life, I managed to do exactly what I needed to do, survive. My goal now is to live, existing and surviving is all I've known in LA, but living, that's where I am right now.
I finally landed an acting manager (only took me nine years!) and I thankfully feel like I can put more focus on me, who I am and what I am here to do. I now appreciate all that has come my way, whether it felt fair or not at the time because it thought me that I am capable of handling a lot and come back powerful and ready. I feel like this past decade has morphed me into the artist I am meant to be. One last thing I want to let be known. Further from becoming a working actor, I've always wanted to become a symbol. I grew up adoring film, tv, musicals. BUT, one thing that became much more clear to me as I grew older was that although I had all of these franchises and stories I dearly loved, I really didn't see myself in any of them. I would grasp at straws trying to make the case for any poc perceived, female perceived, queer perceived character to relate to. But truly, I still don't see myself to this day on entertainment. And that right there is what I am going to change, I have to, it's my calling. You'll see.
Alright, so let's dig a little deeper into the story – has it been an easy path overall and if not, what were the challenges you've had to overcome?
There has been some intense struggles that have come my way. Mainly financial. Lack of income to pay rent, to dedicate to my art and sometimes not enough to eat. I was also struggling with language and cultural barriers, as I am born and raised in a -mainly- Spanish speaking tiny island. Lots of racism and micro aggressions inside of my acting conservatory as well as my peers and the industry as a whole. I was even more surprised to still feel the sting of homophobia here. A major reason for me leaving my home, where I was bullied since childhood for being who I am. Growing up like that can do things to a child's mind. I was very lonely as well, most of the friends I made disappeared when I started to struggle financially. The other ones moved away. It was a rough and hardening experience to feel like to have to fend off for yourself. Defend yourself emotionally, financially and physically while trying to create the life you desire for yourself. Mentally it's been the toughest. I have intense anxiety, which has developed more and more intensely with the years. And that's what I'm working on right now! Learning a lot more about myself and putting my mental health as number one priority.
As you know, we're big fans of you and your work. For our readers who might not be as familiar what can you tell them about what you do?
I am an artist. Very creative! I have acted for film, tv, theater, done a musical, danced for theater, studied ballet for a year, novice writer, trained in drawing, painting, fashion designing and styling. I truly feel like my brain works faster and has an innate understanding for art and creation. Acting, I feel it to be, my ultimate form of creation. You're creating a whole human -a whole world!- with your body, your voice, your energy, your eyes. It's so much fun! In terms of acting, I am known for being chaotic, intense, sensitive and maybe a bit dark. I love going from extremes, darkness/agner to light/ vulnerable. I love duality. I dream of playing a character than can let me go so crazy and big! I have it in me. People also know me for my personal style. I have a strong fashion understanding, and I carry that with confidence. I find pride and a sense of individuality in my ability to connect to both my masculine and feminine energies and portraying that on screen.
Before we let you go, we've got to ask if you have any advice for those who are just starting out?
You are and have always been enough. Don't focus too deep on time. This brings unnecessary anxiety. Focus on making yourself as strong and ready as possible in your craft. That will attract the right energy to you. What others think of you does not matter AT ALL.
Contact Info:

Image Credits:
Jorge Anaya Guzman Lucio Nieto Pea Nunez
Suggest a Story:
 VoyageLA is built on recommendations from the community; it's how we uncover hidden gems, so if you or someone you know deserves recognition please let us know 
here.