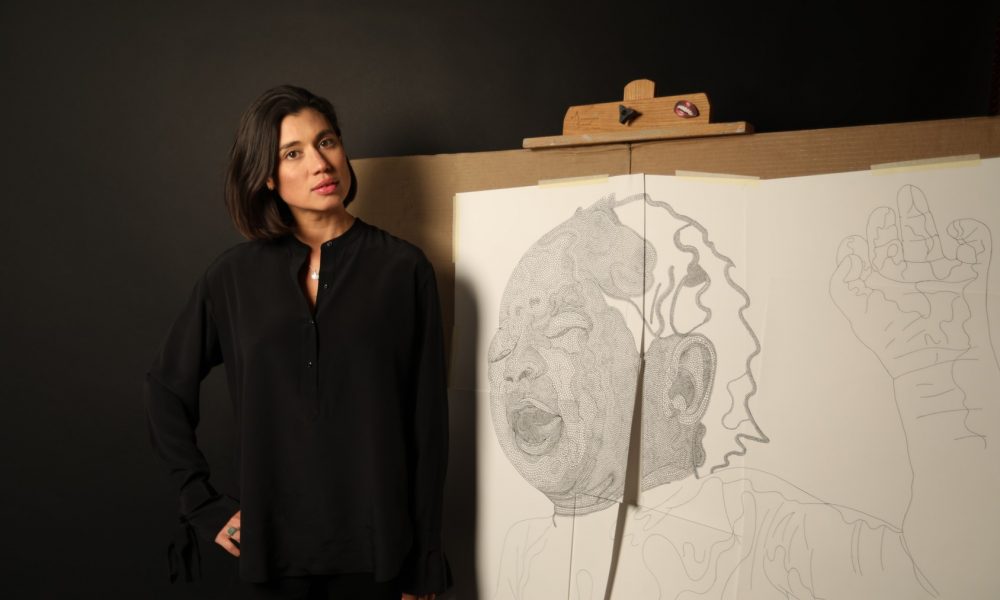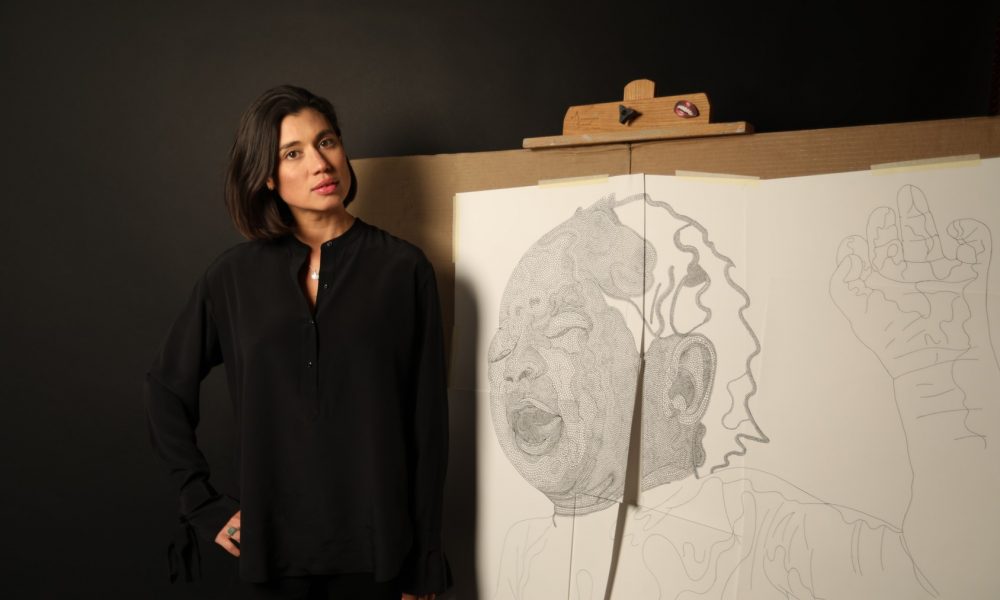 Today we'd like to introduce you to JILI.
JILI, we'd love to hear your story and how you got to where you are today both personally and as an artist.
I'm in the habit of moving to a new town every few years. Change keeps me inspired and fuels my motivation to try new things. When I was in my twenties, I was enrolled in an MFA at the College of Fine Arts in Sydney. However, it was my second graduate degree, I'd been a student for a long time, and I was starting to feel anxious about my job prospects. On a whim, I dropped out and went to London to work in advertising. After over a decade in advertising, I needed a break so (again, on a whim) decided to go traveling through Mexico and Central America and that's when I started making art again. Today, I live in Los Angeles where I'm straddling advertising and art. It sounds like a lot, but I've learned to be highly productive. I know a lot of people in the art world often dismiss people who insist on maintaining a corporate job as 'hobby artists'. Of course, I'd love to make art full time and one day I will, but I also want to be financially secure in the long-term. In the short-term, having a regular pay-check gives me the freedom to make art that's more conceptual instead of restricting myself to only making art that will sell.
We'd love to hear more about your art. What do you do and why and what do you hope others will take away from your work?
I mostly draw figures broken down into shades of light, texture, and form using tiny circles. The reverberating circles are symbolic of homogeneity, mass production, and anonymity and I think a lot about how such phenomena impact relationships and social structures. The diluted human experience of the digital age is reflected in the uniform figures, stripped of color as well as in the process itself which is done completely by hand with pen and paper. I have full respect for new forms of digital art, but when I'm in my studio, I want to be as far away from the computer as possible.
One technique, I've enjoyed recently is using myself as the model. It gives me complete control and pulls the starting point of the process right back so that it begins with my own performance. I danced all through my childhood and teens, so I know how to twist and contort my body to get the look I want. I see these drawings as a performance, and in a sense, it's a return to a time in my life when the dance was my primary creative outlet.
Most recently, I have used my medium to provide commentary on Trump's "zero-tolerance" immigration policy, which resulted in over 2000 children being separated from their parents last spring. My drawings of an emotional mother and daughter, stripped-down to hand-drawn circles, highlight the way policy has ignored individual human needs. My friend who modeled as the mother is a migrant to the United States, but due to her New Zealand origins has been able to access a path to migration and live in the United States with her American-born child. My choice to use this particular model shines a light on the institutional racism present in migration policy. What's more, the simplification of figures down to black and white circles reminds us that we live in a world where people are treated differently because of the color of their skin. As you can imagine, I've been thinking about this issue a lot this week with respect to the caravan. It's really important for artists to have a point-of-view and it's a really interesting time to be living in the United States. Making this series revealed my potential to explore politics and culture more deeply and I fully intend to continue on this trajectory.
Rendering figures with tiny circles is highly time-consuming and even painful. I actually have to wear a compression glove to stop my hand from cramping. Right now, I'm drawing a seven-foot tall figure of a baby, and it's probably going to take a couple months. But it's ok. I don't want it to be easy. I've been told that the meticulous nature of my work is at the core of what makes it appealing and after days of drawing tiny circles, my reward is knowing that my art has the potential to change the way people see the world.
Have things improved for artists? What should cities do to empower artists?
I don't know if most people realize that by the time you cover the material costs for an art piece, including custom framing in some cases, pay for shipping and the gallery takes their cut, there's really not much money left. Thanks to the ease of e-commerce, there are ways to sell directly to buyers and avoid gallery commissions, but this avenue also has its challenges as you may not be able to get your work in front of the right buyers. To avoid financial worry, I have made a choice to maintain my day job in advertising, but I know that this kind of lifestyle isn't for everyone.
I think a great way cities can help artists thrive is to offer more public events for people to show their work to a lot of people without great expense for the artist. For buyers, especially people new to collecting, this is also hugely appealing as they can access art from emerging artists in a setting feels that very accessible. Now, I'm not dismissing the important role galleries play in fostering the careers of artists and bringing important work to the forefront. When the time is right for an artist, this is still the best way to be introduced to the right buyers. However, for emerging artists just trying to get their work shown, exploring other formats of selling could really help their careers be more sustainable.
Contact Info:
Image Credit:
Headshot by: Johan Hesselgren
Getting in touch: VoyageLA is built on recommendations from the community; it's how we uncover hidden gems, so if you know someone who deserves recognition please let us know here.