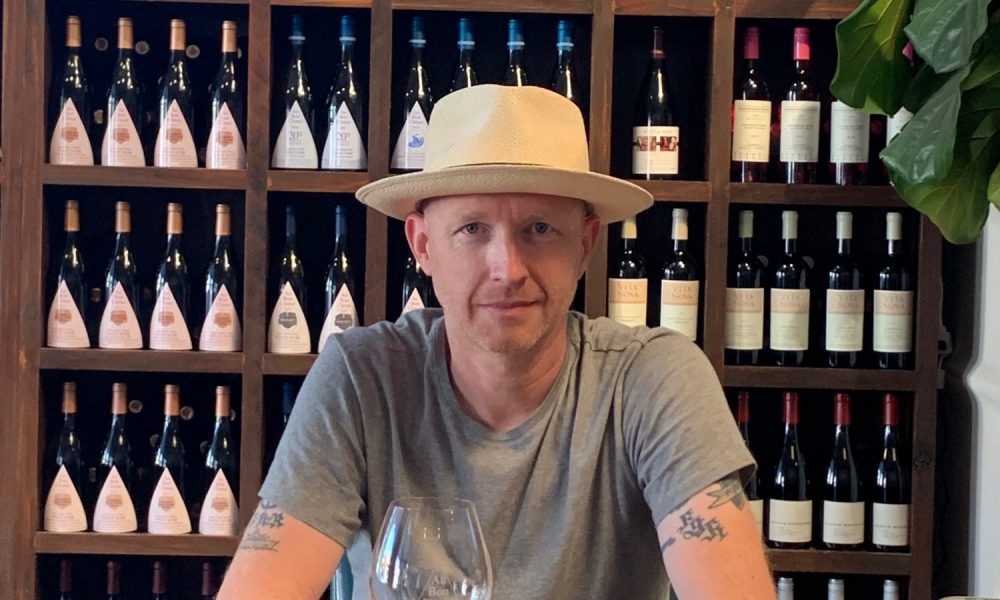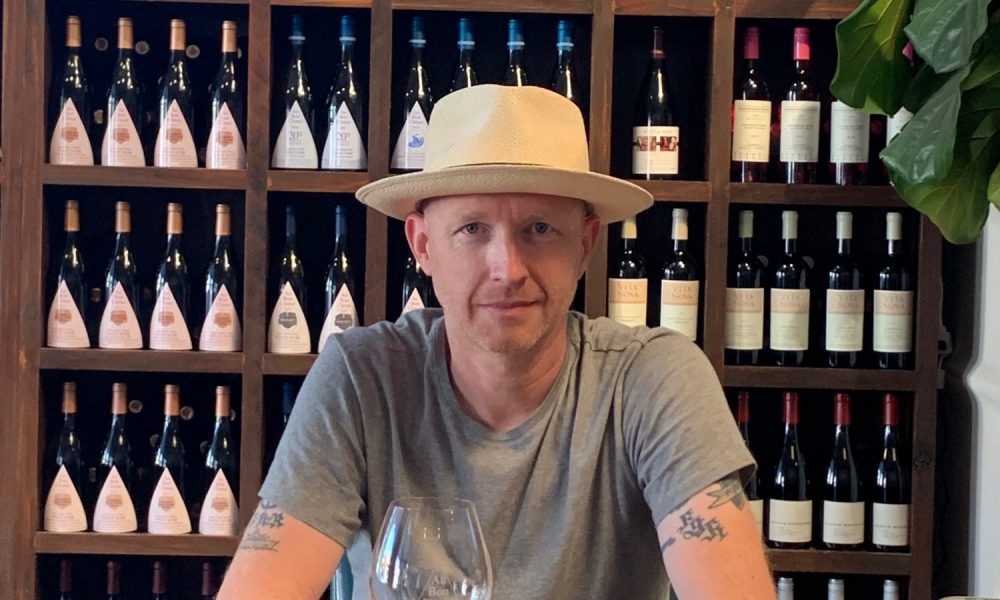 Today we'd like to introduce you to Eric Beltz.
Eric, we'd love to hear your story and how you got to where you are today both personally and as an artist.
After high school in 1993, I had a simple vision for my life: Live in a small town near a big city. Get a day job so I could be an artist. Show art somewhere. Through chance, intuition, and skill, by 2007, my short checklist was more or less completed. I lived in Santa Barbara, I had my first solo show in Los Angeles, and I had a day job.
Having vaguely defined goals that are specific enough to give general contours to your vision is helpful in adapting to what opportunities come your way. Santa Barbara isn't right next to Los Angeles and it isn't that small of a town. But close enough. It's only an hour and a half away and almost the whole population of Santa Barbara could fit inside Lambeau Field in Green Bay, WI (everyone else has to tailgate). Santa Barbara feels like a small town, especially where my wife and I live downtown. We can walk to most things we need (carpet cleaner, farmer's markets, coffee roaster, watch repair). I recognize many of my neighbors I see while walking my two Miniature Schnauzers Fergus and Quinby. Over the mountains is even smaller towns so I can go and hour in either direction to scale up or scale down my experience of urban or rural communities.
I was led to Santa Barbara (from Orange where I grew up) in part by Howard Zinn. I met him in undergrad at Cal State Fullerton at a lunch Associated Students Productions was hosting in honor of his visit to promote his book You Can't Be Neutral On A Moving Train. I asked him for some advice on picking a graduate school. He told me simply to get to know the faculty where you wanted to study. So, when I was gallery-hopping around Los Angeles, I looked at the resumes of the artists I liked and saw where they went to grad school. At that time University of Nevada Las Vegas was a common source for the people I liked (Yek, Tim Bavington, Reverend Ethan Acres). But by the time I was looking, that program which was really just Dave Hickey had more or less fallen apart. So, I looked at where some of those artists ended up teaching. Two UNLV alums, Jane Callister and Phil Argent, ended up in one place: University of California Santa Barbara. I drove up there a few times, hung out with them and their grad students, got a good feeling for the kind of atmosphere Jane and Phil were cultivating and decided to make the unlikely gesture of pursuing success in Los Angeles in Santa Barbara.
During my graduate school experience, I ended up dismantling myself. I was expecting to focus and finesse, to strengthen what I had already established in the studio. Instead, after taking in so many new ideas, influences, and landscapes; I utterly exploded. I was overfull and could not maintain a coherent shape any longer. Falling apart, however, gave me the chance to pick up just the pieces I wanted to keep in order to re-form my spirit.
I received a teaching fellowship after grad school which kept me in Santa Barbara another year. After my fellowship, I was offered a few more classes. That turned into a few years of consistent teaching a variety of types of classes and then just drawing. That turned into 15 years of teaching at UCSB. All the while, my day job gave me time to find myself, establish a new studio practice, and develop on my own terms. I started this process with a mechanical pencil. It seemed like the most uncomplicated, unhistorical tool I could think of. What I found, however, was an unexpectedly rich and deep world of possibility that has remained filled with potential. I am open to moving on when working in graphite no longer makes sense or when my doctor says I can no longer draw like this…
We'd love to hear more about your art. What do you do and why and what do you hope others will take away from your work?
My job, as I see it, is to capture the imagination of strangers and fill their hearts with awe and wonder.
Sometimes, I aim at this in a pedantic way with text, figures, plants, animals, scenery, and whatever representational elements might suggest a narrative. Sometimes, I just offer space and pattern to facilitate weightless contemplation. These two approaches allow me to indulge those different impulses in me – to tell a story or to just hum.
I also want to challenge people to not only be content with a black and white drawing as the totality of itself but to be thrilled by it. I do not want people to look at my work and think it is lacking something. I do not want my drawings to in any way be mistaken for a preparatory step. These are not sketches for paintings. There will be no color. The challenge I impose on myself is to use graphite to meet or surpass the high standard of visual presence I want my drawings to command. The world is not only small and grayscale like my drawings. It is vast and luscious. And it is competitive.
Perhaps, in part, I am assuming a false premise: that people would not accept a drawing as the end in itself. Maybe I take this issue too far. Maybe I overwork an imaginary problem. That has been a criticism of me particularly because this 'overworking' necessitates long periods of time to finish even a single drawing (from a few months to over a year). Taking a long time on one thing does not guarantee that that thing will be good. There is a risk as well as faith. This is certainly not an advisable strategy for young artists. No one tells students to limit their available inventory and purposely complicate your ability to accept exhibition opportunities. But that is why I have a day job and a force-field around my integrity. My road has led me here. I accept the problems I am lucky to have. I do the work in front of me as best as I can.
What do you think it takes to be successful as an artist?
I have different definitions of success depending on what I'm talking about. In the studio, I define success as a fearless commitment to the purity of my vision. For an exhibition, I want it to be a show that I would be excited to see. I also have practical concerns: getting sales, reviews, and new opportunities for more exhibitions. I try to describe my goals matter-of-factly and to keep them pretty simple. This keeps me grounded and adaptable.
I think some of the most important qualities for an artist to possess are commitment, perseverance, and patience. In the studio, there is a lot of lonely, hard work with many chances to doubt. But if there is a commitment to the vision, it pulls your spirit though the uncertainties experienced along the journey going from the birth of an idea all the way to the manifest work in front of you.
Do you have any events or exhibitions coming up? Where would one go to see more of your work? How can people support you and your artwork?
I have a solo show at Kopeikin Gallery from September 7 until October 19th.
I also show with Koplin Del Rio Gallery in Seattle, WA.
I have a website: ericbeltz.com
Contact Info:
Suggest a story: VoyageLA is built on recommendations from the community; it's how we uncover hidden gems, so if you or someone you know deserves recognition please let us know here.