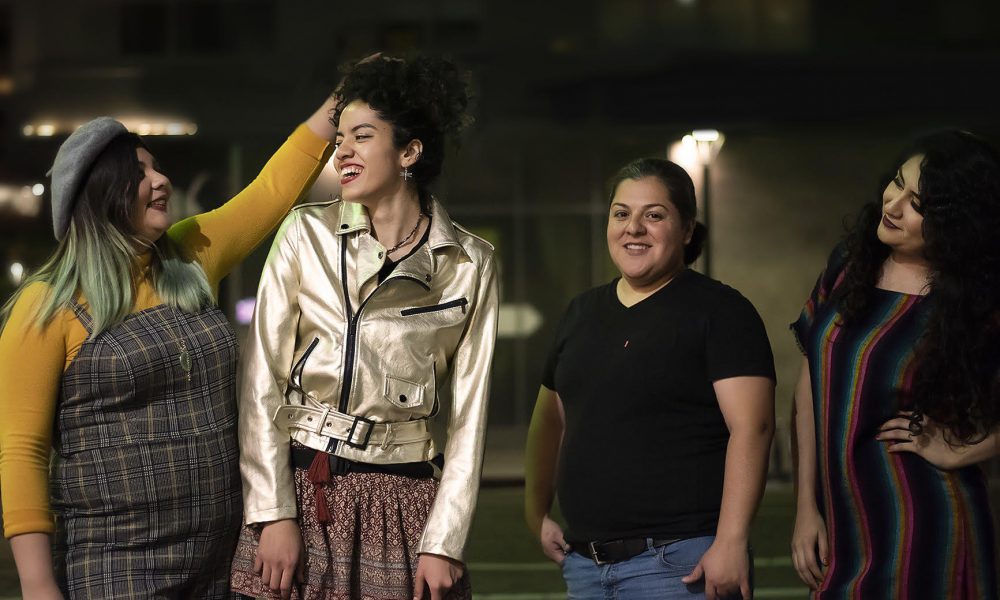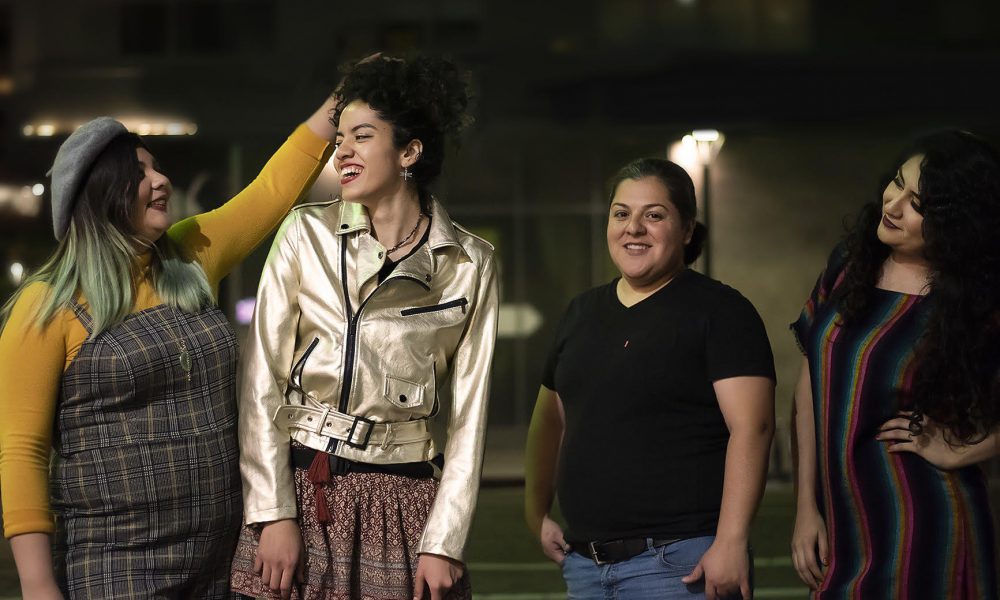 Today we'd like to introduce you to ELLA.
Every artist has a unique story. Can you briefly walk us through yours? 
We started playing together in 2016. The decision to start and join the project was easy for all of us because we all longed to make music that voiced our experiences as women of color and that was responsive to the issues affecting our communities and the world. More than anything, we wanted to make music that empowered other women, especially youth.
Half of us (Joz and I–Brenda) met at a community event in South Central (where we're both from). I was tabling with South Central Sisters–an organization that mentors and provides young women in South Central with access to alternative education and resources–when Joz approached me to ask about how we planned to incorporate music into future programming. We soon discovered that we were both musicians and decided to start a band. Social media helped us with the other half (Kim and Norma). Norma and Joz had already played together in the past, so when Joz posted on Facebook about her new project, Norma responded saying she was happy to join. At this point, we knew we were in for a challenge: to find a woman drummer that wasn't already in a band. But, Kim had been wanting to make meaningful music with like-minded folks, so when our #girldrummer search on Instagram led us to her and we reached out (with fingers crossed), she felt like it was meant to be and accepted our invitation. Our first jam-out definitely confirmed this for all of us. We didn't know each other very well, yet we felt like we'd been playing together for years!

Please tell us about your music? Why? What's the message or inspiration, what do you hope people take away from it?
We feel very strongly about making music that matters. We find it healing to express our opinions and frustrations through our art. Music allows us to transform negative feelings into something positive to share with others. We like to believe that we are contributing to change in that way, whether it's by validating someone's experience or shedding light on a topic in need of attention. But on a personal level, music is such an important part of each of our lives that we honestly don't know what we'd do without it.
Also, we're all teachers. We realized this shortly after we started playing together. Of course, we saw it as another sign that ELLA was meant to be. There are so many forces working to silence voices like ours and those of our students. We know that if we want to hear/read/see our stories, we need to be the ones to write them. We hope that our art serves as a source of inspiration for young women to speak up in whatever way they feel called to–without being afraid OR despite of it. To pick up an instrument. Be loud (whatever loud looks/sounds like). And take up space. Because (if you're reading this) YOU BELONG HERE. ❤
Do current events, local or global, affect your work and what you are focused on?
Definitely. Our music is a reaction to many of our experiences (personal and beyond), so it is naturally political. For example, "Dia y Noche" is a song that was written in response to street harassment. So many of us (women) experience it. It makes us feel uncomfortable and unsafe. We shouldn't have to feel like this when occupying public spaces. "Bad Hombre" was inspired by the results of the 2016 election. We were upset and disappointed, but grateful to have music as a tool to process our emotions around it and have fun doing so. And our second song ever written,"Soy Luz," talks about breaking gender expectations. It's a reminder of the importance of loving and staying true to oneself before all else.
How or where can people see your work? How can people support your work?
You can support us by following our social media pages, sharing our music, and watching our latest video "Dia y Noche." ✊🏽🏽
IG: https://www.instagram.com/ella.band.la/
Facebook: https://m.facebook.com/ella.band.la/
Spotify: https://open.spotify.com/artist/76k0RUAau7T8ScNelP7wsg?si=NyMsWRi9TQKg3X6arLdOqw
"Día y Noche" Music Video: https://youtu.be/LenA0h5VB-8
Contact Info:
Image Credit:
Daisy Noemi
Tony Torres