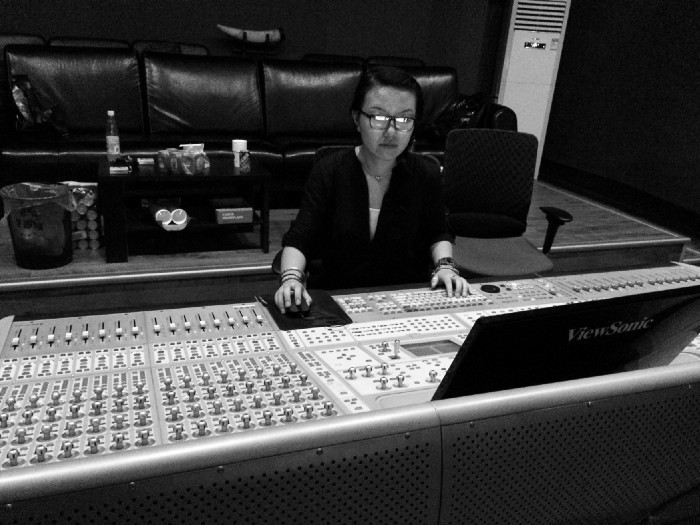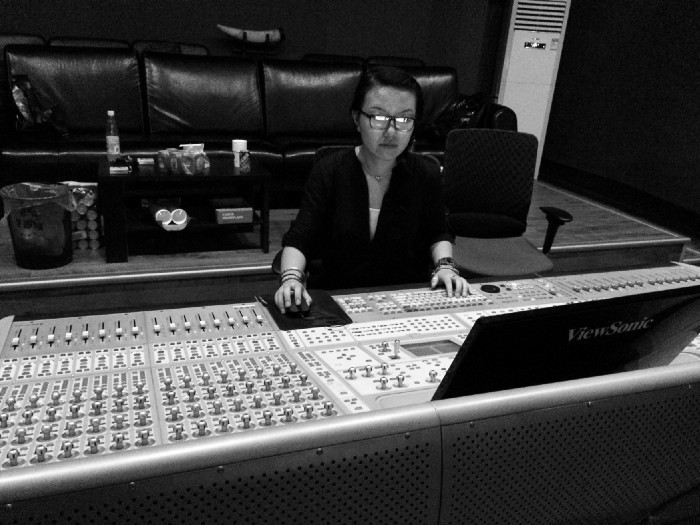 Today we'd like to introduce you to Eiko Jin.
Hi Eiko, so excited to have you on the platform. So before we get into questions about your work-life, maybe you can bring our readers up to speed on your story and how you got to where you are today?
Of course, thanks for sharing my story here on Voyage LA. My name is Eiko Jin, I'm a composer/songwriter/singer who moved to LA in 2019. San Francisco was my first stop in the United States, and I accomplished my master's degree in music production and sound design for visual media. After I graduated in Musicology from college, I worked in an administrative role for four years and had no background in music composition. As an enthusiast for film music, I've been sensitive to music on TV at a very early age and the excitement from soundtracks made me want to dive into that world deeper and deeper. Every time I listened to film music, I have images or sometimes a universe starts expanding in my head. It feels like a sixth sense, and I wish I could learn that magic and create a music world with vision in people's heads. Just like you saw all the top players playing sports, and you wanted to start your own training and become one of them. That's the reason why I started my composer journey at 27, with not much supports from people around me besides my parents. "No one could survive as a composer" – I agree it's not a common job, but there was a time when my mom and I watched a film in the theatre, I said to her quietly, "Listen to the music Mom, someone has to be the one who wrote it. That's a job."
After graduated in 2016 and spent years in Bay Area, I learned Constance Wu's story about how she moved to LA from East Coast and started her career from nowhere. The inspiration from her story made up my mind and I moved to LA very soon after I read that article.
Can you talk to us a bit about the challenges and lessons you've learned along the way. Looking back would you say it's been easy or smooth in retrospect?
Haha, apparently, not a smooth journey. No composer on earth has a smooth sail out besides those truly talented and blessed ones. Most composers have to find out a way of joining the industry by themselves at the very beginning. It was not easy at all, sometimes it was all about luck from unconscious efforts. Usually, there were no stable composer positions for anyone that was in their early stage of career, composers work from project to project or as a contractor to some studio projects. Those were positive situations. Most composers need a side-job to support their music dream. It was like walking in the darkness with a lantern in your hands, you can't look back, and you can't see where you going to be, you just keep walking in the darkness for who knows how long. The takeoff might happen tomorrow or might not happen at all. With a legal status barrier, foreign composers have to survive more challenges. I once was interviewed by a fantastic position in a top media platform, but after I figured out they were looking for a sound-related role, I know I couldn't make it. My visa limited my job options as "Composer" only, any role with a different title would get me in trouble. I took it as a positive thing that, if I had a side-job that would financially benefit me better, maybe later I would quit my composer dream for an easier path for now. My visa made me focus on my composer role and I couldn't leave it until I proved I am outstanding.
With all the problems lying ahead of me, I encouraged myself that as long as I made it in the end, my story would be a good encouragement to anyone. Besides my passion for film music, I came to this country at 27 with 15K my mom borrowed from my aunt. No music composition background, no rich family, no relatives here. I made it to my 7th year in the US all on my own feet, if I finally made anything happen, it would be possible for anyone who has a dream. Don't let the age, the background, the people around you stop you. Follow the call from your heart, you came to this world for a reason.
Thanks for sharing that. So, maybe next you can tell us a bit more about your work?
My first song used in a feature film and later screened in the theatre called "Shimauta of SF". It's a weird name, yes, because it was named temporarily and later we just kept it. Shimauta was a music style from Japan, which means the song from the island. SF means, by the time I wrote that song, I lived in San Francisco. The music supervisor from that film required a 1950s vintage Japanese song, and I wrote and performed that song with the instrumental that created by other composers. I followed the harmony from the instrumental, and melodies just played in my head by themselves like always. I wrote those lyrics by Google translate, and my friend from Nagoya who's a native Japanese speaker helped me with the grammar and pronunciation. That song was accepted by the client with one-take and was used in the film.
About my work and my future development, frankly, sometimes I still feel confusing. And I believe all the successful composers were in my shoes before. Everyone who has been fighting for a composer career experienced what I'm experiencing now. I know all the careers have strategies for becoming successful, I also wonder what would be the unique part I could provide? One of my friends was a very successful artist, she once told me when I was still in school, "Make your understanding of art to become a part of your inner universe, to become your flesh and bone, not only for music, you should absorb all kinds of artistic beauty. You should study dance, study architecture, study paintings, everything. Everything you absorbed from outside would reflect on your own art. Make your music artistic, valuable, and never chase money as a goal."
Her words comfort me every time when I felt panicked or anxious, and I would love to share with everyone that might see these words. She rose me to a higher level of understanding art, understanding life, and I would always be grateful for her wise words to a new artist.
Personally, I'm special with my knowledge of different cultures, from my interests in all the native cultures, human histories, etc. My future goal was to discover different world music from all over the world, promote them in a way that's more acceptable to modern audiences. The beauty of ancient music styles, some were even older than languages, should not be forgotten. I know many dialects on earth are dying because of the worldwide cultural trends. Kids all want to be the cool one speaks the most popular language, they forgot their dialects, their folks, their history before they understood the value. I wish I could be the one to write and perform those kinds of music from ancient times. In the past, I performed traditional music style from Japan, Mongolia, Taiwan, and would love to find out more connections or elements in common between cultures and regions. By the time when I visited Music Instrument Museum in Phoenix, I was shocked by the same syllable used by the Myanmar drummer and Tokushima (Japan) dancer. Languages and races might divide people into different groups, but I truly like the famous anti-racism line: "There is only one race… That's the human race. " Wherever you go, people cry and laugh in the same way. I wish someday my music could travel without limits, anyone from anywhere, would hear their own stories and found resonance in the music I wrote.
Have you learned any interesting or important lessons due to the Covid-19 Crisis?
I think the best inspiration I received from this global uncertainty was that we are not the owner of the earth. There once was a joke that when someone said, "We should save the earth by stop doing this and that!" Someone replied, "The earth has been there for billions of years, even the dinosaur vanished the earth was still fine. The earth didn't care about human beings at all, the human beings should be careful not for saving the earth but for saving themselves."
COVID-19 just proved that the earth looks better in many places worldwide without the crowd of people. We should be humble to our mother nature and get rid of that ego as the one that rules the world. I lost several friends in the past year, not all because of COVID, but it made me think about "What is 'next time'?" We all said "next time" so easily, see you next time, let's hang out next time, but do we all got that "next time"? Treasure the things you still own, treasure the people you still can call, treasure the water, the health, the chance of trying one more time. Our life is so vulnerable, and I hope we all could take this special break and think of the lifestyle we are seeking to live. What truly matters?
On the bright side, quarantine offered new kinds of communication. Many events detoured to online mode and some long-distance conventions work better than before. In the past, people in Europe might not be able to join a live conference in the US, but online meetings made that possible, and anyone with access to the internet could attend the webinar. Joining composer communities such as ASMAC and SCL helped me in a way that beyond words. By participating in all the online events they hosted, I saw so many composers from all over the world who have the same passion for music composition just like me. "Don't ask what music can do for you, ask what you can do for music." Hearing all the masters share their stories with everyone was priceless. Without the quarantine, people might be too busy to join from all the locations, which proves that the bad situation still has some good turnouts. "Extremely optimistic" was a word from the documentary "Giving Voice", which described all the kids that were pursuing their dreams in that monologue competition, and that was the best attitude I've learned in 2020.
Contact Info:
Suggest a Story:
 VoyageLA is built on recommendations from the community; it's how we uncover hidden gems, so if you or someone you know deserves recognition please let us know 
here.