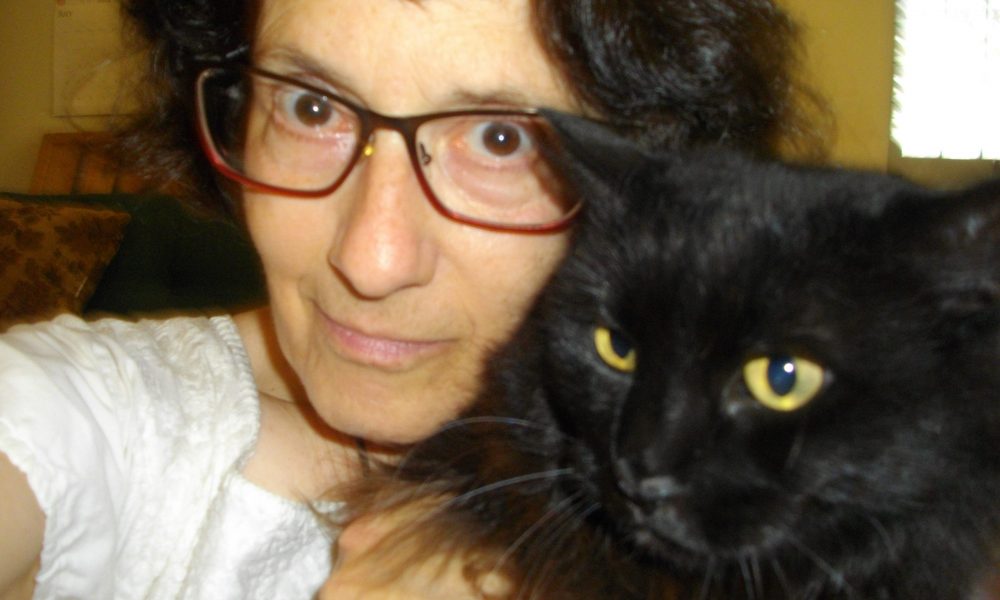 Today we'd like to introduce you to Diane Lefer.
Every artist has a unique story. Can you briefly walk us through yours?
The recent observation of the 50th anniversary of the assassination of Martin Luther King made me think again about what he called our country's triple scourge: racism, materialism, and militarism. Those were the (ongoing) negative qualities of American life—along with hypocrisy—that led me to drop out of college in '69 and run away to Mexico. I was trying to figure out whether to be an anthropologist or a writer, but mostly I hoped to experience a culture living by values different from our own. I decided on Oaxaca because I'd read that the indigenous Zapotec women traveled the country to sell their wares. I figured to the Zapotecos, a gringa traveling on her own wouldn't seem so weird.
I found the values of commitment and solidarity I was looking for and also found out I was more interested in making friends and hanging out with people than in studying them.
When I returned to the US, I wanted North Americans to get to know the people who had so impressed me. My Oaxacan friends inspired much of the content of my first story collection to be published. I was treated with so much love in Oaxaca, I wanted Mexicans to be treated equally well here. This eventually led to my volunteering back in 1999 as an interpreter for lawyers who were representing people in immigration detention. The Program for Torture Victims (PTV) offered a training session to prepare me to talk with people who'd been traumatized. That's where my long relationship began with this organization that since 1980 has offered free medical and psychological care and more to asylum seekers from around the world. Survivors arrive in US often knowing no one, carrying nothing but their emotional and physical wounds and the clothes on their backs. Their subversive crimes include really heinous stuff like planting trees, leading student organizations, refusing to cover up rape and other crimes by government security forces, or for speaking the wrong language, being born into the wrong ethnic group or religion or sexual identity.
I encourage survivors to focus on their creativity instead of on their trauma, expressing themselves through writing, drawing, singing, and theater games. Our sessions grew out of the creative workshops for social justice I developed over the years as I learned so much from kids surviving the civil war in Colombia, children living in harsh conditions in Bolivia—where we wrote and drew sprawled on the floor of a circus tent. In the US, I learned from South Bay teens attending Peace Camp, foster kids with emotional problems, refugee children from Somalia and Sudan, and lifers on parole. These days I'm also volunteering with the ACLU to register voters in our county jails. Many inmates don't know they have the right to vote if they are locked up awaiting trial or serving time for misdemeanor offenses.
What keeps me going? I'm grateful for the time I spend with animals as a volunteer at the LA Zoo, with the rescue cats at the Amanda Foundation, and with my own perfect cat. When you're surrounded by animals, you reach a point where you forget you are human and that can be a great relief! My relationship with a baboon named Lyle got me started on the novel that became Confessions of a Carnivore.
Most of all, my PTV brothers and sisters inspire me every day. A lot of people call them inspiring because of the way they have risked their lives and survived so much danger and violence. But most of us here will never face what they have gone through so they inspire me in a different way. I see how they, who have so little and have suffered so much, treat each other with infinite patience and generosity. That's the example I want to follow. For me, though, the patience part is very very hard.
We'd love to hear more about your art. What do you do you do and why and what do you hope others will take away from your work?
Somewhere along the way, I got it into my head that if I drew on my activist experiences in my fiction, my volunteer work would be self-serving and no longer pure. Of course, I've always protected privacy and confidentiality—though I did use Lyle's real name. But I worried about exploiting vulnerable people. I finally saw that another way to serve them was to draw attention to their situations. After I relocated here to Los Angeles, and got involved in the immigration detention nightmare, it consumed me. I couldn't think about anything else. At that time, there was no media coverage of the detention and deportation machine at all. So that's what broke down the artificial wall between activism and art. I wrote a play set in a detention center and a novella about a family torn apart when the mother is taken into custody.
The novella was published first in the Santa Monica Review and then included in my collection, California Transit, which was awarded the Mary McCarthy Prize in 2005 and published by Sarabande Books. In the first story in the collection, a Black man is shot and killed by police who mistake his cell phone for a gun. A few months after I wrote the story, a Black actor I had just worked with was shot and killed by the police. Still, when the book was published, I thought the content was already out-of-date. Sadly, it's as relevant as ever.
In writing fiction and plays, I've got more questions than answers. I'm interested mostly in the characters and how circumstances affect their lives. I hope the stories get people thinking, sometimes disturbing readers, sometimes making them laugh. Because in my creative work, my aims are aesthetic, I do have to find an outlet for my own opinions and so I've written advocacy journalism to explore and expose issues including mass incarceration and criminalization of kids. I will make use of any form to raise consciousness. Outraged by the existence of the prison at Guantánamo, I started walking around LA and riding buses in an orange jumpsuit and hood, my wrists tied, to be an unavoidable visual reminder of what our government was doing. People snapped photos that went viral and that was gratifying. Less pleasant was having a gun held to my head, or the day I tried to go into Barnes and Noble and security stopped me. When I explained I needed to buy a copy of the Constitution, the guard went ballistic and called for backup.
So if you read my work, what should you expect? That depends on you. For all that I've been called a political writer, I overheard a radical friend when she was asked, "So what's Diane's book about?" She answered, disdainfully, "Relationships."
Do you have any advice for other artists? Any lessons you wished you learned earlier?
If you are passionate about a subject, ignore anyone who tells you No one is interested in that. I don't care if it's the history of bubble gum. You can make it interesting through the quality of your prose, your convincing expertise, and your contagious enthusiasm.
How or where can people see your work? How can people support your work?
You can find information about my books and other writing as well as upcoming events at my website, www.dianelefer.weebly.com. You can order books from Amazon—or let Amazon do the research for you and then shop at an independent bookstore. (Though every time Trump attacks Amazon, I want to place a HUGE order.)
I'll be reading from a new story on Sunday, May 6th at 7:00, along with other writers associated with the Santa Monica Review, at the Ruskin Group Theater, 3000 Airport Avenue, Santa Monica 90405. Admission is $10 at the door. Parking is free.
And if you want to support my PTV sisters and brothers, please check out the website and link to donate: www.ptvla.org
Contact Info:
Image Credit:
Carly Boos and Robin Gibson
Getting in touch: VoyageLA is built on recommendations from the community; it's how we uncover hidden gems, so if you know someone who deserves recognition please let us know here.