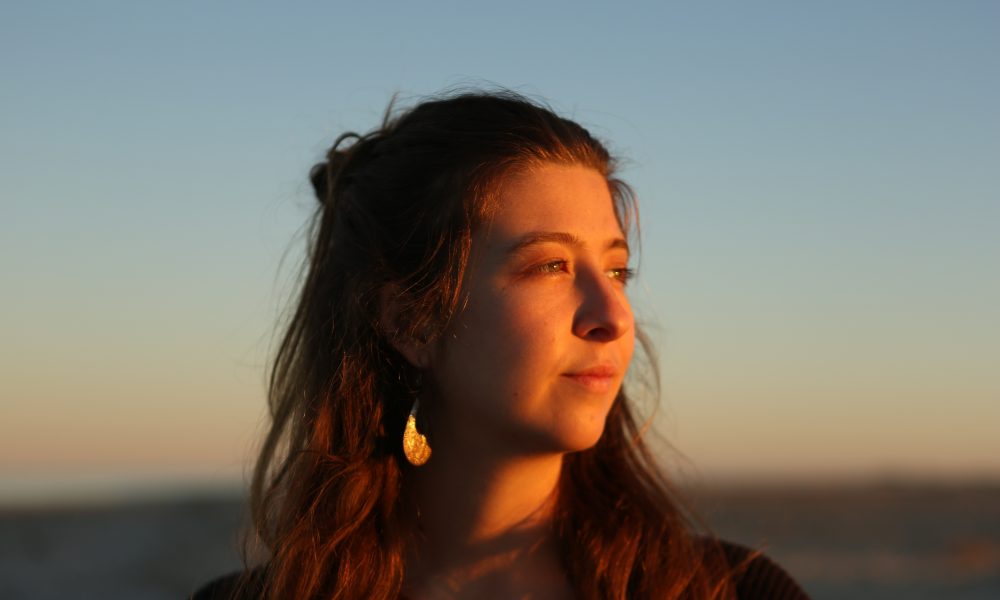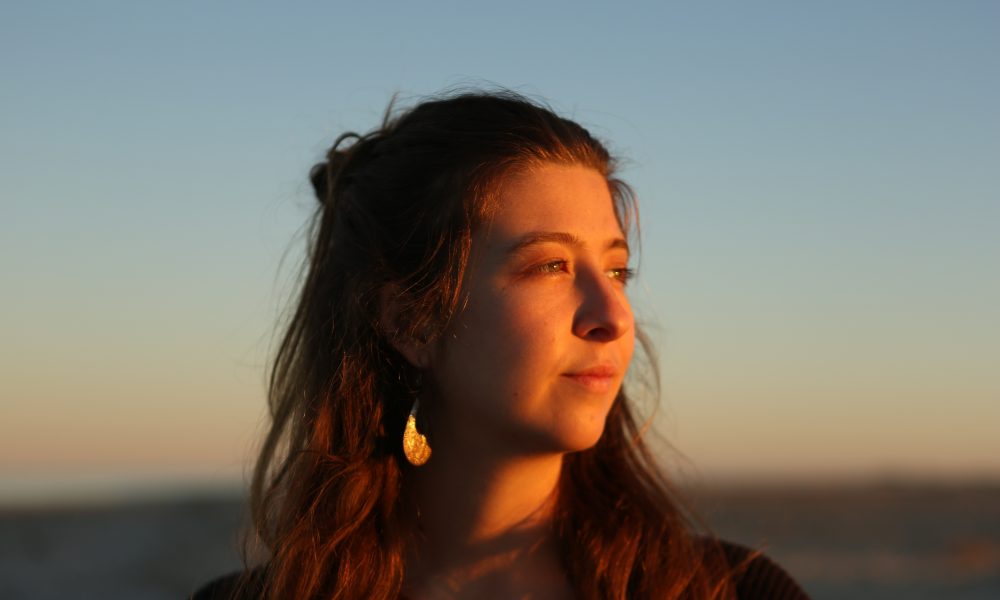 Today we'd like to introduce you to Danielle Moreland-Ochoa.
Hi Danielle, we're thrilled to have a chance to learn your story today. So, before we get into specifics, maybe you can briefly walk us through how you got to where you are today?
I think every musician's story starts off relatively the same. I believe people are given passions and gifts and mine is music. My parents recognized from an early age that I loved to sing and had a talent. I started doing musical theater when I was about six and fell in love with it. I never really explored being a singer/songwriter until much later. Until I was 19, I took voice lessons, always sang in choir and did musical theater at school and in the community. I performed in singing competitions and felt as though I was really broadway bound. When I began looking at colleges to go to I came across Berklee College of Music and something told me I had to go and explore contemporary music. In 2015, I went to Boston and found myself in a sea of talented musicians that had been playing an instrument, studying music theory and singing original material for years and years. I felt far behind but also was very motivated by the atmosphere. I taught myself guitar, wrote my first original song and felt a new passion beginning to grow. I started releasing my songs and really pursuing a career as a singer/songwriter and being at Berklee exposed me to so many music styles and talented people to work with.
After school, I moved to Los Angeles and co-founded The Fuzz live, which is a venue space and creative collective, and kicked off LeisureWorld Productions with my husband, where we create, design and produce visual and audio content for clients. I ended up realizing I had passions in writing and started a blog called FOG (Focus On Good) that highlights inspiring people and news.
Los Angeles really brought a lot of opportunities my way and forced me to become a jack of all trades to make my way. My interests in videography, photography, content creation and social media managing grew and allowed me to really be creative in so many different ways every day. I am fully self-employed and am releasing music as often as I can. In 2021 I'm planning to release 2 EPs and a couple of singles and just be as creative as I can. I'm currently helping two friends produce music videos, which is really fun. I think spending time helping others or the world is never time wasted and that sense of activism has inspired my music in almost every way. I think music is extremely powerful and if carefully handled, can spark real change in the world.
We all face challenges, but looking back would you describe it as a relatively smooth road?
The music industry as a singer/songwriter is very scary and chaotic. It used to be that a musician needed the funding and resources of a label behind them to really "make it", but now really anyone and their grandma can put out music. Software allows for someone with no sense of pitch to sound amazing in the final product or completely gets rid of the need for actual musicians because the plugin can accurately mimic the sound. Commercial music has this algorithmic sense to it and when you find out how songs are actually written and produced for major artists, it can be disheartening. You feel so lucky now that you can utilize your own skills and resources to market yourself and put out your music but it makes the whole quality over quantity ratio really unbalanced.
It's been especially hard as an indie folk musician because the market right now is heavily in favor of commercial, easy listening pop. People aren't crowding around their record players anymore to listen to Bob Dylan sing about changing times or hear Joni Mitchell turn her poems into songs. It feels very vapid in a lot of ways and I often find myself listening to pop music thinking wow I've heard this same beat, same melody, same lyrical content, same progression so many times, but it's what sells. You for sure feel pressure to sing a certain way and make a certain kind of music. At Berklee, it often felt like if you didn't belt or riff over every note, you weren't really given attention. The shows put on by Berklee always favored soul or pop singers so as a folk singer, I felt really looked over.
Things are slow and you have to be patient; sometimes really patient. You have to do a lot of work and not see a lot of fruit from it. You have to watch a new person "go viral" almost every month only to know they won't be talked about a couple of months later. Being a musician seeking longevity in their career is frustrating since the industry pumps and dumps artists and musicians faster and faster. I can only hope that going the DIY route and really carefully sticking to my guns about the kind of music I create will give me a solid foundation and help me grow my listeners organically. I want people to really listen to my songs and be inspired by them in whatever way. Music is so important and the industry is functioning more and more like a fast food chain.
Can you tell our readers more about what you do and what you think sets you apart from others?
I focus so much on the quality of my songs in general but the most important things to me are lyrics. Just like you should be careful and considerate about what you say, you should be thoughtful about what you sing. My songs often have a message in them, whether it's to treat yourself with kindness or the world with compassion. I want a listener to walk away thinking and pondering.
I like being experimental and often times create as many aspects of the song with my mouth as I can. Most of my demos are me singing the parts and beatboxing the drums. I love creating rhythms with melodies and backing vocals. I do want my songs to be free. I have for sure stifled songs before because I thought my idea was silly or too out there and it just never serves you and then the song suffers.
I feel proud of the fact that I have done so much myself. The last five years have been filled with a lot of self-teaching and hustling and being my own manager, sync agent, publisher, content creator, social media manager…the list goes on forever. Eventually, I'd love to have a team, but being super hands on with my career has given me a lot of confidence in myself. I feel super capable and competent with many different forms of creativity and having that peace that comes with really trusting myself makes what I do a lot easier.
We're always looking for the lessons that can be learned in any situation, including tragic ones like the Covid-19 crisis. Are there any lessons you've learned that you can share?
I felt very lucky right off the bat in the pandemic because I was in a house with roommates who were my friends, I had a relatively big property with a back patio and a big front yard and I had my studio and all my creative resources at home. Not being able to be physically present for the people I loved hit me really hard and that continues to be the worst thing about the pandemic. However, I realized that so much of what people missed was all the stuff that didn't really matter and most of it circled around spending money.
I lost a friendship over the pandemic in a really hard way and some of it came with the world outside our little house community being shut down. I had to really learn to let go of control over people and circumstances and things. You never want to think you're controlling but I think everyone can understand the feeling of something not going the way you hoped or someone disappointing you because of an expectation you had of them or just being annoyed with other people's habits. All of those things require you to give up your sense of control. Those situations also give you the opportunity to forgive and react out of compassion and not assume things or speculate without all the facts and those are all valuable things that the pandemic shoved in my face. I thank you world for shoving things I need to experience my way!
Contact Info:
Suggest a Story:
 VoyageLA is built on recommendations from the community; it's how we uncover hidden gems, so if you or someone you know deserves recognition please let us know 
here.