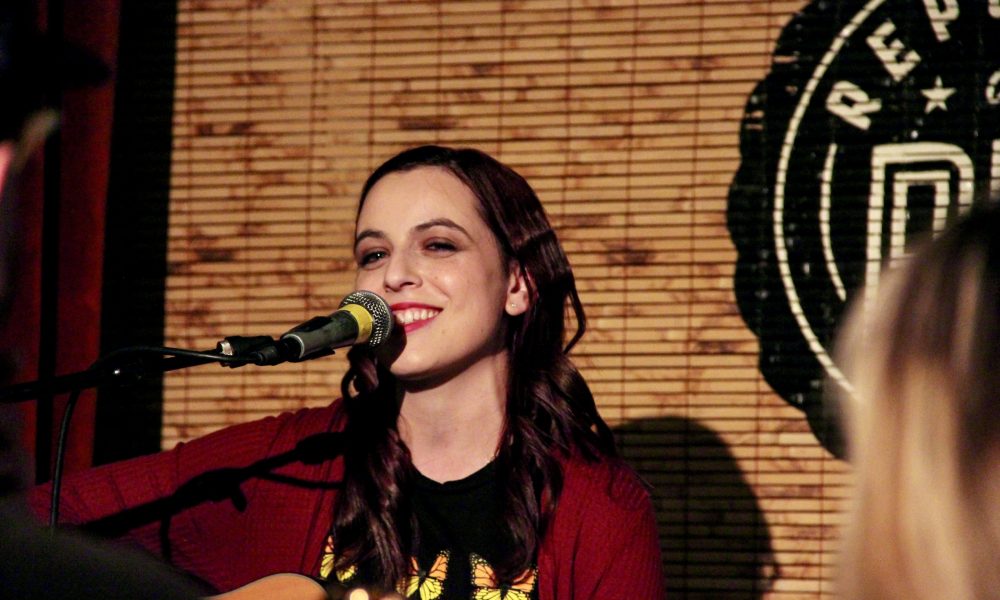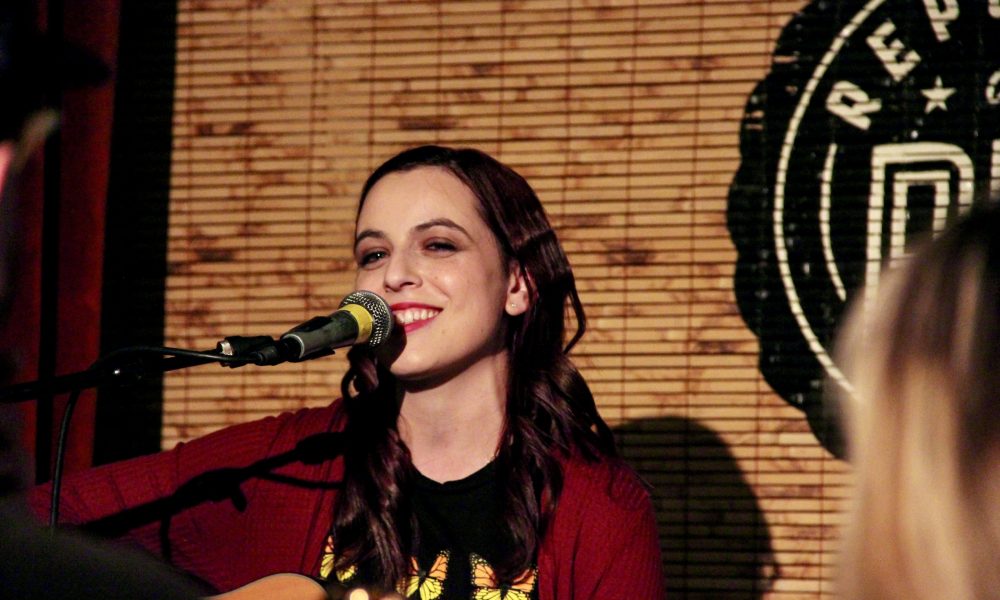 Today we'd like to introduce you to Cat Ivy, .
Cat, , we'd love to hear your story and how you got to where you are today both personally and as an artist.
Growing up in Los Angeles, I was surrounded by the entertainment industry. My dad was a TV writer and always encouraged every artistic passion I showed even the slightest interest in from painting to instruments to acting, and then eventually to singing and writing songs. I'm so grateful that my parents were so eager to let me explore so many interests because it took me a long time before I found my place.
When I was 10, I stumbled onto Taylor Swift's myspace page just before her first album really took off. As I listened to her music, I realized that there wasn't a whole lot that she was doing that I couldn't do. I had basic guitar and piano knowledge and I felt confident in my abilities as a writer. It was the first time that I realized that someone could have a career writing songs… and I desperately wanted to do it. So I picked up the guitar a few months after my parents stopped my lessons, looked up the chords, and started to teach myself how to play her songs. Then, I took those chords from her songs and started writing my own lyrics and melodies using them. It felt like a breath of fresh air. I was a goofy kid, but I wasn't really a fan of expressing to others how I felt, so songwriting became my outlet. It became how I processed and explored my world. Music became my best friend, and my songwriting journals were the only journals I ever kept up with on a regular basis.
A few years later, I started voice lessons, and for the first time in my life, I actually loved the learning process. I found myself in the studio practicing almost every day, singing at all hours of the day and late into the night (sorry mom & dad). I couldn't stay away. At the same time, I was also aspiring to be an actress, but I was frustrated with the amount of times I was told "no" because someone else didn't believe in me like I believed in myself. So, when I realized this practically insatiable need for music and songwriting, I decided to make the switch and stop waiting. I realized that there was so much that I could do without waiting around for permission from someone else, and I was willing to do work as hard as I had to in order to pursue my dreams.
Somehow, 16 year old me found a producer and got to work during my summer vacation on my first EP, "Cat Ivy." I learned so much about song structure and the mechanics behind songwriting at the same time that I was finally able to really bring my vision for my music to life. It was a literal dream come true, and I would never be the same. For that EP, I co-wrote most of the songs; but I wrote a song that summer called "One Voice" about how sometimes I felt invisible, and, to my complete surprise, it ended up making it on to final release. I felt at home. I felt like I found my place in the studio, writing songs… that was where I belonged. Soon after the release, I started playing some shows around Los Angeles, but I developed stage fright because of how uncomfortable I felt performing in front of an audience, so I decided to leave Los Angeles for Washington, DC and go to college.
I tried so hard to leave music behind. I majored in psychology and stuck to sneaking into buildings late at night to find a piano to play my own music and write new songs on. I remember my university had their music department in the basement of a building, so I'd go down there at 11 PM or 12 AM just to play my own music without feeling like I'd be judged. I could never really turn my back on music though. I knew I needed it to feel like I understood my life, to feel free, to feel alive… but I was too afraid to own it and accept that that was where I wanted to be.
On my 21st birthday, I was video chatting my parents and confessed to them that I wanted to pursue music but I felt like I couldn't have the life I wanted if I did, but I also couldn't see myself doing anything with psychology and being happy. On that call, my mom said something to me that I swear I will remember for the rest of my life. She said, "Excuse me, I did not raise you to believe that you could not have everything what you want and more. Whatever you are looking for, you can have it if you're willing to be creative and work hard for it." She had never spoken to me like that before, with the certainty and belief that I used to have in myself. The certainty and belief that I desperately missed.
That phone call is why I'm here today working on my second EP. After that, I started writing again during normal hours and started talking more about my first EP. I didn't know how exactly I was going to get back into working on my next release, but I made it my mission to use the rest of my college experience to get me back on track. I worked with the music department to create my own course so that I could have designated time to work on writing my own music, perform my own songs at recitals and exams, and learn how to use technology to create music. I also enrolled myself at the life changing Songwriting School of Los Angeles, where I not only learned more mechanics of songwriting, but I also began a deep exploration into myself and what it means to be human.
Since then, I've fallen back in love with songwriting, music, and performing. I've been working on my second EP and just released my first single in a while called "Meant to Be," which is a song about trusting your instincts without needing to understand them, something that I had to learn along my journey. I've also started to speak out a lot more about what it's like to be a singer, songwriter, and artist in the entertainment industry in the hopes that someone who has a dream connects to my story and, like me, finds the courage within themselves to not give up. Because of my journey I've learned so much about life, love, and falling in love with your journey. I used to think it was achieving your goals, but what I learned is that the journey is where you find out what you're made of and what you can do– and that's my favorite part.
We'd love to hear more about your art. What do you do you do and why and what do you hope others will take away from your work?
I tell my truth. That's what I do, whether it be in writing songs, singing, or performing on stage– it all boils down to that. I tell my truth in the most honest and authentic way possible. I write about moments that mean something to me, I sing because it brings me freedom and joy, and I perform my music because it's like being a kid in the sandbox. Music is my playground and I can do anything, go anywhere, create anything that speaks to my heart.
I used to write to try to understand what I was experiencing. Life happens so quickly, and I spent so much of my life trying to understand why people do certain things, why they react certain ways, but I've come to realize that life is so much more than trying to understand things. It's about experiences and moments that don't need to b understood, measured, or evaluated– just experienced. So I'll take a singular moment, dive deep into it, breathe, and take a look around and see what it feels like.
My mission is to be a beacon of light in a world that feels chaotic, even if it's just for a moment. To show the good in humanity, the love that still exists in the pain and sadness, and the calm in the center of the storm. I hope that people find the courage to love even when it feels impossible. I hope that people find and hold onto hope that there's still love in the world. I hope that people find the courage to tell their truths and be their authentic selves.
This next EP that I've been working on explores all facets of learning to be open to love. It's about the journey that I've been on to discover who I am, what I can do, and all I can be. It'll hold your hand when you need it, be that warm cup of hot chocolate on a rainy day, celebrate the happiness when your crush likes you back, and help you learn to trust how you feel. My music has done all of that and more for me. I am so excited, humbled, and grateful to be able to pay it forward and give what I've learned back to the world that showed me it was possible.
Artists face many challenges, but what do you feel is the most pressing among them?
I think the biggest challenge facing artists today is being authentic. In this age of influencers and going viral, people are much more concerned with what "looks good" than what makes them feel like themselves. Honestly, it's why I talk so much about my journey on my social media. I think people are so consumed with popularity and getting likes, that their definition of success becomes tied to that.
There's so much to learn and experience in life, and one of the greatest things about social media is that it connects the world. As a society, we have an opportunity to build a world wide community that celebrates individuality and authenticity, but instead so many of us are trying to do things that will make us popular. I've even done it myself, but I stopped when I realized that I spent most of my time comparing what I was doing to other people instead of talking about what I was learning and how I was growing and my journey. People started opening up to me and talking about their journey and what they learned, and I learned so much from their stories.
Artists have the ability to connect to so many people because music is universal. My goal is to help shift the conversation from likes and being trendy to celebrating each other's journey and focusing on happiness.
Do you have any events or exhibitions coming up? Where would one go to see more of your work? How can people support you and your artwork?
My first EP, "Cat Ivy" and my latest single "Meant to Be" are available on all major platforms, including Apple Music, Spotify, Google Play Music, Youtube, Pandora, and more. I'll be coming out with another single after the new year and will be releasing more music next year. You can find out about new releases and upcoming shows by checking out my website CatIvyMusic.com as well as sign up for my newsletter there. Oh! You can see clips from the various shows I've played by going to my youtube channel (CatIvyMusic). You can find me on social media by searching for @CatIvyMusic or Cat Ivy Music.
Contact Info:
Image Credit:
AlyVero Photography, Jackson Rosenfeld / jaxon.media, Sara Sutherland