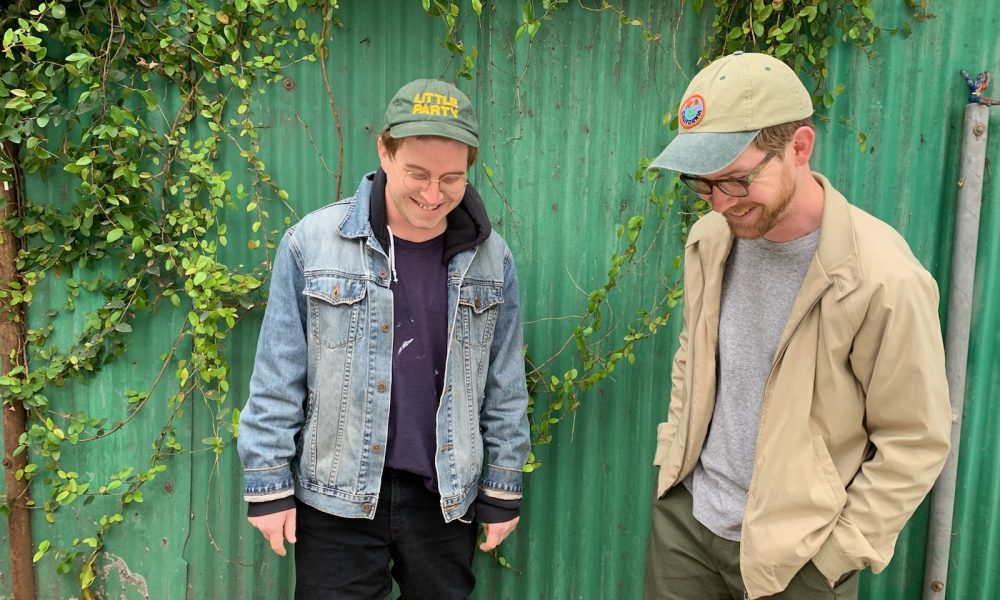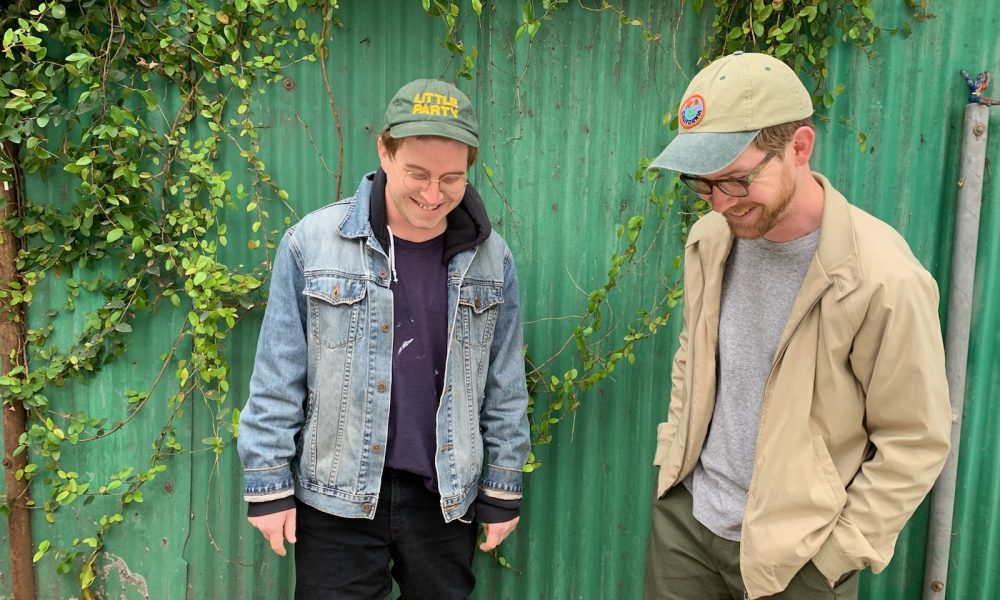 Today we'd like to introduce you to Carter Lodwick and Ian Endsley.
Carter and Ian, we'd love to hear your story and how you got to where you are today both personally and as an artist.
Carter
Ian and I met at the School of the Art Institute of Chicago, taking a comics class. We both liked video games, but we only knew how to draw and write. I thought you needed to be the kind of person who had been building PC's since childhood to be able to make a video game, which isn't true at all anymore if it ever was.
Ian
I had messed around with programming as a kid but never really understood anything about it. In my last year, I took an experimental games class with Jake Elliott, and he introduced me to all sorts of tools for people to make games independently. For one project, I asked Carter to do art while I handled the programming. We spent like three days straight working on a "Garden" in Unity, and we haven't stopped working on games together since.
Carter
I was really excited because Ian had basically offered to do all the stuff I was too lazy to learn how to do. And he still does!
Ian
Great, free game making tools:
https://twinery.org/
https://www.yoyogames.com/gamemaker
https://unity.com/
We'd love to hear more about your art. What do you do and why and what do you hope others will take away from your work?
Carter
We make "short story" video games, which is kind of a cute way of saying that we like to make games that are short, kind of one-sitting experiences, and also that the focus is on narrative, not action. We often start with a character or setting that we like and then ask ourselves what kind of a game would get this across best.
Ian
I like that games are based around spaces. I like that a story can be a big shape instead of a line. I like that in a game, a person can stop and look around and get comfortable. You can sit and ruminate with a conversation or an event, in character, without leaving the setting of the story, or without the story leaving you behind.
The sterotype of a starving artist scares away many potentially talented artists from pursuing art – any advice or thoughts about how to deal with the financial concerns an aspiring artist might be concerned about?
Ian
All of our games so far have been made while we both have had day jobs. In Chicago, we would meet up nights and weekends at coffee shops, restaurants, or our houses and work out narrative or stylistic problems. Other nights we'd work alone and try to solve more technical problems or just toil away on the more laborious tasks. It took us about six months to finish our first project, "Little Party," and I've always felt we worked at a nice, healthy pace.
Carter
Yeah if you're somebody who's working in a largely non-commercial capacity (like us) try to find a day job that will teach you new skills and doesn't wear you out too much.
Ian
When we were working on our first game, I was working at a restaurant for the first time and the way I needed to use my brain and body at that job versus the requirements of working on a game project fit together really nicely. In contrast, about two years ago, I actually managed to get a job as an actual software engineer, and coming home from that to do more coding ended up burning me out pretty bad.
Carter
Also, everything I know about game development I learned from Youtube tutorials. Use Youtube!
Do you have any events or exhibitions coming up? Where would one go to see more of your work? How can people support you and your artwork?
Ian
As we release new projects, you can find them on itch.io, which is a really amazing marketplace for independent game developers (actually, any digital medium) to sell their games. Most of our games are available there for "Pay-What-You-Want," and following us, there is the best way to know when we have new work. (turnfollow.itch.io)
Carter
We're both going to be at Play Date Pop Up, which is part of LA Zine Fest 2019, where we'll be showing our game Packing Up The Rest Of Your Stuff On The Last Day At Your Old Apartment, and other stuff probably.
Contact Info:

Image Credit:
Layne Zolninger