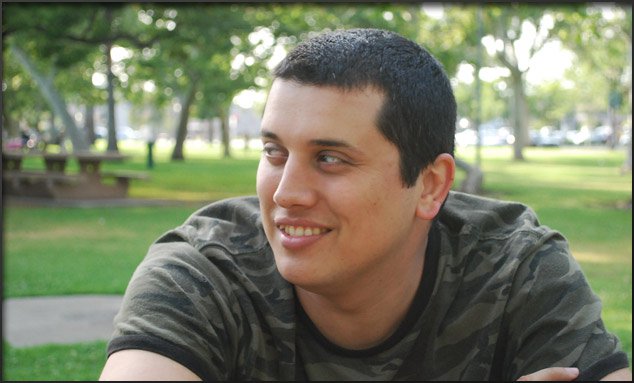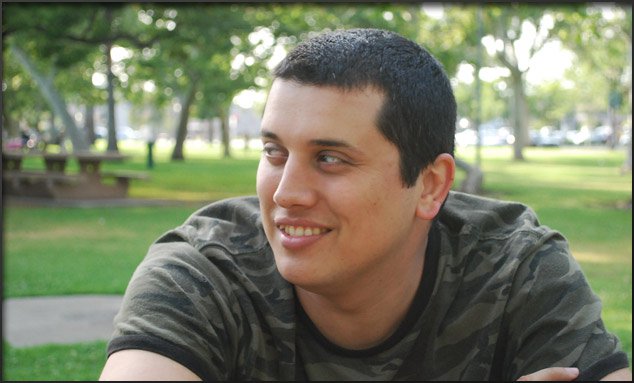 Today we'd like to introduce you to Bryan Norton.
Bryan, we'd love to hear your story and how you got to where you are today both personally and as an artist.
Even though I have been doing this thing called art for over 25 years my story is just about to begin as I see it. But everyone has an actual beginning, right? I excelled in art during high school and junior college. With the help of a great friend who was my classmate from my high school art class, I got a job as a model maker for a small visual effects company in my hometown.
Because of that same friend, who egged me on, I applied and eventually got accepted to Art Center College of Design in Pasadena, California where I studied as many forms of art as possible and graduated with a major in illustration, minoring in Entertainment Design. My plan was to become a traditional background painter for Disney, but there wasn't any work at the time of my graduation, and seasoned pros were getting laid off from traditional 2D animation jobs.
But video games were just starting to go mainstream so with another friend from college inviting me to lunch at his game studio, I got my first job as a video game concept artist in 2001 and have been working as a concept artist ever since for many different studios in both LA and Las Vegas. I was the first concept artist for Pandemic Studios wherein 2003 I was hired to work on the very first Star Wars Battlefront series.
We'd love to hear more about your art. What do you do and why and what do you hope others will take away from your work?
My personal art and my professional art are always different from each other. Professionally I have conceptualized and then visualized ideas for the studios I have worked for. That work has mostly been digital painting and drawing on the computer. Concept art is not what most people think. If they see ANY art that is not the game 3D art, they tend to think the marketing art or promo art illustrations are "Concept Art" since that is what marketing departments tend to call it.
Real concept art is not that pretty most of the time since the function of it is to help flesh out an idea for the game. That could mean a super quick rough sketch on a dry erase board during a meeting, or maybe a marker sketch was done at your desk before you work digitally. Or maybe you got an idea during lunch and had to scribble it on a napkin! It's all fair play and it ultimately is about coming up with ideas and the later fleshing them out in phases where you develop the details as time allows on any given project. All your effort might be to help a game designer understand their concept for presenting to the rest of the design team, or it might be to help persuade a publisher to grant the next milestone check for further developing the game.
Other concept art efforts are to support the production artists who need visual targets to help them create final 3D assets. Concept art can range from quick roughs to more developed and detailed illustrations. It might be just a mood piece that sets the tone through lighting and color, or it might be a more functional set of orthographic blueprints for model-building. My job has always been to solve visual problems with my art.
Artists face many challenges, but what do you feel is the most pressing among them?
The biggest challenge besides getting over ourselves I think is the ever-present digital distraction of our day and age. Before smartphones, tablets, computers, and the internet, it was much easier to keep focused on your art. You were more likely to have spent more of your time outdoors, enjoying nature, or socializing with actual people at an actual location. These experiences were real and informed your persona as well as your art. I think artist today have to make a more conscious effort to achieve that today.
It's not impossible, it's just harder…a real challenge today. Not everything in life is downloadable, or I'm sorry, but there isn't an app for EVERYTHING…it just seems that way. Try looking between the digital spaces out there, get back to what's real and see if it doesn't inspire you in ways that the internet could never do. It might just mean it gives you a bit more ammunition to use in your next project. Or it might create the connection with another person that leads you to your next gig or gallery show. You never know until you look up from your screen and open your eyes to the world in front of you and around you.
Do you have any events or exhibitions coming up? Where would one go to see more of your work? How can people support you and your artwork?
Currently, I have no website, but I do have an online gallery that is being revamped. You can see a few of my samples at www.norton.carbonmade.com I'm also on Twitter and Instagram as @artillory where you can follow my sketching posts and stay informed on the development of my future website and class offerings.
I'm planning on having a Patreon someday for those that would like to support my personal work which I have been itching to do since starting my career but have spent more time making art for other people and not enough for myself. That's something I'm actively changing and would be thrilled to be able to do full time with the support of the art-loving community out there.
Contact Info:

Image Credit:
copyright 2018 Bryan Norton
Getting in touch: VoyageLA is built on recommendations from the community; it's how we uncover hidden gems, so if you know someone who deserves recognition please let us know here.