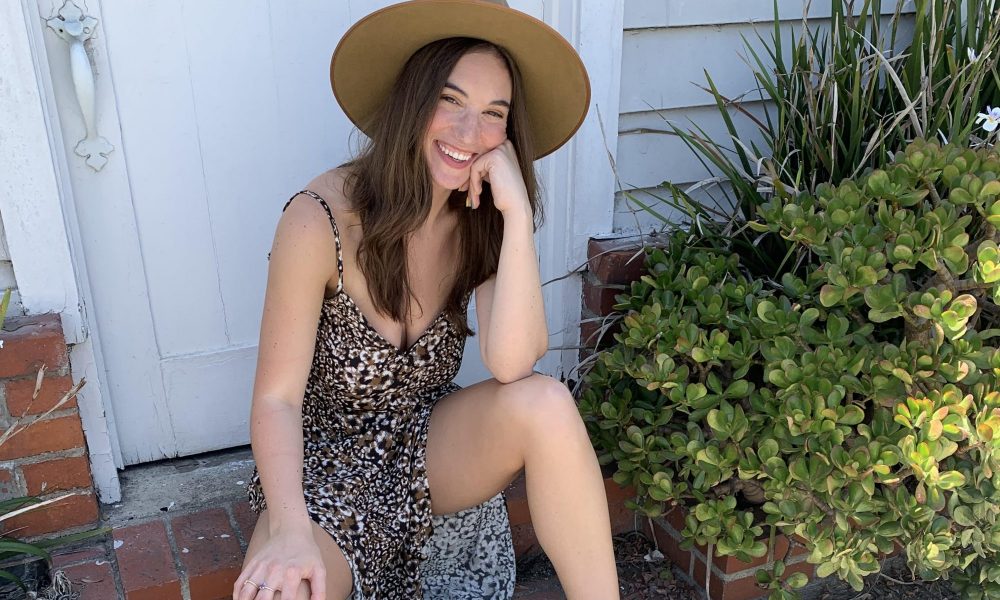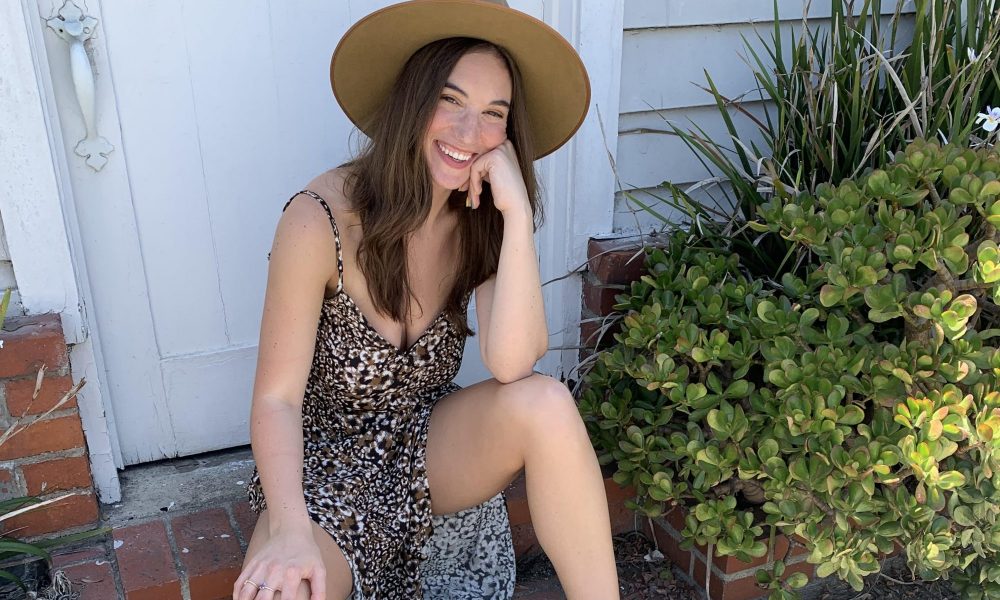 Today we'd like to introduce you to Blake Gaylord.
Blake, we'd love to hear your story and how you got to where you are today both personally and as an artist.
I have dedicated my life to dancing. It all started at the age of four when my mother decided she had no choice but to take me to dance class as she watched me insist on mimicking a pirouette while fixated for over an hour in front of a ballet broadcast on KCET.
I trained countless hours and days perfecting my practice and grew up dancing in competition dance. Performing is what I love to do. I won many national awards, trophies, and ribbons but these materialistic things were not the reason I loved to dance. I recognize that we live in a competitive world and that competition, especially the intensive preparation that goes into it, can, and has, raised the level of my art. Nevertheless, dancing for me has never been and will never be about winning trophies and ribbons or "beating" the other dancers and other teams. For me, dance is my language, it is how I best express my feelings and hopefully infect others with the incredible beauty and intensity that can be created when the right combination of movement, music, color and light are brought together.
Artistic practice and the arts can be seen running through my family DNA. My mother, a UCLA theater major graduate, has worked as an actress in many commercials, soap operas and is also in the movie Grease. My father, a USC architecture graduate, worked his way up to becoming the CEO of his architecture firm. My grandparents on my mother's side escaped WWII France and settled in San Francisco, started American Conservatory Theater (ACT) which is the oldest conservatory theater in the United States. My grandparents on my dad's side invented the self cleaning oven and my grandmother created and owned her own ceramics company at a time when woman owned companies were rare and looked down upon. With all of this in my family, there was no doubt that I would have the drive to pursue a career in the arts.
At fourteen I was assisting professionals in the industry and at fifteen I started teaching my own classes. I have danced in Ashley Argota's music video "Backwards" and have appeared in the documentary "Bullied to Silence" which has won numerous awards at various film festivals. I am a graduate from California Institute of the Arts with a BFA in Dance and Choreography. Throughout my time at CalArts, I was a chosen choreographer for three original pieces, and danced in various works such as; Twyla Tharp's "Torelli", Herb Alpert Award winner Michelle Dorrance's "SOUNDspace," Andre Tyson's "Raison D'etre," and Diavolo's "Cubicle." I also was provided a scholarship to Amsterdam to dance at the Henny Jurriens Foundation Summer Intensive and was chosen to choreograph my Contemporary pieces for the REDCAT theater in Downtown Los Angeles.
Now I travel and teach around the country. I am a big advocate for anti-bullying and empowering young people to find their voice as well as helping them understand that who they are is special and worthy. The world can be a confusing and bitter place but that does not mean we need to become bitter and confused.
We'd love to hear more about your art. What do you do you do and why and what do you hope others will take away from your work?
My artistic goals are many yet they all find their center of gravity within my dancing. The movement has long been my greatest form of self-expression. Equally important to me is to find the path to integrating my dancing with a collective of artists who seek to bring together diverse forms of artistry into a holistic performance. A cascade of a dancer's steps, a musician's notes, the spectrum of light and the added context of costume and set, all brought together in one enveloping spectacle strike me as the ultimate forum for artistic creativity.
As a dance teacher, I strive to always make sure that my students feel heard and seen. I have been teaching since I was fifteen and the first class that I taught was a ballet level one class filled with incredibly cute six through eight year olds. Now, I teach across the country, across age ranges and am thankful for every child I get to meet and inspire.
I have learned first hand how special it is to be on both the giving and receiving end of the teaching process. Just as I love conquering a new combination or sequence of steps, I also enjoy the thrill of being able to transmit the fun and passion of dance to children, many of whom I have seen grow and flourish into fabulous dancers and people themselves. Some days their youthful inspiration is my greatest joy.
My favorite teachers were ones that pushed me to embrace my five foot nine length and to utilize more space across the floor. They took the time to correct me while also making sure I was becoming my best by believing in myself. How I am as a teacher has been influenced by how I was taught but also how I was raised. I was taught to be compassionate and empathetic towards others while also staying honest and true to myself and my values. I carry these lessons into my classroom and have proudly maintained them for the last eleven years.
Have things improved for artists? What should cities do to empower artists?
Some conditions that haven't helped artists thrive is the use of social media. Although social media has some helpful tools such as being able to share your art around the world and gain a larger audience, there is also a dark side to this kind of platform. Cyber bullying is the second leading cause of death in the United States and 64% of youth don't talk about it or report it. As a victim of cyber bullying myself, I can first hand say it is hurtful and has made me more conscious of how I treat others.
I was viciously cyber bullied at the age of thirteen. At the time when I was cyber bullied the popular social media platform that I had been bullied on wouldn't give out any information to help us find out who had done it. My family hired an attorney and with the help of their team we found out who it was. It turned out to be two girls I knew, one girl's IP computer address and another girl's social media profile. Two girls, I danced next to every day. I decided that I wanted to meet with them, face to face. I wanted them to see what they had done and as I sat down to two crying girls with mascara running down their faces I couldn't help but giggle a little. How silly jealously looked. I realized right there that jealousy was not an emotion I needed in my life. They had so much to live for why were they wasting so much time being jealous of me? No one is the same person that would make for a boring world. So why fit in when you can stand out?
Although it is not okay and hurtful I've learned to realize that these kinds of people are not empathetic and they don't feel emotions and energy the same way I do. I've learned that even though I am an open book and love to share my thoughts and emotions with others that there are people out there that don't like happy.
What has always helped me to get through bullying or any hardship has been to talk about it. I have a great support team and my relationship with my mom and my family has always been tight knit where nothing was off limits to talk about. I'm thankful that I have this, as I know it is rare to be so close to family and being able to talk about every feeling, emotion, and hardship with them has always helped me heal. As a teacher, my students are now experiencing the same things that I experienced in my adolescence. I have now taken on the role of helping them navigate through these times and enjoy being a mentor for them.
I would advise anyone going through this, especially teens is to reach out. Holding it inside will make it worse. There is always someone out there that is willing and wants to listen to you and what you're going through.
Do you have any events or exhibitions coming up? Where would one go to see more of your work? How can people support you and your artwork?
You can support my work by following my Instagram account at Blake_Gaylord. Here I will post any news, performances I am in and any classes I will be teaching! You can also email me at Itsblakegaylord@gmail.com if you have any questions or inquires.
Contact Info:

Image Credit:
Brittany Lamp, David Muller, Elizabeth Houlton, Susan Broude
Suggest a story:VoyageLA is built on recommendations from the community; it's how we uncover hidden gems, so if you or someone you know deserves recognition please let us know here.