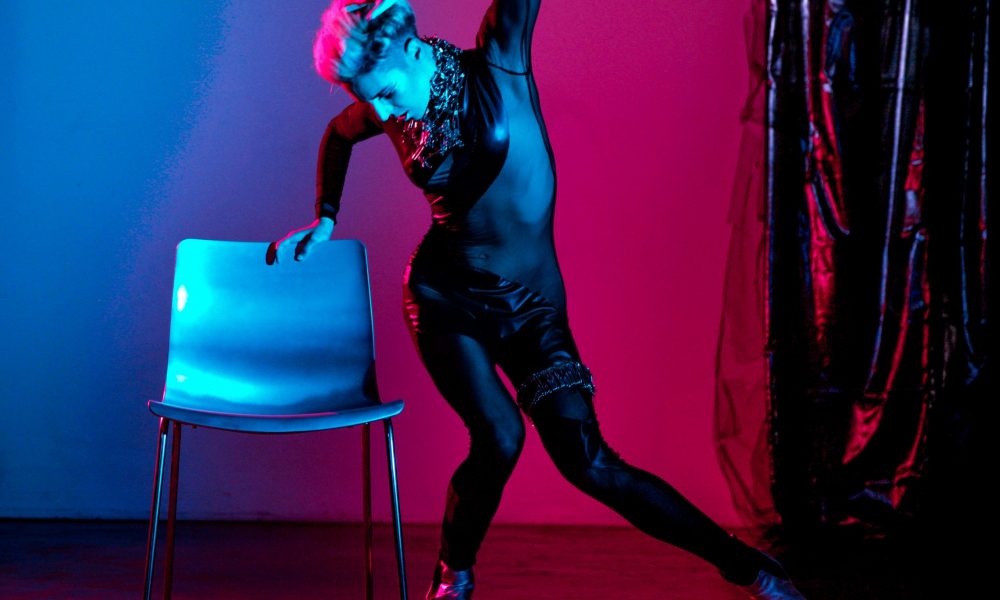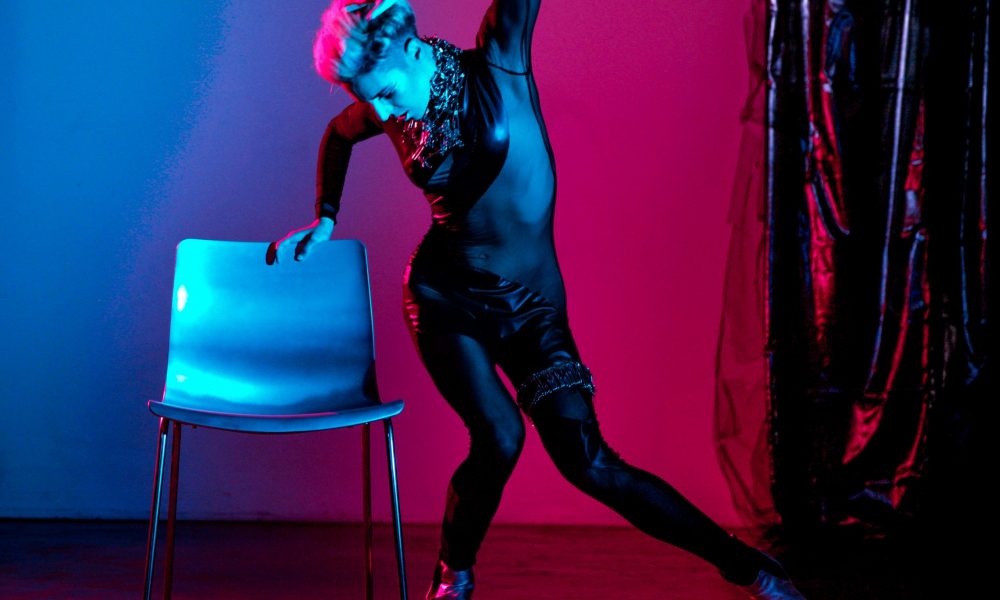 Today we'd like to introduce you to Areté.
Areté, we'd love to hear your story and how you got to where you are today both personally and as an artist.
I spent my whole life running away from who I am—from being as big as I am, as special as I am, as queer as I am, because I learned the lessons of society too well. yes, I directed a feature ("your friends close," streaming on amazon), made videos for contemporary dance companies, and worked with a producer as a vocalist—but I looked outside of me for validation and I lived as someone who wasn't me; I lived a role that society told me was acceptable for me to play. Until my body rebelled and punched me in the fucking stomach and knocked the wind out of me so I couldn't stand up.
This was only about three years ago. I had daily migraines for a year and gnawing pain down the whole right side of my body. I couldn't go out. I could barely put together a meal for myself. Especially after we realized I needed to cut out 90% of the food groups "normal" people eat to be functional, to reduce my symptoms. But—after a year of being shuffled around I finally found the right doctors, got a word to describe the deep trauma living itself out in my body—fibromyalgia—the levy broke, and I could breathe again. I still have pain, but I can breathe, and dance, and sing (my favorite things). And yes, I'm a nineteenth century French heroine—consumption, a seizure, a body that is the fucking princess and the pea, and yet: I'm still here.
You need all of it—for me, living in the body of a burning, dying star makes me constantly aware of mortality—I live my near-death experience daily, so I get to see with that level of spiritual understanding, and I wouldn't have it any other way. Amor fati. Love your fate. but anyways: the thing that really got me out of the other side of that year-long pain was that I started making decisions that were truly for myself, meditating and connecting with the deeper reality, with magic, with the fact that I want to scream from the rafters: that you can choose. And because the other option was life-threatening physical pain, the only choice I had was to choose to create my own happiness. And so I became areté, and started making music on my own and going out and performing it.
We'd love to hear more about your art. What do you do you do and why and what do you hope others will take away from your work?
Areté is an immersive persona and world centered around music, a playground I am creating for anyone who wants to play with me to come sandbox in. after the fibro year, I started seeing the world differently. I live in a state between dream and waking. I see the jainoret, or surreal, plane—the dream plane—and because I live between death and life I have a unique ability to perceive that dreamscape—your emotional experiences laid out around your body become tangible to me. I'm still learning how to harness my ability, but I make my music to invite you into my world, so we can dance and cry and scream and laugh together and think about things differently than we have been told to and use new words and love ourselves for who we are. So we can celebrate our surreal world.
Right now I am working on my first ep, the first two songs of which are currently up on soundcloud. I will soon release the music on other streaming platforms along with a series of concept videos that I have been creating with the help of my fabulous team. My first ep is a prologue to my story: it depicts my journey through an emotionally abusive relationship (the experience which precipitated the fibromyalgia)—but also how those choices I made, which were so disenfranchised, led me to become a fucking powerful bitch.
I've always wanted to live in a sci-fi/fantasy story, so I'm turning the world into one, hopefully not just for myself but for anyone else who needs a little help letting their true selves out in the face of conformity and the incomprehensible humans who can look at other humans and see something less than. I create so that some kid who feels the way I felt can know that they are not alone. I create because it is the most fucking fun thing in the world to me. I create because art has always been the only religion I could ever believe in and because pop is a fabulous celebration of life. I create to catalyze. I play big so you can find out how big you are.
As an artist, how do you define success and what quality or characteristic do you feel is essential to success as an artist?
Faith, discipline, a deep understanding of what turns you on, and a willingness—
– to ask for what you want
– to love publicly and with abandon
– to be uncomfortable and scared
And yet keep walking, keep making, keep putting yourself and your creating in front of people.
Do you have any events or exhibitions coming up? Where would one go to see more of your work? How can people support you and your artwork?
You can find my music, visuals, ideas, and show calendar below.
And beginning this fall, I'll be hosting an event called THE CELL which you will be able to find more information about on my website.
You can also check out that feature that a totally different version of me directed at www.yourfriendsclose.com
Contact Info:

Image Credit:
Areté 1,2,3 – photos by Cat Ganowska
Areté 4, 5, 6, 7, 8 – photos by Alicia Fischmeister
In Areté 5 – other than Areté – Ian Hussey
In Areté 6 – other than Areté – Emma Cole
In Areté 7 – other than Areté – Ryan Richards, Madeleine Maloy, Monika Felice Smith
In Areté 8 – other than Areté – Emma Cole, Madeleine Maloy, Monika Felice Smith
Getting in touch: VoyageLA is built on recommendations from the community; it's how we uncover hidden gems, so if you know someone who deserves recognition please let us know here.