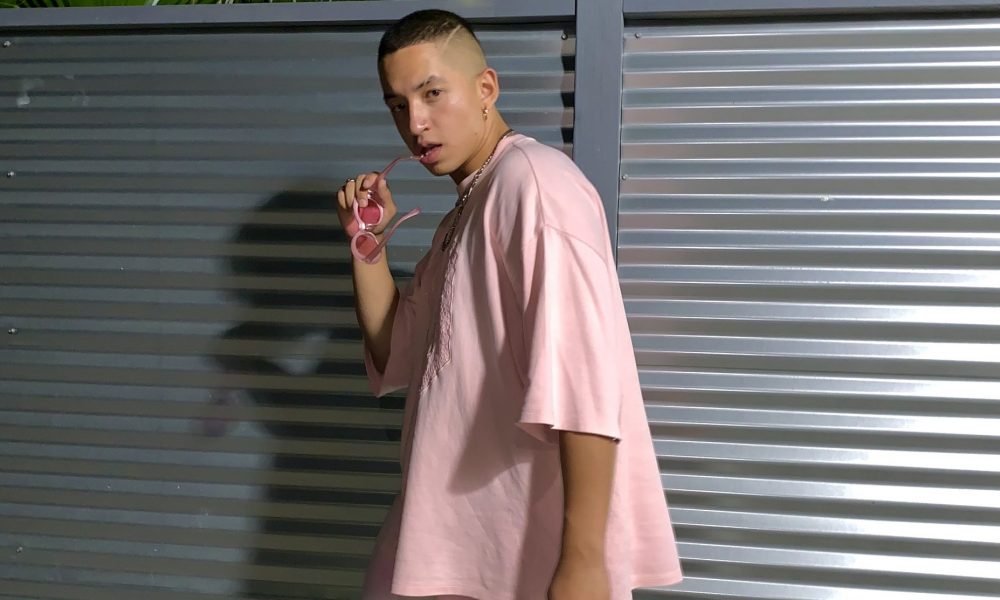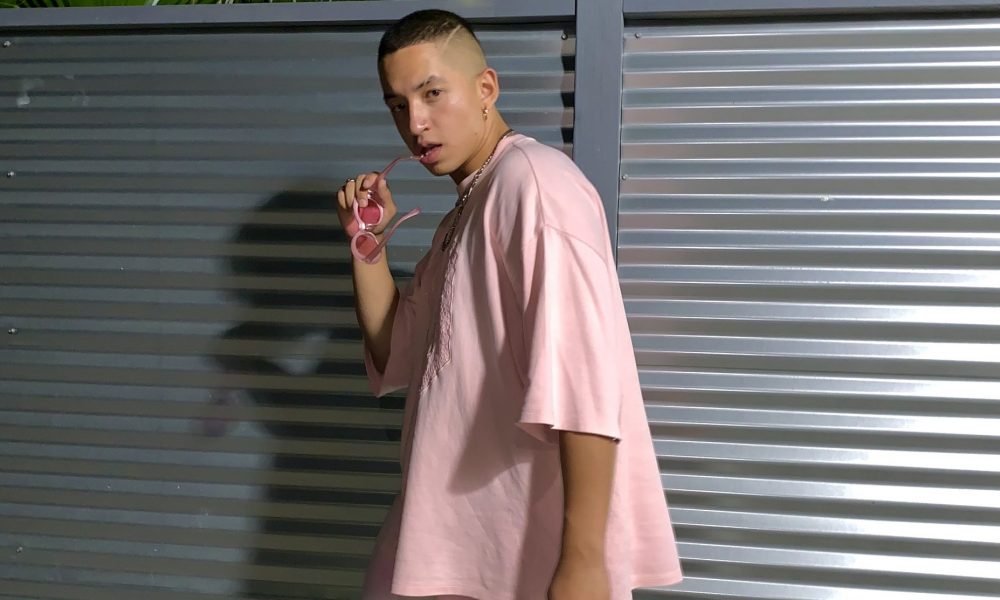 Today we'd like to introduce you to Anthony Escoto.
Anthony, we'd love to hear your story and how you got to where you are today both personally and as an artist.
Growing up, I knew that the typical career paths you were to choose in life were definitely not for me. So, I would always ask myself, what are you going to be? All those questions stopped when I first discovered at the age of 7 how much I loved being the best dressed whether it be color coordinating my outfits with my accessories or tops. Being stylish was what I loved. But at that age, I had no idea what that was really called or considered. So, like any other child, I continued to allow the love I had for clothing, accessories, colors, etc. to grow. And that also couldn't have been done without the amazing support of my parents and siblings. It wasn't till about 6 to 7 years later that I finally realized this passion I had, has a name and its own industry – fashion. It became my most prized possession. I began to make my research on the fashion industry after finally answering that question of what I would want to be when I grow up; a fashion designer. The excitement that ran through me was a rush I've never felt before, a rush I was eager to have for the rest of my life.
Time went by and I was now in high school with more knowledge on the industry. I began my research on fashion schools and found the school of my dreams – FIDM; The Fashion Institute of Design and Merchandise. At the age of 17, my life started to become so surreal. My senior year, not only did I get accepted into FIDM, but I also became a semi-finalist for the hit TV shows 'Project Runway' new series, 'Project Runway: Junior'. Becoming a semi-finalist with no sewing, sketching, or even pattern making experience was something that I couldn't believe. Even though I did not make it to the show, it was a huge accomplishment for me giving me the reassurance I needed to know that this career was it. It was at that point in time that I found my path in life. This was my yellow brick road that I would follow until the end of time.
Starting FIDM was the start of something new, something you can't experience anywhere else. It was where I really found myself as a designer and what my true design form was. Unlike other design students going in, I had no knowledge in any of the areas of design. It was a rough time but I didn't allow that to stop me from getting to where I wanted to be. I worked long, timeless nights with no sleep making sure my skills were not only exceeding in class but also outside of class. I began to practice on my sewing machine at home and begin little side projects such as making some tops for myself and garments for my family members. Once I obtained my AA in Fashion Design, I stayed for a 3rd year for an advanced design program. The 3rd year at FIDM was by far the best year because that's when I truly discovered myself as a designer. I was accepted into the Menswear Advanced Study program where I learned and developed new skills in the menswear industry. I am now returning in the Fall of 2019 to receive my Bachelors of Business Management in Menswear degree, hoping to then go for my MBA in Business or Fashion.
After being in the program for nine months, I knew I wanted to design menswear evolving my designs into unisex designs! This program was the beginning to my brands first mini-collection which then grew into a 12 look collection that I showed at my first fashion show in November of 2018. From starting with one name for my brand and then changing it to its final name, 'ESCOTO', I knew this was it. This was going to be the start of my new journey that I would not stop venturing in until it is at its prime.
One thing I've learned through this new journey is to always be yourself, be patient, and be hungry. Never give up on what you want to do, as cheesy as it sounds but it's the truth. Anything and everything is possible. A simple dream I had has now turned into a reality that still hasn't stopped growing. Amazing opportunities keep opening up every day. Take me for an example, never did I think I'd be in this moment in my life at such a young age being interviewed by a well-known magazine. As I continue my journey, I am excited to see where it takes me and have no doubt that it is filled with nothing but greatness.
We'd love to hear more about your art. What do you do and why and what do you hope others will take away from your work?
Fashion Design is my art! I create garments that are not afraid to have their own characteristics that add on to my consumer's personal character(s). These garments are made in different intricate steps that require time, patience, and love. Like every garment and collection, there is a background story to every separate piece that yet brings them together in one full story that is told. When creating my designs, the inspiration for my collection is heavily used and taken into consideration. It's the backbone to my designs and without that, there's nothing; no story, no purpose, no soul. I begin with finding inspirations and creating mood boards (my favorite thing ever). Once the mood boards are set, I jump to designs and pull from the images I selected taking every detail, stroke, line, and silhouette into mind. I always make sure that as a consumer, you are able to tie my collection back to its inspiration and the name of the line. It's probably one of the most fun things to have power over as a designer.
My message in my designs is to show you that it is more than okay to be yourself and to never hold back. There is nothing better than showing the world who you truly are and that's what I aim for in my designs. I want to inspire people to never change, to always stay true to yourself. I hope that people who check my art out understand my message I am trying to get across. The message of being confident in your own skin because everyone should be. My artwork will definitely open a door of taking risks and that whether it being in your wardrobe, personal decisions or life itself. I definitely love to give my garments a flare of fun and new ideas. It's something you won't be able to find in your favorite department store; not quite yet, haha. They are definitely very personal and unique. Like yourself, having their own personality.
I hope my work can inspire those who feel they don't have what it takes to be the best and show them they are the best, whether they covered in my artwork or not.
The stereotype of a starving artist scares away many potentially talented artists from pursuing art – any advice or thoughts about how to deal with the financial concerns an aspiring artist might be concerned about?
Till this day, I am still struggling financially, haha. But although I am still riding the struggle bus, it doesn't feel like a struggle because of the heavy passion I have for this career and life journey. As long as you are passionate about your dreams and aspirations then those struggles will not exist to you. My advice to those of you who are on the same boat as I am, stay positive! That's the main key to everything, especially in this industry. You can enter some very dark areas within this industry that will get the best of you and that's where you face the real challenge. The challenges of how you'll overcome those to get to the light at the end of the tunnel. I know nothing in life is easy or comes the easy way but that's the beauty of it. You get to see how you grow with the challenges you face and trust me, you want to be there to experience your own win when defeating the negative juju. Although they are struggles, there still a beautiful side to them and that's yourself (and others) seeing how you win at the end of the day.
Do you have any events or exhibitions coming up? Where would one go to see more of your work? How can people support you and your artwork?
You can check out my work through my website and brand Instagram account!
Website: www.escotoworldwide.com
Instagram: @__escoto
Personal Account:
Instagram: @guap.p0
Contact Info:

Image Credit:
Photographers: RMSNCE, RAW Artists
Model Credits: Justin Escoto, Anniehazel Umana, Luis Padilla, Danielle Nava, Sailor Gonzalez, Omar Monroe, Noey Duran, Celeste Chardonaye, Tyler Jaques, Ivan Cruz, Alejandro and Nick.
Suggest a story: VoyageLA is built on recommendations from the community; it's how we uncover hidden gems, so if you or someone you know deserves recognition please let us know here.