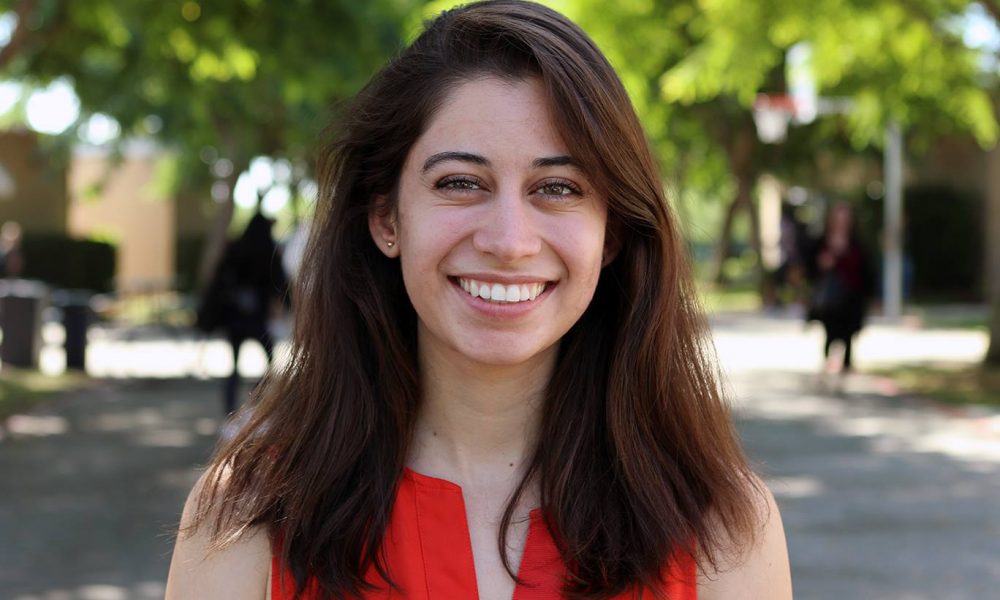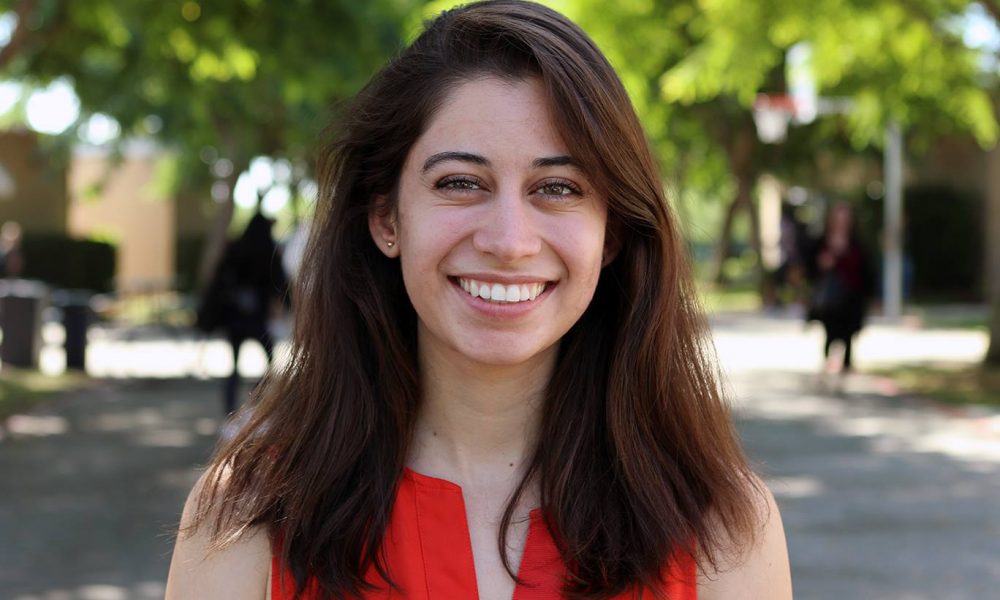 Today we'd like to introduce you to Alyssa Matuchniak.
Alyssa, we'd love to hear your story and how you got to where you are today both personally and as an artist.
I've been writing poetry for as long as I can remember. The first poem I ever wrote was a petty little ditty that I scribbled at the age of six, in which I declared how much I loved my mom more than my dad (apparently he'd asked me to do chores, and I didn't want to do them. Go figure).
As a child, I was particularly inspired by the poetry of Emily Dickinson, whose more private lifestyle did little to hinder her building worlds out of words. Reading an Emily Dickinson poem felt like stepping into a fun room–every nook and cranny held a secret if you were patient enough to sift through the language, feel it out, taste it on your tongue. I wanted to build rooms like that. I wanted to write poems full of wonder.
I never actually thought I would share any of my work in a public way, though. Sure, I would read my poems to my parents and the occasional friend at school, but for the most part, I thought I was going to keep all my poetry to myself.
Until I read at an open mic for the first time in London.
I'd been living in the city with my aunt and uncle for three months, just after I'd finished studying abroad in Paris. I was feeling lost and purposeless, and I really didn't know what to do with myself. My aunt suggested that I get out of the house and try something new. I Googled "poetry open mics in London" and stumbled upon the Poetry Unplugged reading that happens every Tuesday night at the Poetry Cafe in Covent Garden. I took the tube there, bought myself a cup of coffee, and headed into the basement to find myself in a room full of all kinds of people, all sharing in a community of poetry. The rest, as they say, is history.
We'd love to hear more about your art. What do you do you do and why and what do you hope others will take away from your work?
I write poems that examine what it means to live in liminal space, in the place where intersections of identity layer over one another and blur our understandings of what it means to be confined to any one particular category.
I see my poetry, and the exploration of liminal spaces and identity, primarily through the lens of the body–and my body in particular. I am mixed-race (Polish on my father's side, Indian on my mother's side), I grew up exposed to multiple faiths (Catholicism, Hinduism, and Zoroastrianism, to be specific), and I am bisexual. Everything that encapsulates who I am does not neatly fit into a single box. Instead, I am always caught between boxes, grappling with a search for true belonging. Lately, the more I write, the more I'm realizing that to exist as I am, I must honor my body, and create space for it. My goal in writing in poetry is to create that space–for myself, and for others who experience similar feelings of dispossession from their own multifaceted identities.
In May of 2018, I published my first book, Small Wars, Little Revolutions, with World Stage Press in Leimert Park, Los Angeles. Small Wars, Little Revolutions is a collection of poems dedicated to exploring—and blowing wide open—the boundaries of the human body, both physical and metaphorical. In an introspective examination of myself, these poems engage with the notion that the body and all of its various intersecting identities, limitations, and possibilities, is its own daily war. Poems on my multiracial, multireligious, and queer identity tackle difficult questions of where my body's true "home" lies—and perhaps begs the question if "home" is even a "where" at all. Poems that wrestle with my personal experiences growing up in the Catholic church examine how classic notions of Christianity mark particular bodies with trauma, and discuss whose bodies are God-borne and whose are not. And finally, poems that center my experience of womanhood—the physical struggles, the mental woes, and everything in between—aim to inspire other women to see their bodies and lives as a little revolution: a tiny miracle made flesh.
Do current events, local or global, affect your work and what you are focused on?
I don't necessarily think that the role of artists has changed all that much. I just think that the context around which artists build their lives is constantly in flux. But I think it has always been the task of the artist, creator, painter, musician, poet, to keep their eyes on the world and their ears to the ground–to be on the pulse of the current social moment and ask: what must I bring to light today? What injustices is the world shying away from? What are we refusing to confront, and how can I use my art to unearth it and reveal the truth to the world?
Ultimately, I think art and music and poetry are human manifestations of the quest for truth, for justice, for goodness. For myself as a poet, I know I am deeply influenced by my deepening realizations of how the world around me actually works. I grew up in a very sheltered community, which for all intents and purposes is so drastically unlike most of the country. It is an incredibly privileged place to grow up. But the older I get, the more I'm beginning to peel back the layers of my hometown and see just how much that privilege can also be weaponized in a truly harmful way, particularly against people who have been marginalized and oppressed in this country for so much of our history.
I would say I'm in the midst of a years-long awakening and realization process. There is still so much I have yet to learn and uncover about how local events and attitudes really do impact not just the surrounding community, but our country's problematic attitude and past as well. And oddly enough, this realization process is only happening because I bothered to investigate my own individual identity. In so many ways, I had been socialized to erase the reality of who I was–socialized to hide my Indianness, my multifaith experiences, my queerness. It is only in this stage of my life, in questioning WHY I had been asked to hide those things in the first place, that I am starting to see that our country is not necessarily the land of the free for all–especially not if some aspect of your identity, culture or history has been oppressed. It's taken me a long time to begin this process, but I don't think it's too late for me–or for anyone, really–to question, to reflect, to build confusing fun rooms of poems on identity and culture until the pieces start to line up.
There are too many events around the world that influence my work to get into all of them, but I'll just say this: I don't think the Trump election is necessarily the end-all be-all of the events that have incited me to work towards speaking truth to power in my poems. We have always had an undercurrent of anti-immigration beliefs, particularly if those immigrants to our country are people of color. We have always wrestled with homophobia, transphobia, and other anti-LGBT sentiments. We have always struggled to truly incorporate the respect for religious/spiritual diversity that we so proudly lay claim to when we speak of the genesis of this country. These issues of injustice have plagued us for hundreds of years, long before Trump even announced his candidacy for president. That's not to say that his administration has not exacerbated several of these issues, but let's not fool ourselves into thinking that all of this started with Trump. Our country's history is one that is based on slavery, in genocide, in xenophobia. If we are to really, TRULY speak truth to power, we must acknowledge that basic truth first.
Do you have any events or exhibitions coming up? Where would one go to see more of your work? How can people support you and your artwork?
You can support my work (and all the work of the incredible World Stage Press) by purchasing my book Small Wars, Little Revolutions.
Link to book on World Stage Press: http://www.worldstagepress.org/product/small-wars-little-revolutions/
Link to book on Amazon: https://www.amazon.com/Small-Little-Revolutions-Alyssa-Matuchniak/dp/1984033700/ref=sr_1_1?ie=UTF8&qid=1544817767&sr=8-1&keywords=small+wars+little+revolution+alyssa+matuchniak
Contact Info:
Image Credit:
Cameron Rogers, Sarah Tatro, Ellen Webre
Getting in touch: VoyageLA is built on recommendations from the community; it's how we uncover hidden gems, so if you know someone who deserves recognition please let us know here.