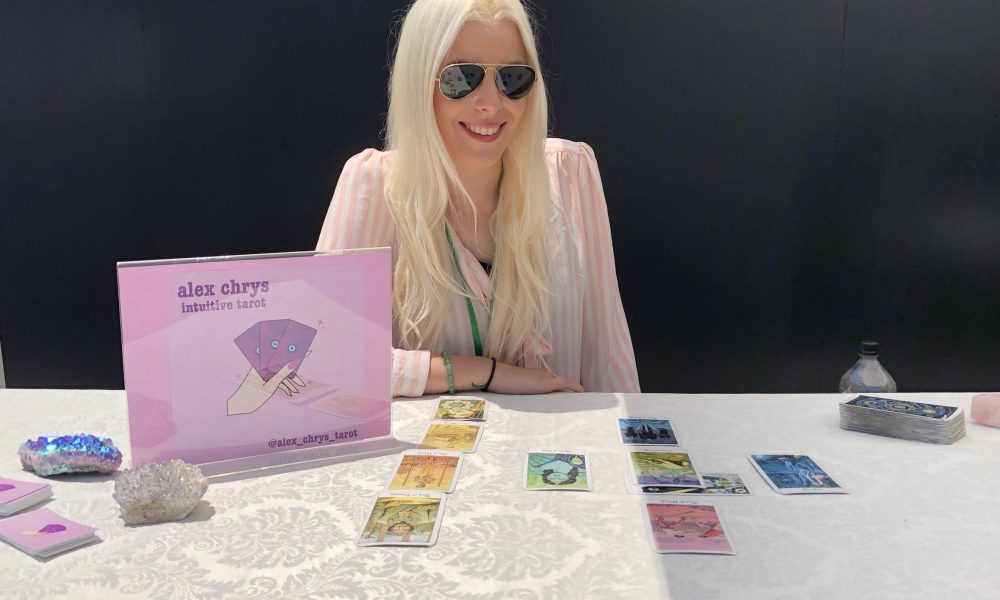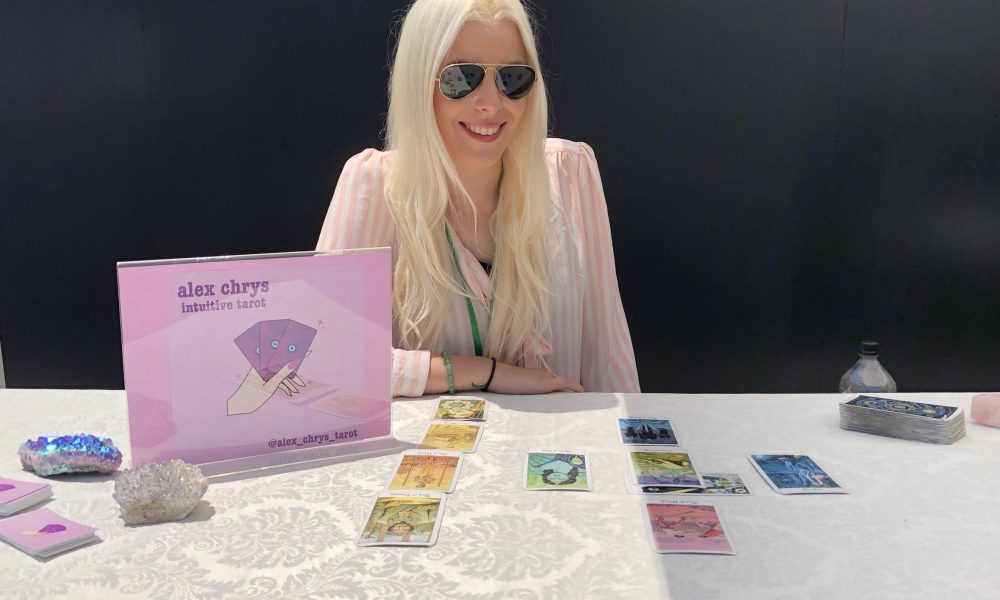 Today we'd like to introduce you to Alexandra Chrysohoidis.
Alexandra, we'd love to hear your story and how you got to where you are today both personally and as an artist.
I was born in Washington, D.C. and grew up in Athens, Greece. Being immersed in a modern-day ancient city shifted my perception and understanding of artistic practices, philosophies, and traditions. I was always visually inclined, had a vivid dream world and a strong intuition that struck me, but I didn't know how to follow through with it. My drawing skills wouldn't satisfy my imagination, so I started taking photographs and fell in love with documenting memories. I didn't know much about the skill until applying and starting college at Parsons The New School for Design in New York City. Training in the Photography program helped me understand artistic and design practices, my aesthetic style, and how to articulate my ideas into visuals.
In the midst of art and design, I found myself in an existential crisis, contemplating my purpose. Setting an intention to seek out something deeper, I stumbled upon a book called 'Journey of Souls' recommended by a coworker. I only worked with this person for three days, but it proved how I needed to be at that place at that time, bringing me to a place of trusting the path I was on after asking for guidance. This book drastically changed my perception on life, purpose, ego, and energy, particularly spiritual energy. Understanding a different take on intentional energy, I bought myself a deck of Tarot cards and a guide book. I was always against "occult"-like things, believing it wasn't trusting of Source, but after reading Journey of Souls, it rang true to me that whatever intention you put out is what you will get back. So I put the most positive intentions into the cards and started reading for my friends. You could not make the answers up, and they were surprisingly spot on with what was going on. I kept getting asked to draw cards for friends until I took it up pretty regularly and added my own techniques.
The match between the visual imagery on the cards and my intuition, helped me find the conduit to exercise this intuition and confirm that these thoughts were triggered by cards, but coming from somewhere non-physical. I could also hear things in my ear, I thought I was going crazy, but luckily I had other friends and family around me with intuitive inclinations, so I decided to trust and go with it. After all, my intention was not to predict or fortune telling, but more get validation or confirmation of what was already happening and how to adjust to it best and heal from it. This started a journey for me of finding healing within myself and to help others realize that they are more than just their bodies or minds. I now read Tarot full time in Los Angeles, focusing on the power of manifestation, healing, and energy gauging.
We'd love to hear more about your art. What do you do and why and what do you hope others will take away from your work?
I make surrealist photographic art, and currently, my main practice is around reading intuitive Tarot. I stay creative visually by photographing different Tarot cards from different decks. Each deck is 78 pieces of art! The imagery on the cards are where my visual inclination comes in, triggering an intuition and connection to my querent. Everybody has the power to tap into their souls, calling and purpose. My job is merely to be a messenger on how each person can access it depending on where they are, empowering them to find their own way to their intuition and manifesting power. Our desires are not random. They come from a place of knowing. How to exercise this knowing is where I come in, encouraging each person to listen to their heart and soul. When a stranger like me can tap into information, I could not have known without you telling me. It proves that the highest source knows what you want. You are heard and hopefully empowered by this. You can attain anything you want, from physical objects to certain perceptions.
Do current events, local or global, affect your work and what you are focused on?
Given everything that is going on in the world today, I think the role of an artist has become more important and prevalent. Creative work gets us more in touch with our souls and autonomy, allowing ourselves to just be; something we should be getting closer to instead of farther from in such a vigorous world. Creative platforms like Instagram encourages people to seek out that creativity, inspiration, and to find other artists.
Do you have any events or exhibitions coming up? Where would one go to see more of your work? How can people support you and your artwork?
My online Tarot shop can be found at www.fizzyphoto.com/tarot-time, and I post photographs of Tarot cards and crystals on my Instagram @alex_chrys_tarot
Contact Info:
Website: www.fizzyphoto.com
Email: fizzyphoto@hotmail.com
Instagram: alex_chrys_tarot & alex_chrys_art

Image Credit:
Tarot decks shown in these images: Wild Unknown Animal Spirit Tarot, Vision Quest Tarot, Impressionist Tarot, Mystic Mondays Tarot.
Getting in touch: VoyageLA is built on recommendations from the community; it's how we uncover hidden gems, so if you know someone who deserves recognition, please let us know here.