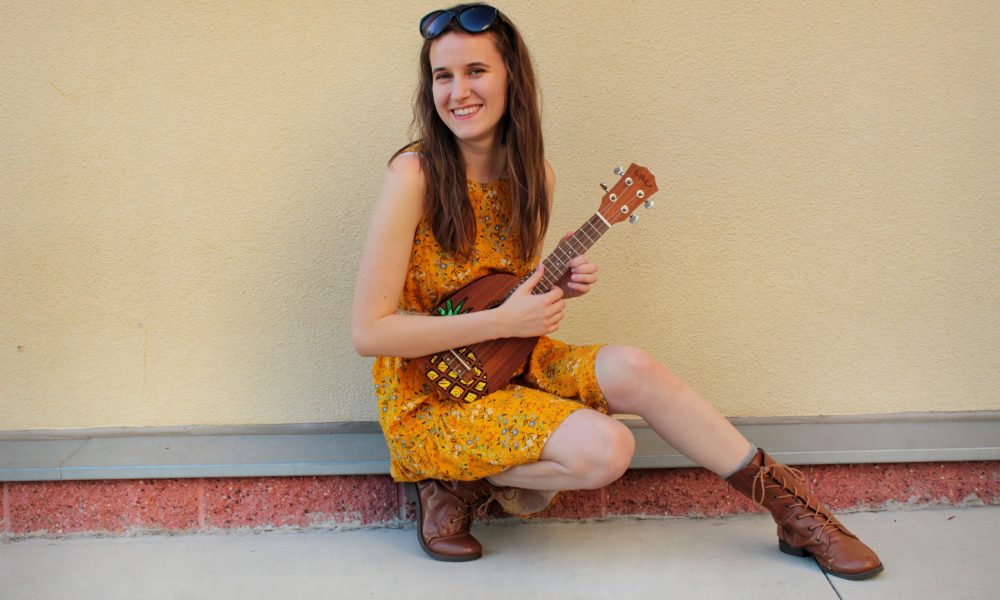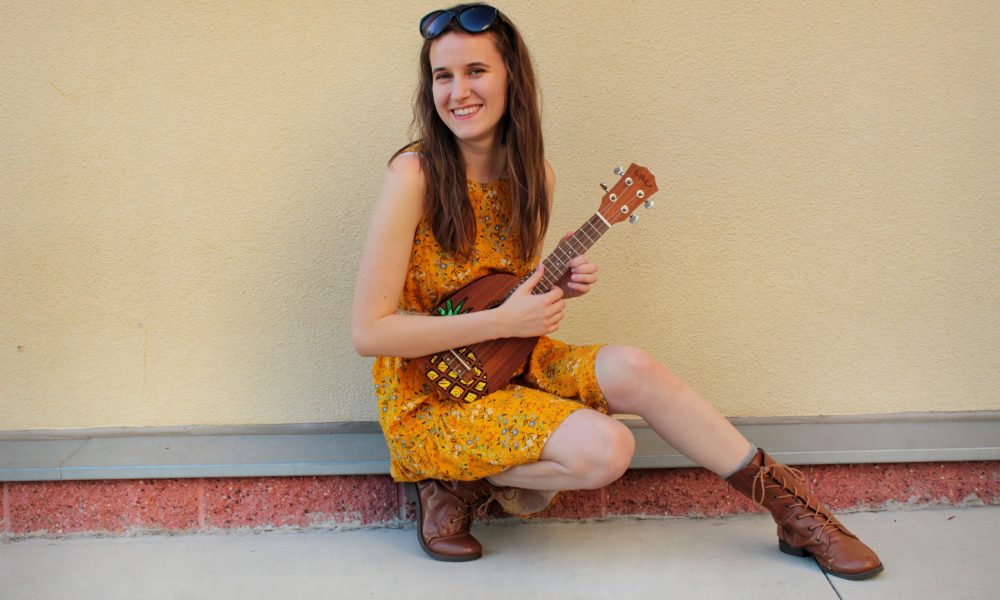 Today we'd like to introduce you to Abby Lyons.
Abby, we'd love to hear your story and how you got to where you are today both personally and as an artist.
Both of my parents are musicians, so my siblings and I all started playing music at a very young age. There are videos of me singing the Barney song when I was just two years old and of me playing my first piano recital when I was just four. My piano studies were very important to my parents and eventually, they became important to me. I started playing oboe as my second instrument in fourth grade.
When I was twelve I wrote my first song, called "Brace Yourself." It was about bracing yourself for life and love, and how there will be bad times in your life, but that's no excuse not to live. During high school, I wrote more songs and developed a passion for it. A secret desire to be a singer-songwriter budded inside of me, though I wasn't ready to admit it to anyone.
Later down the line, it was time to go to college. I applied to music school as a classical oboe player, even though it wasn't what I wanted to do. I felt pressure to do it, mostly because I got a full scholarship to the school. Unfortunately (or fortunately) I started getting injuries through playing, making it impossible to do it as a career. I stuck with the program for all four years, however, and when I got near the end, I wasn't sure what I was going to do. I realized that I hated playing the oboe and was now trapped with a useless degree.
The weight of the situation dragged me down far enough where I was finally ready to follow my dream of being a singer-songwriter. It was scary to tell people because I was met with a lot of skepticism, but I applied for my dream school, CalArts, and amazingly enough, was accepted into their music composition program.
CalArts was fantastic and I finally felt like I was becoming more of myself. I met very talented musicians and wonderful teachers there, and I learned so much. I grew so much. I became much more open.
After school, I found myself again in a place where I had no idea what to do. That's when I discovered youtube and Instagram (I didn't have a smartphone until after I graduated) and realized I could make a place for myself and my music online.
We'd love to hear more about your art. What do you do you do and why and what do you hope others will take away from your work?
I just tell stories through songs. My lyrics almost always come directly from my diary, so if you listen to one of my new songs, you pretty much know what's going on in my life. Often writing songs is therapeutic for me and it's a way for me to get my feelings out. I always hope that expressing these stories and thoughts will help someone else who is also feeling the same way.
What do you think it takes to be successful as an artist?
I define success as being able to make the art you want to create and make a living from it. I think accomplishing both of those things is difficult to achieve. As an artist, you have to be creative with how to make money. You have to be flexible and open. You have to be a bit of an extravert, so you can share your art with others, and also an introvert, so you can make your art alone. You have to be willing to fail, because not every song or every video is going to resonate with people, for one reason or another. You have to stay a bit disconnected from the outcome or response to your art because more important than the reaction is the art itself.
There are a lot of things you discover along the way about yourself when being an artist. Right now the biggest lesson for me is to focus on how things are going internally rather than externally. The external things are satisfying only for a short period, and they can disappear as quickly as they come. Staying steady through the changes is important.
Making art is very rewarding, especially when it moves people the same way art has moved you in the past. My advice is to stay too focused on the art you want to make and continue to share it.
Do you have any events or exhibitions coming up? Where would one go to see more of your work? How can people support you and your artwork?
People can see my work online. Mostly I use YouTube, Instagram, Patreon, and Spotify. Right now I am releasing a new song on YouTube on the first Sunday of each month. http://youtube.com/helloabbylyons
I also post videos on instagram very regularly. These are mostly covers! I also share updates on new music and performances there. https://instagram.com/helloabbylyons
On Spotify I have my first ever album released! I am in the process of working on a second album, which will hopefully come out during the middle of this year. https://open.spotify.com/artist/4oW9LxOCPgx66cpKILvo5x
And on Patreon people are able to support me directly. I have recently added some new rewards there, including a song suggestion pool where people can request a song or tutorial each month and I choose one for a video. https://www.patreon.com/abbylyons
Contact Info:

Image Credit:
Miguel Cala
Rafael Hernandez
Angel Esparza
Suggest a story:VoyageLA is built on recommendations from the community; it's how we uncover hidden gems, so if you or someone you know deserves recognition please let us know here.