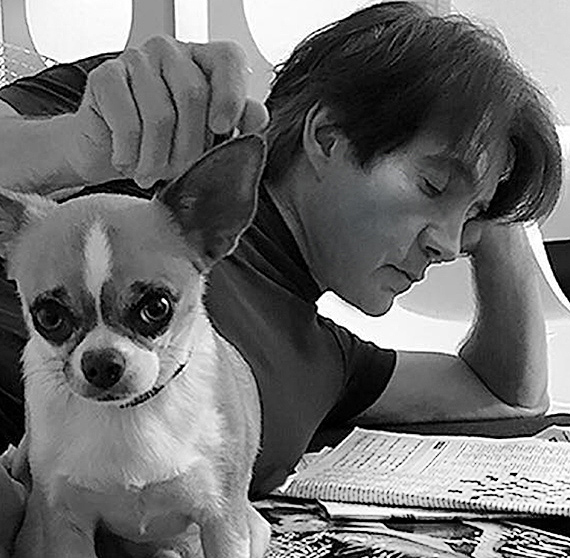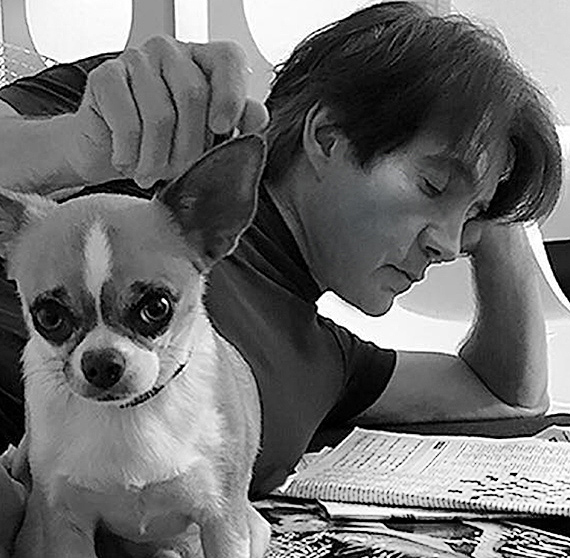 Today we'd like to introduce you to Thomas W Schaller.
Thomas, please kick things off for us by telling us about yourself and your journey so far.
When I was about seven years old, I marched into the kitchen of our rural Ohio farmhouse and announced to my parents that when I grew up I would not be raising chickens and cows, or planting wheat and corn. No. I would be moving to New York City to become an artist.
And while it was not exactly a smooth or direct path, thirty-some years later, that dream came true. In between were years of education in several different states and countries, many different jobs including a long career as an architect and architectural artist. Then finally came the move from NYC to LA to focus more clearly on the development of my artwork.
Long ago, my father seemed shocked that I even knew what or where New York was. And I think my mom felt a little proud because all I knew of the world was from the amazing art books she gave me to study. I will always be in her debt. IAs a kid, I loved nothing more than to escape to my room and draw – imagining other worlds I could only dream of and being inspired by the work of painters I admired. Some things don't change.
Can you give our readers some background on your art?
I paint. And I work exclusively in transparent watercolor. I've never found another medium that so clearly expresses both the clarity and the mysteries of light. Watercolor is also especially effective in helping me to explore one the most consistent themes of my work – transition – the process of one thing becoming another. A soft edge becomes a hard edge, a positive shape becomes a negative shape, a cool tone becomes a warm tone, and so on.
And it is this duality of opposing forces that most fascinates me and what I explore in my work. Vertical elements, for example, conflict with horizontal and try to find a resolution. Dark struggles with light. The earth pulls in one direction, the sky in another. The past and the future are always in dialogue. Nothing can truly exist without its opposite to give it clarity and value.
And this is largely what my work is about. I try not to paint realistic scenes. Rather I try to paint my reactions to the real things and scenes of our world. By so doing, I hope to establish a kind of silent dialogue with my viewers – to invite them into my world. I want them to be compelled to try to unravel some of these same conflicts that I wrestled with in my work.
I don't necessarily want to tell specific stories. But I truly aim to create a space in my paintings where a viewer may be moved to create their own stories. And if a work I have done can accomplish this, I'll consider it a success.
What would you recommend to an artist new to the city, or to art, in terms of meeting and connecting with other artists and creatives?
Yes, making art – even in public – is an intensely personal pursuit. And so yes, by definition, it can be lonely. It all finally just comes down to you and your canvas.
As a kid, I spent so much time drawing and painting because I loved it, but also – being so socially awkward – it offered me an escape to worlds where I did not have to interact with or speak to other real humans. So it's ironic that I now live such a public life.
Teaching – something I began doing years ago to help make ends meet – has paid off in other ways. Being with other like-minded people is invaluable. I also learn a great deal. As I strive to put into words for others what my thoughts about my work really are, they come more sharply into focus for me.
Painting groups – however big – can be fantastic. And just having a friend or two to go out with sketching or painting is fantastic. Within reason, blogs, and social media platforms can be really helpful. Plein-air painting is not only useful for the development of our work but can be great social time as well connecting with other artists as well as the ever-inquisitive passers-by. But in truth, I am still often most happy when I'm alone in the world of my
paintings as they develop. It sometimes takes years for some of us to allow ourselves the innate joy found in the act making art. But it's when I feel most alive.
What's the best way for someone to check out your work and provide support?
I exhibit all over the world. But of course these days, the digital world is as real as any other. My website and social media are the best places to see my work and to find out what I'm up to and where I will be showing or teaching next.
Contact Info:
Getting in touch: VoyageLA is built on recommendations from the community; it's how we uncover hidden gems, so if you know someone who deserves recognition please let us know here.