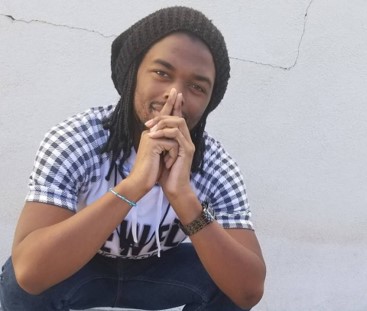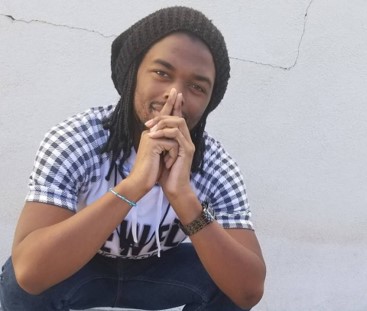 Today we'd like to introduce you to Tevin Thompson-Taylor.
Tevin, please kick things off for us by telling us about yourself and your journey so far.
Born and raised in South Central Los Angeles, I did not become a product of my environment. Raised as the youngest of three brothers, my Mother did her absolute best to make sure we had a good upbringing. She was an artist in her youth and obviously, the talent was passed down through here magnificent genes. My brothers and I would spend a lot of our mornings and afternoons on the floor of our room, paper and pencils scattered across the floor, creating comic books and magical stories together. My oldest brother at the time was a much better artist at the time and being 5-1/2 years older. I admired his work and did everything I could to imitate his designs. Over the years, my style had evolved. I got into animation, video editing, compositing and many other forms of art.
Inspired by old Disney movies and Anime I find my style to sit right in the middle of the two styles. I attended The Art Institute of Los Angeles California located in Santa Monica (not anymore) and graduated in 2015 with my BS (Bachelors of Science) in Media Arts and Animation. For the next four years, I struggled to want to create things, school readied me for the workforce and when no one would hire me I fell into a long and deep depression. Recently I had a spiritually awakening conversation with a close friend of mine and she told me, "Just be you."
I was so caught up in the money that art could make me and wasn't making me that I had forgotten why I was an artist in the first place, because I love it. Now I strive for mental stability and honestly, art is the key and so I go on creating.
Can you give our readers some background on your art?
I love cartoons and have always loved cartoons and I have always seen myself as one as well so that's what I make the most of. As the world evolves and digital media is becoming more popular, I still find traditional means of creation to be the most satisfying. A trusty pen/pencil and paper will always trump anything you can do digitally because in order to do well with it you have to understand more than just what you're making but also the material you're using. Mistakes have to be dealt with in a more creative way than just pressing ctrl+z, patience is key.
Adobe Creative Suite is what I have always used for my digital art and animations. As expensive as they are their programs come with all the tools necessary to begin, continue, and finish any projects you have laid out before you. Photoshop/Flash/ Illustrator are my go to programs and recently Clip Studio Paint has caught my attention as well, you should really check it out if you're into digital art. (It comes at a decent price too and you own your own copy).
Why do I make create? The simplest answer is because it's fun but after time I've come to a much more detailed answer. I love life and the expression of it through different means. Some people sing some people dance, others go to a shooting range; skateboard, surf, and the list goes on and on. I do many things, but being able to sit down quietly or while jamming to my favorite tunes and letting my innermost feelings develop into a totally separate realm than the one I occupy is exciting. The worlds, the people or animals I create are given life and purpose from me and me alone. Some call it "playing" God, but I just call it the "Joy of Creation" and having other people tell me that they love who or what I bring to life fills me with a sense of love.
Is my plan to inspire? No, not consciously at least. All I want is for people to feel something. A genuine, real, conscious or subconscious feeling whatever it may be. My art is on this planet for people to know that they are real and they are alive and have a purpose.
How do you think about success, as an artist, and what do quality do you feel is most helpful?
This is gonna be short and sweet. In order to be a successful artist, you have to want to be an artist. To be an artist you don't have to be a "great artist", you only need the drive and passion to learn and the consistency to keep coming back and creating more. You have to be able to express yourself and have no fear of outside opinion.
The greatest way to become a successful artist is to be a successful artist. Once you have the heart to fail and learn from your failures and the tenacity to grow and learn about yourself and the world around you success happens.
Success comes in all shapes and forms as well. Working for Blizzard or any big company is always a cool experience and is a form of success, but so is working on an album cover for an unknown artist or a children's book. You have to label your own success, the only failure is GIVING UP and never doing your best.
Art is more than just an illustration or a digital painting. Art is life, movement, speech, touch, etc. Art is everything you see and know as well as the things you can't even imagine. Success is a word, you have to feel accomplished in whatever it is you do and then you will see success when you think and look at yourself.
What's the best way for someone to check out your work and provide support?
Well, you can check in on my Instagram: @toejam.st and @kidkei_ as well as my Artstation @Tevin Thompson and my Deviantart @Kidkei.
All support is welcome! Leave a like and a comment, give a follow as well as a share too. If you really wanna be supportive you can donate to my Paypal email: tevinthompsontaylor@yahoo.com. Patreon may surface at some point but until then.
Contact Info:
Image Credit:
Tevin Thompson
Getting in touch: VoyageLA is built on recommendations from the community; it's how we uncover hidden gems, so if you know someone who deserves recognition please let us know here.