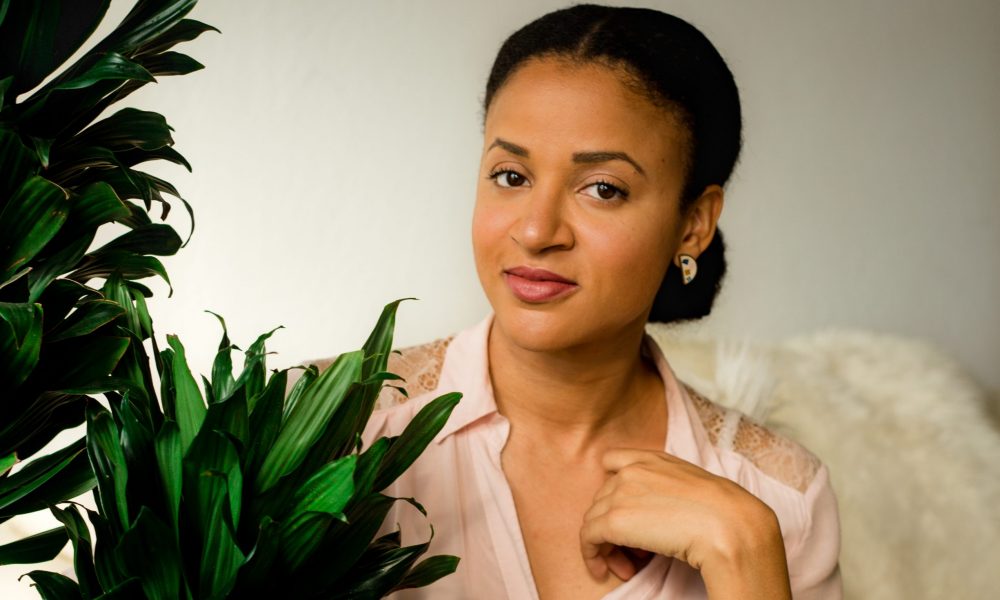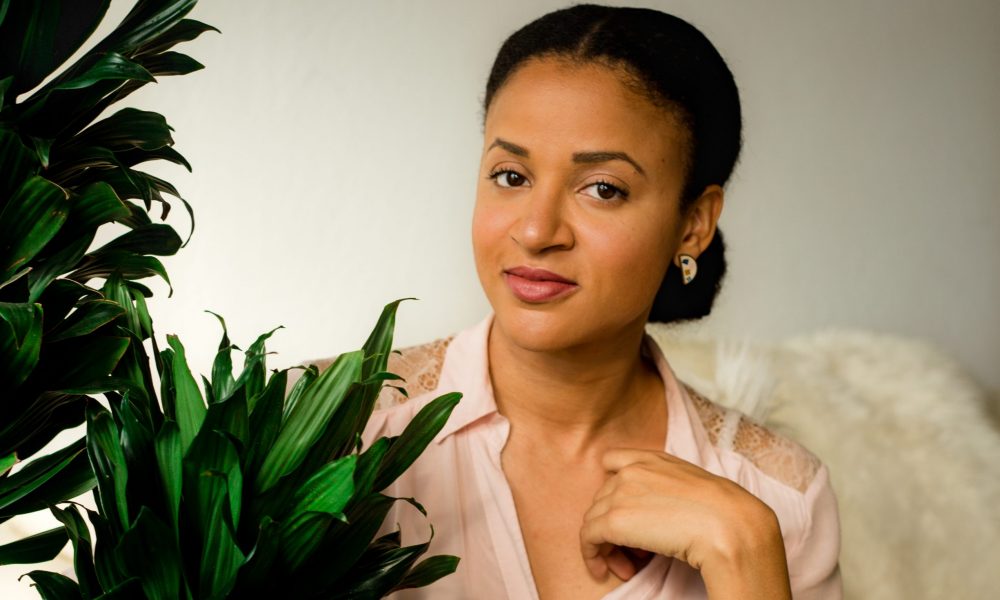 Today we'd like to introduce you to Tamar Saunders.
Tamar, please kick things off for us by telling us about yourself and your journey so far.
So it all started after a surgery I had in 2013 related to a rare autoimmune disorder. Frankly, at that point, I was tired of being afflicted with a host of chronic issues that ranged from eczema, indigestion to acne. Since I had a lot of free time on my hands during my post-surgery recovery period, I dived into herbalism and natural product making. I read a ton of books and blogs dedicated to the field, the most influential being Julie Gabriel's The Green Beauty Guide, which inspired me to start making my own products for myself. It also gave me the courage to literally throw out everything on my bathroom counter, from my daily facial moisturizers to shampoos/conditioners. It was a lot of money down the drain, but it represented 20+ years of daily abuse I was exposing my body to of products comprised of toxic chemicals.
It was difficult to start from a clean slate because I had to become familiar with those certain difficult-to-say chemicals that I did not want in my daily beauty care routine anymore. Most of the time, these chemical-free products were small in quantity, sold only at certain stores and very expensive! While tinkering prematurely with making my first body and facial products, I started a two-year herbal apprenticeship course through Julie James' Green Wisdom Herbal Studies Program in Long Beach. It was a life-changing program that exposed me to the benefits of 100+ herbs, learning how to use them effectively and even grow/harvest them!
The course further inspired me to make my own products that were addressing my issue areas at the time. For example, I was able to make an herbally infused balm so I could stop using a steroid cream for my eczema. I could make a tummy friendly tea and tincture for any time I had indigestion, instead of just popping Pepto Bismol. Probably most importantly, I was able to effectively abate my acne (finally!) after suffering with it since the age of 10 through the use of a toner that I made from herbally infusing apple cider vinegar, along with making my own hydrosols.
As I was addressing my own problem areas through sometimes year-long trial and error, I started to gift some of my products to friends that were experiencing the same issues. My retired godmother even started peddling my wares from her local coffee shop she visited every day to any customer that came through. Eventually, 50% of the product I was making was being made for someone other than myself, and that is when I decided to formally create TamThyme as a business that could be a platform to extend my customer base even wider. I still wanted my focus to be in helping more people with their systemic and chronic issues, as well as educate them about cleaning up their daily beauty regimen.
Can you give our readers some background on your art?
I hand-make organic herbal products that nurture and nourish our bodies and spirits. Guided by traditional and herbal medicine-making traditions I learned from my apprenticeship, everything from my naturally dyed and scented soaps, herbally infused balms and toners, to my hand blended teas are designed to support the body to help address specific problem areas. The majority of the ingredients are organic, wildcrafted, and sourced from the Pacific South and Northwest areas. Even the fragrance oils used in the soaps I make are created using organic natural ingredients, and the soap dyes are from natural root herbs. I tell customers that visit my booths that everything you are smelling and touching is derived from the earth in some capacity (except the lye of course!). In an effort to maintain the integrity of the herbs and plants used, I don't cut corners to speed up infusion times so as to give the customer the true essence of every herb, in every product, without the use of chemicals or preservatives. Most importantly, I hope that by using and gaining more herbal knowledge from the use of my products, that it will provide a bridge to connect the people back to herbal medicine and beyond.
When I speak with customers at various vendor events, I always try to encourage them to be a more critical consumer of what they put on as well as in their body day to day. We cannot control the sometimes polluted air we breathe every day, but at least we can control the amount of toxins and chemicals we expose our body to in our daily beauty regimens. However, we know that sometimes, these chemical-free options on the market are not as affordable or accessible. That is why I try to make my products simple in organic ingredients used, effective, affordable, and accessible to all customers. In addition, I make my products free of common chemicals and preservatives such as paraffins, PEGs, phthalates, sulfates, Silicas, Dimethicone, laureth, ceteareth, sulfates, Benzyl Alcohol, cetyl alcohol, Phenoxyethanol, mineral oil and petrolatum.
Any advice for aspiring or new artists?
I was lucky enough to work a flexible job on the side that allowed me to feel financially stable while pursuing TamThyme the last several years. I think without that financial support from my other job, I would have felt less artistically inclined to make products because of the stress that comes with a lack of initial revenue. I would also try to curb my spending in other areas, such as going to get cocktails at a bar or purchasing a brand new pair of boots, in order to instead buy raw materials to make products. I also realized although curbing my spending was difficult, I was always happier with the batch of soap I made than I would have been if I bought those boots.
What's the best way for someone to check out your work and provide support?
My products and I can occasionally be found at the Playa Vista Farmers Market and Artists & Fleas in Venice. I also participate in Pop-ups in West Elm and at Unique LA markets throughout the year. My products are also sold in Simply Wholesome at Slauson Avenue and Overhill drive, as well as the Makers Loft in Oakland, CA. I encourage interested customers to come by any of these venues and see me and my products in person. I really enjoy talking about hair, skin, and facial care all day as well as giving the best product recommendation tailored toward any given person's skin story and type. I am very accessible via email and other social media for those that are not able to meet in person. Lastly, I also have a website that people can visit and purchase products online, with free pickups in the Los Angeles area.
Customers can continue to support my work by recommending my products to their friends and family. A large part of my ongoing orders are repeat customers outside of California who were introduced to TamThyme through their friends and relatives that live in Los Angeles. I also appreciate the support from customers who actively give feedback about their progress and results from using the products as well.
Contact Info:

Image Credit:
Njambi Gibson, Unique LA Markets
Getting in touch: VoyageLA is built on recommendations from the community; it's how we uncover hidden gems, so if you know someone who deserves recognition, please let us know here.